Bundle Dive is an e-commerce platform offering discounted dive experiences around the world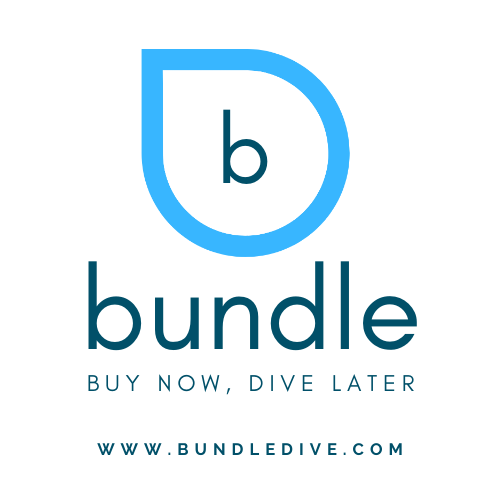 SINGAPORE, July 14, 2020 BUNDLE GLOBAL today announced the launch of Dive Bonds, a new product allowing for dive operators to make sales to price-minded customers during this period of uncertainty facing the travel industry.
As the dive industry worldwide reels from the fallout from the Covid-19 pandemic, many operators are looking for innovative ways to ensure cash flow in the immediate future to weather the dramatic decrease in global travel and tourism figures.
To help boost revenues for associated dive partners, Bundle Dive has launched Dive Bonds. This unique product allows dive shops, liveaboards, and resorts to advertise deals in the form of vouchers that mature over time to carry more value than the purchase price.
Bundle Dive is launching Dive Bonds with a pilot program made up of Dive Partners in some of Indonesia's most sought-after dive locations including the Gili Islands, and Komodo National Park. Boasting some of the world's best diving, Indonesia is home to more than 4,000 dive shops. Bundle plans to build a network of reputable operators that can help kickstart the industry ion that country and the region.
With a handful of operators taking part in the launch, Bundle Dive hopes to prove its philosophy of Buy Now, Dive Later as a model of how tourism can emerge from the crisis it currently faces. With major airlines such as QANTAS predicting the downturn in international travel to last until at least mid-2021, intuitive solutions to encourage short term incomes are of pressing importance to the industry.
Bundle Co-Founder Kim Guenier suggests that the company's Dive Bonds present a solution to just what both divers and diver operators are looking for right now.
"We understand the need for the dive operator to have a steady cash flow. With the current situation, there is no income, nor any foreseeable revenue. It essentially means dive operators will slowly die paying for fixed costs."
"Now from the clients' standpoint, divers are planners. They think ahead to their next dive trip often years in advance. They are also habitual creatures. They regularly return to their favourite dive sites, and indeed favourite dive operators over and again. They develop relationships with these operators and are generally conscientious travellers, caring for the natural world and for the custodial dive guides that give them access to these wonders."
"Providing a product that not only offers great value but rewards these core characteristics provides a win for all parties."
How It Works
 To start promoting through Bundle Dive, dive operators simply sign up to their platform which allows them to control how many Dive Bonds they want to list and to what value they would like the bonds to mature. Dive Partner accounts provide insight into their Dive Bond inventory and sales figures, as well as their Bundle Wallet showing how much they should expect to receive at the next payout.
Customers can search companies through the e-commerce platform filtered by dive services, location, and country to purchase dive bonds to their preferred operators. Dive Bonds mature and are redeemable after 45 days with up to 50% added value for the customer. It is then up to the customer and Dive Partner to complete the transaction by making a booking some time in the next 24 months.
About Bundle Dive
Founded in 2020 in the midst of the global tourism crisis, Bundle Dive is an e-commerce platform marketing and selling discounts and deals for the dive industry worldwide. Bundle founder William Mansell and Kim Guenier have a combined 25 years in the dive and tourism industry in Indonesia.
Photo credit: Michelle Van Maele, Wunderpus Liveaboard, Uber Scuba Gili T
Want to read more news stories?
Whale Rescue Could Result in $27000 Fine
Iceland Cancels 2020 Whale Hunt
Artefacts seized as Cypriot officials clash with salvagers over ancient shipwreck