Thriving Sunshine coast Coral reefs Discovered in a recent survey.
Researchers from the University of Queensland embarked on a project to survey the reefs of the Sunshine coast and were surprised by what they found.
With the COVID pandemic restricting travel scuba diving enthusiasts from the University and dive club were keen to have a project to focus on, So Associate Professor Chris Roelfsema put together a team of researchers and volunteers to examine 11 reefs in the Sunshine Coast region.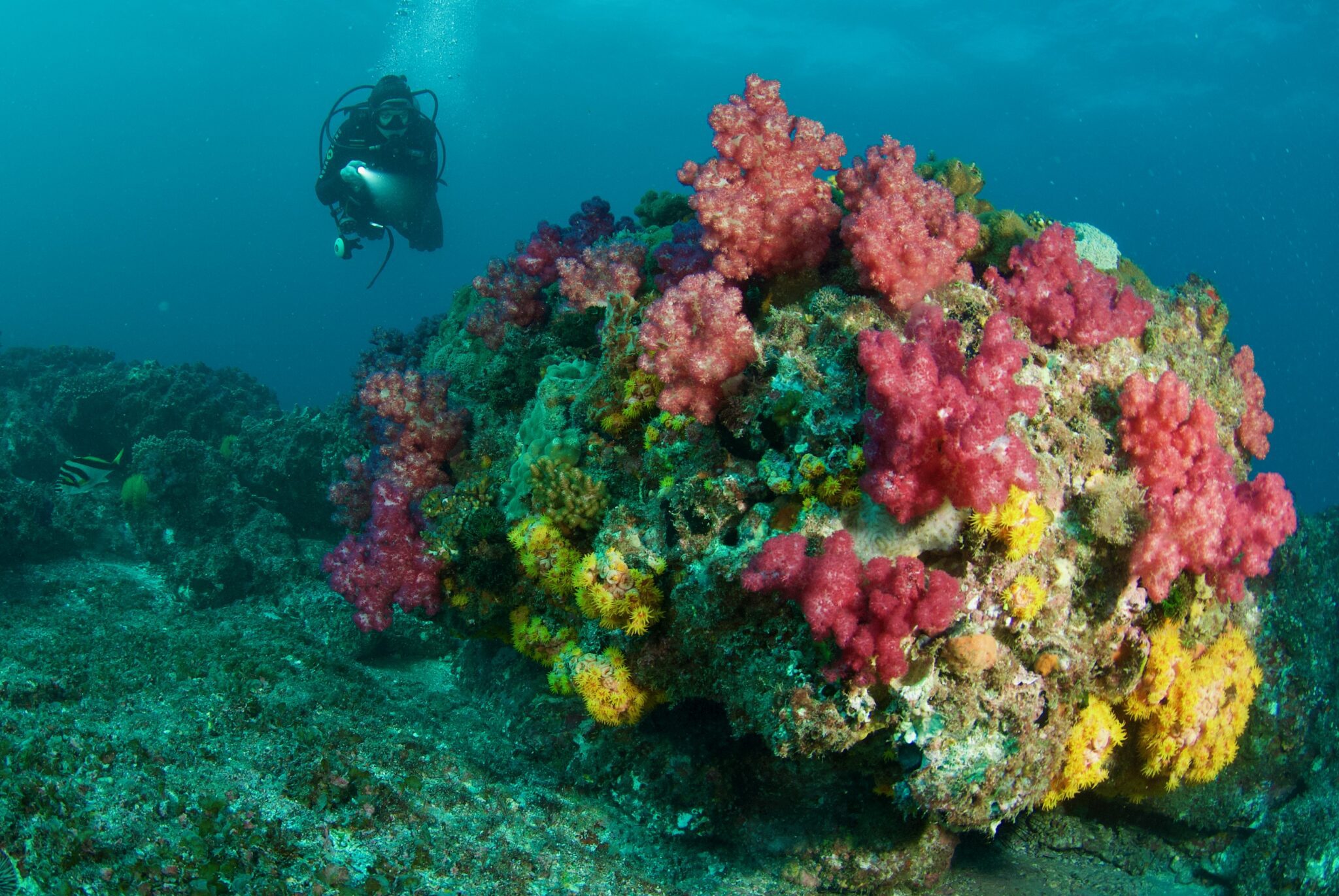 Dr Roelsema was blow away by the coral coverage they discovered. Stating:
"We looked at so many different sites — every time we put our heads underwater, the volunteers went down and they did surveys. They saw coral, and every time it was a significant amount of coral, and we didn't expect it. We noticed that there was an enormous amount of coral there that we didn't realise was there — and not in a couple of spots but in the 11 spots we visited. That's a big deal that there's so much coral so close to a major urban area."
Dr Roelfsema estimated the coral cover was 54 per cent beyond what was expected.
Adding: "the project was a chance for divers to escape the stress of COVID while learning more about local waters. The challenges of COVID required us to do something positive with our time because we couldn't travel as much and we couldn't do as much, We wanted to take care that people were distracted from all the stress resulting from COVID. The other thing is that we all are eager to help the marine environment and to take care of local reefs."
"It creates awareness with the local community and may also further attract people to visit these areas, and realise how beautiful they are, how important, and how great the fish life is."
The project involved 8,000 hours of training, collecting, and analysing data obtained from the underwater research.