Historically, the Oceanic and Hollis brands have been represented by Fathom Outdoors (previously Oceanic SW). Huish Outdoors would like to take this opportunity to publicly thank all their loyal staff for their hard work and effort they have put into these brands over the years and their co-operation in supporting the dealer network during this transition period.
The team at Huish Outdoors looks forward to offering the full portfolio of brands to their UK and Irish dealers, one that has resonated with consumers around the world and allowed them to share well-supported, quality programmes with their dealers over the past years.
Sales inquiries for Oceanic and Hollis will be managed by Justin Hanning, UK Sales Manager for the existing Huish brands of Atomic Aquatics, BARE, Stahlsac and Zeagle.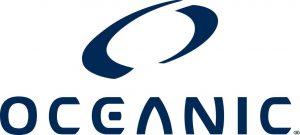 Beginning 1 May 2018, Huish will support their UK and Ireland dealers with inventory availability from the distribution warehouse in Germany. Service inventory to support Oceanic and Hollis regulators will be available to ship from this distribution warehouse from 1 March 2018. For dealers with an immediate demand for product or service inventory, Huish have created a buying programme with minimum levels that will allow them to access inventory immediately from the US warehouse.
The dealers remain an integral part of Huish's service network, and as part of their commitment to enhance service and sales support, they will be releasing a schedule in the coming month outlining a series of regulator repair clinics and product knowledge sessions throughout the UK and Ireland. These sessions will enable dealers to become Authorized Repair Centres and will take place beginning April 2018. For interim dealer support, Huish have engaged JR Services as a Service Centre. JR Services have authorized certified technicians on hand and will have service inventory available to support regulator repair as of the end of February 2018.
"We are extremely excited to reintroduce these brands to the UK and Ireland markets under the Huish Outdoors portfolio. We are proud of the brands we own, and are committed to building them in these two very-important markets with well-supported dealer partners and our diversified and complimentary portfolio of products," says Mike Huish, CEO of Huish Outdoors.
Our gear content is sponsored by Mike's Dive Store, the UK's premier dive retailer. For all your diving needs visit them in-store or online for your diving, freediving, snorkelling and servicing.