The Hollis F2 fins really stand out from the crowd
This is thanks to their unique short, fat blade design, which is supposed to add blade surface on both the downstroke and the upstroke to increase your efficiency with any type of kick.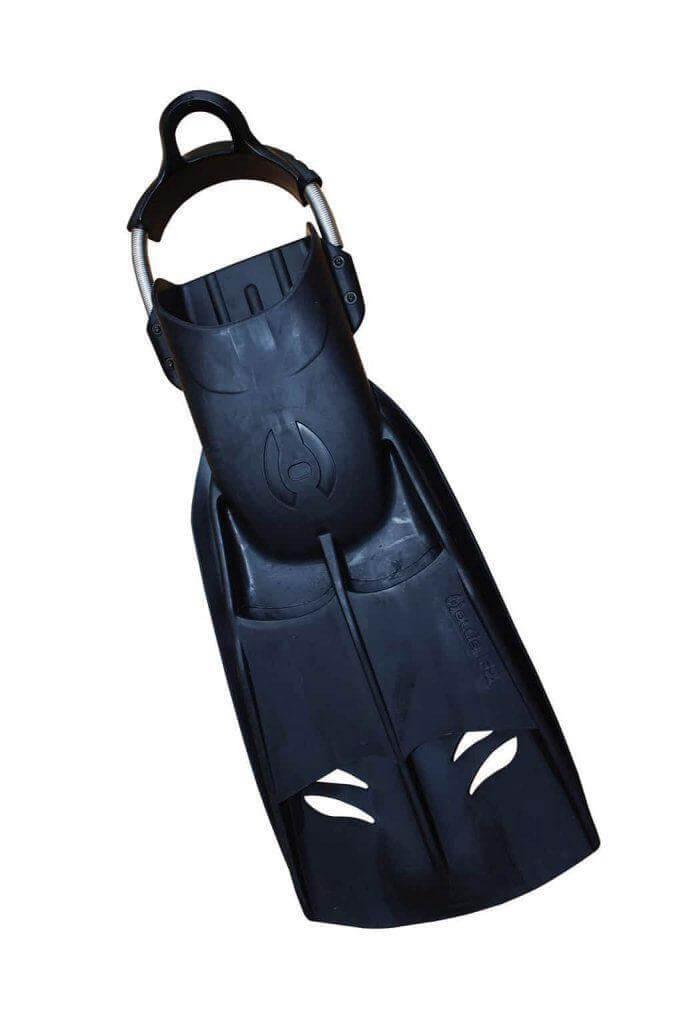 The Hollis F2 are made via injection moulding using high-grade, heavy-duty monoprene, and are equipped with an integral stainless steel spring strap, with a large thumb loop for easy donning and doffing, which can be adjusted for a fine-tuned fit.
The Hollis F2 fins are by far the shortest fins on test here, yet thanks to their unique design, they generate an astonishing amount of thrust but without a lot of pressure on your leg muscles. The 'bellows' – for want of a better word – really do seem to give the fins more power, and you can feel and 'hear' them working as you move along.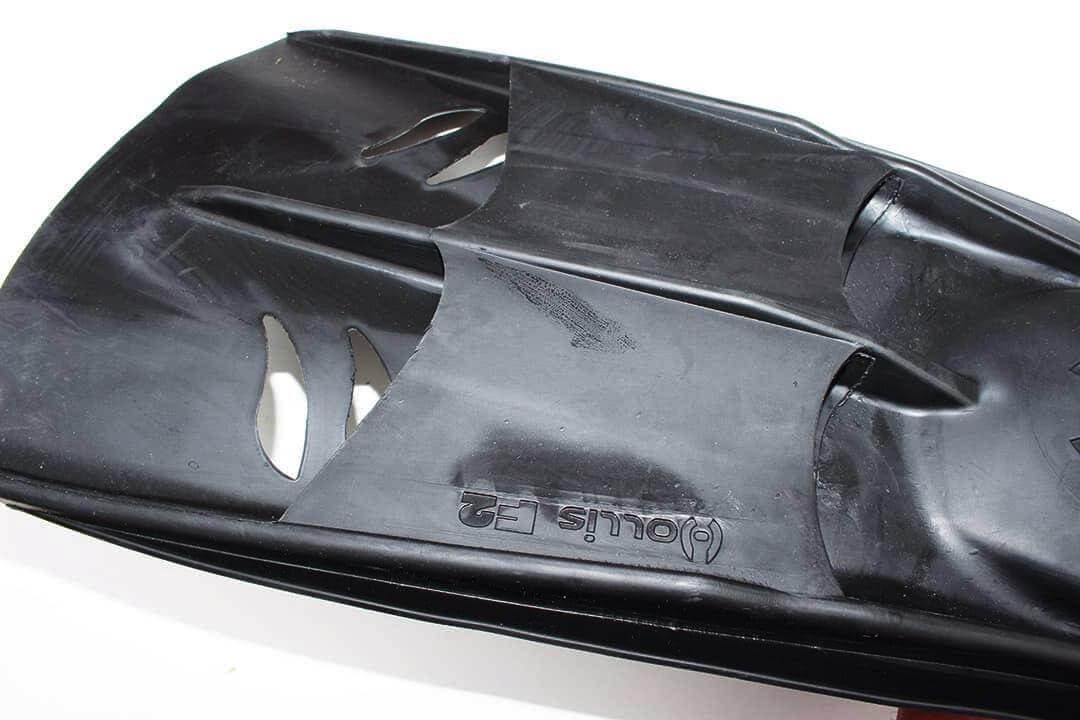 Due to their short design, they offer plenty of manoeuvrability in tight spots, and you can frog kick, back kick and helicopter turn with ease. The foot pockets are generous, and the robust spring straps make getting them on and o a simple matter.
They only come in black, but with the engraved Hollis logo on the top of the foot pocket, they have a serious, purposeful look – one test team member described them as being very 'special forces'.
VERDICT
Solidly built, uniquely designed fins with a great performance, comfortable foot pocket and nifty, effective spring strap.
Want to read more Scuba Equipment Reviews?