After weeks of searching, Peter Seupel and the team from Aquanauts Grenada have located the island's latest wreck dive – the Persia II.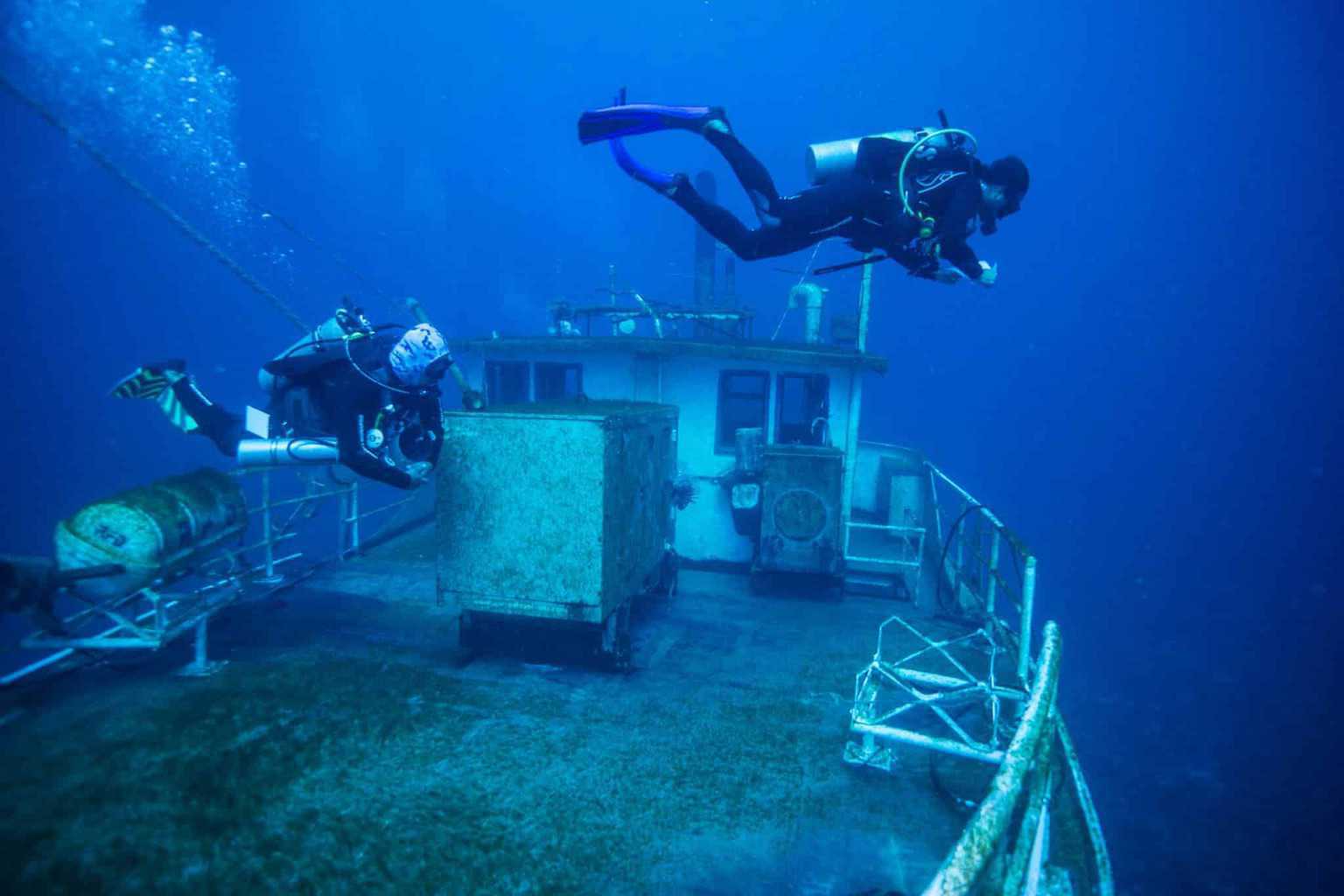 The Vincentian-registered Persia II was carrying cargo from Trinidad to St Vincent on 3 March when it got into difficulties. The Grenada Coastguard responded to the emergency call that the ship was sinking and were able to rescue nine crew members from the partially submerged vessel, which then went down approximately nine miles off Point Salines.
Since it sank, Seupel and his team of divers have been diligently searching for the vessel, and just yesterday they located it and completed the first exploratory dives. They discovered it sitting bolt upright on the seabed in 35m, fully intact and ready to be colonised by marine life.
Photo credit: Aquanauts Grenada