Rodney Fox is a True Australian Icon and Great White Shark Legend
I love reading and spend many "quiet time" hours studying my seemingly ever-expanding book collection. I am particularly fond of autobiographies written by people who have found a way to do something incredible, whether that be in politics, exploration, adventure or sport.
The insight I get in to the author's persona, ethics and integrity is always interesting and often truly inspiring!
But… for all the biographies I have read, only once did the author look over my shoulder and asked me what I reckoned about their book! So it was last November when Rodney Fox took the time to seek my opinion on his book "Sharks, the Sea and Me".
Rodney Fox – A True Legend!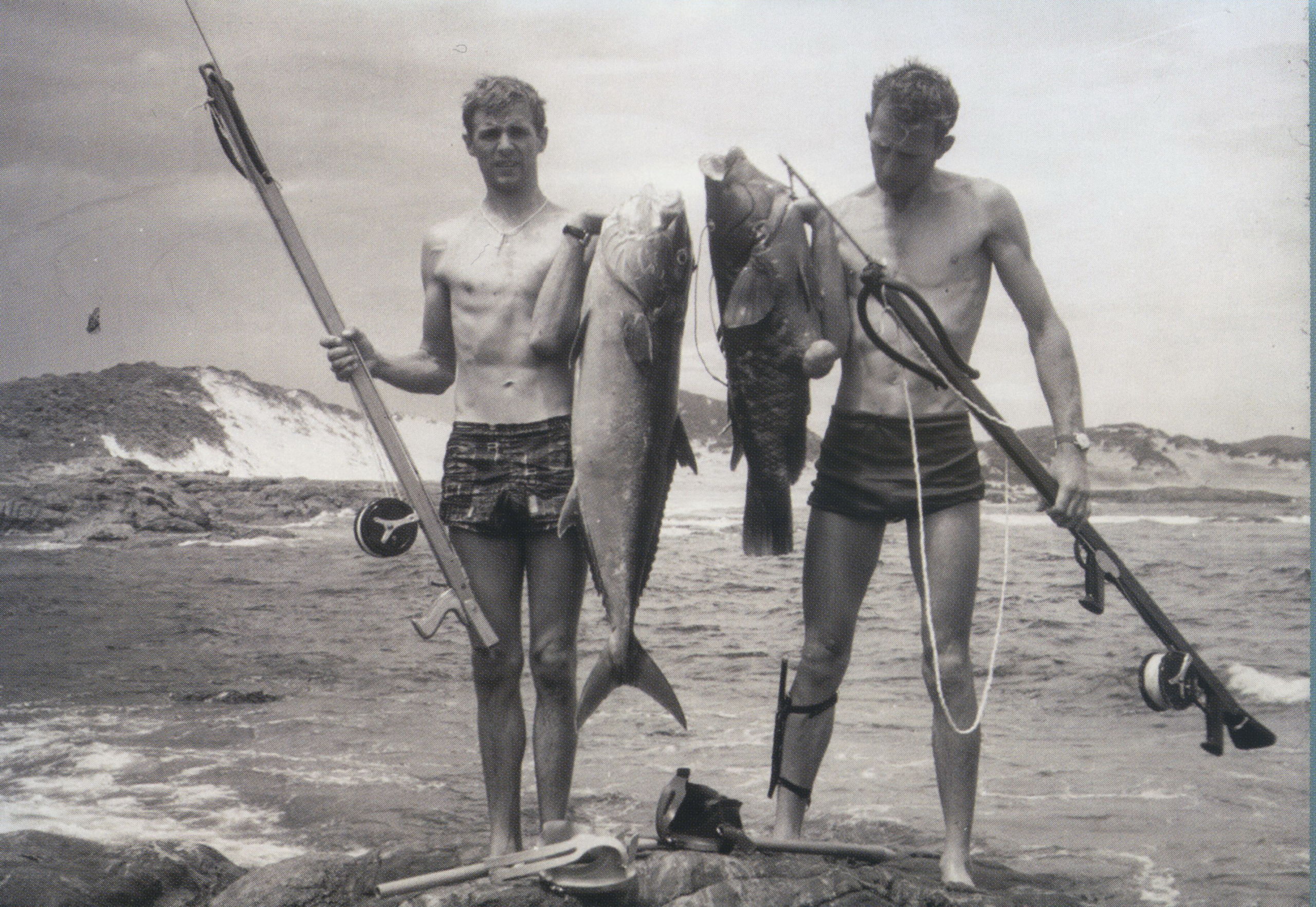 The chances are that if you have anything more than a passing interest in sharks you will have heard of Rodney, as he is the owner of the most famous shark bite injuries in the world after he was horrendously mauled by a great white shark back in 1963.
More on that attack shortly, but if ever a man had luck on his side, it was Rodney on that December day while competing in a spearfishing competition.
Rodney's survival was miraculous in so many ways, but the truly incredible part was that he emerged from that immense trauma determined to get back in the water and continue where he left off!
Something he achieved initially by free-diving in the clear, fresh-water sink holes of Mount Gambier before entering the ocean again and then exactly 12 months after his attack, he scored top points in three of the four events at the Australian Spear Fishing Championships!
Moving On…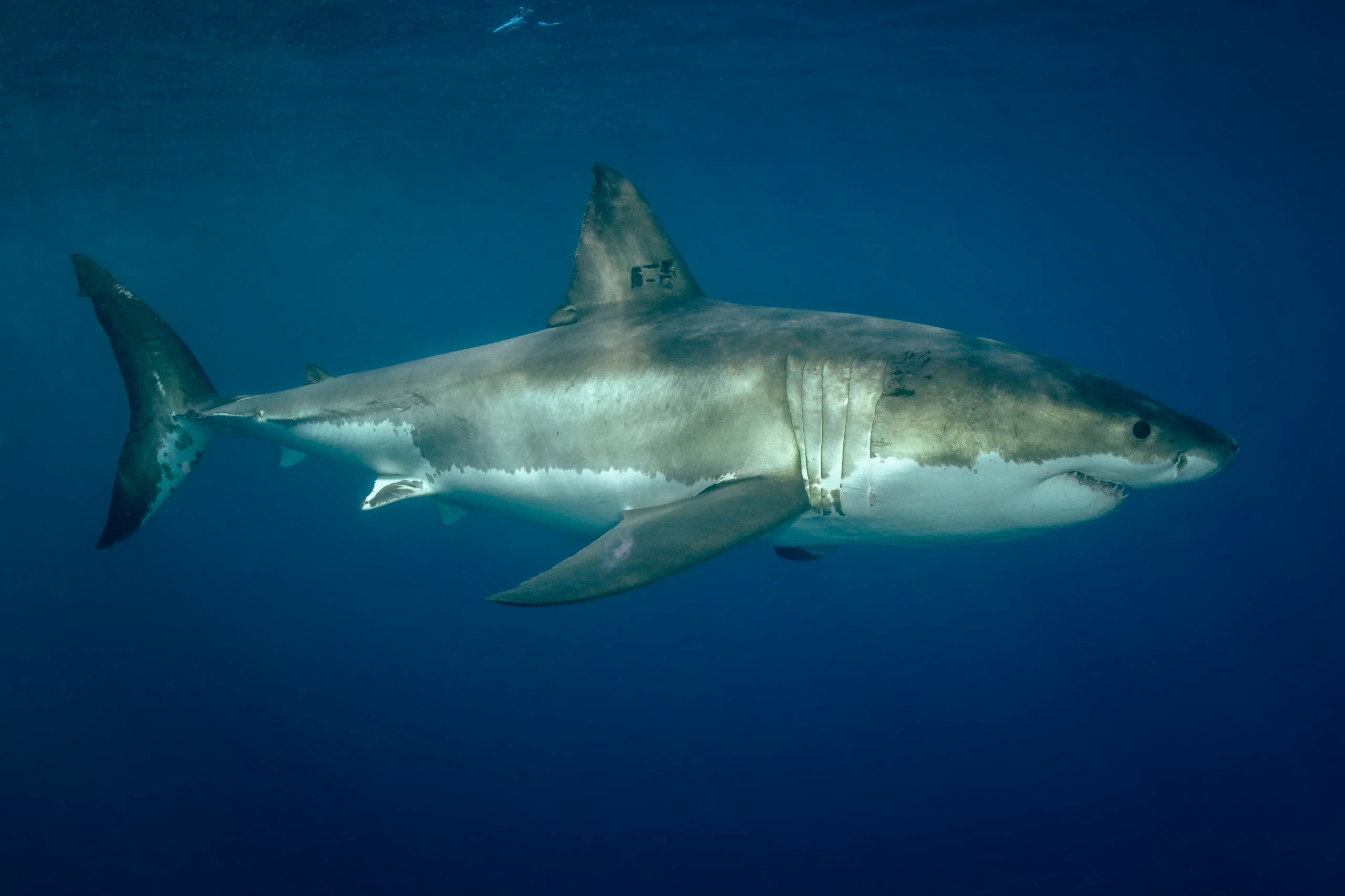 At the time of his attack Rodney was selling insurance, an occupation that paid the bills but did not particularly inspire him. But the job got much easier after the attack as he became very well-known in the greater Adelaide area and getting his foot through the door for appointments proved to be quite easy!
That hiatus only lasted a few years though and in 1966 the pull of the ocean drew Rodney back and he gave up the sheltered environment of insurance sales for the potentially lucrative, but inherently dangerous, occupation of professional abalone diving!
Diving for abalone was a relatively new profession in the late 60's, but was already known for the numerous risks it involved – ranging from decompression sickness and bone necrosis to severe and quite irrational temper tantrums!
While Rodney is very honest about the lure of the money but the fact that, after all he had been through, he made his living from abalone diving for the next 6 years says a lot about his love of the ocean!
An Epiphany…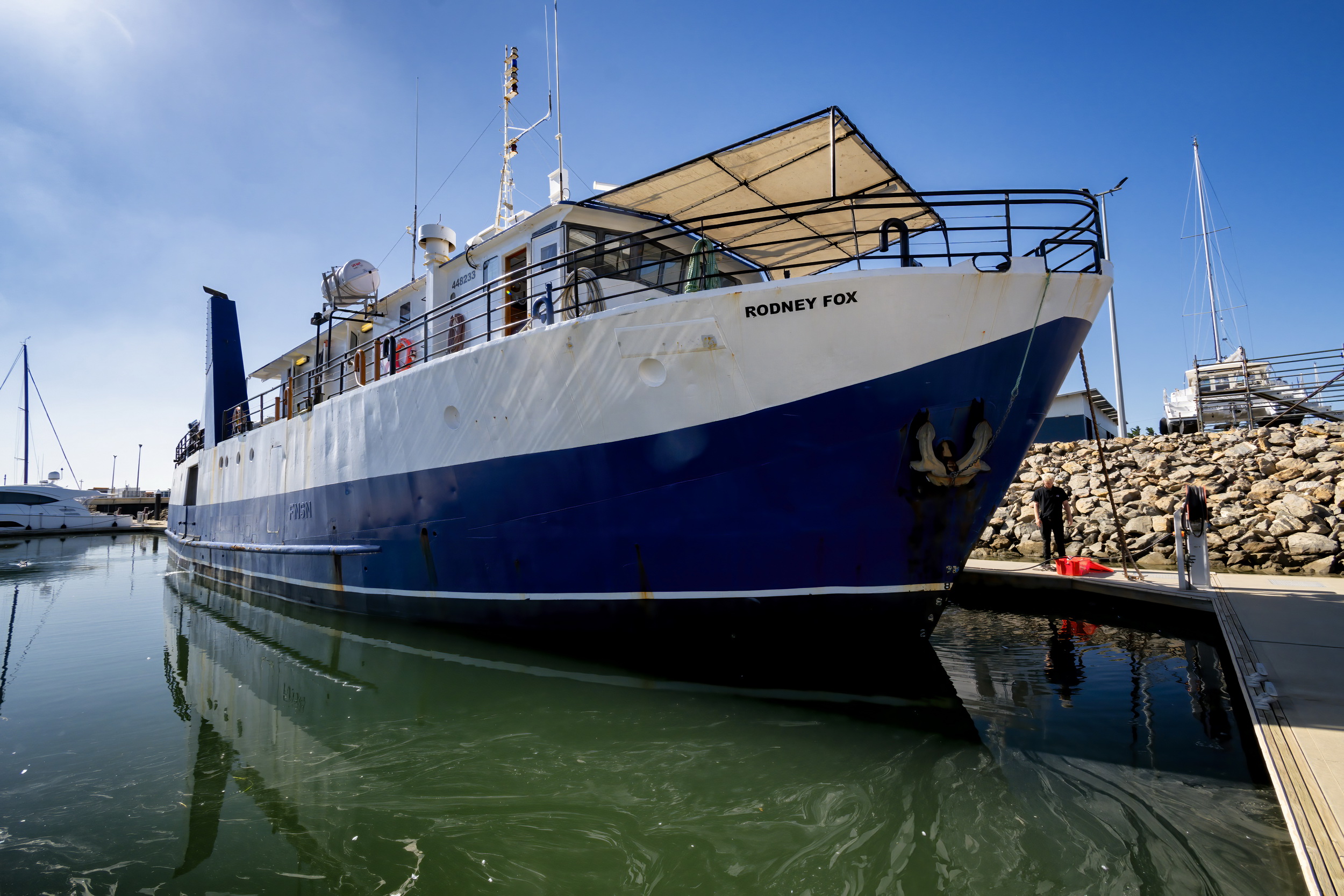 During his time "abalone period" Rodney developed a much deeper understanding of the ocean and its creatures – particularly the great white shark and its reputation as a ruthless, man-eating killing machine.
Despite the horrific injuries he had suffered, Rodney came to the conclusion that it was all a tragic case of mistaken identity, precipitated by spearfishing in poor visibility waters that were known to be "sharky"…
He also developed what was to be a life-long friendship with two other Australian icons – husband and wife underwater film-makers Ron and Valerie Taylor.
Ron Taylor was an Australian spearfishing champion who had been among the many in the 1960's who had hunted and killed harmless sharks like the grey nurse, believing them to be man-eaters.
Ron and Valerie had also reached the same conclusion that sharks are greatly misunderstood and infact play an incredibly important role in the health of the oceans!
The First Shark Cage!
Rodney and the Taylors went on to great things, working together on the first underwater Australian films – a collaboration that ultimately led to their participation in Peter Gimbel's ground-breaking shark documentary Blue Water, White Death and Steven Spielberg's famous film of Peter Benchley's novel Jaws.
But before that could happen, they needed a way to be in the water safely with large sharks, the solution for which came to Rodney during a visit Adelaide Zoo's with his wife Kay and their niece Merridy…
As he watched the lions patrol their enclosure, with the watchers looking in, he realized that safety could be achieved by putting the watchers inside a cage with the sharks on the outside looking in!
That first cage enabled the Taylors and Rodney Fox to observe and film great white sharks in South Australia and confirmed their theory that they were not man-eaters.
Great White Shark Tourism Business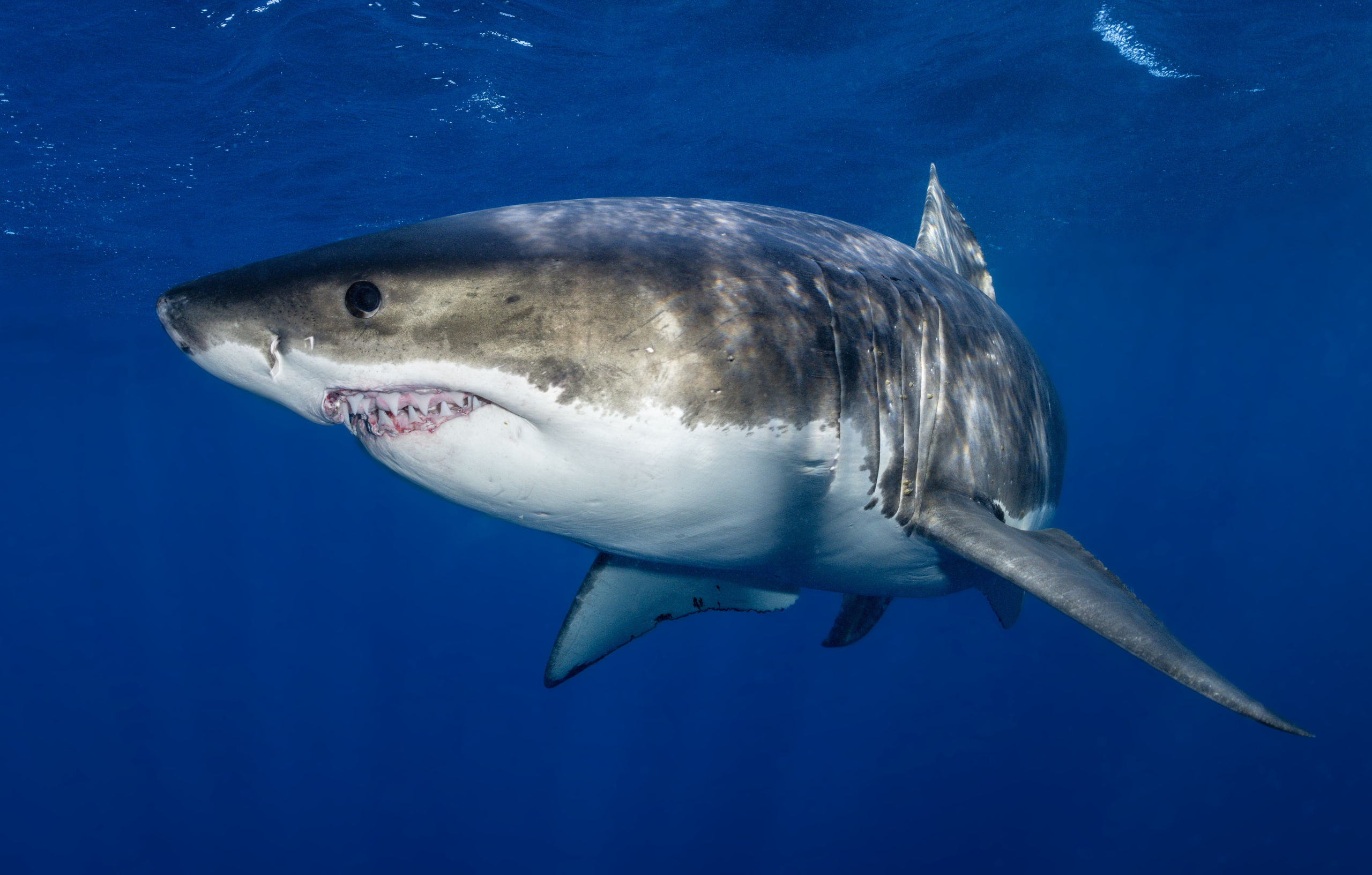 Subsequent iterations of that cage led to Rodney Fox embarking on establishing the world's first shark tourism business, with divers and underwater photographers coming from far and wide to experience the thrill of the great white shark face to face!
In so many ways Adelaide based Rodney Fox Shark Expeditions laid the foundations for what is often called "big animal" diving; in-water encounters with sharks, whales, crocodiles and other large creatures of the oceans.
A Special Birthday
I had never met Rodney Fox, but had read so much about him over the year that I felt like I had… Then in November last year I heard there would be a special trip to the Neptune Islands to celebrate Rodney's 80th birthday and the man himself would be on board to meet the guests and give some special presentations.
It was a "no-brainer" – I just had to go… But it was quite strange actually meeting somebody you think you know so much about for the first time…
For somebody who has survived and achieved so much I found Rodney to be quite humble and reserved, but full of wonderful stories and anecdotes once you got him talking about his life.
Copies of his book were available, which he signed and I read as much of it as I could while on the trip, so that I could ask questions as they arose. It truly was a wonderful opportunity being able to sit and chat with Rodney and listen to him explain many of the wonderful, as well as the not-so-great things, that had happened to him!
Rodney Fox Injuries – That Shark Attack!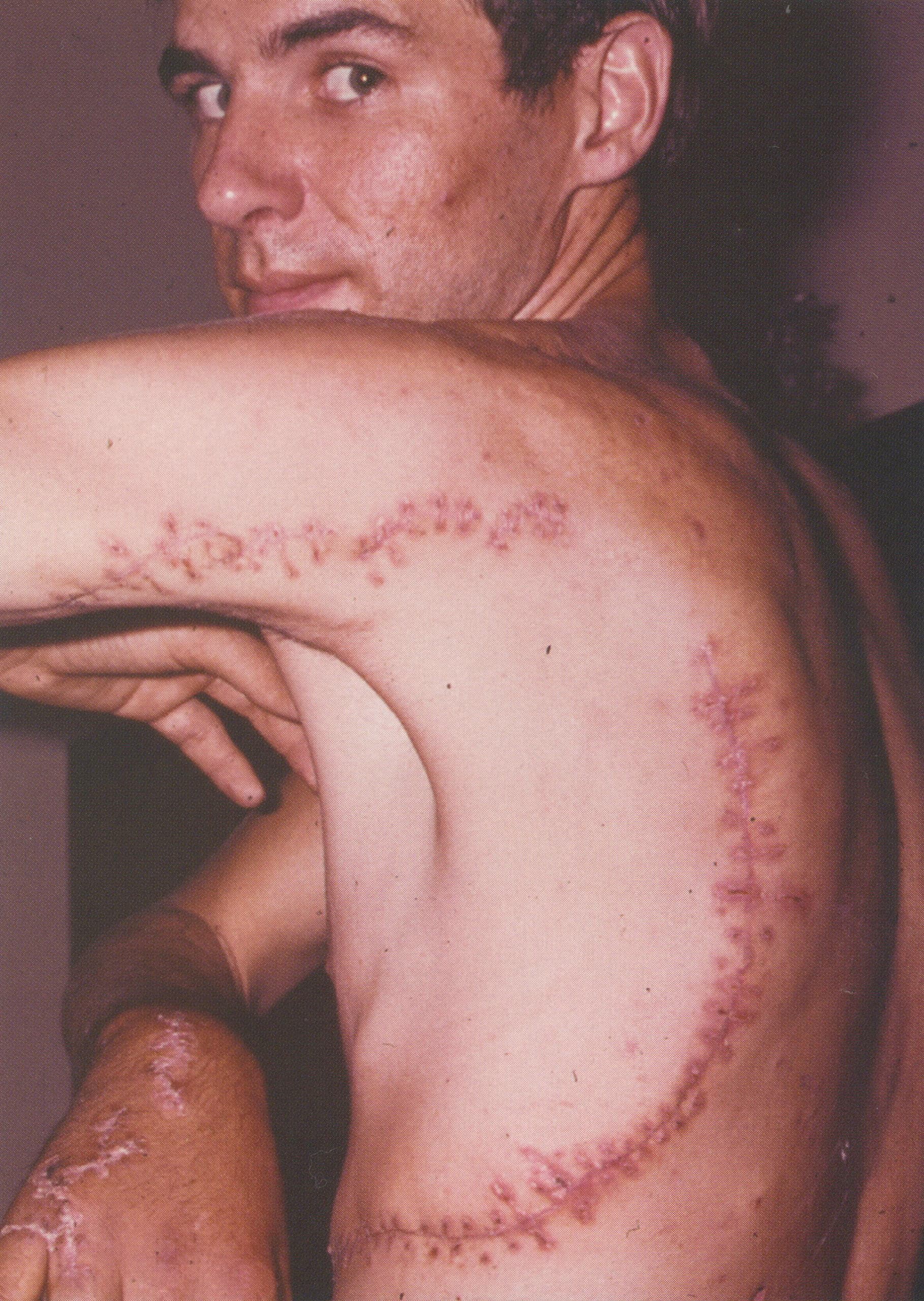 To put that eventful life into perspective a close look at what actually happened to Rodney on the 8th of December 1963 is needed…
Rodney was competing in the South Australian spearfishing championships at Aldinga, some 50 kms south of Adelaide and was just about to spear an 8kg dusky morwong in some 20m of water when what felt like a train hit him.
In the initial impact he lost his mask and speargun as he was suddenly swept along at what he describes as an "alarming pace". The reason for that swift acceleration being that he was in the jaws of a great white shark, like "a bone in a dog's mouth".
Instinctively he reached out for the eye with his right arm, hoping to inflict enough pain to make the shark let him go but was unable to reach the vulnerable area.
Then suddenly the shark let go and Rodney struggled to the surface, desperate for air and surrounded by blood red water. It was in those moments at the surface that the scariest part of the attack happened, because as he forced himself to look down in the water Rodney saw the shark returning with its mouth wide open and upper jaw distended – full attack mode!
Almost unbelievably the great white turned at the last second and took Rodney's buoy and catch, the rope from which lodged in its teeth and suddenly he was being propelled downwards as the shark dived.
Luckily, the rope must have been partially severed in the initial attack and parted company with Rodney, who managed to make it back to the surface where his mates quickly got him out of the water into their boat!
The Book – Sharks, the Sea and me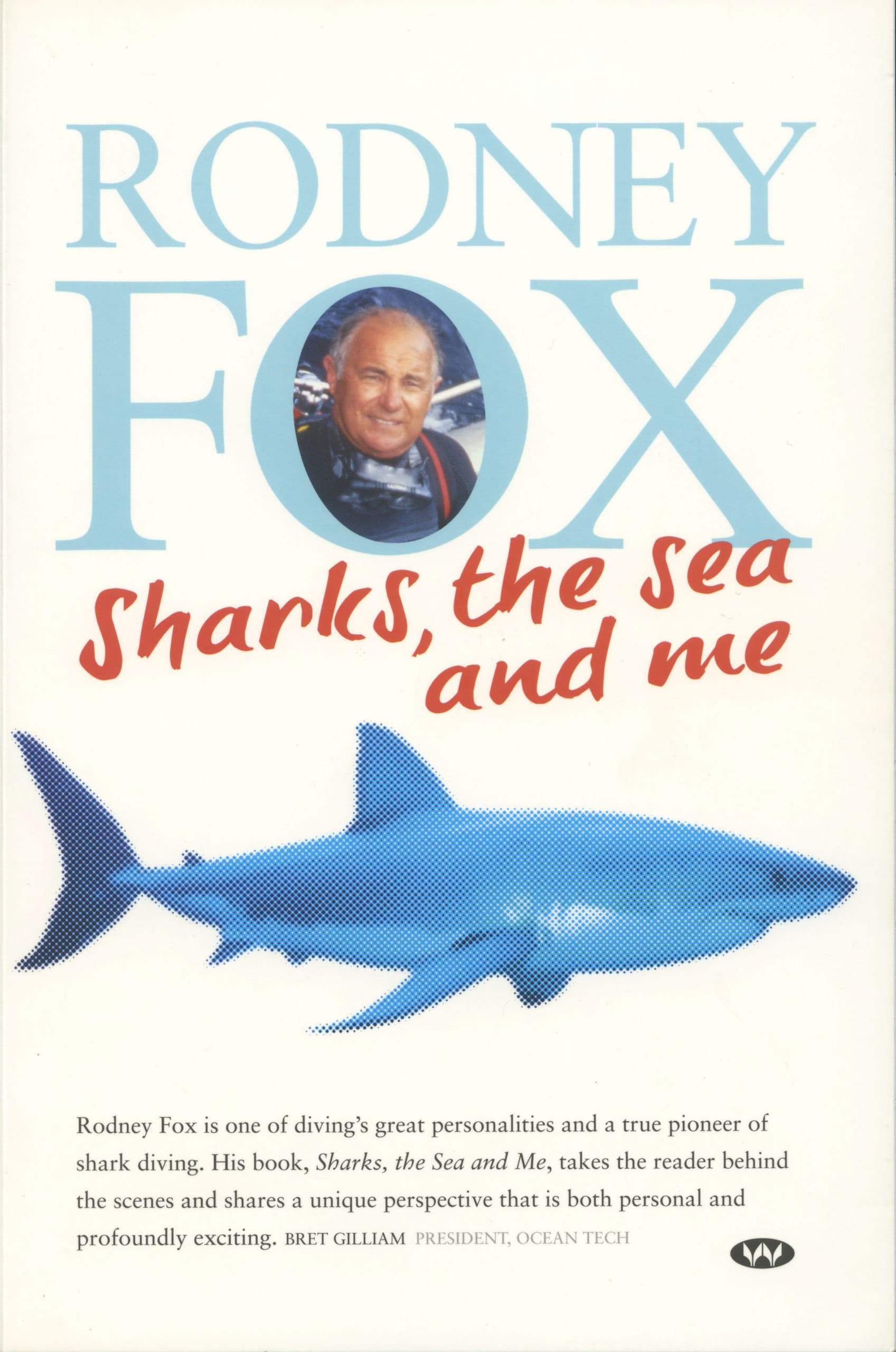 If there truly is a Lady Luck, she was at Adlinga that day because a string of good fortune rolled out for Rodney Fox!
Starting with the head of the spearfishing association parking his car on the beach for the first time ever, saving precious time getting Rodney to Adelaide. Then there was the random policeman on the beach who knew where the nearest public phone was and how to get a high-priority ambulance dispatched.
The car met the ambulance on route, Rodney was transferred at high speed complete with motorcycle escort to the Royal Adelaide Hospital where the waiting emergency doctor was able to successfully attend to the horrific injuries from the attack.
The doctor, Justin Miller, later told Rodney that he reckoned another 5 minutes would have been too late as his veins were on the verge of collapse because of the amount of blood lost!
But survive he did, albeit with 462 stitches in his chest together with 92 in his right arm and to this day the attack is considered as the most severe ever to be survived.
Rodney Fox, a true Aussie icon!
Don Silcock
In more normal times Don is based from Bali in Indonesia, but is currently hunkered down in Sydney… His website Indo Pacific Images has extensive location guides, articles and images on some of the best diving locations in the Indo-Pacific region and "big animal" experiences globally.
Click Here for Scuba Diver Magazines