$150 Million Boost for the Great Barrier Reef
The Great Barrier reef is an economic, social and iconic asset valued at an estimated $56 billion and like many reefs around the world, it is currently under threat from climate change.
Reef Restoration and Adaptation science Program has been set up to help preserve and restore the Great Barrier Reef in the face of rising ocean temperatures and coral bleaching.
The initial $150 million will be used for further research and development after A two-year feasibility study released by the government on Thursday had reduced about 160 potential ideas to a list of 43. A further $150 millions is hoped to be raised by donations and contributions from the private sector and the consortium consisting of AIMS, CSIRO, University of Queensland, Queensland University of Technology, James Cook University, Southern Cross University and the Great Barrier Reef Foundation.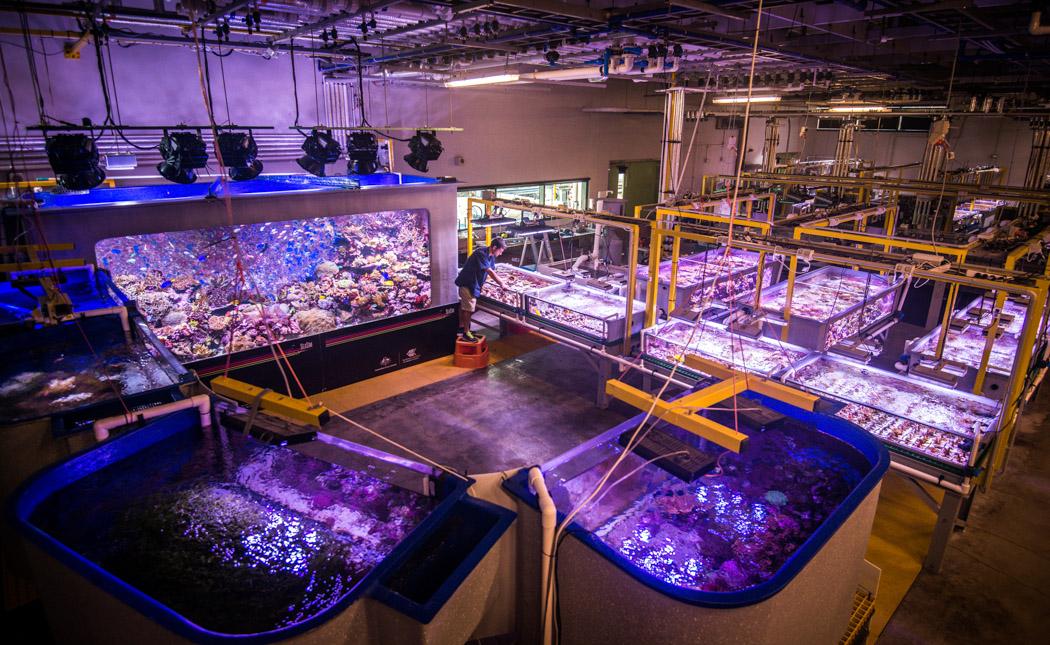 This consortium will work closely with the Great Barrier Reef Marine Park Authority. On the two-year RRAP feasibility study identified 43 concepts suitable for further research and development which include:
Examining ways to collect and freeze coral larvae for use in year-round coral seeding
seeding reefs with corals that are more resilient to heat to help coral reefs to evolve and adapt to the changing environment
developing technologies that increase the survival rate of coral larvae and that can produce and deploy large quantities of more resilient coral larvae
an ambitious concept to shade and cool large areas of reef at risk of bleaching by spraying microscopic saltwater droplets into clouds to make them more reflective of sunlight
investigating methods to physically stabilise damaged reefs, after cyclone and bleaching events, to facilitate faster recovery.
Minister for the Environment Sussan Ley said:
"Climate change remains the biggest threat to the world's coral reefs and while a global response is needed to tackle emissions, Australian science can lead the way in developing adaptive technologies to help protect the reef,"
"This is research that could help the reef recover from bleaching and which could assist it to adapt in the in the face of changing ocean temperatures."
CSIRO Environment, Energy and Resources Executive Director Dr Peter Mayfield said:
"While the Reef remains the best-managed coral reef ecosystem in the world, there is a broad scientific consensus of escalating threats. Through novel scientific approaches underpinned by ongoing and effective collaboration across the research community, we aim to make a material positive impact on the Reef's health into the future."
Chief Executive officer of the Australian Institute of Marine Science, Dr Paul Hardisty commented.
"This will be the biggest single effort to protect coral reefs from climate change and this decision to progress this research places Australia at the forefront of global reef science, we are trying to solve one of the most complex ecological problems on the planet and we have the best science and a window of opportunity, to find workable solutions."
"Over the past 18 months, more than 150 experts from more than 20 organisations, had evaluated the existing research and technology in this area, we now have an improved understanding of the types and scales of possible interventions that are required, and we have measured social acceptability and regulatory requirements of at-scale intervention.
"The Reef Restoration and Adaptation Program is Australia's opportunity to shine in showing the world how we can support coral reefs to adapt and rebuild. For example, we have already seen some amazing results from the feasibility study in terms of simulated coral growth."
"The program aims to provide reef managers and decision-makers with a toolkit of safe, innovative and acceptable interventions that would work together to help protect the Reef from the impacts of climate change".
"What we have found is pretty profound. There is real hope for the reef,"
Photo Credit: Australian Institute of Marine Science
Photo Credit: Adrian Stacey