The Diver Medic, DAN and Suunto will be hosting Suturing Workshops at the GO Diving Show on Saturday 22 February and Sunday 23 February, from 12.30pm-2.30pm, in the Vodaphone Lounge (adjacent to the main exhibition hall).
This is a hands-on two-hour workshop that is fun and interactive, and focuses on how to safely perform basic surgical procedures in a remote setting.
Yes, you will get to suture too, then take home your Suture Kit to practice on something like a banana (not human!).
Apart from using tourniquets, wound packing and Haemostatic dressings, the team will show you how to close a viable wound with glue and sutures.
What the course will cover:
The Wound
Stitch it, Glue it or Leave it
Pain control
Cleaning and irrigation
Suture material and size of the needle
Type of Suture
Suture Removal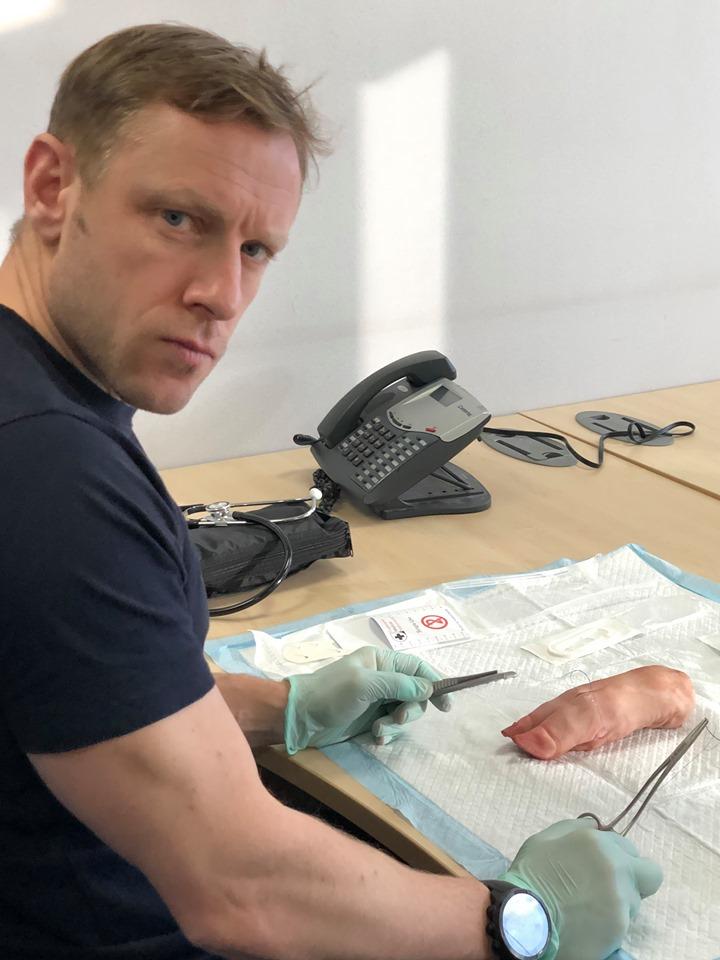 Please be aware this is an informative and practical workshop, not to certify you competent but to allow you to experience the skill. You will receive an attendance E-Certificate from The Diver Medic.
The workshop is for divers and people who travel to remote areas and may need to assist someone more qualified in wound closure, and for those who want an update for the skill they already have.
Also for nurses, paramedics, doctors, and healthcare providers needing an update.
The cost of the workshop is £30, which includes your suture kit. Limited spaces available, and you must be aged over 18. Please arrive five minutes before the start time to sign a waiver in order to take part in the practical session. Tickets on sale now – see the links below to book for the Saturday or Sunday.
Saturday – https://www.eventbrite.co.uk/e/91360629101
Sunday – https://www.eventbrite.co.uk/e/91363852743
GO Diving Show
If you have not yet booked your tickets for the GO Diving Show itself, gaining access to its stellar line-up of speakers, including Steve Backshall, Andy Torbet (pictured above with a wounded pig's trotter), Miranda Krestovnikoff, Monty Halls and Alex Mustard, host of interactive displays, and loads of stands from manufacturers, tourist boards, travel agents, resorts, liveaboards, training agencies, and much more, click here!