Recently we spotted one giant coconut crab on the Fam Islands, Raja Ampat, after a few months of not seeing any crabs.
THE COCONUT CRAB IS AN ENDANGERED SPECIES!
Coconut crabs are protected in Indonesia under the Ministry of Environment and Forestry's regulations. Violators can be punished with a hefty fine or five years of imprisonment.
Their numbers are dwindling, and little is known about these majestic terrestrial invertebrates. However, we know they can live up to 60 years and are the largest arthropod on earth.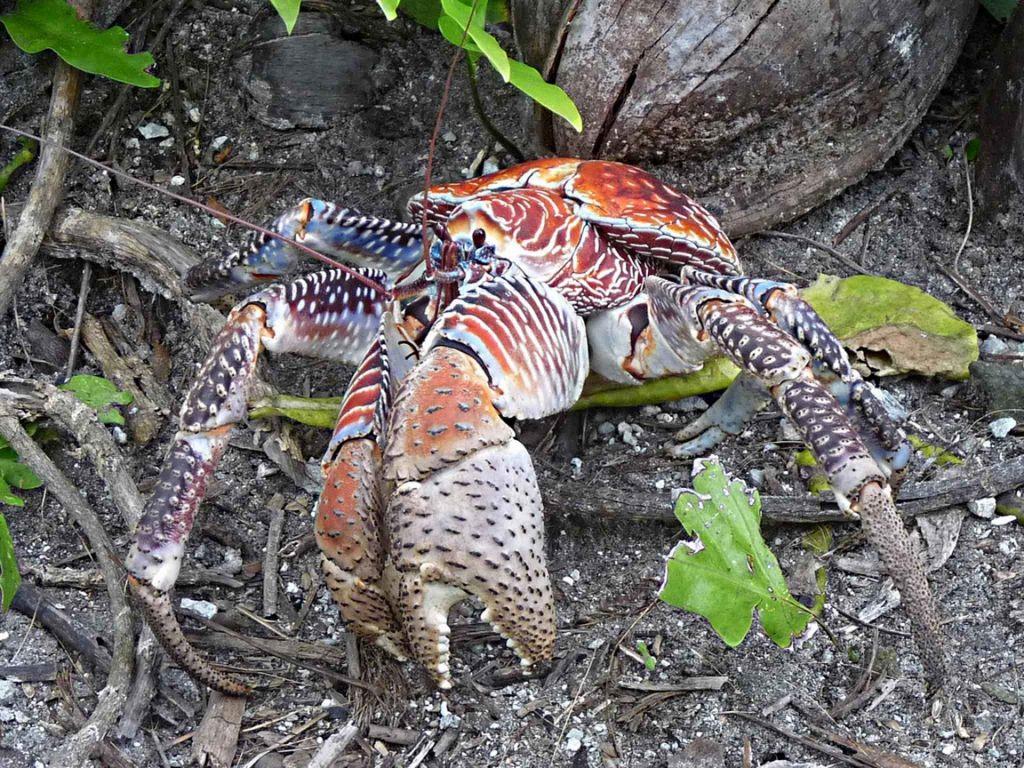 Coconut Crabs have no predators besides humans, and it has been customary to hunt and eat these crabs. It is not only locals who consider them to be a delicacy, but travelers and restaurants all over the world. At Meridian Adventure Dive, we are fully committed to the environment and deeply invested in bringing education and communication to the tourists who visit the area.
Check out: No! We will not cook your coconut crabs!
Visit Raja Ampat and learn more about the island's giant crab!
About Meridian Adventure Dive
Situated in Raja Ampat, Indonesia, Meridian Adventure Dive is a PADI 5 Star Resort and winner of the PADI Green Star award. Scuba divers enjoy our professional services that have become synonymous with both the PADI and Meridian Adventure names.