Technical divers from Ghost Diving have removed more than 500kg of old fishing nets and other debris from the wreck of HMS Perseus and other Greek wrecks.
The British submarine HMS Perseus, which sank in the Ionian Sea off Greece during World War Two after hitting an Italian mine, now lies at a depth of 52m.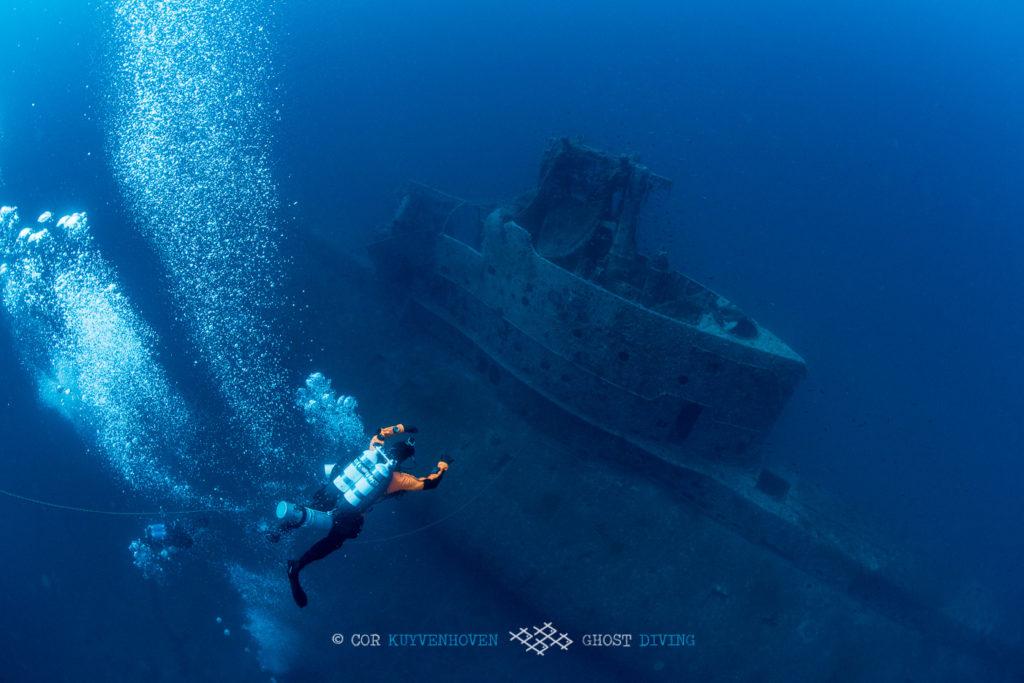 Between 22-26 July, six specifically trained volunteer technical divers from Ghost Diving, who have long been allured by the mystery and historical value of the wreck, finally made it their mission to dive the HMS Perseus to remove the fishing gear that was covering the submarine.
By doing so, their goal was to protect the marine inhabitants of this biodiverse area, such as loggerhead sea turtles, dolphins and monk seals that just so happened to make an appearance in the area while the divers were working. It is estimated that millions of animals die each year by getting trapped in lost fishing gear.
The team performed three dives on HMS Perseus lasting 65 minutes each. After a thorough survey dive, the divers decided to focus on the conning tower and the front outer hull. Following the second dive, the conning tower is now almost completely free of fishing nets, and the wreck's original structure has been unveiled.
During the third dive, a large piece of fishing net that was covering the outer hull and reaching all the way to the bottom, was also removed. The difficulty level of the job was escalated by the many long lines that had been mixed up with the nets over the years.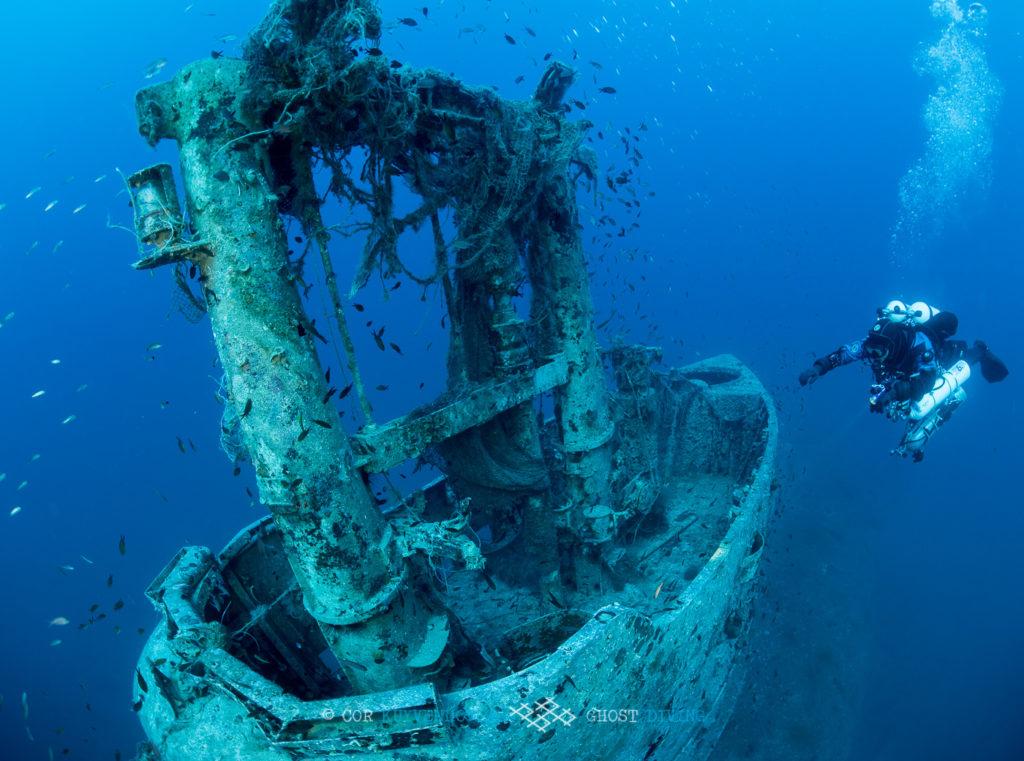 The operation went as planned and without any problems thanks to the professional support of Aquatic Scuba Diving Club. The underwater clean-ups lasted five days targeting also other wrecks in the area, at 50m depth and recovering a total of 500 kg of lost fishing gear.
The event was organized by Healthy Seas and besides the sea clean-ups, also included a public awareness happening in the capital of Kefalonia, with the participation of local groups and artists, to highlight the importance of the marine and coastal Natura 2000 sites – a network of core breeding and resting sites for rare and threatened species – around the island, and raise awareness about marine pollution and ghost nets.
The nylon fishing nets that were recovered during this mission will now continue on a journey from waste to wear and will be regenerated, together with other nylon waste, into ECONYL® yarn, the basis for new sustainable products such as socks, swimwear, sportswear or carpets.
Photo credit: Cor Kuyvenhoven and Konstantina Kostoula/Healthy Seas