Gangga Island Resort and Spa are offering Risk free booking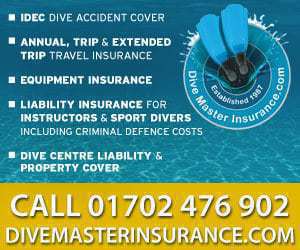 With the uncertainty around when restrictions will be eased, and travel can resume it can be a daunting task to book your next trip. With this in mind many businesses in the travel industry have coming up with innovative ideas to ensure that booking your next trip is a stress free experience.
Gangga Island Resort and Spa are no exception. We have been working on our booking policies so you can have a dream trip to North Sulawesi booked for when travel restrictions are lifted. We are busy with the upkeep of the resort and making sure it's ready for our wonderful repeat guests and new guests who will experience our special resort for the first time. To find out more about how we have made booking more beneficial for you during the pandemic, read on.
Payment Policy
It may not seem like the best time to be booking travel experiences, but in fact there is no time like now! Promotional rates and flexible timeframes make it possible to look forward to future travel to Gangga Island.
After you book your stay at Gangga Island Resort and Spa you will have 20 days to confirm your booking and make a 25% deposit. You don't need to pay anything further until at least 15 days prior to your stay when the remaining 75% is due. In the case that travel bans due to the Covid-19 pandemic are still in effect, your deposit payment will be postponed until travel restrictions are lifted.
Cancellation Policy
We have also made changes to our cancellation policies so you don't have to worry about losing money. Up to 15 days before your stay you can cancel your booking without penalty.
Rest assured that if a travel ban is in place due to the pandemic you can reschedule your booking for up to 12 months from the date of your original booking – subject to availability. If, at the end of the 12 months, you have not been able to stay at Gangga Island Resort & Spa, you will be refunded the total amount of your booking.
Health & Hygiene at Gangga Island Resort and Spa
For the past few months Gangga Island Resort and Spa has been without guests. This doesn't mean we've been slacking on keeping the resort ship shape though. We have had a small number of management and staff isolating on the property and making sure everything is kept clean and hygienic.
We have been and will continue to wash all linens to be at high temperature, and have marked out the floors for social distancing. Masks will be required to be worn in public areas, and staff members are washing their hands regularly. Hand sanitizer stations are placed around the property for when hands can't be washed with soap and water.
The health of our staff and guests is our highest priority and we will do all we can to be able to reopen to guests as soon as travel regulations allow. We hope that our new booking policies and health and hygiene procedures will make you feel more confident to start planning your next trip to Gangga Island.
We can't wait to welcome you back.
Photo Credit: Drink Tea Travel & Gangga Island Resort and Spa