An Irish fisherman hauled in a massive bluefin tuna weighing over 270kg and measuring more than two-and-a-half metres. Refreshingly, despite it being worth a cool £2.5m or more, he released it back into the water.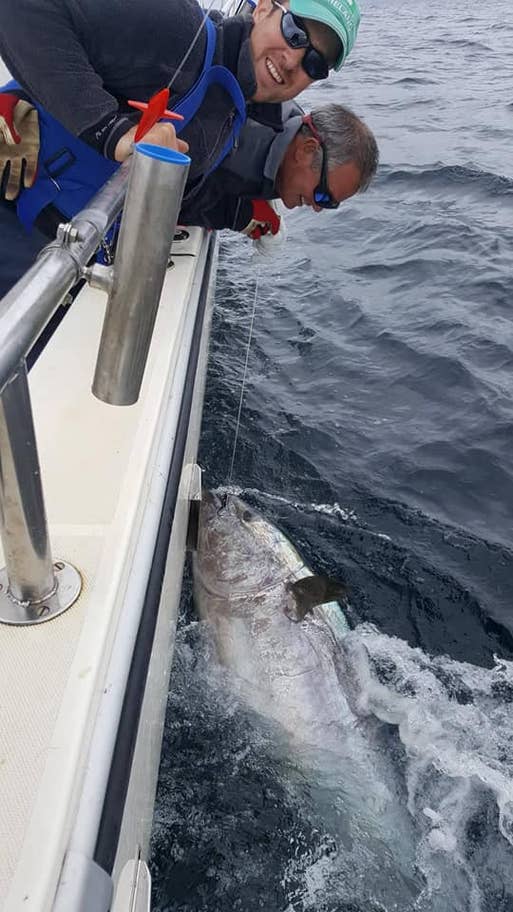 Why? Because David Edwards – of Courtmacsherry-based West Cork Charters – was not out with his crew to pull in the valuable fish for commercial reasons. Instead, they were among a number of vessels along Ireland's south and west coasts involved in a catch-tag-and-release initiative aimed at establishing numbers of the rapidly dwindling stocks of bluefin tuna.
The monster-sized fish was caught some three miles off the coastline by Edwards and his crew of Darren O'Sullivan, Henk Veldman and John Dillon, and Edwards commented: "This is the first one caught south of Donegal Bay this year, and it really was a big fish."
Incredibly, they had hooked an even-larger tuna the previous day, but couldn't bring it in due to reel failure.
Photo credit: David Edwards