Fiji's Bligh Water the 'Jewel of Diving' in the South Pacific
Universally known and recognized by the worldwide diving community as the 'Jewel of Diving' in the South Pacific, Fiji's Bligh Water boasts some of the healthiest and most vibrant underwater reefs on the planet and undoubtedly deserves its well-known title as the 'soft coral capital of the world'.
The team at Volivoli Beach Resort and their in-house dive operator Ra Divers Fiji have quietly established a cult following among enthusiastic divers from around the globe who are seeking not just incredible world-class dive sites but the highest level of professionalism and safety to take care of their every need. The Bligh Water and Volivoli Beach Resort is a 'match made in heaven', and throughout the years Fiji's most experienced team of Dive Professionals have explored, discovered, mapped and dived their aquatic backyard wonderland with extraordinary attention to detail and passion.
Many divers would have heard of iconic world-class sites like Mellow Yellow, Black Magic Mountain, E-6, Mount Mutiny, Instant Replay, Breath Taker, Bula Maker, Cannibals Cave or Golden Dreams however these are just the tip of the iceberg with 7-regions and over 80-dive sites on the menu.
Geographically the Bligh Water consists of 9,500km2 and gently laps at the palm tree fringed white sandy beach of Volivoli Beach Resort in Rakiraki, the most northern tip of Viti Levu, Fiji's main island and is home to some of the most colorful and highly populated eco-systems on the planet
The on-site dive operation, Ra Divers Fiji is one of Fiji's longest running dive businesses, established in 1990 and dearly values its well-earned reputation as being recognized as Fiji's Premier Diver Operator, attentively guiding divers from around the world through their astonishing underwater backyard 365-days a year.
Here you will also find Fiji's most experienced and qualified Dive Instructors offering outstanding dive courses from Entry Level right through to Dive Professionals as well as a series of Marine Ecology courses. Whilst the vast majority of Volivoli Beach Resort clients are already experienced and certified divers flocking to explore the Bligh Water there is no finer place in Fiji to learn to dive or continue your underwater education.
Volivoli Beach Resort is situated on a headland so as to enjoy both sunrises and sunsets and boasts 33-separate rooms in 5-different categories all with ocean views and fully air-conditioned. Additionally this family owned award winning boutique resort has 5-on-site pools, 3-bars, 2-restaurants, a day spa and a trendy boutique full of designer label apparel and traditional Fijian souvenirs.
For those non-divers there is still plenty to do from an almost endless list of land based activities including Fiji's largest waterfall, village, school, church and local market tours, take in some history at Ratu Udre Udre, the world's most prolific cannibal's tomb, visit the highly energetic local pod of spinner dolphins, snorkel the pristine reefs, enjoy complimentary stand-up paddle boards, kayaks or simply laze around one of the pools or relax with a good book and a tasty cocktail or ice cold beer in a hammock strung between coconut palm trees on the white sandy beach.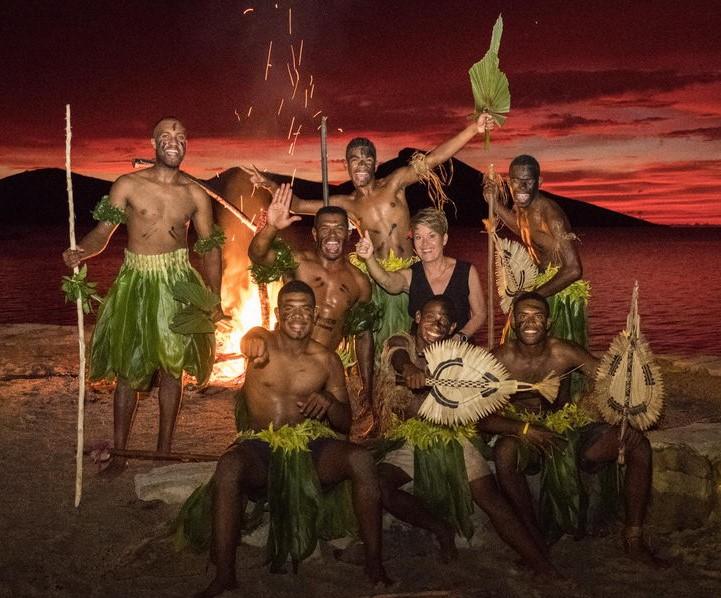 Check out the website at www.volivoli.com or reach out to the team via email on res@volivoli.com or call + 679 992 0942 – arrive as guests, depart as friends.
Photo Credit: Volivoli Beach Resort
Want to read about more great places to dive?
Top 10 Best Dive Sites in the World, Editor in Chiefs Pick
Top 10 Dive Sites in the World, Destinations Editors Pick