Know as the Soft Coral Captial of the world The Bligh Water is home of some of Fiji's best dive sites, and the Dive Site Fantastic definitely lives up to its name. 
Back at Volivoli Beach Resort, Fiji's Premier Dive Resort for another exciting day of exploring Fiji's # 1 Dive Region the sensational Bligh Water. Today the crew chose to venture up to Nukuravula Passage and onboard their newest vessel, Ra Explorer a sound, stable and fast cat this trip took around 25-minutes.
Our trip down saw us accompanied with the local resident pod of acrobatic spinner dolphins which are always keen to put on an aerial show for the guests. Once onsite at the very aptly named Fantastic the crew quickly secured the boat to their underwater mooring, it is also very pleasing to see that they never anchor and always use these underwater moorings, just another way of protecting the environment in this amazingly healthy ecosystem.
Fantastic would have to be described as a 'pinnacle' or series of 'coral heads' starting in 1.5m/5' and dropping off or sloping away to around 24m/80' – this site like many others is suitable for most level of divers and one of the great things about the Bligh Water is the plethora of colour and diversity well within the recreational dive limits.
Once in the water divers are engulfed by the most amazing colours imaginable and the thriving hive of activity from what appears to be countless species of tropical fish going about their daily lives. As we descent and explore the coral heads the massive sea fans are certainly a drawcard and an underwater photographers dream. Whilst the Bligh Water is readily known worldwide as the 'soft coral capital of the world' this region certainly has its own share of hard corals including some enormous staghorn happily thriving in these incredible nutrient-rich waters.
The sites we have visited to date are perfect for diving nitrox and it is glaringly obvious these guys are safety conscious, all the way from pre-boarding briefings, gas management, site briefings and being in Fiji certainly reminds us why it is regularly referred to as the 'friendliest place on earth'. These local knowledgeable Divemasters appear to know every fish by name and nothing appears to be too much trouble, they certainly set the bar for 'valet diving' – you will fall in love with your crew.
Volivoli Beach Resort in-house dive operation, Ra Divers has been 'Diving the Bligh' for 30-years, they have a state of the art operation and teach from open water right through to instructor as well as a considerable range of specialty course including nitrox, which is highly recommended in these tropical conditions.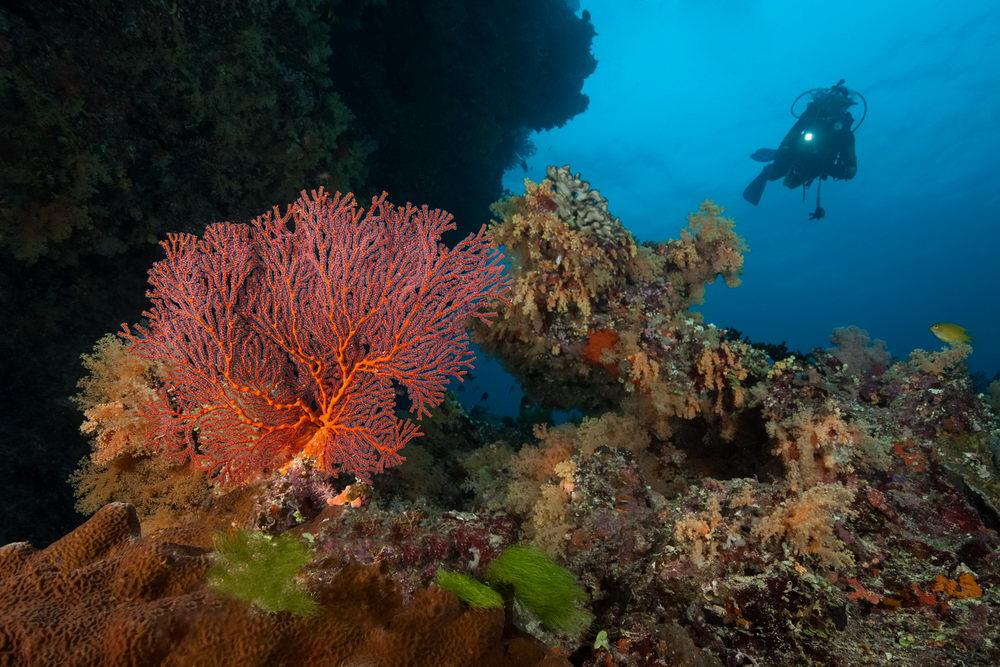 Once you've experienced the hospitality of Volivoli Beach Resort we have no doubt you'll be back for more.
Volivoli Beach Resort, Rakiraki, Viti Levu, Fiji Islands
Web:  www.volivoli.com
Email res@volivoli.com
Phone + 679 992 0942
Want to read about more great places to dive?
Amazing Bligh Water – Fiji's Number 1 Dive Region
Top 10 Best Dive Sites in the World, Editor in Chiefs Pick
Top 10 Dive Sites in the World, Destinations Editors Pick