The Maldives is well known as the destination of love, a place for honeymooners and also known as a year-round destination for scuba diving. The Maldives, Paradise on Earth, is a title gained by its spectacular underwater world, a world of its own.
Euro-Divers started diving activities in the Maldives in 1972 and has built its reputation in the industry for setting high standards of scuba diving safety, professionalism and customer focus, providing fun, memorable scuba diving, and watersports experiences. Diving with friends is something we take to heart.
Countless people try diving for the first time during a holiday in the Maldives and declare love at the first dive. The crystal-clear, calm and warm waters surrounding the luxury resort islands are home to coral reefs and incredible marine life – from clouds of tiny glassfish to the biggest fish in the sea, the whaleshark; from graceful manta rays to turtles and sharks. Everything is just there to be discovered by divers.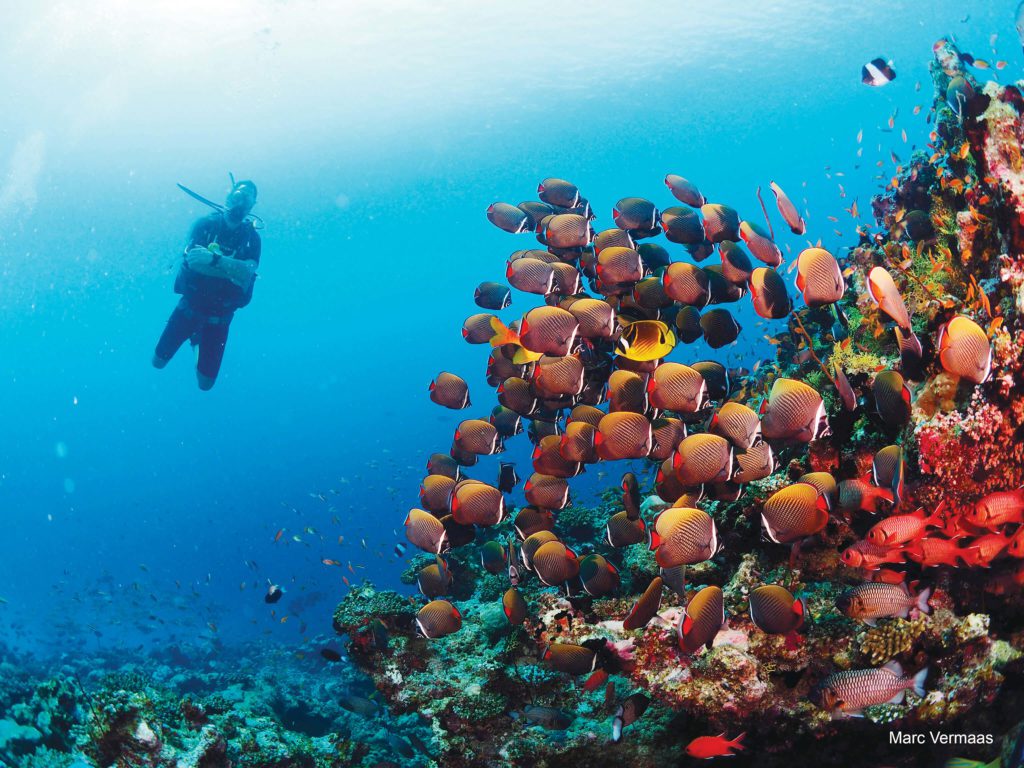 Divers with non-diving partners or family are often in a dilemma when it comes to holidays. Euro-Divers Maldives offers the perfect solution. Our fully-equipped PADI five-star dive centres offer a full range of diving courses and are located in some of the best scuba diving resorts in the Maldives, as well as watersports centres at selected resorts. You can dive without worrying that your partner or family will have nothing to do. It's a guilt-free holiday! While you come face-to-face with turtles, sharks, and mantas, they will be spoilt for a choice of activities. Should the stories of whaleshark encounters and beautiful reefs full of marine life all become a little too enticing, there will always be the opportunity for a trydive.
No matter what your ideal holiday looks like, Euro-Divers Maldives has it covered with a range of different resorts. So enjoy your holiday in the Maldives above and below the surface with Euro-Divers.
FUN FOR EVERYONE!
A great variety of programmes and courses to get you started diving or advance your diving skills. For certified divers, there are various dive trips to discover some of the best reefs. Non-divers can join snorkel tours to swim with the sea turtles in the wild, manta rays or whaleshark.
Find more inspiration for your dive trips this year in the Ultimate Divers Guide. Register on the website to read your free copy.