The Red Sea in Egypt offers scuba divers a vast variety of corals and tropical fishes in many colours and shapes as well as a great variety of wreck dives. Egypt is the scuba diving 'El Dorado' for every European diver and offers all year round perfect diving conditions and guaranteed sunshine.
The Red Sea provides the perfect diving holiday with a great variety of hotels only 4-5 hours away from Europe, an ideal place to go for a quick diving holiday or for divers who want to flee the cold winter in Europe.
In Egypt, you can find different locations with different kinds of diving possibilities. In the north (Grand Hotel Hurghada) we dive most of the time from daily diving boats departing directly from our centre-owned jetty. In the south (Utopia Beach Club El Quseir) we dive in beautiful house reef bays. By bus and by boat we can explore more bays and reefs around our hotel on daily excursions.
Egypt is also famous for diving spots further away from shore which are only accessible by safari boats. For these trips, we have a special offer every year in our programme. For more information, you can send an email or talk to us at one of our dive centres.
DAILY DIVING
Every day in the morning we start directly from our own jetty or direct from shore to the best dive spots in both areas. Our professional scuba teams ensure safe and enjoyable diving, and our international team of diving instructors can teach lessons and courses in German, English, French, Spanish, Dutch and Arabic.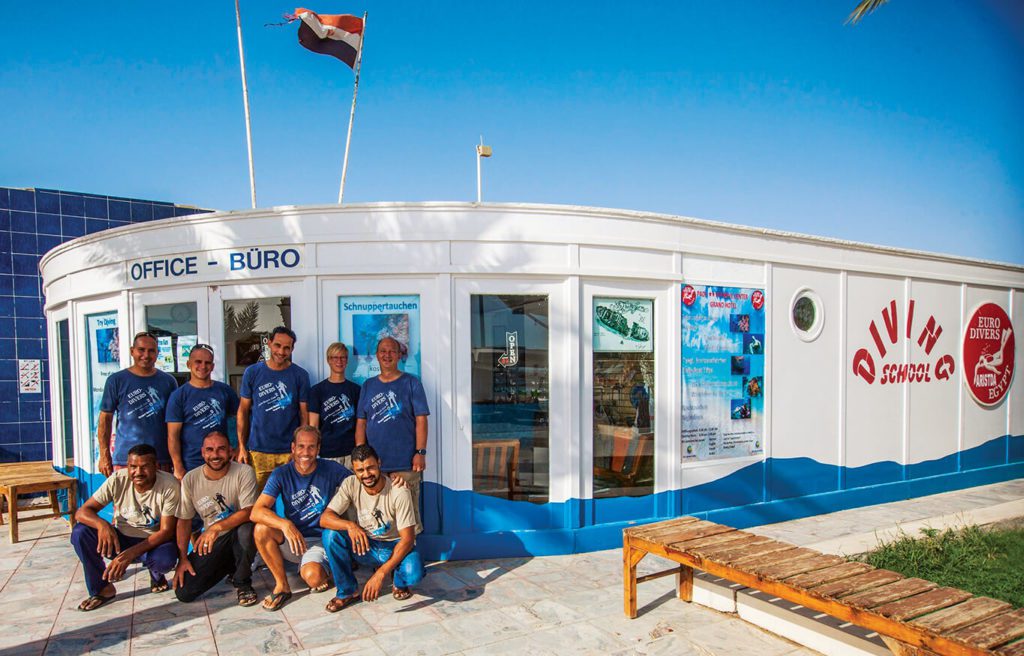 Find more inspiration for your dive trips this year in the Ultimate Divers Guide. Register on the website to read your free copy.