Underwater photographer and shark expert Donovan Lewis will be discussing shark behaviour – and how shark photography can dispel some of the myths about these creatures – at the GO Diving Show next weekend.
He will be taking to the Inspiration / Photo Stage on Saturday 4 March from 11.30am-12.15pm to discuss how sharks are creatures shrouded in mystery and misunderstanding, forever given an image of a dangerous animal, but the truth is far from the stories and legends of old. Sharks are easily our most charismatic and awe-inspiring animals and photography subjects; the image of a shark is always sure to trigger an overwhelming response from both divers and the public alike.
During Donovan's talk, he we will discuss the importance that shark photography can have on our understanding of them, as well as the positive impacts it can have on their conservation. He will also be discussing how having a better understanding of a shark's behaviour can help in getting stronger imagery.
Donovan explains: "I don't know what it was about sharks that first caught my imagination but all I knew is that I was completely awe-struck by them. I grew up studying and learning about the marine world, which eventually led for me to study Marine Vertebrate Zoology at Bangor University, where I, of course, focused on sharks.
"Since graduating however, I had my passion for photography ignited, with me now pursuing a career in wildlife camera work and a focus on underwater photography and videography. Since before my degree I knew how much trouble sharks are now facing and realised the benefits that photographing them can make to help protect them, and to help change the misconceptions that people have around them.
"Combining a background of both marine science and photography is a mixture that can help me collect more powerful imagery that can help make change and has little effect on the animals themselves."
Inspiration / Photo Stage speakers
Saturday 4 March
10.30am-11.15am – PHOTO Byron Conroy – Underwater photography in Iceland – it's not just Silfra!
11.30am-12.15pm – PHOTO Donovan Lewis – Shark behaviour, and the challenges of photographing sharks
12.30pm-1.15pm – PHOTO Stuart Philpott – Underwater photography in the Maldives
1.30pm-2.15pm – INSPIRATION Tiffany Geer – Grenada, wreck-diving capital of the Caribbean
2.30pm-3.15pm – PHOTO Lawson Wood – Starting out – and when should I edit?
3.30pm-4.15pm – INSPIRATION Nick Lyon – The Hannah Brookes Lecture – Celebrating the fun in diving
Sunday 5 March
10.30am-11.15am – INSPIRATION Paul Toomer – What to look for in a dive centre
11.30am-12.15pm – PHOTO Anne and Phil Medcalf – The Peaks and Pitfalls of Learning Underwater Photography
12.30pm-1.15pm – INSPIRATION Jake Davies – Sharks off the Welsh coast
1.30pm-2.15pm – PHOTO Stuart Philpott – Shooting wrecks in Cyprus
2.30pm-3.15pm – INSPIRATION Grace Westgarth and Rada Pandeva – World Ocean Day
GO Diving Show – tickets now available!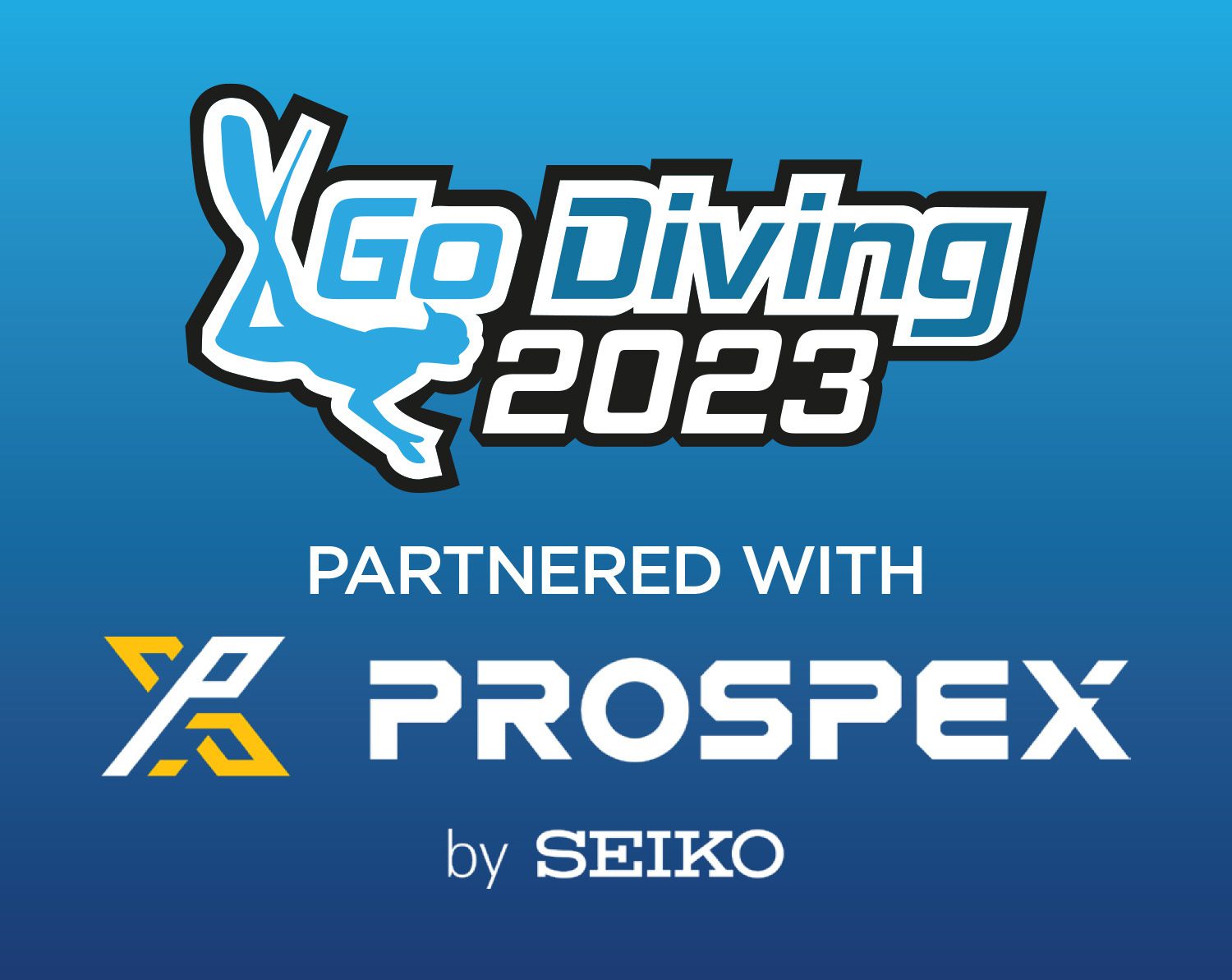 Tickets are now available for the GO Diving Show, partnered with Seiko Prospex, which is on 4-5 March 2023 and is once again taking place at the NAEC Stoneleigh, on Stoneleigh Park, slap-bang in the middle of England. Tickets are £15 per person, and group discounts are available, so rustle up your dive club or dive centre members and plan a great day out to kickstart the UK season. Remember, complimentary parking is included in your ticket price!