Thinking about scuba diving as a career, read on for a rundown on what is on offer.
While most people think "dive instructor" when talking about scuba diving as a career, there are numerous jobs that the underwater enthusiast can peruse. Here we have some of the most common, plus a few from left field.
Recreational Dive Instructor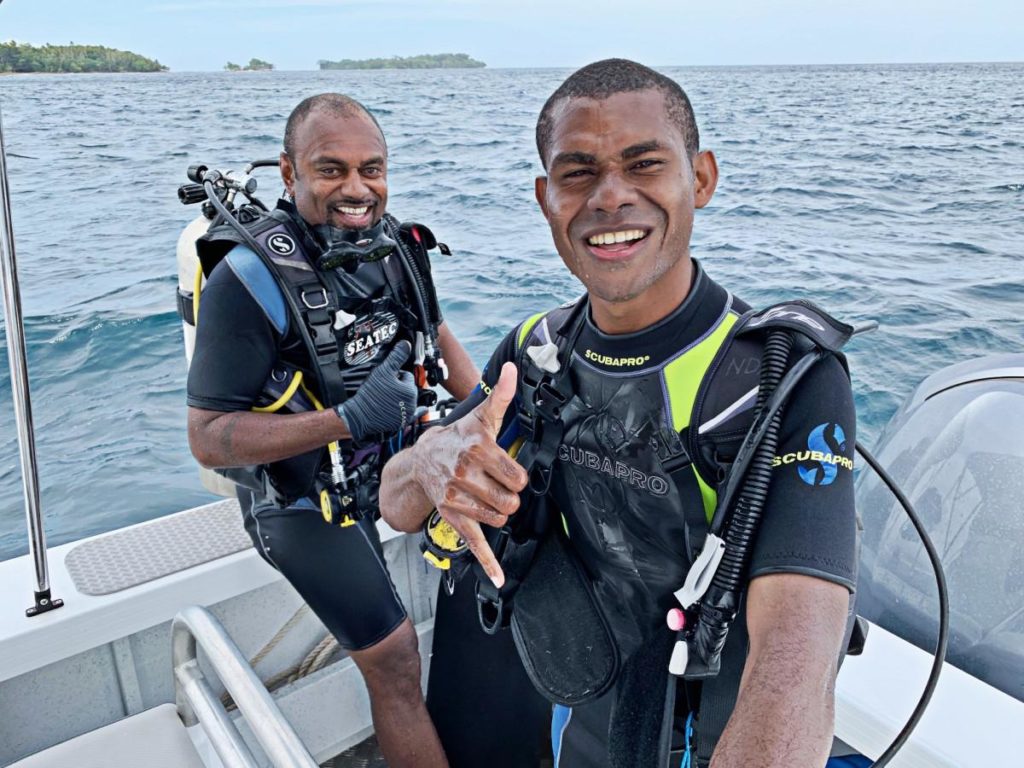 The job title of Scuba Diving instructor usually conjures up images of diving at sun-drenched tropical locations and enjoying a nomadic lifestyle travelling around the globe. While this most certainly can be the case, there are both pros and cons to this lifestyle. On the plus side, you get to do your hobby as a job, you potentially get to dive at various locations around the world, and you get to teach others about your passion and see the joy that it brings them. On the negative side, the pay is usually pretty poor, and the training can be quite expensive.
Opportunities for employment in this sector can come from dive shops, dive resorts, liveaboards, cruise ships and superyachts. The latter three usually come with better wages, mainly if you can get a job as a dive instructor or divemaster on a superyacht. Most positions also come with additional responsibilities and depending on where you dive you might be expected to clean the shop, fill tanks, carry out maintenance, load and unload the boat to name a few additional duties.
Dive Centre or Dive Resort Manager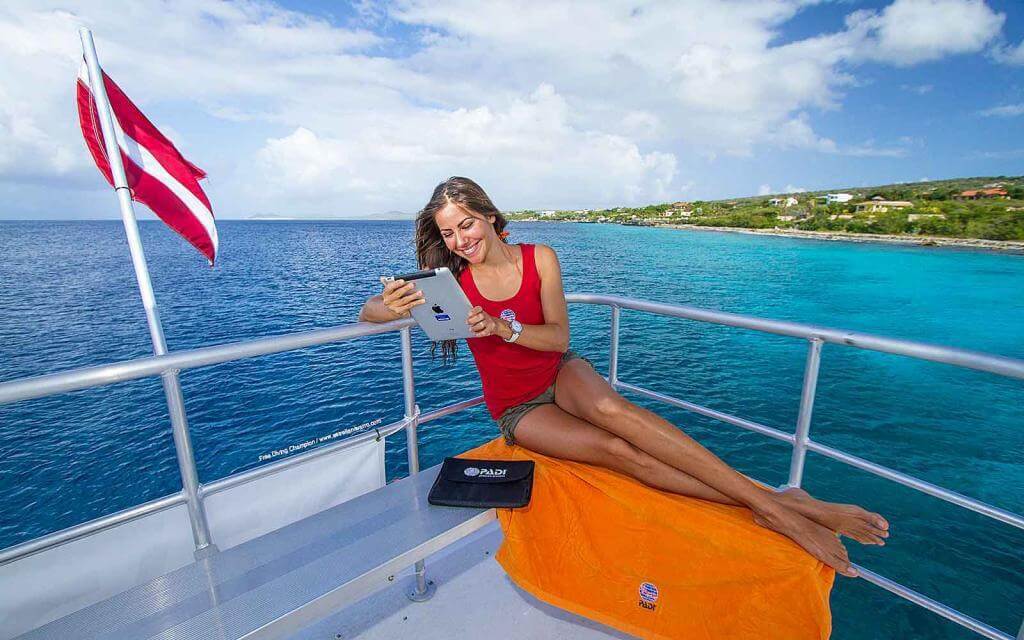 After working as a dive instructor for a while, some divers will gravitate towards a position of greater responsibility in perhaps a more challenging role. Running a dive resort or dive shop will test your leadership abilities and put your organisational, problem solving, and customer service skills to the test, while making sure the dive centre or resort, you're in charge of runs smoothly. Management duties can include overseeing training on dive courses and organising scuba trips, as well as handling guest relations, accounting, and a team of staff. Dive resort Manager position will usually give you a higher salary but comes with more stress and less diving.
Photographer/Filmmaker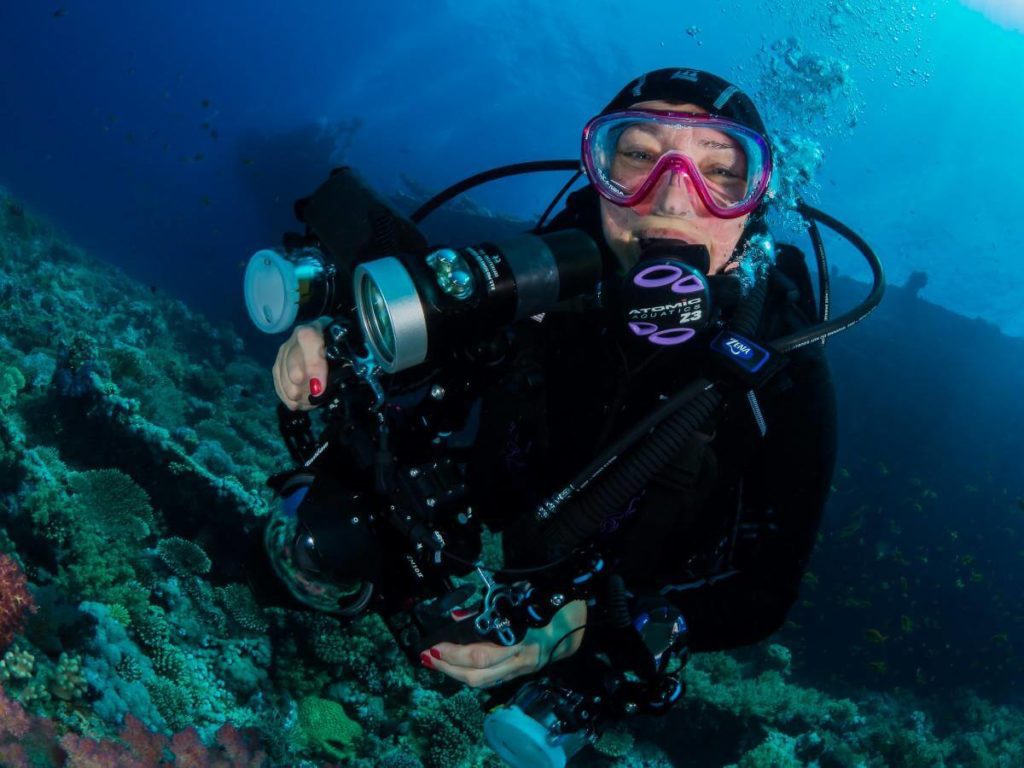 For those with a passion for the captured image and an artistic flair, then underwater photography or videography can be a rewarding career choice. There are a variety of different jobs in this sector including working for a dive centre or resort taking pictures of there guests, taking photos for swim schools and local swimming pools, working as a freelance photographer for a magazine or fashion photographer.
It is worth bearing in mind that very few people ho enter into this competitive field end up making documentaries with Sir David Attenborough or working as a National Geographic photographer. It is notoriously difficult to make enough money for this to be a full-time job. Entering competitions can be one way to get noticed while learning how to write an article to complement your pictures is a must for working with magazines.
It is also worth learning post-production skills as editing images and film is often as time-consuming as getting them.
Underwater Stunt Person
Professional divers in the entertainment industry can be involved in underwater stunts for the film, television or music video industries other options are coordinating water stunts, and making sure everyone is safe on set. As with most of what are considered the more glamorous diving jobs breaking into this field can be tricky due to its competitive nature.
Commercial Diving Jobs
Commercial diving covers a wide range of jobs from wielding to boat cleaning. Usually the best paid of the diving jobs, commercial diving is also the one with the most risks. The bigger the risks, the higher the pay. To enter into this field, a diver must undergo considerable training which is not cheap.
One training school tells its candidates "Commercial Diving is conducted in the harshest environment on this planet. The sea is cold, dark and unforgiving." Commercial diver training programs typically range from 16 weeks to two years in length. The commercial diving field isn't one that is limited by location, but often you would work for 4-8 weeks in the field and have anywhere from 10 days – 4 weeks off to decompress and relax.
Commercial divers might work in inland locations such as lakes, reservoirs and shipping ports or take on more demanding and financially rewarding roles on offshore oilrigs. If spending a significant amount of time, decompressing does not appeal; then there are also numerous nondiving job in commercial diving can also be attractive. Such might include careers as diving medical technicians, hardware technicians, electronics technicians, ROV (remotely operated vehicle) technicians and operators.
Public Service and Military Divers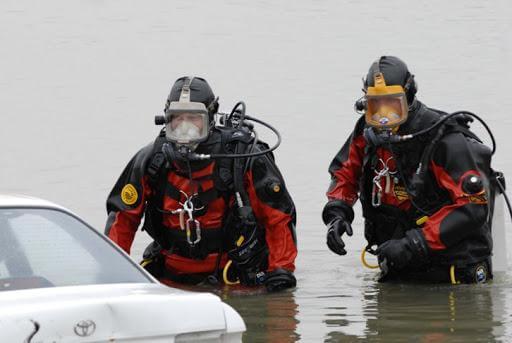 This one will certainly not appeal to everyone, police or fire department divers are rarely called upon to enjoy the delights of a coral reef or swim with exotic marine life. Duties are much more likely to be diving into bodies of water to rescue or recover people or evidence in accidents and on crime scenes. Often these divers are faced with dangerous diving conditions with little to no visibility. Public safety diving requires very intense training, and you should be prepared to see things that are not only frightening but also very heartbreaking.
The military also uses divers. The most obvious application is in the special forces. Still, these require intense training and a wiliness to face danger regularly, definitely not a job for the faint of heart. Other jobs for military divers include ship maintenance.
Golf Ball Diver
Another of the less palatable jobs in the diving world is a golf ball diver. This can actually be a lucrative business. An agreement with a golf club to collect lost golf balls from water traps can be financially rewarding, but it does entail diving in murky, contaminated waters that are often filled with hazards like logs, broken glass, shopping trollies to name a few. Not to mention the potential to run into a dangerous animal like a crocodile or snake. A diver will collect somewhere around 3,000 balls on an average day and will get back half of the original cost of those balls. The gold ball diver salary depends on golf club itself and the region so make sure you do some ground work first.
Marine Archaeologist
This could be a career course if the thought of being Indian Jones in a wetsuit appeals to you. This job is another that requires considerable training and can entail searching for treasure, locating shipwrecks and collecting artifacts. Marine archaeologists are also the people called when someone wants to build something in the ocean that might disrupt the ocean floor. They check the site to make sure the area is okay to build in and that there are no other wrecks that will be affected.
Science and Medicine
Yet another option when considering diving as a career is that of a scientific or research diver. A considerable number of opportunities exist in a wide-ranging variety of disciplines. Such opportunities include everything from conducting scientific field surveys to working in water parks and aquariums, where divers are used to collect marine life specimens, perform a variety of underwater maintenance tasks.
Even NASA uses divers to help astronauts practice space missions in the simulated zero-gravity environment of an Earth-based underwater training facility. Still other dive-oriented individuals have found opportunities in diving medicine and underwater hyperbaric medicine
Such scientific diving jobs in this field are often associated with colleges, universities, institutions and foundations, as well as government or government-sponsored agencies.
Photo Credit: Facebook, PADI