Thieves have made off with barrels of limited-edition beer that had been left to mature in a shipwreck off the coast of Argentina.
The owners of three breweries in Mar del Plata – Heller, La Paloma and Baum – had partnered with the local Thalassa Diving School for the experiment, which saw more than 700 litres of artisanal beer stored in barrels that were attached to the wreck of the Kronomether, a Soviet-era ship lying three miles off the coast some 20m beneath the surface.
It took more than 12 months to obtain all of the necessary permits, and then due to COVID-19, it wasn't until November last year that the seven barrels were finally lowered into the ocean.
The plan for the sunken brew was for it to be blended with another beer, giving the beer makers some 2,000 bottles of dark ale that would be sold under the name Kronomether – with the proceeds going to local natural history museum Lorenzo Scaglia.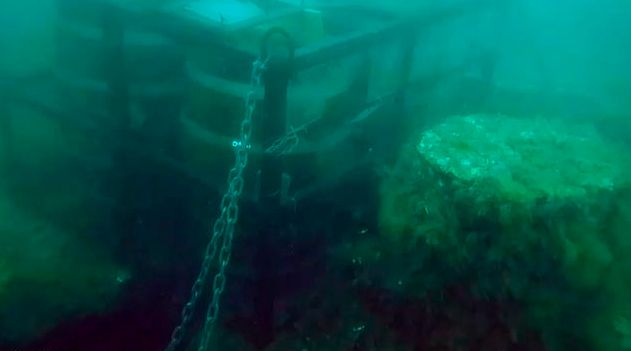 Thalassa Diving School's Carlos Brelles had done a check dive on the barrels on 19 January and all was well. He returned on Tuesday 23 February – a day before the beer barrels were due to be raised – and found they had all gone.
He said: "I started crying. Three or four people without morals destroyed the work of so many people who put in so much effort."
Juan Pablo Vincent, from Baum Brewery, explained that since the purpose of the beer was to be mixed with another beer, the contents of the barrels would be useless to people without the necessary beer-making skills, and said: "If they stole it for their own consumption, they are going to have to throw it away – it was a lukewarm, gasless liquor that would be very difficult to drink."
Brelles believes it was 'malice for malice's sake' and that the offenders 'broke everything so the barrels would drift away'. "He said: "We can't let them win – we have to do it again."
Photo credit: Kronomether Project