Duttons Divers/Vivian Dive Centre held an open weekend at the quarry in Llanberis, North Wales, over the Easter holidays. Clare Dutton gives her feedback on how it all went.
It's moments like this that make all the hard work worthwhile. This weekend we had 120 divers turn up and jump into the water at our amazing quarry, Vivian, for our first-ever open weekend. Another 12 headed out with our dive guides to explore the North Wales coastline and promote our new shore-dive trips. Back at the centre there was still more going on, as we had our new eight-metre RIB on show to promote our Wrecks of Wales, Seals and Basking Shark tours ready for this dive season, as well as loads of dive experiences to try out, including dive propulsion vehicles, tech, night and Discover Scuba dives!
The weekend was a massive success! As I have said many times before, my main aspiration for Duttons Divers and Vivian is to bring divers from all over to see the amazing dive sites that Wales has to offer. This weekend gave us the opportunity to do just that, bringing people from as far as London in the UK and even further worldwide, from Lanzarote.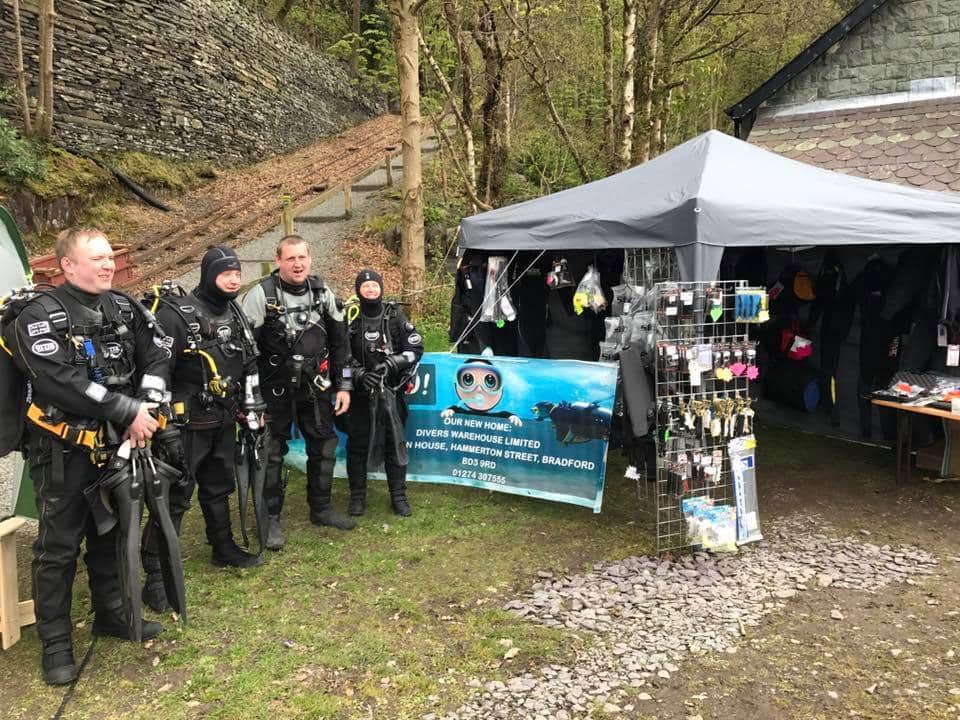 Here are some of the reviews:
Erin from Chester says, "Excellent dive site and such a beautiful place with friendly and knowledgeable staff. Would highly recommend!"
Dave from Oxford says, "Vivian is a lovely dive site and the whole team at Duttons Divers are all friendly and genuinely enthusiastic about diving. Recommended to anyone in North Wales looking for an inland site or brilliant coastal diving and worth a visit if you are from anywhere else in the UK!"
Pia, from Lanzarote says, "The open weekend at the Vivian Dive Centre was really, really good! I enjoyed the dives and the team was super friendly and helpful! I will definitely come back!"
Many thanks to all of the retailers that attended and made this such a fantastic event. Thanks to PADI, Divers Warehouse, Scuba Travel, SeaCam, Ruth Mort from The Great Northern Dive Show, and the Marine Conservation Society. Most of all I want to thank every one of the divers that came and showed their support this weekend. We had divers travel seven hours by car and four hours by plane just to come to the event, and we really do look forward to having you back again soon.
The weekend was absolutely fantastic, and I am looking forward to our new adventures, making Vivian dive quarry bigger and better, with our shore and boat trips for all of you divers to come and explore.