Dive Rarotonga are delighted to have been awarded the rating of PADI 5 Star Instructor Development Centre.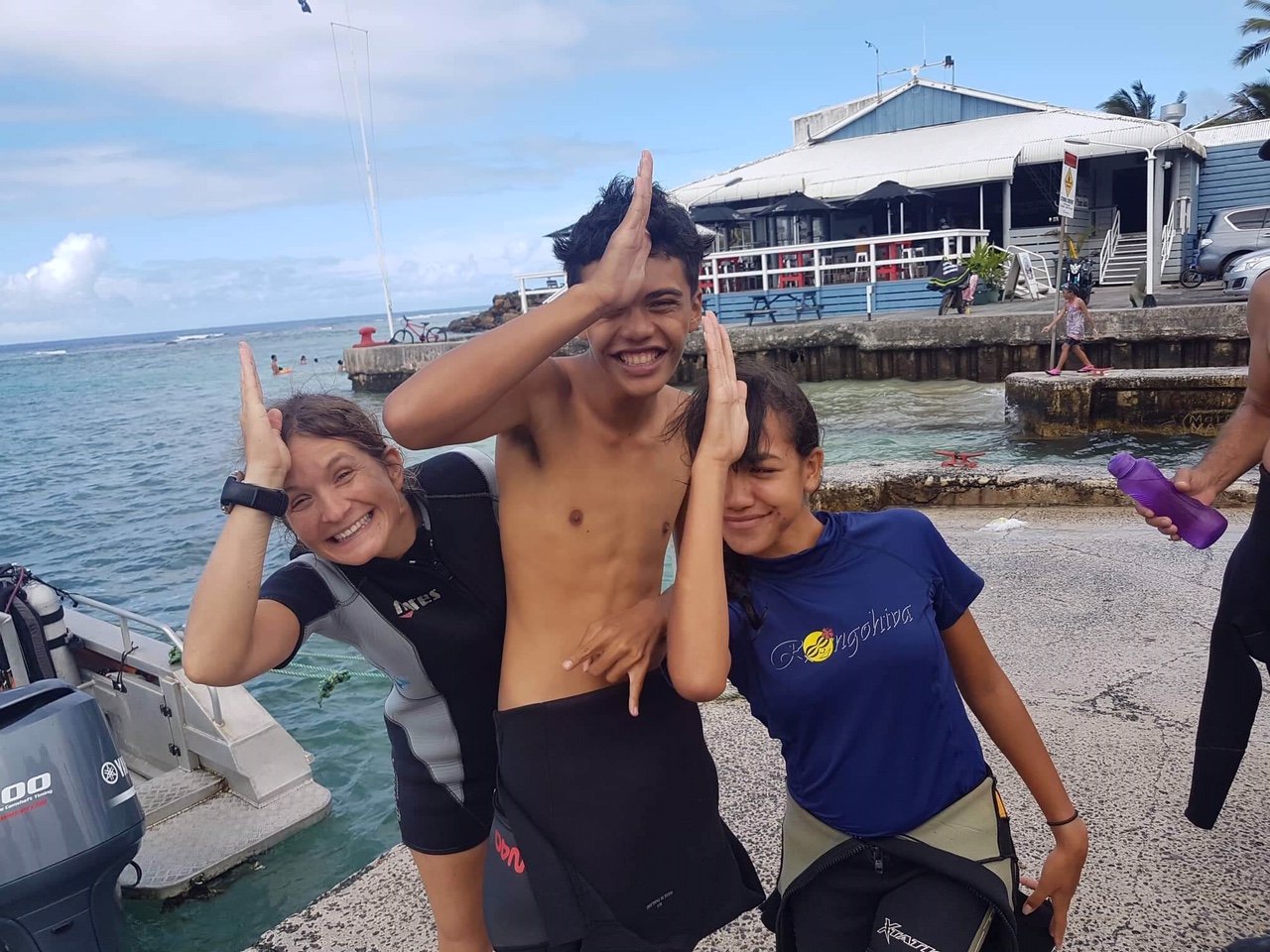 We can now provide the complete range of PADI training to Instructor levels with two notable PADI Platinum Course Directors happy to support us initially, we're aiming to be self-sufficient in that area in the not too distant future too!
Besides working towards developing our own status at Dive Rarotonga, we've been working very closely with a local NGO for around 12 months and continue to be able to do so in Rarotonga as we're thankfully still Covid-19 free. Does anyone remember that feeling when you first qualified as a Diver? Easily as awesome as getting the 5*IDC badge!
Korero O Te Orau, or 'KOTO' have been working to promote cultural, ethical, traditional and environmental values to local indigenous Students here in Rarotonga and the other Cook Island communities for several years. The Chairman is a highly respected Doctor of Marine Biology, Dr. Teina Rongo.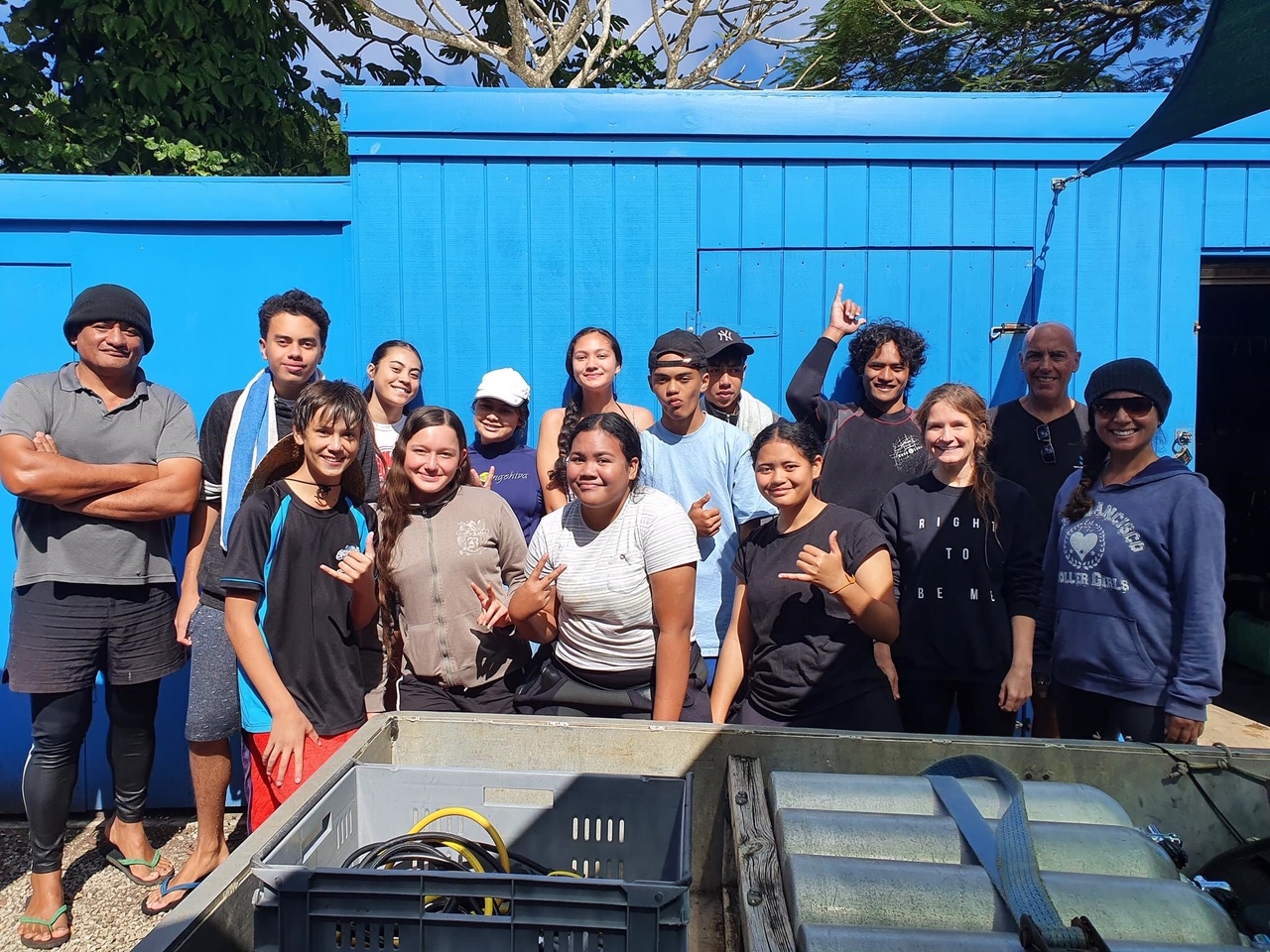 KOTO initially contacted us to enquire about training opportunities in Diving and Skin Diving and we made the decision here to support a fantastic opportunity for the local community to undertake formal training in a sport usually perceived as purely a tourist activity. So the relationship began.
We approached PADI to see what support was available from them and their little broadcast Scholarship Program, and with the fantastic levels of help and support we're familiar with from the AP region, things started to happen!
KOTO sponsored the Students and both PADI and Dive Rarotonga supported their training financially.
We produced videos of each of the candidates prior to diving to get a feel for their motivation and interest in the aquatic world and forwarded these to PADI, We then went through the same process after certification to measure the impact diving had made on them, it was predictably significant!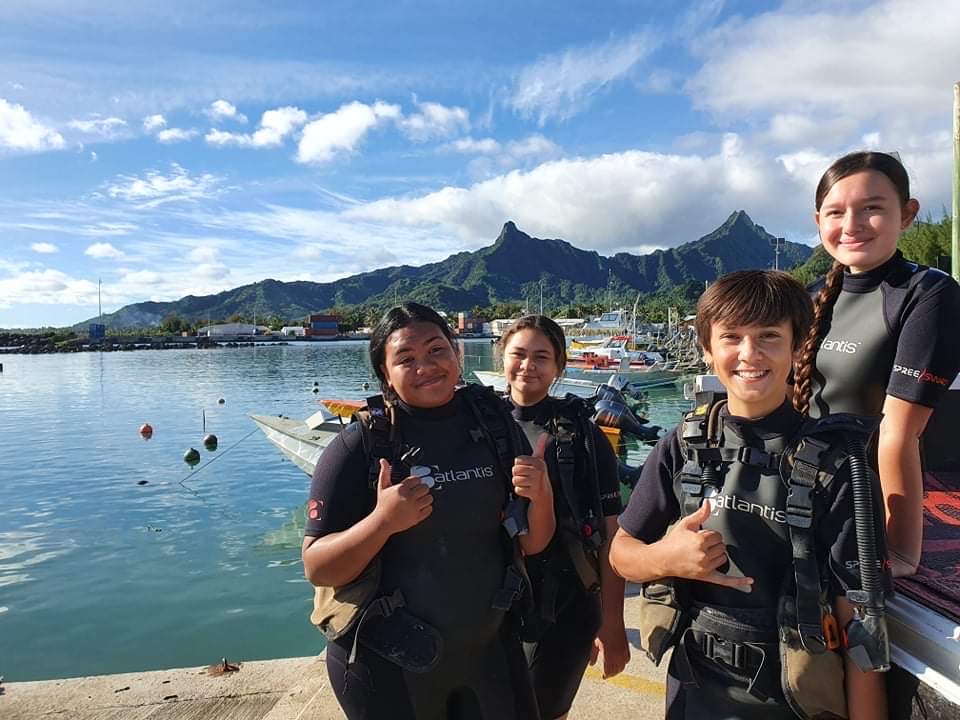 There is a healthy 'pot' globally from PADI to promote such exercises across the regions, you only have to ask and actually justify your request with your regional office. There are requirements, but you'd expect that with financial support from any organisation regardless of the activity. There's an awful lot of agency 'bashing' at the moment as everyone is impacted financially by the effects of Covid, but PADI quietly continue to provide this facility globally for local indigenous Students. We're free of the virus, but we've also been tourist free since March, so the impacts are felt here too.
The initial group of eight Divers in teams of four and ten Skin Divers all qualified in January this year, with a second group of seven Divers in two groups qualifying in July supported entirely by KOTO and Dive Rarotonga.
From these two groups, we have produced a progression plan and distributed it to parents and Students alike, with the first group of PADI Advanced Open Water Students starting their Courses on Wednesday this week. We limit our in-water Course sizes to a maximum of four Students, which while we're not profiting from the exercise and as many Students as Standards permit would cut costs, it would diminish the Course value. We made this stance within our Business plan of quality over quantity.
Whilst we're not enjoying the financial gains of 2019, we're enjoying being facilitators for our local community to enjoy Scuba, earn globally recognised certifications and do so safely with us.
Once we have a degree of normality back here with the associated tourism income, we'll still provide these Courses to the local Students for as long as they want them, it's investing in everyone's future.
A second wave of Advanced Students will join us over the coming weeks, with the goal at the moment of achieving Rescue Diver rating. Once eighteen, the professional world will open up to them, either here with us or wherever they are at that time for their education.
Having had such a high level of support from PADI in January, we've taken the responsibility for funding ourselves since then, as while it's a decent size pot, we're not greedy. Perhaps our 2021 Open Water intake from KOTO will go that way.
In a tourist location, Diver retention and Course progression normally just doesn't happen. We have a handful of largely expatriate divers here who have done so and we have great relationships with all of them beyond diving too. This program is starting to provide us with our next generation of local and experienced Divers with whom we'll mutually develop, a far better feeling than a decent margin from a stranger.
All the KOTO Students have an underlying interest in the marine environment having been brought up in a tropical paradise surrounded by beautiful reef and deep, deep blue beyond, further strengthened by the mentorship of Teina and team at KOTO. Over time we can provide training to whatever level they require, with four Distinctive Specialities unique to Dive Rarotonga in aspects of Marine Surveying all relevant to the work they do with KOTO.
Both Zoe & I got a great buzz from getting our PADI 5*IDC rating, but I think we both get a better one when each of our KOTO kids earns their certifications!
Photo Credit: Dive Rarotonga
For more read the latest magazine issue of Scuba Diver ANZ