Globally respected shark diver and conservationist Cristina Zenato has become the latest high-profile supporter of Bite-Back Shark and Marine Conservation's Mind Your Language campaign, calling on the media to stop demonising sharks and only accurately report shark stories.
Cristina Zenato now joins Steve Backshall MBE, Hugh Fearnley-Whittingstall and Wendy Benchley (widow of Jaws author, Peter) as ambassadors of the charity's campaign.
Best known for her pioneering work with Caribbean reef sharks in the Bahamas, including the frequent removal of fishing hooks from their mouths, Cristina Zenato has used her social media channels to speak out about how the media's constant portrayal of sharks as 'deadly', 'menacing', 'blood-thirsty beasts' has conditioned the public to fear sharks rather than admire them. Like Bite-Back, Cristina Zenato believes that this learned mind-set stands in the way of important and urgent shark conservation efforts.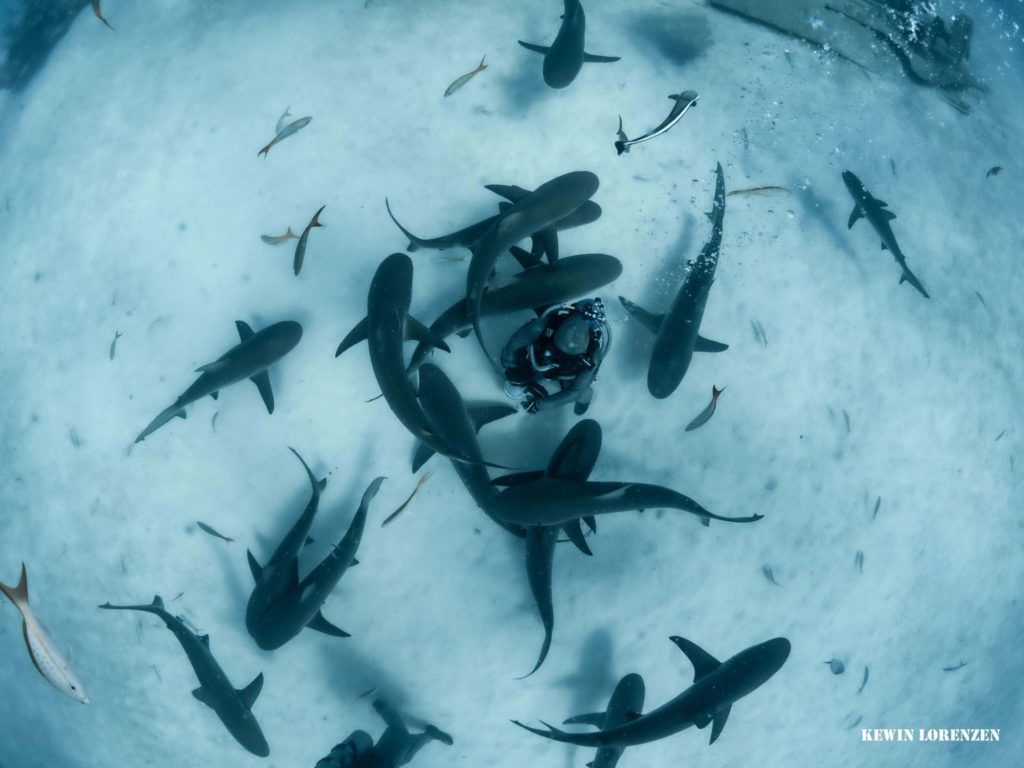 Cristina Zenato said: "For many people their only experience of sharks is in the movies, newspaper headlines and news reports. Words like 'monster', 'killer' and 'man-eater' are clichés and serve only to perpetuate a myth; a myth that needs to be exposed and set right. My daily experience with sharks is so far removed from these sensational headlines that I'm happy to give Bite-Back's campaign my full support."
Since it launched its Media Guidelines for Reporting Shark Encounters in 2019, Bite-Back says it's noticed evidence of a positive shift in the way some media describe sharks, but acknowledge that 'there's still a mountain to climb'.
Together with its ambassadors, Bite-Back uses its Media Guidelines to educate and encourage media outlets to only factually report shark encounters and regularly exposes sensational and 'killer' headlines as harmful 'click bait'.
Graham Buckingham, campaign director at Bite-Back, said: "We can't let the media go on describing sharks as monsters and expect people to love them. That's why we're excited to enrol Cristina to help us challenge the way the media reports shark encounters. Her passion for sharks is infectious and her voice has reach and authority. She's a perfect ambassador for this campaign."
Cristina Zenato's work with sharks in the Bahamas is set to feature in the forthcoming TV series SHARKS with Steve Backshall on the Discovery Channel this autumn.
Find out more about Cristina Zenato and learn how you can support Bite-Back's campaigns