Palawan in the Philippines is a diving hotspot, and its beautiful beaches are normally jam-packed with holidaymakers, but now deserted due to the COVID-19 pandemic, they are being invaded by a different visitor – pink jellyfish.
The pink jellyfish – known as tomato jellyfish (Crambione cf. mastigophore) – have not been seen in the area for a long time, probably due to the sheer amount of people in the vicinity, but they are now coming into the shallows in their thousands. The numbers are also being boosted because the quarantine in place in the Philippines is preventing locals from harvesting the jellyfish.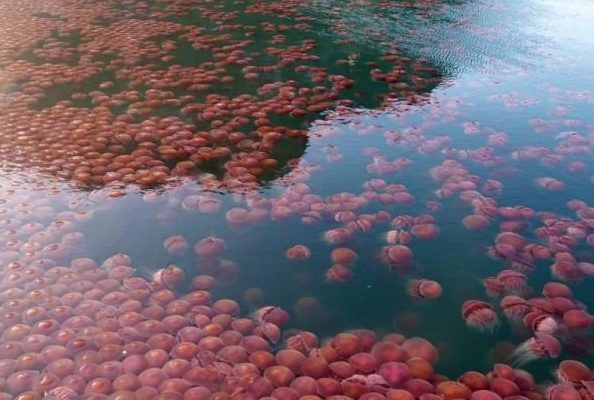 However, while blooms look spectacular, they may become a problem for local fishers and other communities as normal life resumes. Sometimes, fishing nets get clogged by the jellyfish. In 1999, a phenomenal 50 truckloads of jellyfish were removed at a power plant in Manila after causing a power cut.