In light of the unprecedented situation we're all facing with COVID-19, the Nautical Archaeology Society (NAS) is proud to announce that they'll be bringing nautical archaeology indoors!
Join the NAS as they turn self-isolation into self-education, by tuning in to their new free weekly webinar series – CovED Talks.
Every Tuesday lunchtime as of 31 March, the Nautical Archaeology Society will feature a new talk from some of the leading experts in maritime archaeology, discussing the latest research and projects from across the world, beginning on Tuesday 31 March with their very own CEO, Mark Beattie-Edwards.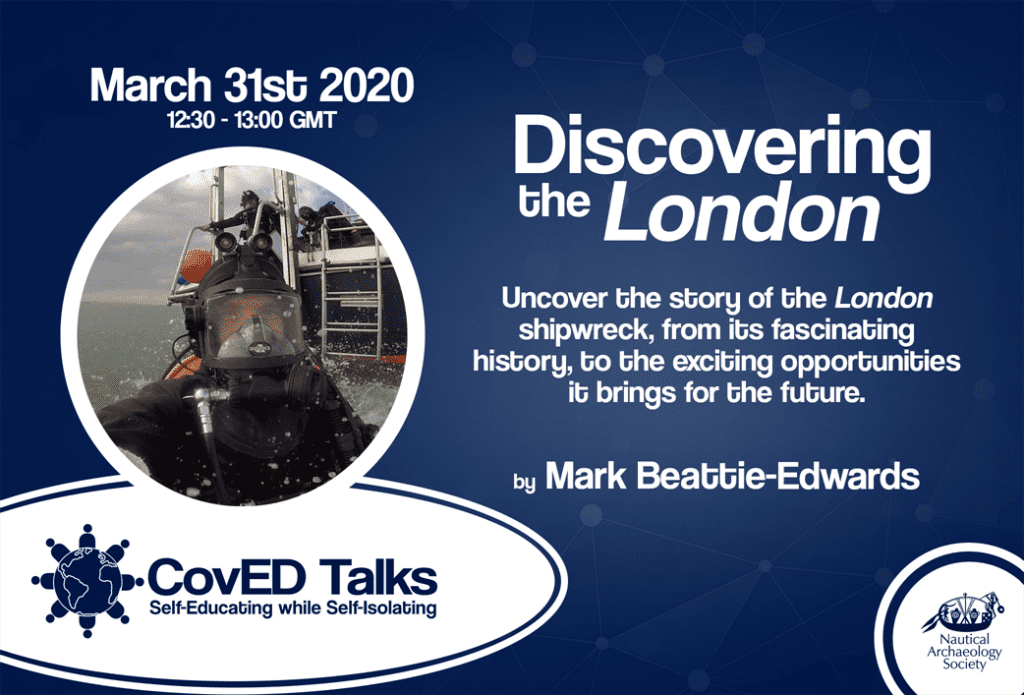 In his talk, Mark will discuss the amazing wreck of the London, which blew up in the Thames Estuary in 1665. Protected in 2010 by Historic England, the site is on the Heritage At Risk Register, due to the constant erosion that is taking place on the site as it lies so close to the commercial shipping channel.
Although two small-scale excavations have taken place, the only work to save material from destruction currently being undertaken is by a small dedicated team of volunteer divers from The London Shipwreck Trust. Mark will talk, not only of work to date, but will also enlighten us about plans for the future to create a facility to house and display the site for the public.
Find out more about how you can get involved in the Nautical Archaeology Society CovED webcast series on their website.