British watch brand Christopher Ward has released the C63 Sealander Elite, which the company describes as an 'EveryWatch', the ultimate go-anywhere, do-anything watch that is right at home on your wrist whatever you're doing, from running, cycling and trekking to diving and adventure sports.
The lightest mechanical watch Christopher Ward has ever made, the C63 Sealander Elite's design is inspired by elite sport – where weight is often of the utmost importance. Made from Grade 2 titanium – and with weight-saving cut-outs around the edge of the dial – it's light to the point where it hardly feels like you're even wearing it, while water resistance (up to 150m) makes it just as useful on your wrist when you take to water.
As well as being lightweight, the C63 Sealander Elite is supremely comfortable too thanks to its hidden crown – an ingenious and precise detail that's never been offered on a Christopher Ward watch before and means you'll never feel the crown digging into the back of your hand no matter how you contort your wrist.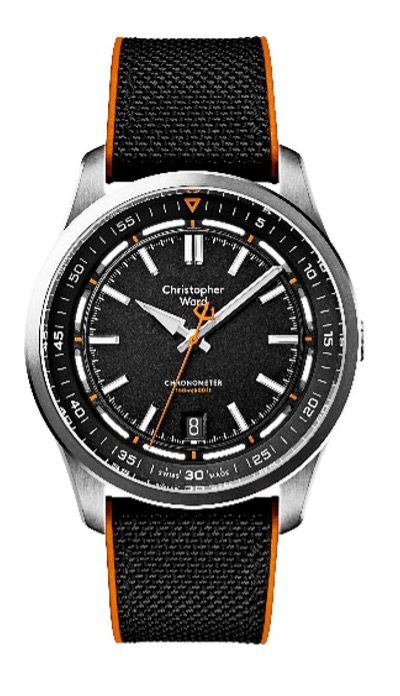 Furthermore, its matt-black dial is sure to make a statement, and at just £1,150 on a hybrid or #tide ocean material® strap (or £1,380 on a bracelet) it offers ultimate value for money – in fact, you'll find few other titanium watches in this price bracket, let alone with this level of finish.
The C63 Sealander Elite is one of three unique watches in the C63 Sealander Collection. Launching alongside the C63 Sealander GMT and the C63 Sealander Auto, this classic sports watch collection offers simple, back-to-basics pieces with a wealth of features and level of detail far beyond their modest price points. Engineered for toughness, designed for sophistication – with a Sealander on your wrist, you're good to go anywhere.