The captain of the Conception dive charter vessel has been charged with 34 counts of seaman's manslaughter over the tragic boat fire last year.
Each charge of seaman's manslaughter carries up to ten years in federal prison.
Yesterday (Tuesday 1 December), a grand jury cited three federal safety violations by 67-year-old Jerry Nehl Boylan – failure to assign a night watch or roving patrol, to conduct sufficient crew training, or to conduct adequate fire drills – and claimed that the captain caused the deaths of those onboard his vessel 'by his misconduct, negligence and inattention to his duties'.
"As a result of the alleged failures of Captain Boylan to follow well-established safety rules, a pleasant holiday dive trip turned into a hellish nightmare as passengers and one crew member found themselves trapped in a fiery bunkroom with no means of escape," said United States Attorney Nick Hanna. "The loss of life that day will forever impact the families of the 34 victims. With this indictment and our commitment to vigorously prosecute the case, we seek a small measure of justice for the victims and their loved ones."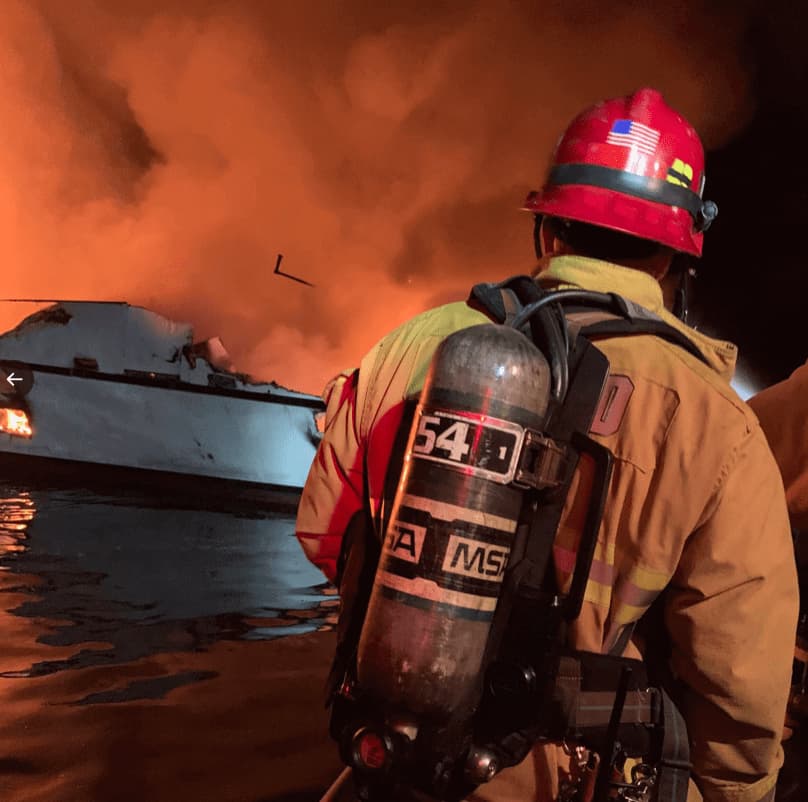 All 33 passengers and a crew member sleeping below deck died in the fierce blaze that took hold of the 75-foot Conception in the early hours of 2 September last year as it was moored up in Platt's Harbor near Santa Cruz Island, off Santa Barbara. Crew members sleeping above decks were able to escape the flames by leaping into the sea.
An investigation by the US National Transportation Safety Board found that the fire started in a middle deck area, where lithium-ion batteries were being charged. However, the report said it was unclear exactly what had caused the fire to ignite.
Speaking about the indictment, Kristi K Johnson, the Assistant Director in Charge of the FBI's Los Angeles Field Office, said: "This tragedy forever altered the lives of so many families and loved ones, and it deeply affected members of the public who watched in horror. We continue to grieve with them.
"The FBI provided extensive investigative and technical resources to the joint investigation, including expert divers and evidence recovery assets. Our hope is that this indictment leads to the prevention of boating accidents and the senseless destruction of lives through proper precautions and training."
Boylan is expected to surrender to authorities at a later date. He has not publicly commented on the charges.
Photo credit: Santa Barbara County Fire Department and Ventura County Fire Department