The first in a three part series focusing on Cairns, the gateway to The Great Barrier Reef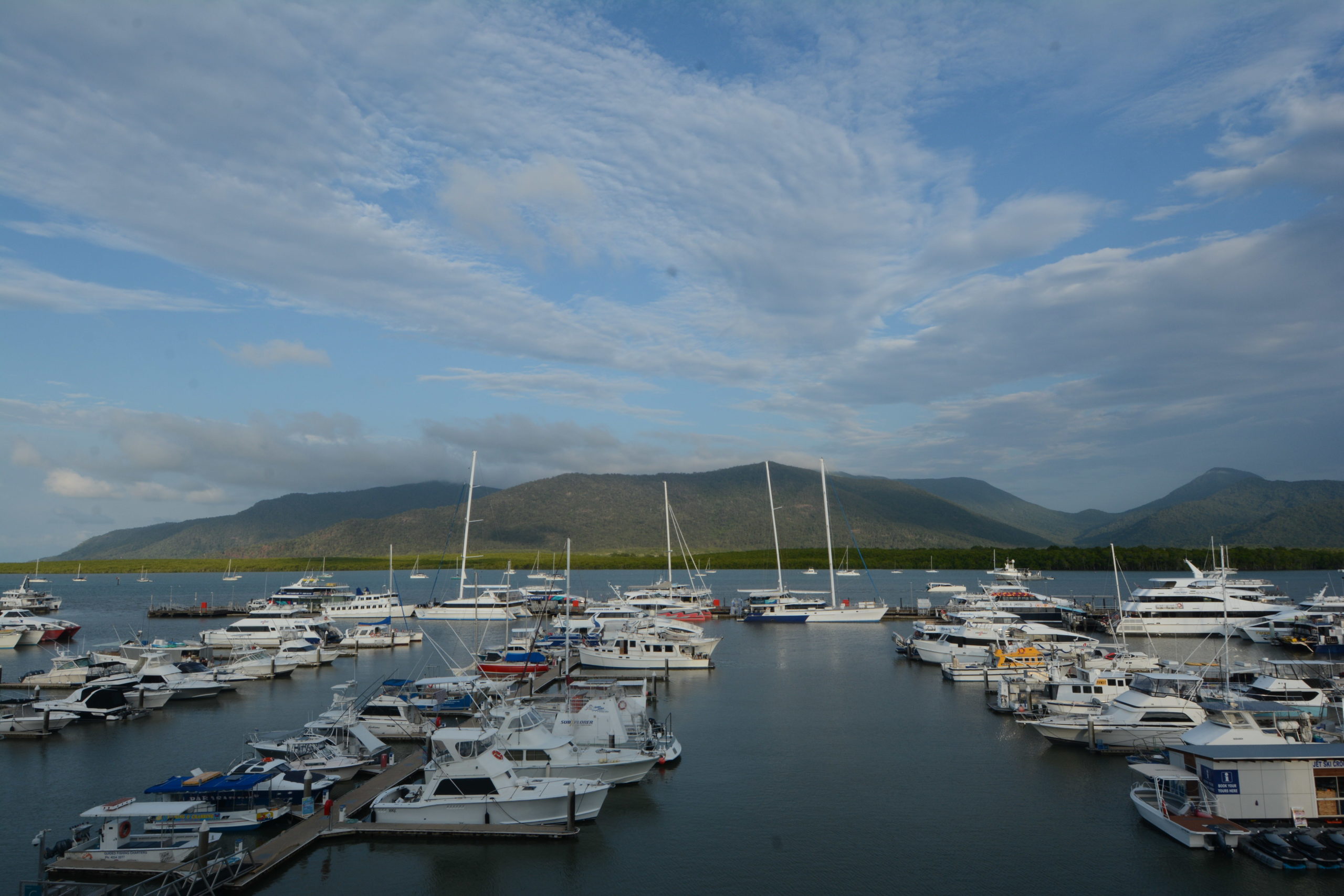 The city of Cairns is Synonymous with the Great Barrier Reef and as such this beautiful tropical destination relies heavily on tourism. So, it is no surprise to hear that this regional city in Northern Queensland has felt the impact of COVID 19 more than most. A recent survey showed that 9 out of 10 business had been adversely affected by the effects of the pandemic and the region expects to take a $1 billion hit this year alone. Once a thriving city, it was reduced to a ghost town in the months after international and state borders closed, decimated by the lack of tourists.
Even before the pandemic, Cairns had to contend with a reputation, rightly or wrongly, as a rowdy mecca for backpackers, as a poor-quality dive factory and for being a little on the expensive side. Plus a considerable amount of negative publicity about coral bleaching on its most prized asset the Great Barrier Reef. When the opportunity arose for me to visit the beleaguered city, I was curious to see how businesses were coping with the ongoing struggle against COVID 19. I was eager to assess for myself if the rumours were correct. Or if its reputation is underserved, and if the demise of the reef has been greatly exaggerated.
On my arrival, I had expected to be greeted by tumbleweed blowing down the streets and shops boarded up, so I was pleasantly surprised to discover that this was not the case. Not all the bars and restaurants were open, but several were, and there was a good buzz to the city.
The plan for my ten-day trip was to spend the first five days experiencing what the area has to offer in terms of land-based activities along with a couple of visits to the reef on day boats. The second half of my trip was going to be spent out in the coral sea and ribbon reefs with Mike Ball Dive Adventures on the legendary Spoilsport, but more on this trip in the next issue of the magazine.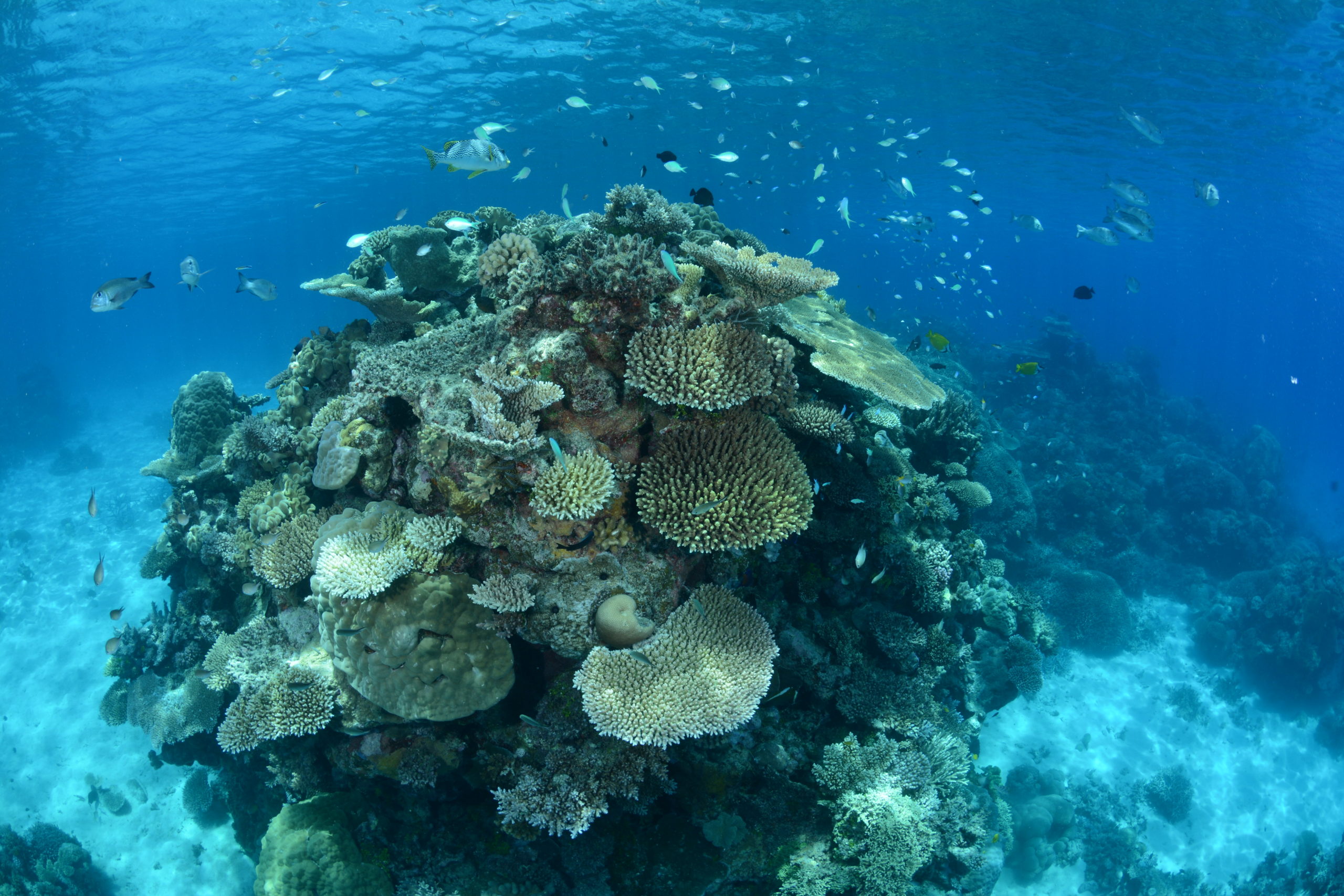 For my initial stint, on dry land, I was based at the Shangri La hotel. A better location I could not have hope for, the hotel overlooks the marina where the boats depart from, and it is conveniently located close to numerous bars and restaurant.
My first outing to the reef was on board the superb Passions of Paradise, and I have to admit that the quality of the day diving surprised me a little bit, I thought the reefs that were in reach of the day boats would not be in a very good condition. Happily, I was wrong, very wrong, as it turns out.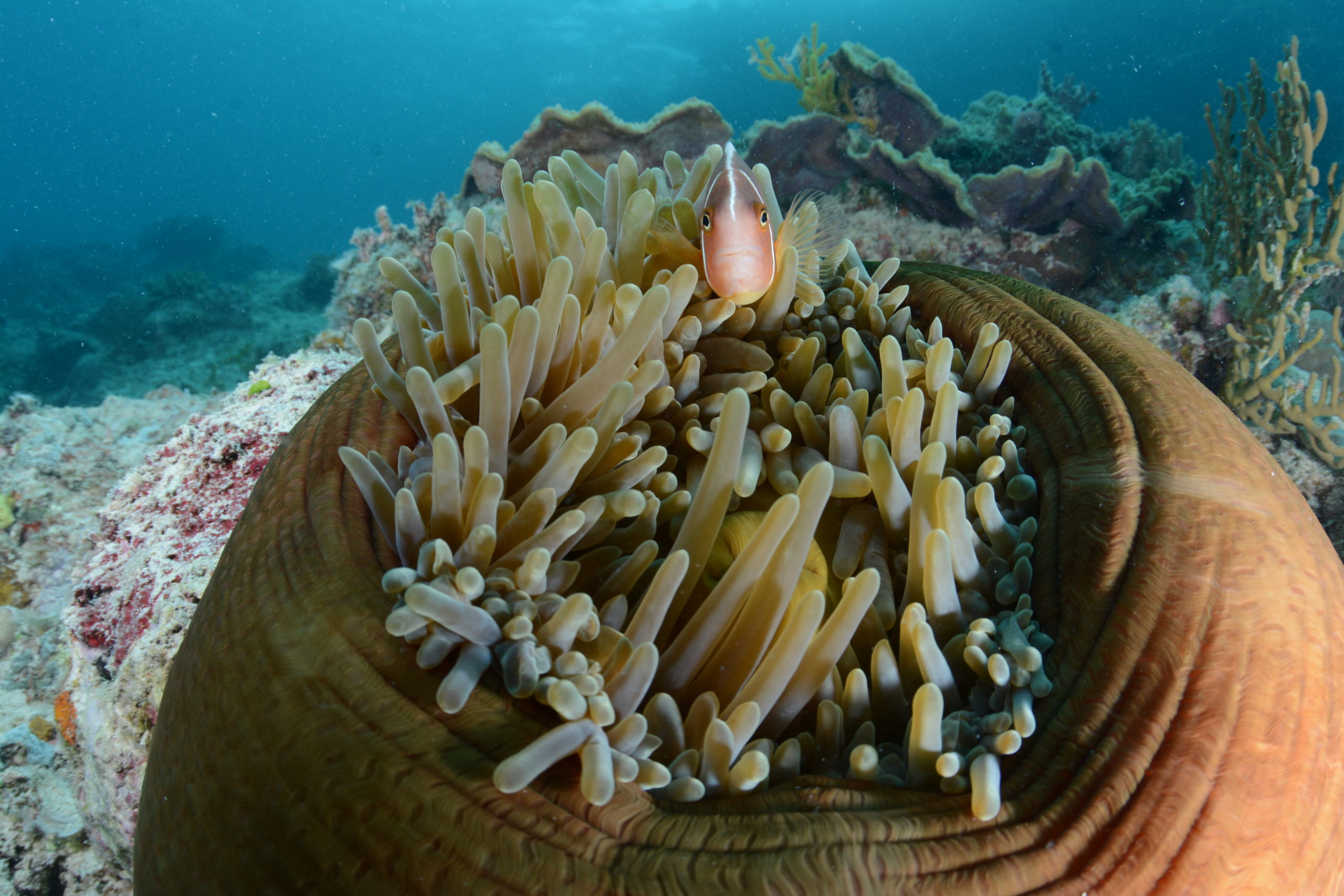 The two-hour motor out to the impressive Milne reef was spent relaxing in the comfortable and spacious surroundings of the upper deck lounge. This large catamaran has been adopted by the locals and is very much a social event on water, with the boat also boasting a well-stocked bar for a very civilised après dive beer on the journey home. There was plenty of space on board, and although due to COVID restriction we were at half capacity it was easy to imagine there would still be ample room if the boat were full.
The first dive site we visited was called Club 10. The visibility was exceptional, and the coral coverage was impressive, to say the least. Massive table-sized Acropora corals played host to colonies and damselfish, impressive thickets of large staghorn corals covered substantial areas of the sandy ocean floor, and the reef exhibited the hustle and bustle of a healthy ecosystem.
But it was the shallows in particular that caught my attention, large bommies proudly displayed layer upon layer of hard coral growth, staghorn corals providing a stark contrast to the smooth looking Porites corals. Considerable table corals provided shelter for oriental sweetlips, big-eyed bream and diminutive damsels. An encounter with two cuttlefish intent on displaying their full range of colours and camouflage techniques rounded off and excellent dive.
The second dive boasted more gin-clear water. Three large coral pinnacles give the dive site its name, The Three Sisters. These impressive monoliths were covered in hard corals, various soft corals of the Alyconiidae family, sponges and a generous sprinkling of large sea fans. A huge school of black and white snapper swirled over one of the sisters joined by barracuda and bluefin trevallies, while dozing white tip reef sharks relaxed on the sandy seabed. The coral-covered summits of these fantastic pinnacles also providing safe anchorage for carpet anemones and their aggressive guardians, the uncompromising clownfish.
For my second day of diving, I was on aboard the luxurious Evolution, looking more like a superyacht than a dive boat. There was plenty of room on the boat and back dive deck, and they even have a VIP area which we were granted the use of, something I could get used to! A helipad that is situated just off Hastings reef offers the opportunity for a spectacular view of the Great Barrier Reef from a more elevated vantage point.
Like the Passions of Paradise, this is a professional, sleek operation with excellent crew and fantastic food. The day was well run with particular emphasis on safety, and we even had enough time for 3 dives without feeling rushed.
With regards to land-based activates there are a surprising amount of options to choose from, 96 in fact including, 4×4 driving tours, bungy jumping, Canyoning, Jet boat rides, Quad Bike Tours, Mountain bike tours and water-skiing to name just a few.
On one of my dry days, I was taken to Kuranda. This charming little town is a 30-minute drive from Cairns and is nestled in the hills of the rainforest. Home to a butterfly sanctuary, a bird sanctuary and with plenty of little cafes to relax in it is an excellent place for a family outing. A short drive away is the Rain Forest station. Here we were treated to a tour through the rainforest and along a river in an old army amphibious vehicle, after which there was a local indigenous dance followed by the opportunity to hone my boomerang throwing skills.
Back in Cairns, I had the surreal experience of visiting an animal park in a vast dome that sits on top of the casino. The star attraction a giant 4-meter crocodile that was rescued after it had made its home close to a residential area. Ziplines and rope bridges zig-zag the glass dome, and for the adrenaline seekers one of the zip lines even takes you directly over the croc enclosure.
My other dry day was spent visiting the stunning beaches that fringe the coastline on the beautiful scenic drive up to Port Douglas, stopping for lunch in the small town of Coral Cove with a palm-fringed beach for a view.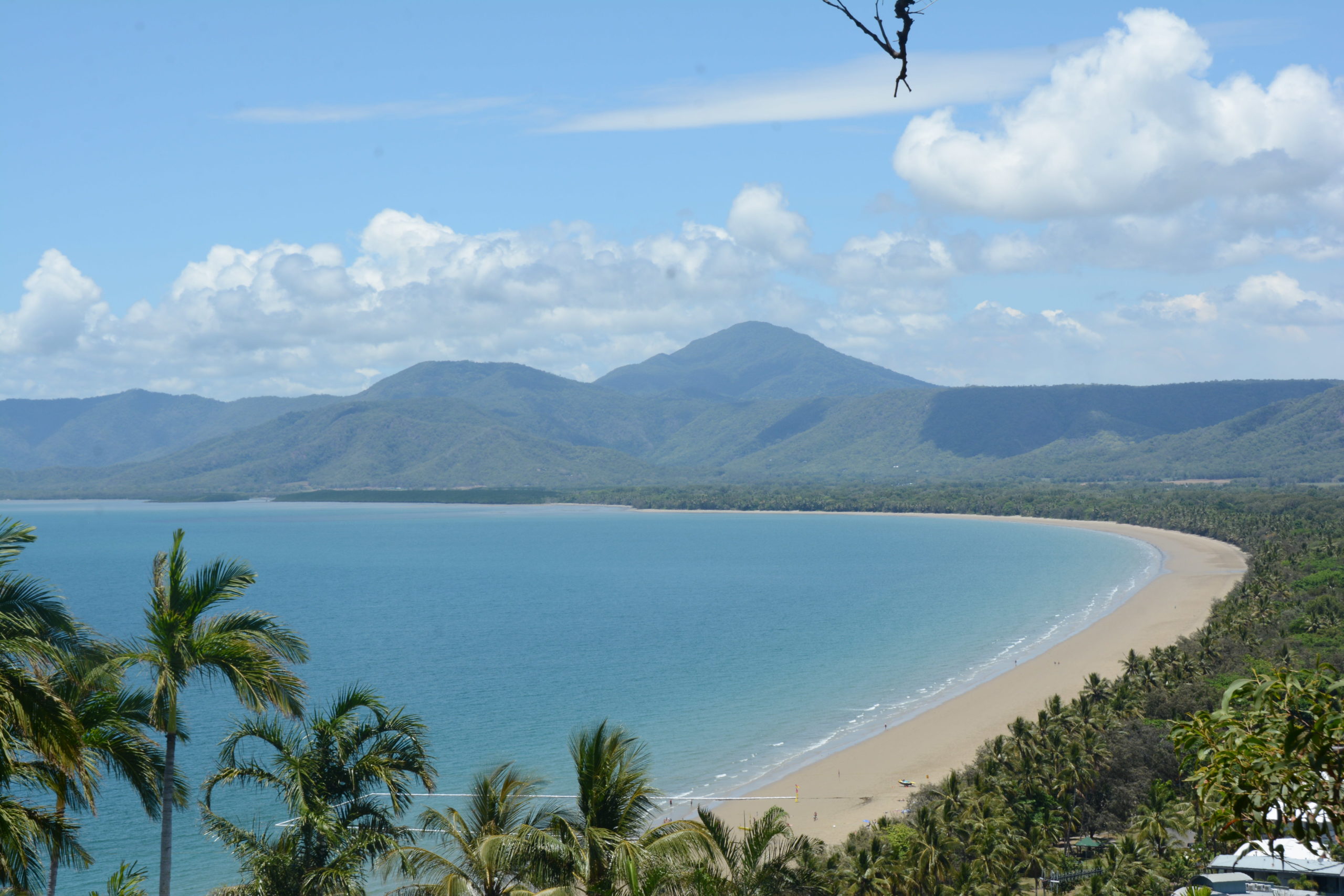 Far from been beaten by the virus, the city of cairns and its resident have adapted and are using this time with reduced tourist numbers wisely to improve the cities infrastructure. New roads are being built, hotels are getting updated, and more family-friendly pedestrianised zones are being created to accommodate newly refurbished restaurants. Cairns is still clearly suffering in the wake of the pandemic, but they are surviving and are determined to come back bigger and better than ever.
The owners of both the Passions of Paradise and Evolution are a great example of how the people in this struggling community have come together in an attempt to get through this difficult time. Along with Ocean Freedom, another locally owned vessel, they have agreed to venture out to the reef on different days, so they are not all competing for the significantly reduced number of tourists who are coming to Cairns.
So to answer my earlier questions, is Cairns simply a backpacker haven, at the moment definitely not but no doubt these nomadic travellers will return to the city when borders reopen, however, even when this eventually happens the city has a vast amount to offer families, couples and groups of all ages, even if they are not all interested in diving.
Is this a dive factory that churns through as many tourists as possible, From what I experienced I would say absolutely not, OK there are not very many tourists in Cairns at the moment but from what I witnessed both on the Passions of Paradise and Evolution was a crew that love their job and have a passion for the reef. The vessels that took us out to the reef were comfortable, relaxing and well run, and I doubt that this would be any different if the boats were running at full capacity. It is easy to see that visiting the reef in a sustainable, eco-friendly way is of paramount importance to these local operators.
Is Cairns too expensive, well this is a very subjective issue. It depends what the services here are being compared too, yes staying in Cairns is more expensive than spending a week in a beach bungalow on an island in Thailand. But then the same could be said for most of the major cities in Australia and even Asia. I do however think that you get great value for money here and if comparing like for like services, it is comparable with many other destinations both at home and abroad.
As for the coral bleaching, it is important to put things into perspective. The Great Barrier Reef stretches for over 2300 Kilometres; it covers an area of approximately 344,400 square Kilometres, is visible from space and is the largest living organism on the planet. There is undoubtedly pressure on this fragile ecosystem, but the perception that this staggering marvel of nature is entirely dead is simply wrong.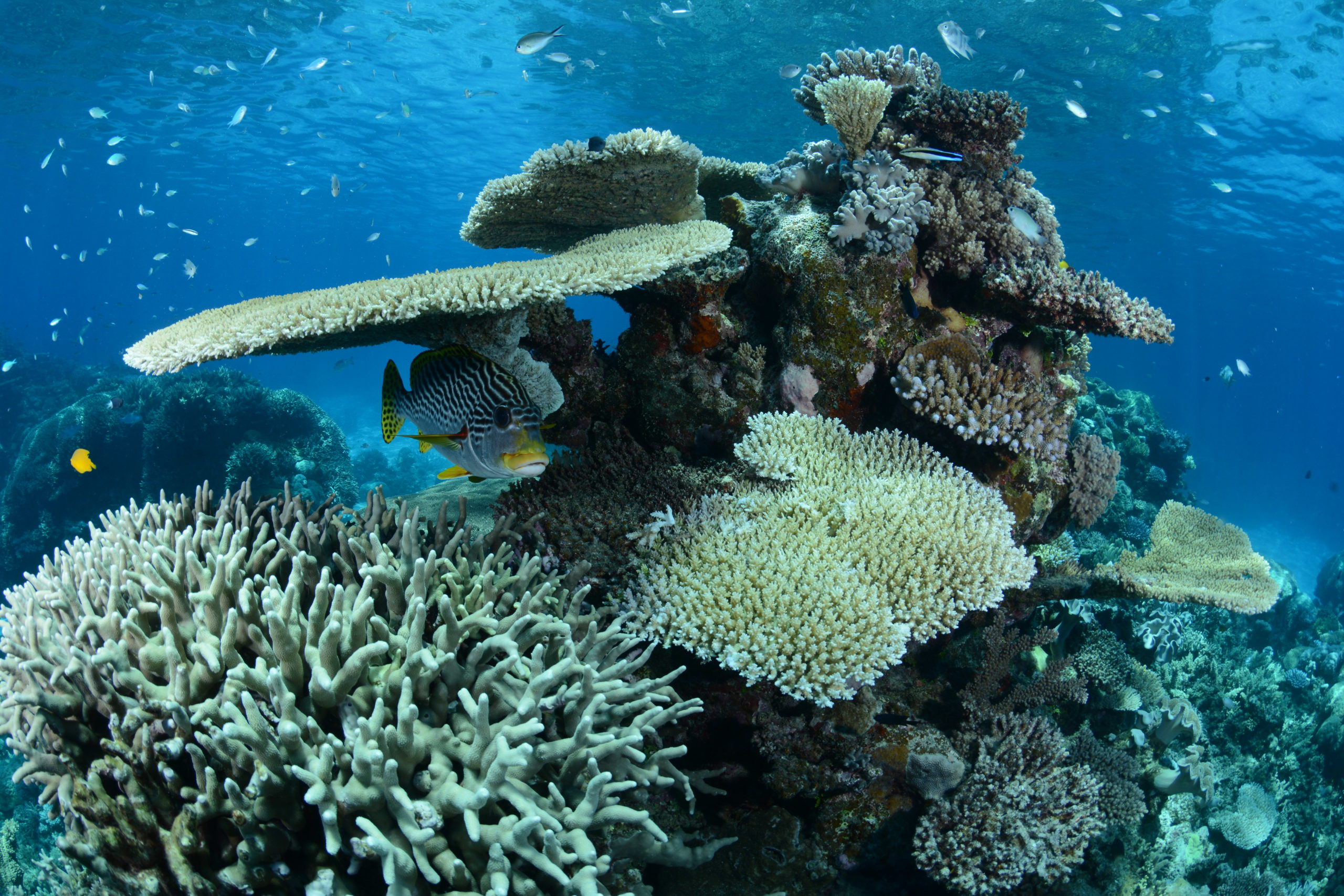 On my two day trips out to the reef, I saw little or no signs of bleaching. That is not to say that parts of the reef have not been affected, they most certainly have, and global warming along with many other environmental issues, do pose a real threat, to not just the great barrier reef but to all reefs around the world. But vast areas of this reef are clearly in excellent condition, teeming with life and encrusted with a variety of stunning corals.
For more information about diving in Queensland visit Dive Queensland
For more articles about the Great Barrier Reef Try: