On 9 March, the expedition SANTI Odnalezc Orla 2020, which was conducted in co-operation with the Danish company JD Contractor and Sea War Museum Jutland, was completed. This year's team members checked 30 unidentified positions, indicated by JD Contractor during its daily works in the North Sea, when the company has developed a wide knowledge of the wrecks lying there. The five-day exploration resulted in the verification of 20 unmarked wrecks, two of them being submarines. The first one has been identified as the wreck of the British submarine HMS L10.
This year's aim was to check British and German minefields. The Odnalezc Orla team failed to locate the position of a legendary Polish submarine, ORP Orzel, but they found two other submarines. The wreck is destroyed and incomplete, but even in low, barely two-metre visibility at the bottom, divers confirmed that the sub found near the island of Terschelling is the British HMS L10, which was lost during World War One. The wreck was also explored with ROV.
The second one, just 160 metres from HMS L10, ended up being a torpedo boat, which hasn't been identified yet. There is a plan to identify it later this year.
It is the seventh year of searching for the Orzel, and it was a very unique ninth expedition, because of the 80th anniversary of the disappearance of the Polish submarine. During all these expeditions, ORP Orzel team found 400 wrecks, in among them three submarines. In 2017, they also discovered the position of another British submarine, HMS Narwhal. This year's exploration was carried out on M/S VINA, which is 77 metres long and 14 metres wide, belonging to a Danish partner. The vessel is used for working in the North Sea on a daily basis and is fully equipped and adapted to working with divers. This year has not given the expected results, however, the whole team is determined to find ORP Orzel, so another expedition will take place soon.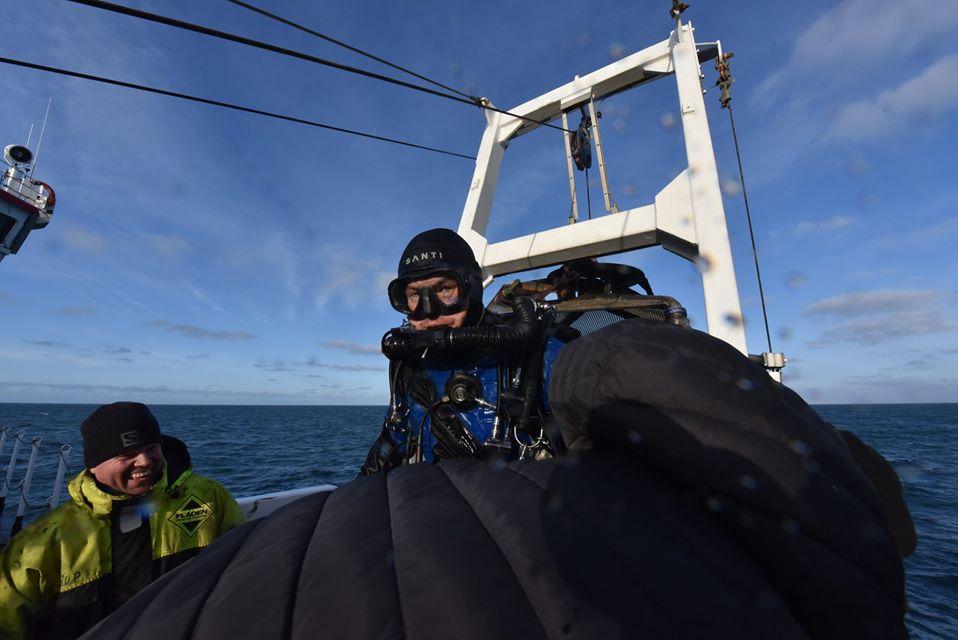 More about the project: https://www.facebook.com/SantiOdnalezcOrla/