When it comes to shore diving, Bonaire has got you well and truly covered
The whole island is set-up perfectly for you to 'do your own thing'. Mark Evans jumped in a pick-up truck and went exploring at the home of diving freedom.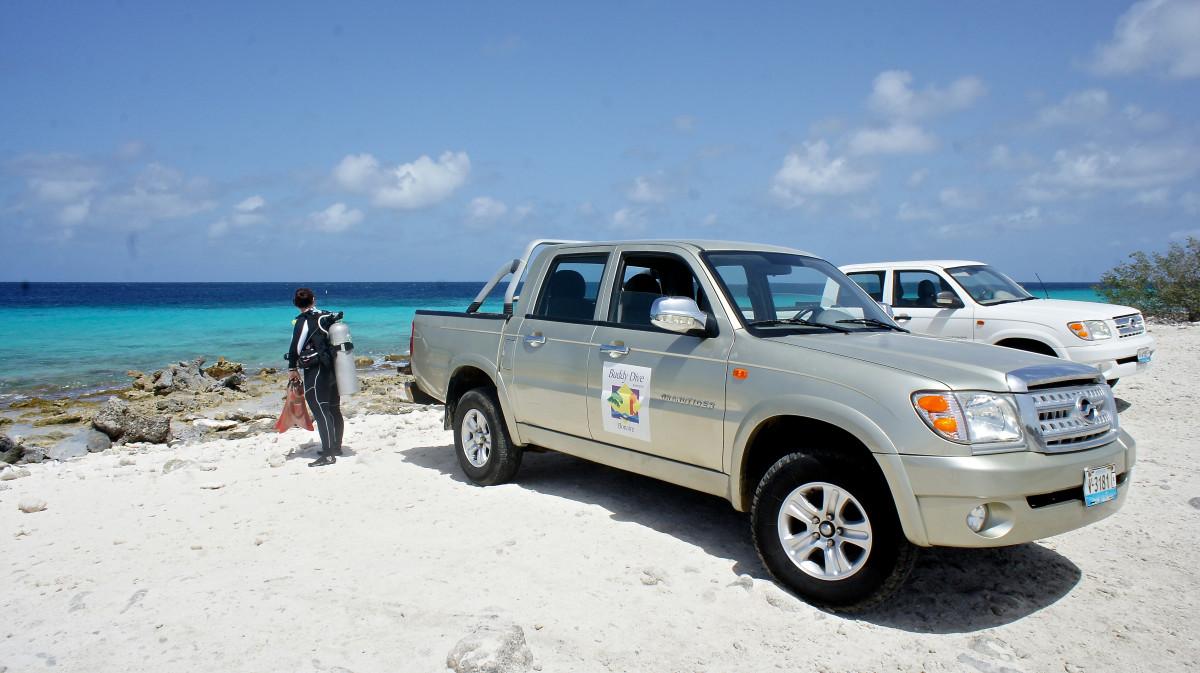 Colourful sponges and encrusting corals caked every square inch of the wreck, providing a riot of vibrant tones every time my dual camera strobes flashed. I hadn't dived on it for some ten years or so, but it was just as entertaining as I remembered, with myriad locations that could have been purpose-built for photographic purposes, including a large propeller, partially intact ship's wheel, pulleys, ladders, walkways… you name it.
The fact that it lies fully intact on its starboard side in just 30m is an added bonus – stick a tank of nitrox on your back, and you can spend plenty of your precious bottom time in and around this 72-metre cargo vessel.
My wife Penney and I were exploring the Hilma Hooker, one of the undoubted jewels in the crown of Bonaire diving, and were relishing the chance to jump into our Buddy Dive rental pick-up truck, load up with dive kit and cylinders and then head off on our own.
We had timed our arrival to perfection. One buddy team of divers were in the process of de-kitting, while another three were just heading into the water enroute to the wreck. I figured that by the time we were in the water and to the Hilma Hooker, this trio would be a good halfway through their dive.
As it happened, we were on the wreck some ten minutes after they disappeared beneath the surface, and we only saw them briefly on the Hooker itself before they headed back to shore. This meant that we had the entire vessel to ourselves for a good 45 minutes and could shoot away to our heart's content.
This is one of the great things about diving in Bonaire, complete and utter freedom to plan your own dives and conduct them at your own pace. The whole island is set-up for you to 'do your own thing', with shore diving sites along the western coastline all sheltered and well signposted – you just drive along and keep an eye out for football-sized stones painted bright yellow with the name of the dive site on. When you spot the one you want – or a nice quiet site with no other divers! – just pull over into the parking area, kit up and get in.
Dive for however long you want, in whatever direction you want. No wonder the island is known as the 'shore-diving capital of the world'! Entry and exit for nearly all of the sites is over dead and broken coral, so sturdy boots are a must, and just be aware that some locations are easier than others, so watch your footing and take your time.
Dive sites of particular note – and bearing in mind there are more than 60 sites off Bonaire itself and another 20-odd off Klein Bonaire, you have plenty to choose from! – include the aforementioned Hilma Hooker; Salt Pier, which has pilings smothered in marine growth but can only be dived when no cargo vessel is docked; Oil Slick Leap, where entering the water involves a giant stride from a height of several metres off the rocky shore; 1,000 Steps, where the actual 64 steps can feel more like a 1,000 at the end of a long dive; and Karpata, which boasts a true vertical wall dropping into the depths and has an ancient anchor embedded in the coral.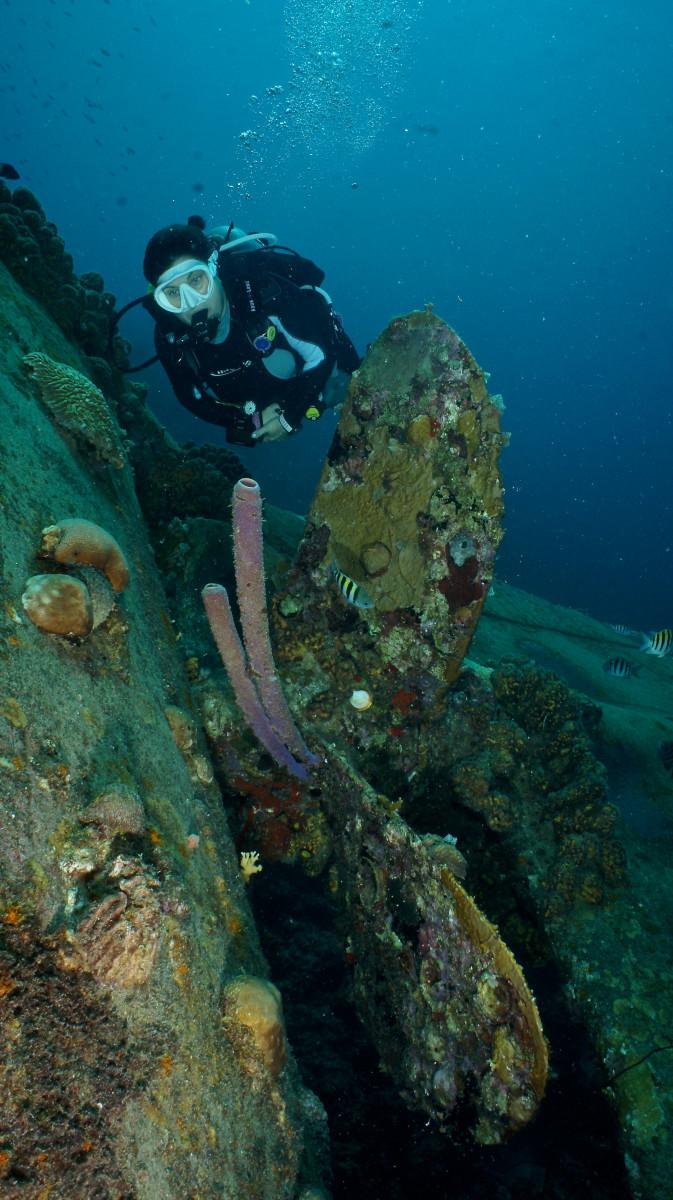 Now photographers and experienced divers will be in their element, but this whole diving freedom lark is not just for the veterans. Perhaps you don't feel that confident in your navigation if you are still a relative novice, but I have to say, Bonaire is the perfect place to build up your confidence. Most dives, you get in and then head off with the reef on your left or right shoulder, and then at half a tank, you just turn around and put the reef on the opposite shoulder and swim back to your entry point.
The trick is remembering exactly where you entered the water, as the reef can all start to look a bit 'samey', so my advice is to have a good look around on first getting on to the reef and locate a reference point in the form of an unusually shaped piece of coral.
Buddy Dive Resort (www.buddydive.com) is well set up to assist in this whole diving freedom experience. They have a large fleet of well-maintained pick-up trucks for rental, and a dual-lane drive-thru gas station, where you can pull up, grab some full cylinders of nitrox or air, dump any empty ones, and get on your way again with the minimum of fuss.
There are even gauges where you can simultaneously check the pressure in your tanks as well as the oxygen level in your nitrox mix. Now that's thinking ahead – no one wants to arrive at a distant dive site and find they have a low fill!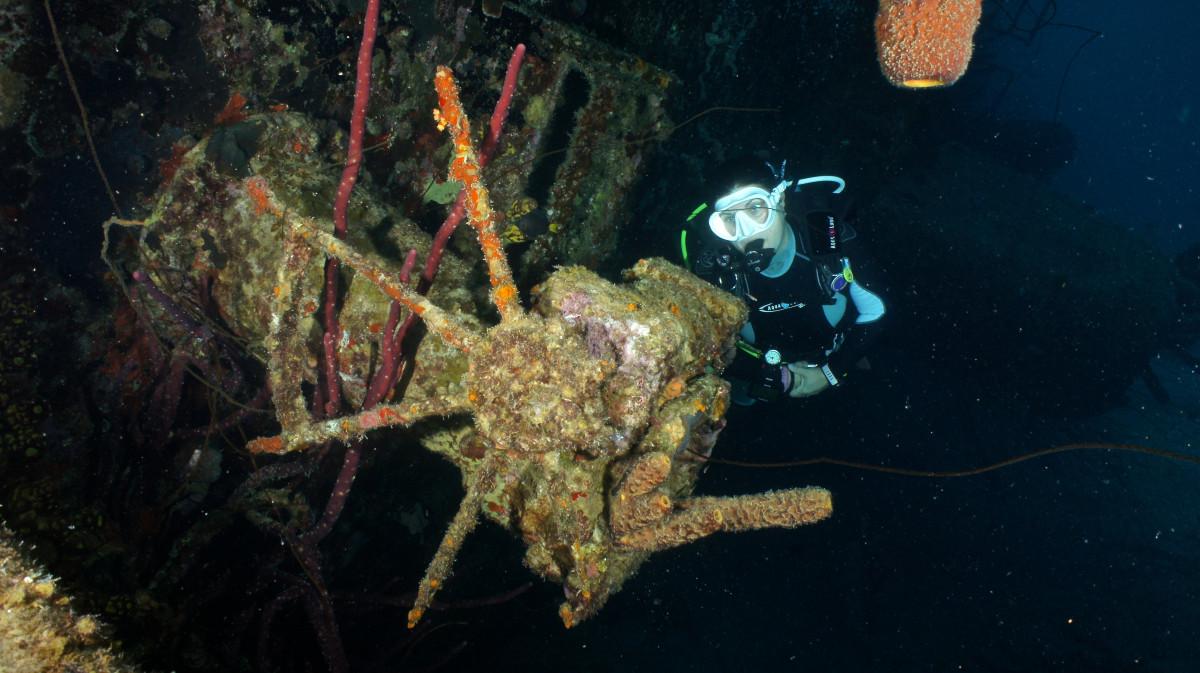 Taking it easy
If you just don't want to go your own way, or just want to chill out on a boat with all your diving buddies, never fear, Buddy Dive Resort has got you covered on that front too. Dive centre manager Augusto Montebrun and his team run a fleet of five dive boats that can offer two-tank dive trips, single-tank jaunts and even night dives.
A staff member gives a thorough briefing of the dive site, and then leads the divers along the reef, pointing out any interesting critters along the way. I personally much prefer doing my own thing when I am diving, but the Buddy Dive team are very relaxed and you never feel hurried or under the cosh with any of their dive guides/instructors, plus, they can often be the best when it comes to finding elusive prey like seahorses and frogfish!
The dive sites around Klein Bonaire are also very pretty, and they can only be accessed via boat, so it is worth scheduling a day or two of boat diving into your holiday to experience this picturesque little island that lies a short distance from the main island.
DID YOU KNOW?
The Bonaire National Marine Park was set up way back in 1979!
Fancy sampling Bonaire with the family in tow?
Kid's Sea Camp run a regular event at Buddy Dive Resort – check out: www.familydivers.com for more information and dates
Photographs by Mark Evans
Want to read about more great places to dive?
Top 10 Best Dive Sites in the World, Editor in Chiefs Pick
Top 10 Dive Sites in the World, Destinations Editors Pick