The popular scuba diving YouTube channel Blue Horizon Diving has announced the launch of their scuba diving travel business.
Over the past three years, Blue Horizon Diving have been sharing amazing diving adventures around the world, from the azure waters of Bermuda to the stunning wrecks of Australia and everywhere else in between.
Now they want to take you on the adventure with them travelling to amazing destinations around the world, with group-led trips from the Caribbean, Africa, SE Asia, and South Pacific. These amazing adventure trips will be led by the experienced dive travel team of Holly Wakely (speaker at Go Diving Show 2022) and Mark Wynne.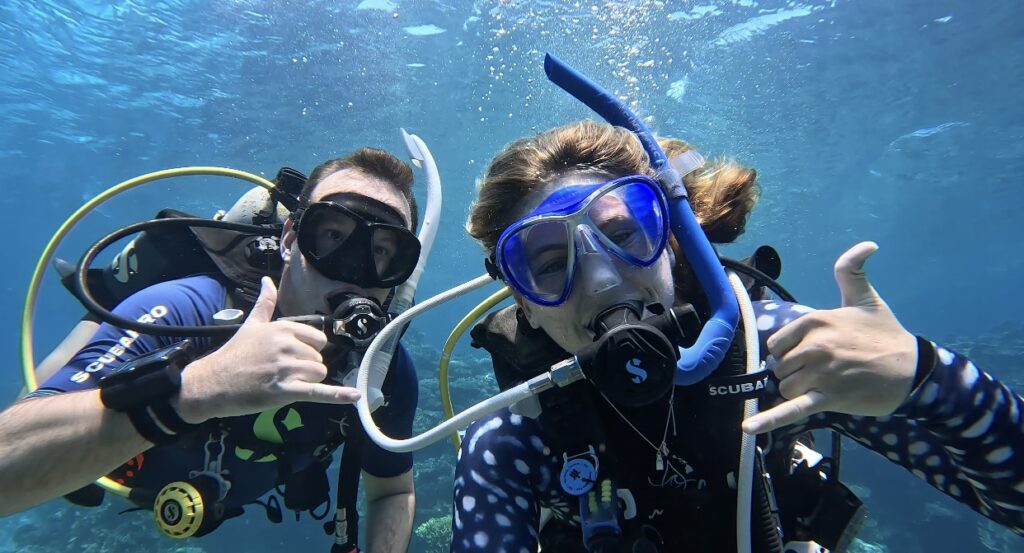 Blue Horizon Diving Limited's CEO Mark Wynne said: "For us, this is a very exciting time on the journey of Blue Horizon Diving. Having travelled around the world, creating partnerships, friendship and gaining incredible experience, we felt it was time for the natural evolution of taking our clients and fans on the adventure with us."
Holly Wakely, COO and a pioneer in youth diving, added: "Having the opportunity to take people to amazing destinations, immersing them into the local culture and providing unforgettable diving experiences, is what truly inspires and excites us."
Blue Horizon Diving will be running their first trip to Bali from 28 October to 4 November 2023 and a Red Sea liveaboard trip from 28 June to 5 July 2024.