Entrepreneurs from across Europe have contributed £18,500 to support Bite-Back Shark and Marine Conservation, following an exclusive shark-diving trip to the Galapagos Islands organised by businessmen and shark-conservation fans, Swen Lorenz and Marcel Maschmeyer.
The eight-day trip involved encounters with scalloped hammerheads, Galapagos sharks, Galapagos bullhead sharks, blacktip and whitetip reef sharks, plus spotted eagle rays, sea lions, mola molas, turtles and dolphins in the protected waters around the famous archipelago.
The funds, collected from all participants of the trip through a visitor philanthropy scheme of adding a donation to each package, will significantly boost the organisation's typical annual budget of around £50,000.
The charity says the funds will be crucial in its campaign to make Britain the first major country in the world to ban the trade in shark products.
Swen Lorenz said: "As a former conservation charity CEO, I know of the importance of backing well-run charities by giving their management unrestricted funds. Bite-Back has an unparalleled track-record in the UK for achieving significant impact in shark conservation on a lean, well-managed budget. We back its founder and want to help him to build on his existing success."
Marcel Maschmeyer said: "As an avid diver and vegan since 2015, I have focused my efforts towards those species that cannot help themselves, but are crucial to the survival of our planet's most-vulnerable ecosystems. I try to lead by example, always happy to support those with a passion for their cause and the right ideas to have a lasting impact. Graham at Bite-Back has done exactly that. We hope our contributions help to leverage his existing track-record and allow him to aim for even bigger targets."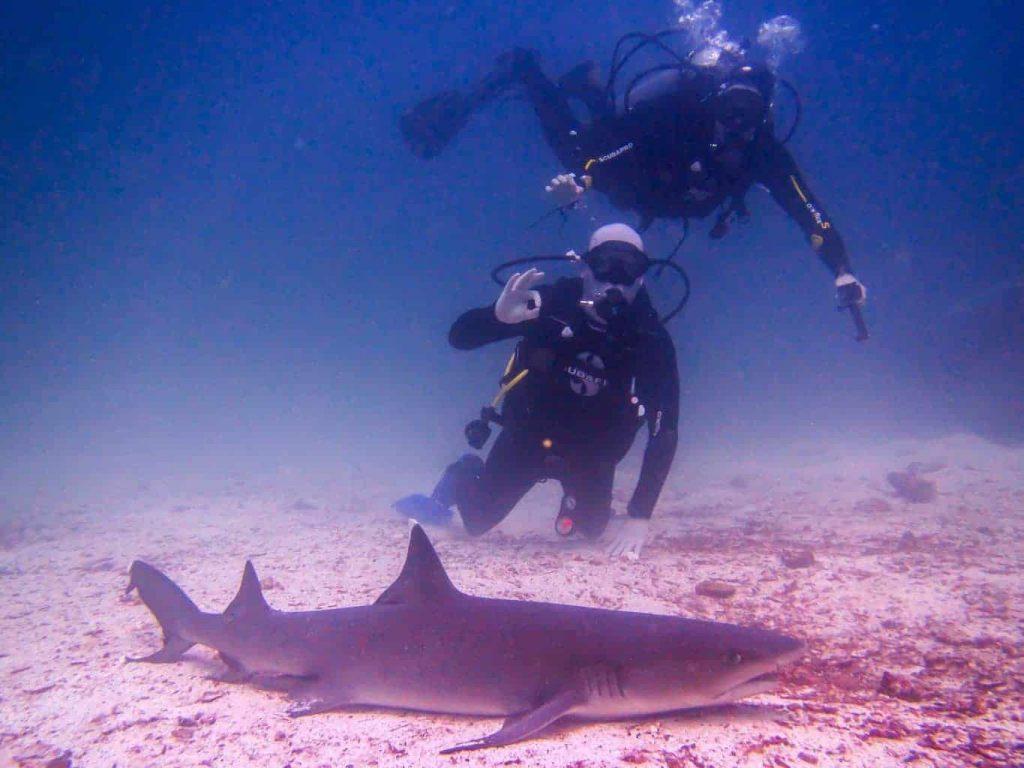 Because of Bite-Back's campaigns there are already 80 percent fewer restaurants in the UK serving shark-fin soup. The charity also prompted ASDA, Iceland Foods and MAKRO to remove shark steaks from stores nationwide and inspired Holland & Barrett to end the sale of shark cartilage capsules.
Graham Buckingham, founder of Bite-Back, said: "This generous donation will invigorate our campaigns to rid the UK of all shark products by 2022. We can now look forward to launching new initiatives to end the current 20kg personal importation of shark fins to the UK and eliminate the sale of shark meat, fins, teeth, jaws and supplements."
Unregulated overfishing and increased demand for shark fin soup coupled with a global apathy for shark conservation means that the ocean's 'big cats' could be wiped out, throwing the marine environment into chaos and, ultimately, threatening life on earth.
Now Bite-Back can scale up its efforts to deliver a series of intelligent campaigns that address these issues and highlight the urgency for shark conservation. Shark fans and those concerned about the survival of the species can follow Bite-Back's progress at: www.bite-back.com, or on Facebook and Twitter.