AN INSIDER'S GUIDE TO THE BEST DIVE SITES
As soon as we can all get on that first international flight somewhere beautiful again, we know exactly where you should be heading! Papua New Guinea is Australia's closest neighbour and has direct flights from Brisbane, Sydney and Cairns. Papua New Guinea also offers some of the most stunning and untouched reefs in the world, in fact most of the time, your boat will be the only one out diving the area that day.
The coastal regions and islands of Papua New Guinea include pristine shorelines, fiery active volcanoes, spectacular fjords and 600+ mostly-deserted islands. This area covers the mainland provinces of East Sepik, Madang, Morobe and West Sepik, as well as the island provinces of the Autonomous Region of Bougainville, East New Britain, Manus, New Ireland and West New Britain.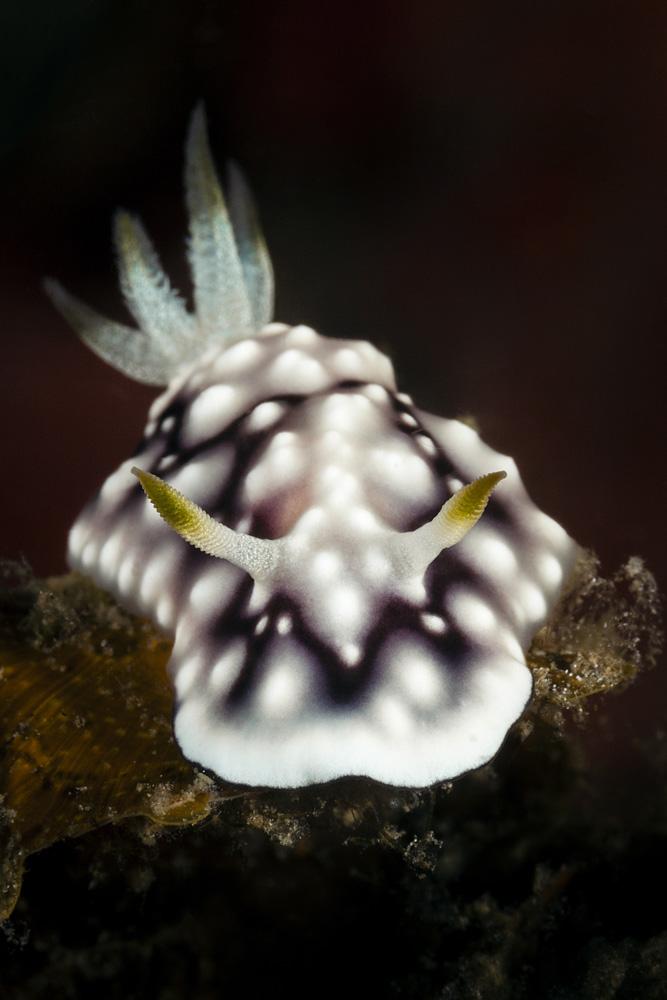 Papua New Guinea is located in the coral triangle, the centre of marine biodiversity which has the highest diversity of tropical fish and coral in the world. It may just be travels best kept secret that these parts of Papua New Guinea are home to some of the world's best dive and snorkel sites, incredible sports fishing, uncrowded surf breaks, heart-warming marine conservation programmes and of course a unique array of tribes and cultural events.
We've rounded up some of the best dive sites and hidden gems from some of Papua New Guinea's top rated dive regions in the country, ready for you to start planning your 2021 escape!
WALINDI PLANTATION RESORT | KIMBE BAY | WEST NEW BRITAIN
Walindi Plantation Resort has three purpose-built day boats to take guests out diving and snorkeling the wonderful waters of Kimbe Bay within West New Britain province. The bay has over 40 different sites to choose from, offers a variety of different sorts of dives – underwater sea-mounts, unbelievable sheer walls, fabulous coral gardens, huge fans and funky critters.
Bradford's Shoal Dive Site
Bradford Shoals is a dive site of the sea mount type, an isolated reef on the outer edge of Kimbe Bay that rises from considerable depths to within sixty-five feet (20 metres) of the surface. The reef structure is predominantly flat plates of hard corals, and adaptation allowing maximum utilisation of the reduced sunlight at that depth. There are also many colonies of Leather Coral, Sarcophyton. The reef slopes downward from its twin summits to a lip at about ninety feet (27 metres), after which the drop is almost sheer vertical.
Among the corals are a number of the smaller species of reef fish such as fairy basslets, butterfly fish, and damselfish, and quite a number of pink anemonefish. Interesting as these are, the main reason for visiting Bradford Shoals is big fish, especially pelagics. The reef seems to act as a magnet for these fish and on any dive one is almost certain to see large schools of Barracudas, Pinjaro, Big Eye Trevally, Dog Tooth Tuna, Unicorn Fish, Fusiliers and Sharks, either Grey reef sharks or on rare occasions Hammerheads.
Ann Sophie's Reef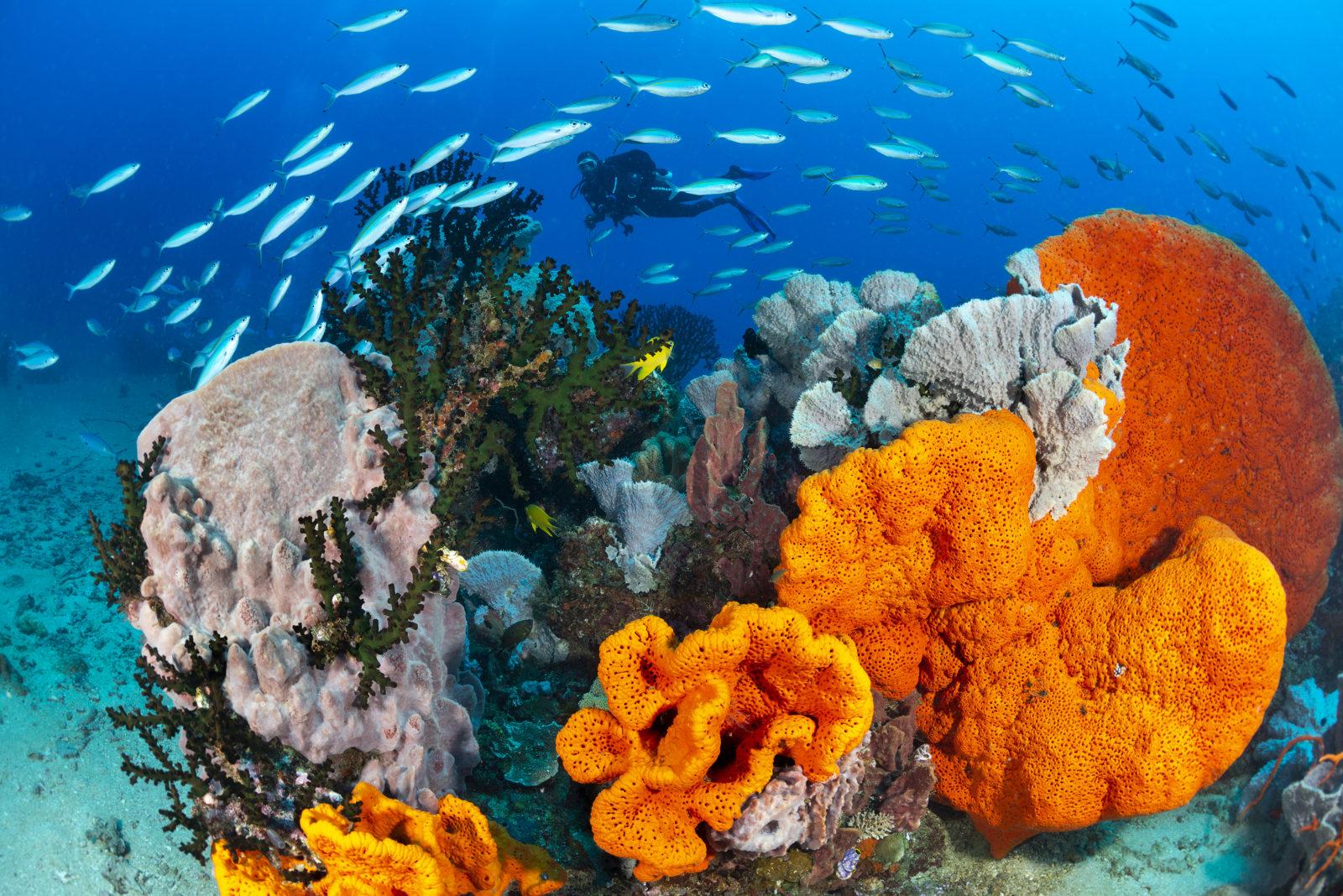 Anne Sophie's Reef is one of Kimbe Bay's most diverse reefs. Situated at the northern tip of the bay, it is just over an hour's boat ride from Walindi Plantation Resort. The main dive site is at the end of the reef structure running south away from one of the coastal islands. The top of the reef is in about 5m (16ft) of water, it slopes down onto a sand bottom consisting of small coral bommies covered in a variety of soft coral.
The maximum depth onto the sand is 23m (75ft). The reef is made up of a vast amount of varying corals, from hard brain coral and tubastea branching corals to elegant sea fans, black coral trees and barrel sponges.
Along the sand bottom garden eels and goby shrimp can be seen. On the top and along the sides, crabs, scorpion fish, nudibranchs, flatworms and dart fish can be found. The water column surrounding the reef is abound with fish life such as barracuda, trevally, bat fish, unicorn fish, moorish idols, parrot fish and damsel fish. On most dives grey reef sharks and turtles have been seen. The dive site can vary with the water movement, from calm, still water to a moving current across the top.
You can book directly through Walindi Plantation Resort, or check out Allways Dive for some fantastic packages.
MADANG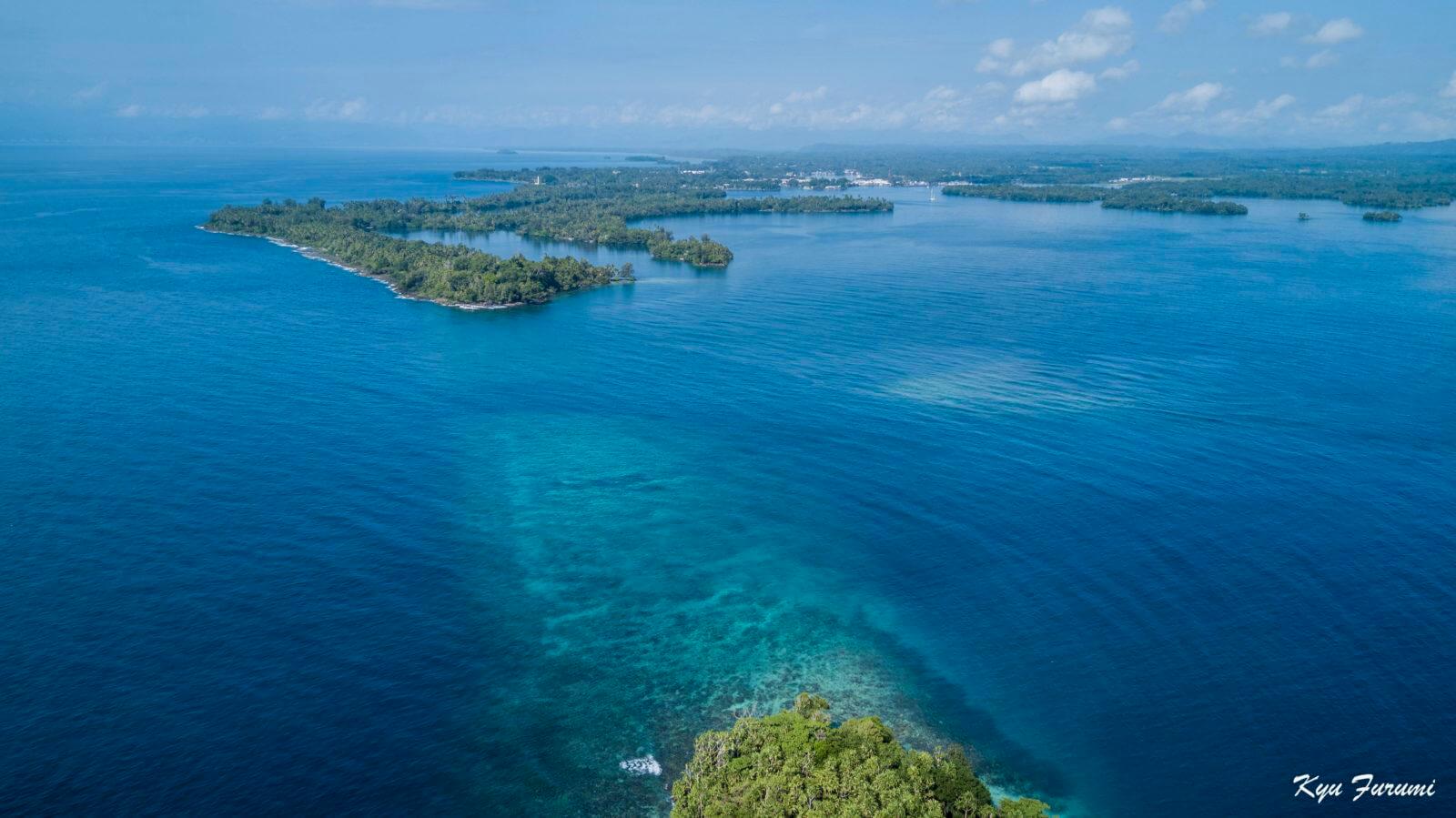 In Madang you are spoilt for choice when it comes to dive spots, with 18 amazing reefs and wrecks to choose from. You can dive wrecks from WWII, an American Liberty Ship, an incredible coral "chimney" or around an island with an active volcano. If you dive between November – March, you also have a chance of seeing a walking shark.
Magic Passage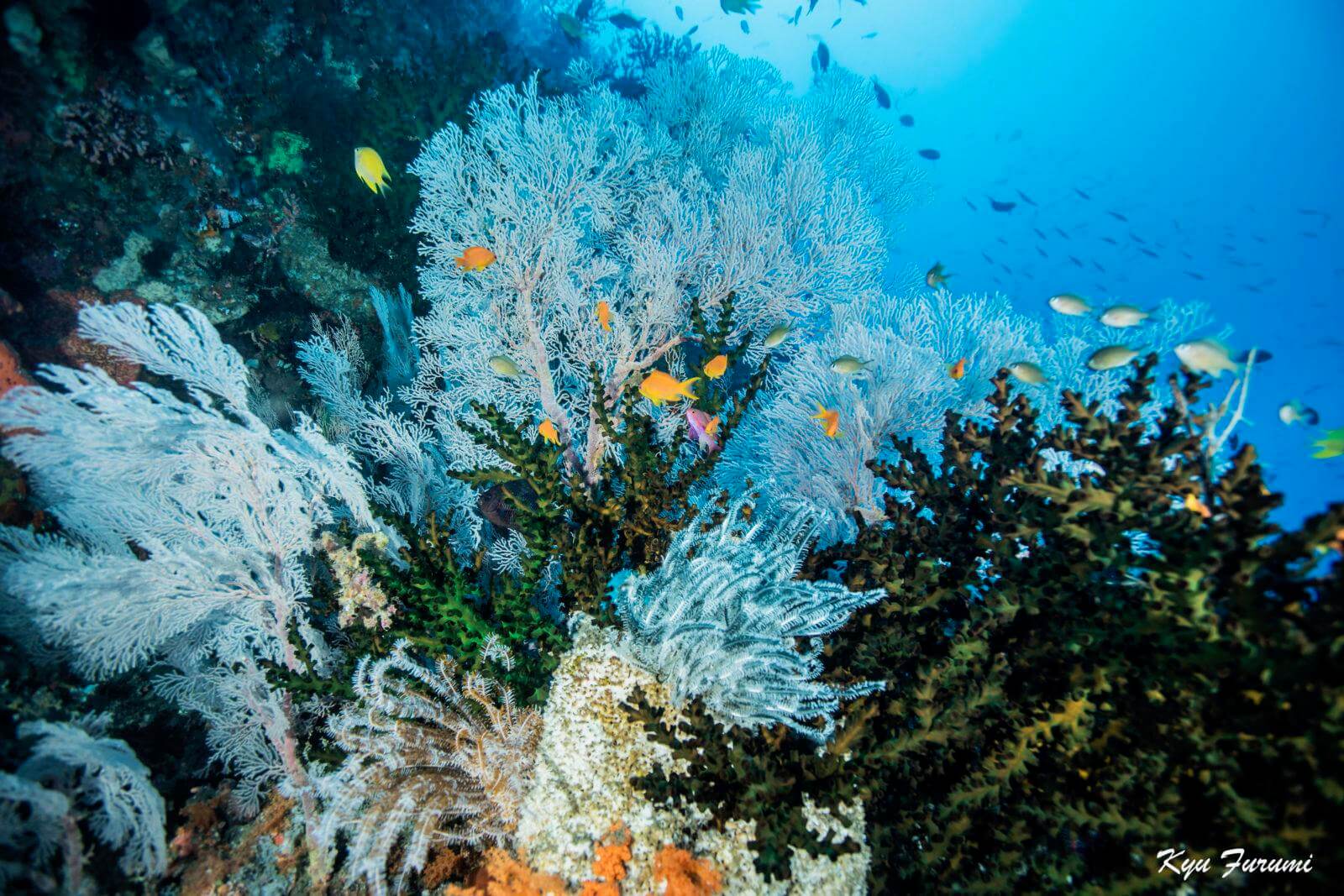 A short five minute boat ride from Madang Resort and you will arrive at Magic Passage. To get to the enchanting Magic Passage you descend into the depth of the passage, whilst gently gliding past amazing coral growth, both hard and soft. The passage reaches its final depth at about 35 meters.
As soon as you reach the bottom you notice that you are surrounded by garden eels that shy away when you see them. Lying on the ocean floor, you'll understand why it is called the Magic Passage, as if you've been transported to a magical garden. It's easy to feel small compared to the vast coral structures surrounding you.
Scuba Diving USS Boston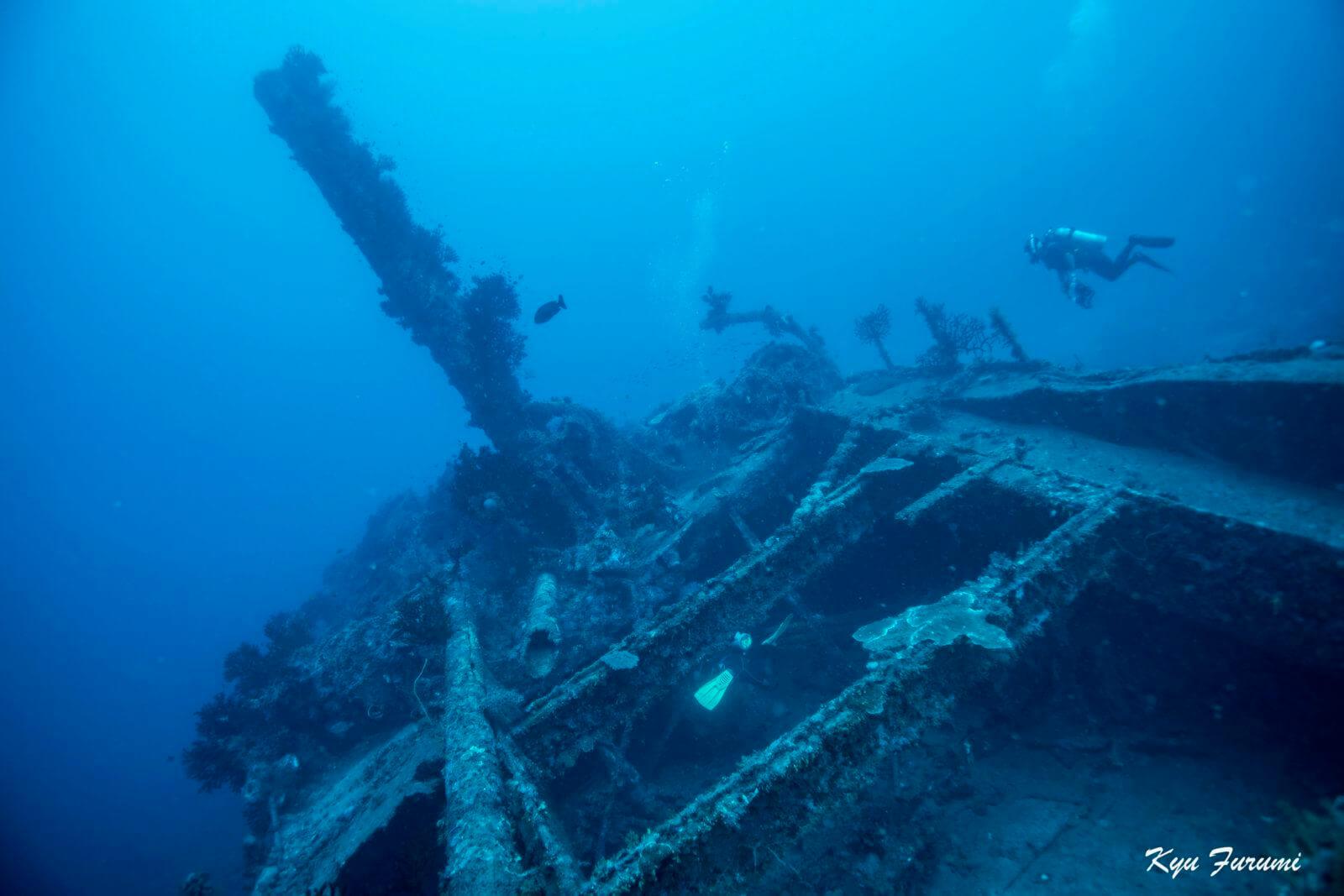 USS Boston, an American liberty ship, which was converted for mine-sweeping duties. The Boston struck the exposed rocky outcrop and sank to the bottom of a coral drop off in 30 meters of water. The wreck is about 70 meters long by 25 meters wide and apart from the two bronze screws is virtually intact.
It has been described, by some travel writers, as one of the best dives in the world. As the wreck is oriented with the bow pointed towards the north, it is a very relaxing procedure to start at the stern and drift through and around the wreck to the bow. You ascend the reef wall by clasping the hard corals that cover it to the decompression zone, passing by beautiful coral and fish, making it quite an interesting decompression stop
You can book directly through Madang Resort, or check out Dive Adventures for some fantastic packages.
TAWALI LEISURE & DIVE RESORT | MILNE BAY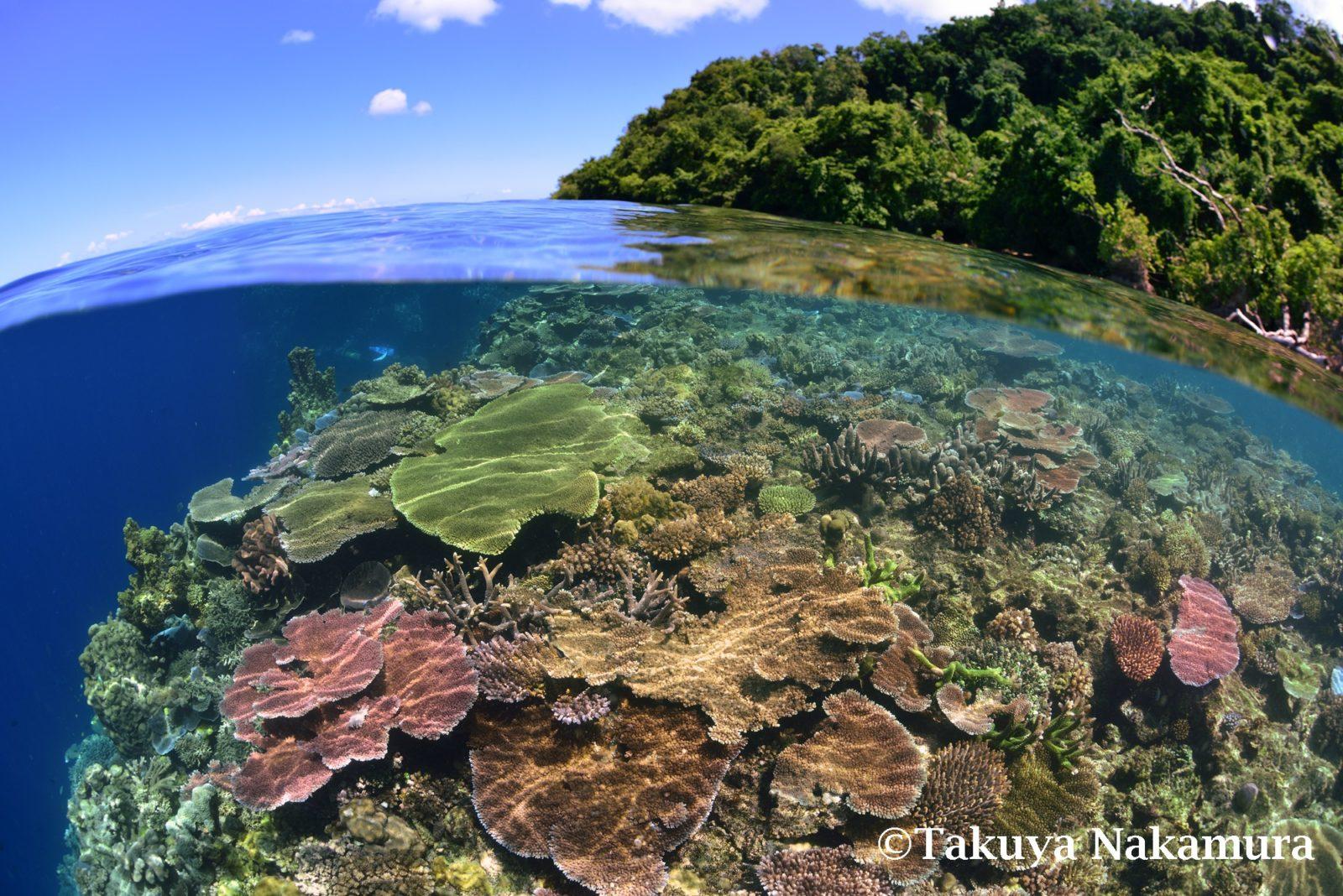 Tawali Leisure & Dive Resort is located in a secluded area of Milne Bay amongst local fishing villages and accessible only by boat. Milne Bay diving really put Papua New Guinea on the map as a diver's paradise. With WWII wrecks in the area, such as the Black Jack B17F Flying Fortress bomber just off the beach at Cape Vogel, and some of the superb reefs, it's easy to understand Milne Bay is on the "must do" list for most divers.
Dinah's Beach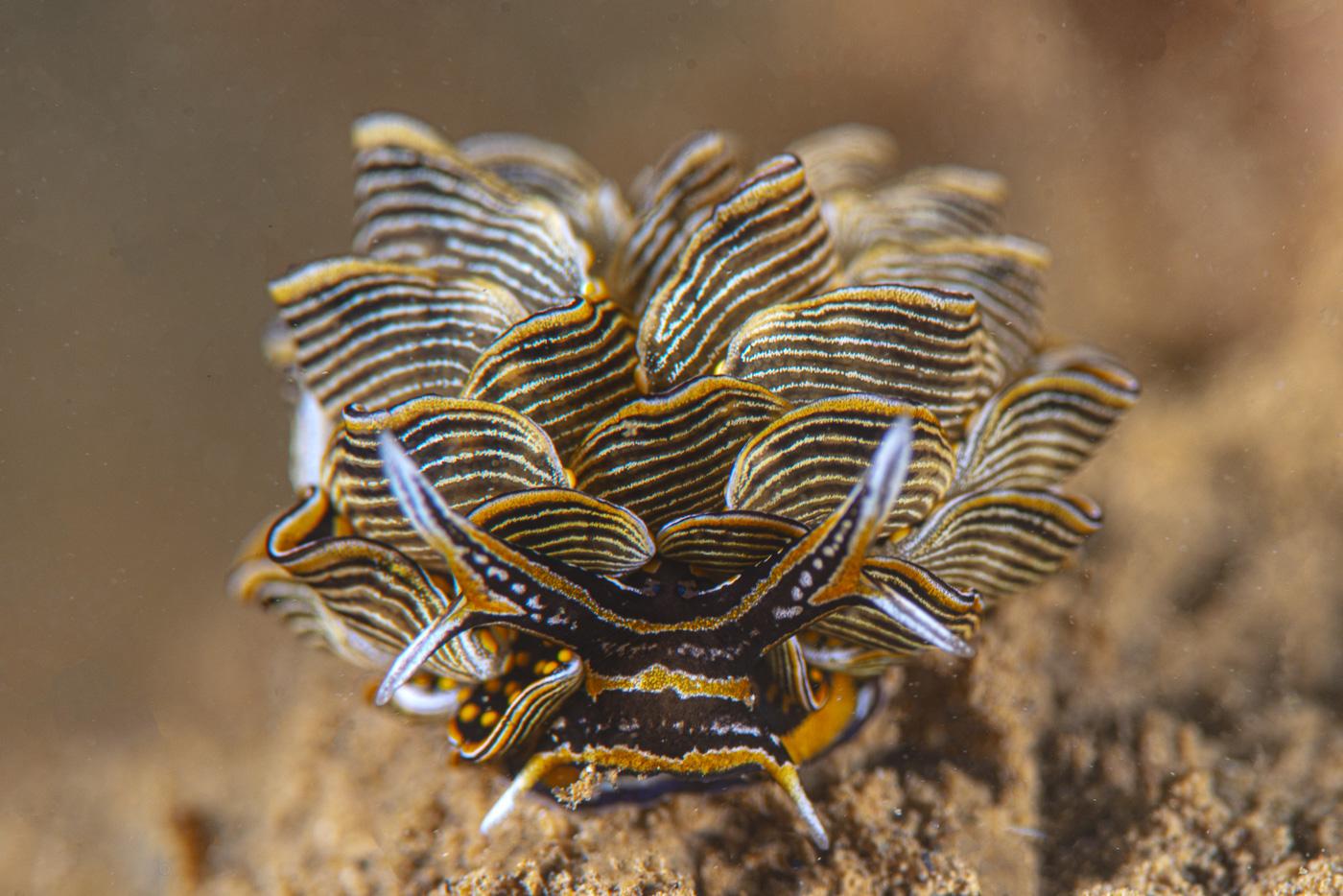 The term "muck diving" originated in Papua New Guinea and it was in Milne Bay, at Dinah's beach, that muck diving was born. Recognized as one of the top macro dive sites in the world, you will find Blue Ribbon Eels, Manta Shrimps, Cockatoo wasp fish, Cuttlefish, Nudibranchs, Ghost pipefish, and so much more. If you're interested in wide angle photography, it is the perfect spot to capture large sea fans which grow 30ft below the surface.
Tania's Reef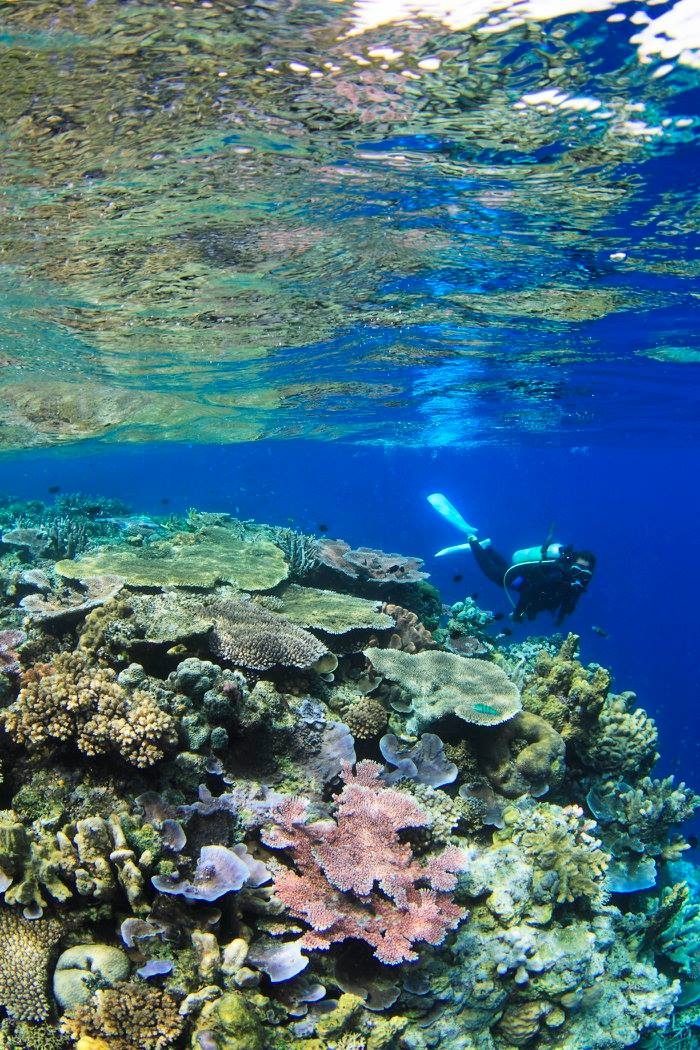 A large coral mount coming from 140 ft to just 8 ft from the surface, Tania's Reef is one you don't want to miss. Divers are able to dive around the full circumference of the reef with a single tank, making the experience even easier. Tania's reef is littered with soft corals of all descriptions and large schools of fish. This stunning reef also plays host to giant clams and turtles.
You can book directly through Tawali Leisure & Dive Resort, or check out No Limit Adventures or Diversion Dive for some fantastic packages.
TUFI FJORDS – ORO PROVINCE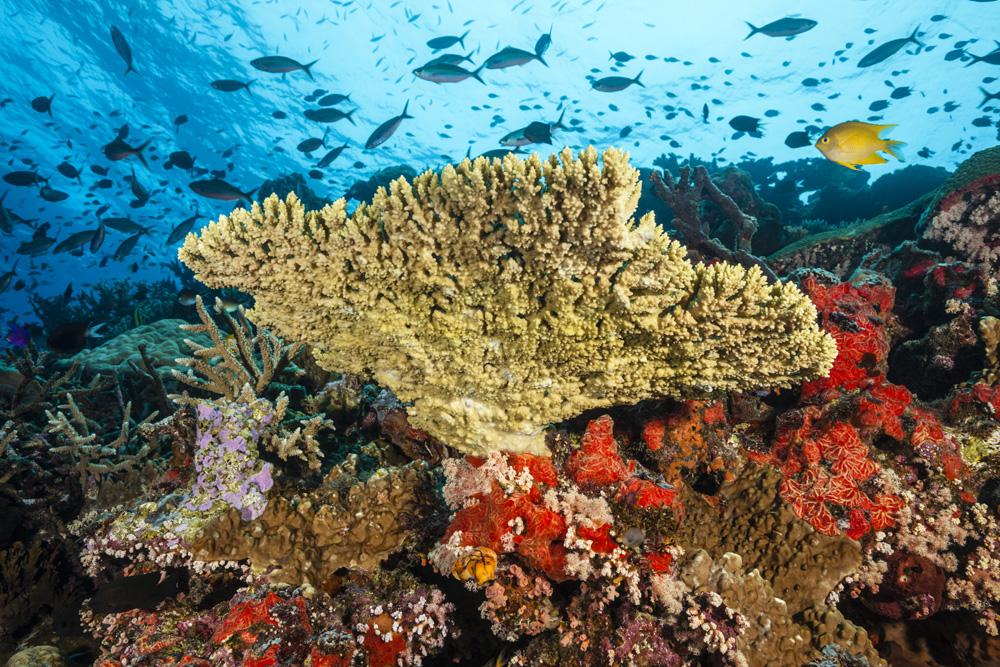 Nestled in the breathtaking fjords, Tufi Resort will blow you away as soon as you arrive. The Tufi Fjords area offers amazing marine diversity and a variety of diving experiences including fjord, reef and wreck diving. A boat ride brings you to a string of reefs with bommies coming up from a depth of 50 to 600m, to a safe diving level of 7m.
Bev's Reef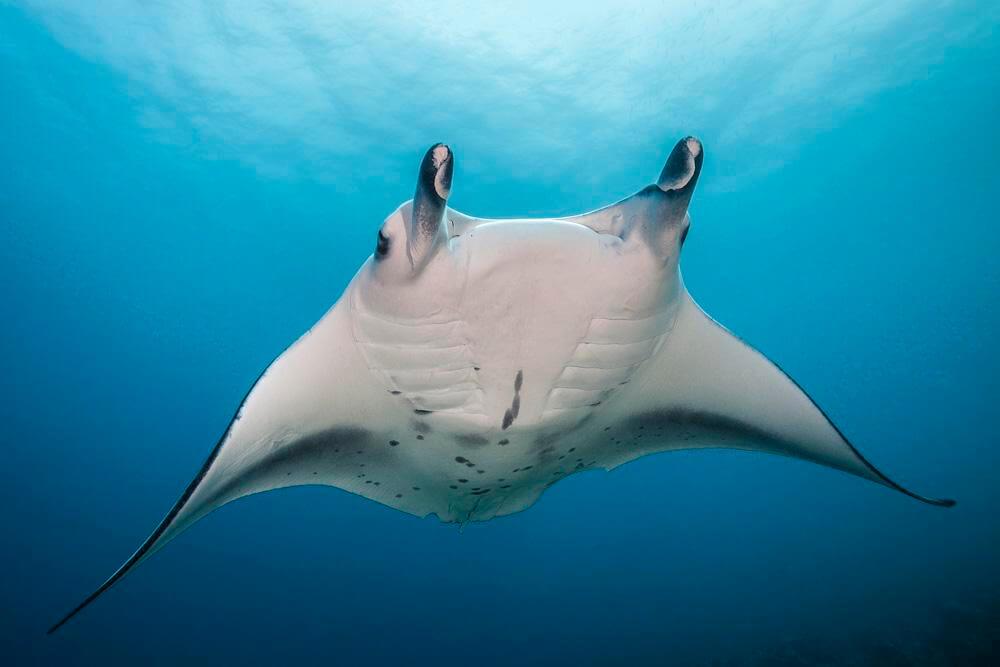 Bev's Reef really does have it all! With big fish groups, and untouched Small Polyp Stony corals. It consists of two bommies that are just 5m deep and are linked at the top by a saddle at 16m that is rich in soft and hard corals. On the top of the reef the rare and beautiful, but highly venomous Rhinopias can often be found by the insistent searcher. The local star of the show, a Manta Ray with a white colour around the neck on the top of it's back, with a wingspan of at least 3m from tip to tip, is often seen at Bev's reef!
Keiko Reef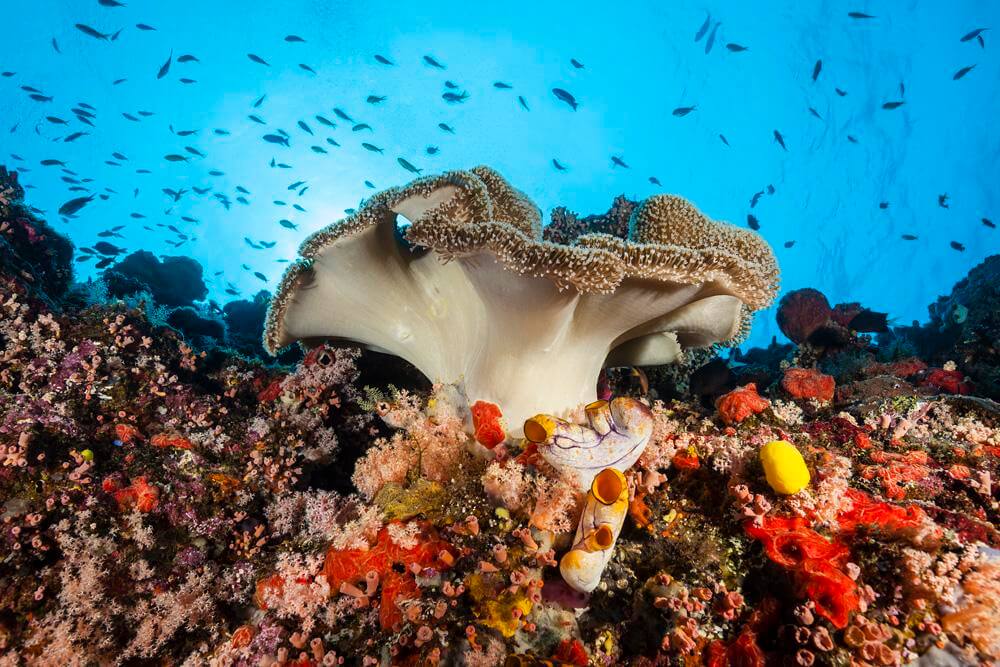 In 2008 Tufi Resort's former Japanese dive instructor, Keiko, jumped into the water and discovered this amazing reef, hence the name. The top of the reef is covered in a beautiful coral garden, with plenty of colourful little fish swimming around and nudibranchs in different sizes. At the side of this untouched reef, you can explore the wall with a gentle slope which goes down to 30m. The reef is also located in the middle of a plankton channel, attracting plenty of manta's and whale sharks.
You can book directly through Tufi Resort, or check out Go Sea for a tailor-made trip!
Photo Credit: Jackson Groves, Darren Jew, Gary Bell, Daniela Dirscherl
Want to read about more great places to dive?