Scientists have been left stunned after recording a Cuvier's beaked whale completing an epic dive of three hours and 42 minutes.
Researchers from Dukes University, Durham, USA, said that while this little-known species of whale is renowned for its deep-dive abilities, most last for around an hour, so this dive nearly four times longer left them amazed.
Cuvier's beaked whales live far offshore, and have been recorded diving to monstrous depths of 3,000m in search of their preferred prey – squid.
Back in 2014, one was recorded diving for just over two hours – at the time, the longest dive – but this new record-breaking dive was seen in this latest study, which was conducted over a five-year period and logged more than 3,600 dives. It has been published in the Journal of Experimental Biology.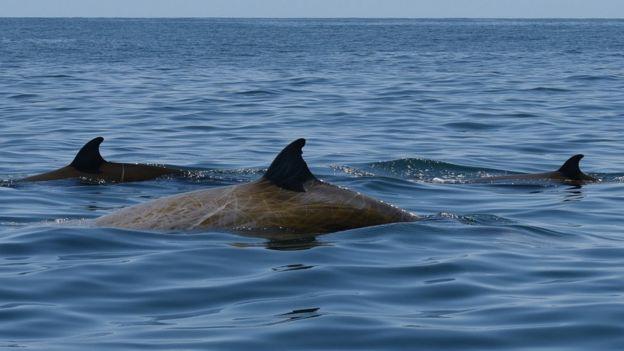 "The longest dive for the species was about two and a half hours, so this is the longest for Cuvier's beaked whales, but it's also the longest for any mammal," explained Duke University's Dr Nicola Quick.
However, some believe that the abnormally long dive was partially influenced by humans. The record-breaking dive was noted to have taken place several days after a US Navy active sonar signal, and it is known that Cuvier's are sensitive to sonar.
Nicola Hodgkins, from the Whale and Dolphin Conservation Society, said: "Only one whale, thought to already be compromised as a result of being exposed to extremely high levels of noise from military sonar, and therefore showing abnormal behaviour, was recorded undertaking such extreme dives."
Photo credit: Danielle Waples/Duke University