A common seal in the River Thames with a fishing hook lodged in its muzzle was the latest casualty rescued by a team from British Divers Marine Life Rescue (BDMLR).
The seal was first reported to BDMLR on their hotline on Monday 15 February, after concerned residents had seen the animal in Teddington Lock and saw it was struggling to eat its catch with an obstruction hanging from the edge of its mouth.
By Wednesday, BDMLR was still getting regular calls and, as it seemed increasingly unlikely that the hook was going to fall out on its own, a plan was put in motion to catch the seal and remove it. Thankfully, the seal was turning up the lock on a daily basis, and the lock keepers were fairly certain they would be able to close the gates with the seal inside.
On Friday evening, BDMLR got word that the seal was there, and on Saturday a team of Marine Mammal Medics and a vet were on site with nets, inflatable boats, the lock dimensions and a fairly solid idea of how they would carry out the rescue.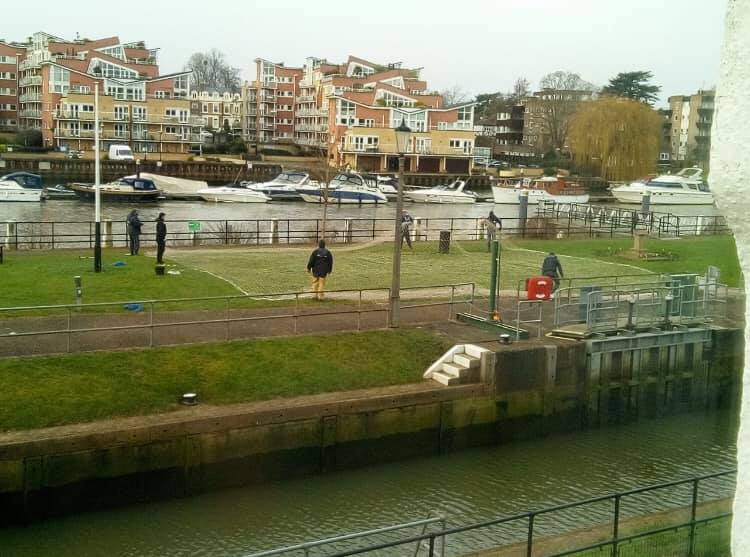 A large net was laid out and arranged to size, with chains added to weight it down so it would stretch the width of the lock and be submerged sufficiently for the seal to swim over. Two inflatable boats were
used
either side of the net to guide the seal into the centre of the net, hopefully keeping it there long enough for the very heavy net to be raised.
Amazingly, the seal did exactly what the team wanted it to do, and with nine people lifting from the sides of the lock, the seal was soon out. The fishing lure had become dislodged during the rescue, so it was just down to the vet to treat the wound left by the hook and make sure there was no other damage to the mouth.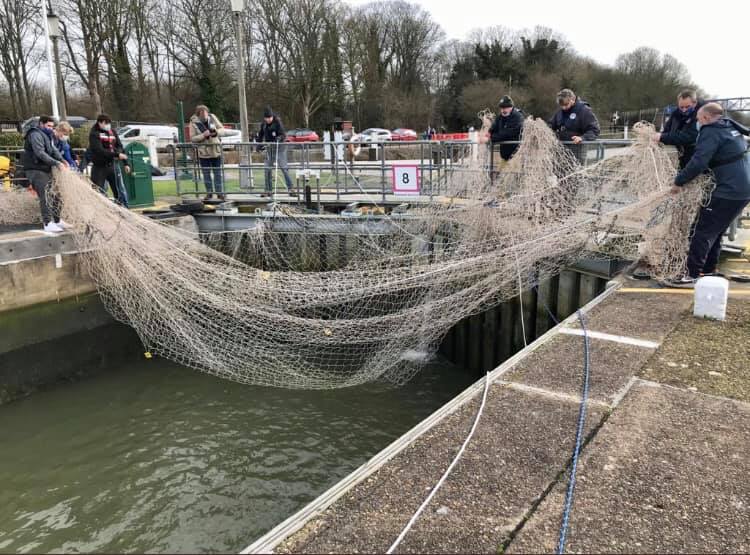 During the examination the flipper tag number was checked and BDMLR soon had a full history of this twice-rescued nine-month-old seal – hopefully this third rescue will be his last. He was released away from the river nearer open water and a small colony of other seals.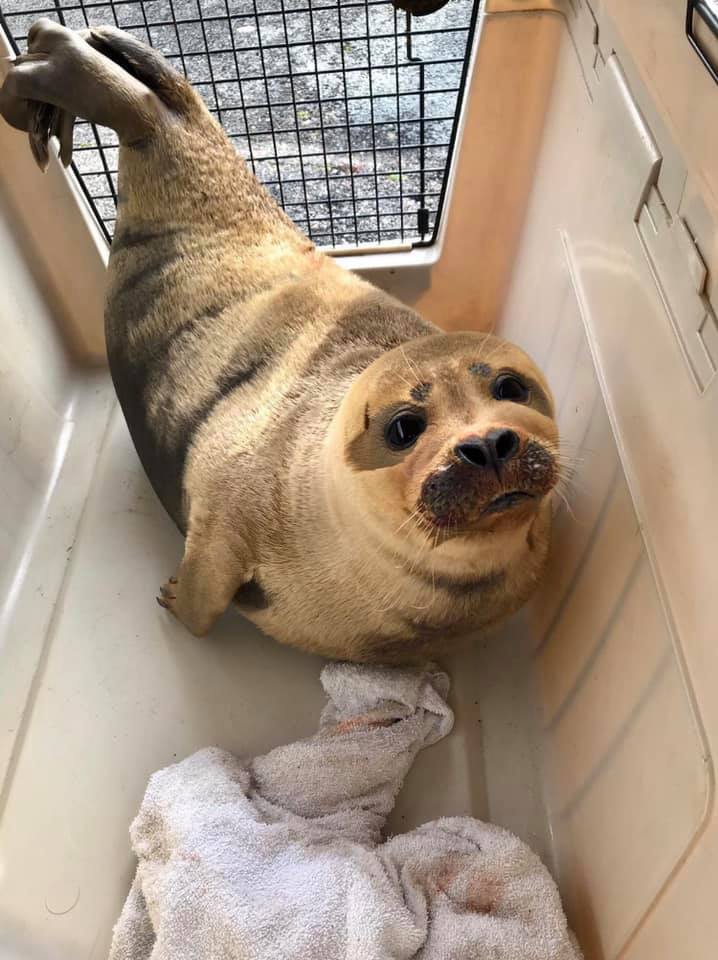 BDMLR would like to thank Teddington Lock for their assistance, the residents of Teddington Lock for their co-operation, and to Veterinarian Scott Miller.
Photo credit: BDMLR and Teddington Lock