Barmouth beach was invaded by immense numbers of sprats over the weekend – prompting expectations of an extravaganza of feeding dolphins.
Benar Beach in Gwynedd was smothered in millions of sprats – small members of the sardine family – on Saturday, and the prospect of an easy meal was expected to draw in dolphins and seals, as well as mackerel and bass.
Fisherman Aeron Griffith came across the sprats on the beach, saying: "I was going to get some bait, but ended up taking a few of them. Most would have died anyway as the large numbers depleted the oxygen out of the water.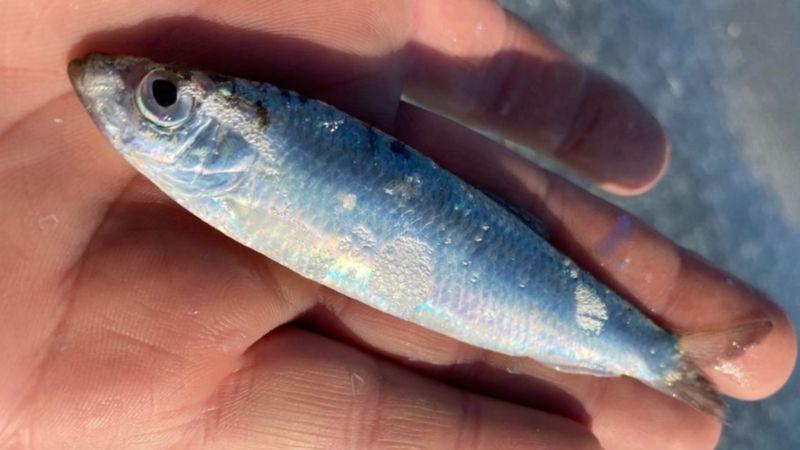 "This sort of mass stranding happens once a year, and it generally attracts predatory fish such as bass and mackerel, and occasionally dolphins and porpoises."
Robert Redman of Welsh Wild Waters explained: "What happens is the mackerel push the sprat far into the coast – they feed on the sprat. Once they get so far in and the tide comes in, the sprat get stranded."
Photo credit: Aeron Griffith