BARE X-Mission (SRP: £1,330)
The BARE X-Mission wins the 'cool name for a drysuit' competition hands down – X-Mission, sounds very Special Forces! It actually looks a bit Captain Scarlet with its rather swish red-and-black colour combo (it is also available in all-black), and thanks to its close 'cave cut' – as BARE calls it, as it was designed in partnership with a team of elite cave divers who wanted to eliminate any excess material and improve their aqua dynamics – it is far more flattering than some of its rivals.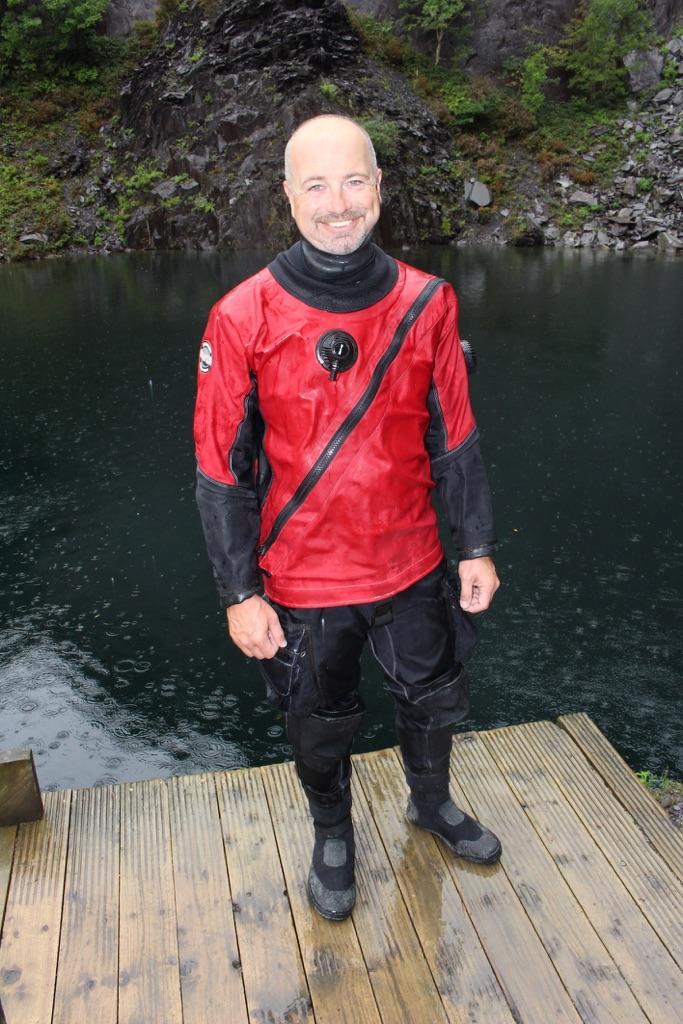 However, it is worth noting that while the cut provides a close fit, it doesn't mean your manoeuvrability is compromised. I contorted myself into all sorts of positions on land and underwater with little effort, and that was at times with a thick undersuit on. The anatomically shaped torso, arms and legs naturally add to the fine fit, and you can further tweak this to your satisfaction when you tighten up the telescopic torso and the adjustable elastic waistband. Consult BARE's sizing chart and talk to your dealer, and you will get a well-fitting suit.
The X-Mission is made from nylon ripstop trilaminate, which means it is extremely durable and able to cope with the rigours of cave and wreck diving, but also very lightweight – it only tips the scales at 3.4kg, and that is including the seals and boots. That means this is a great all-rounder – you can use it in the UK, but you can also take it with you abroad, for example Malta or Cyprus, or the Red Sea, in the winter months.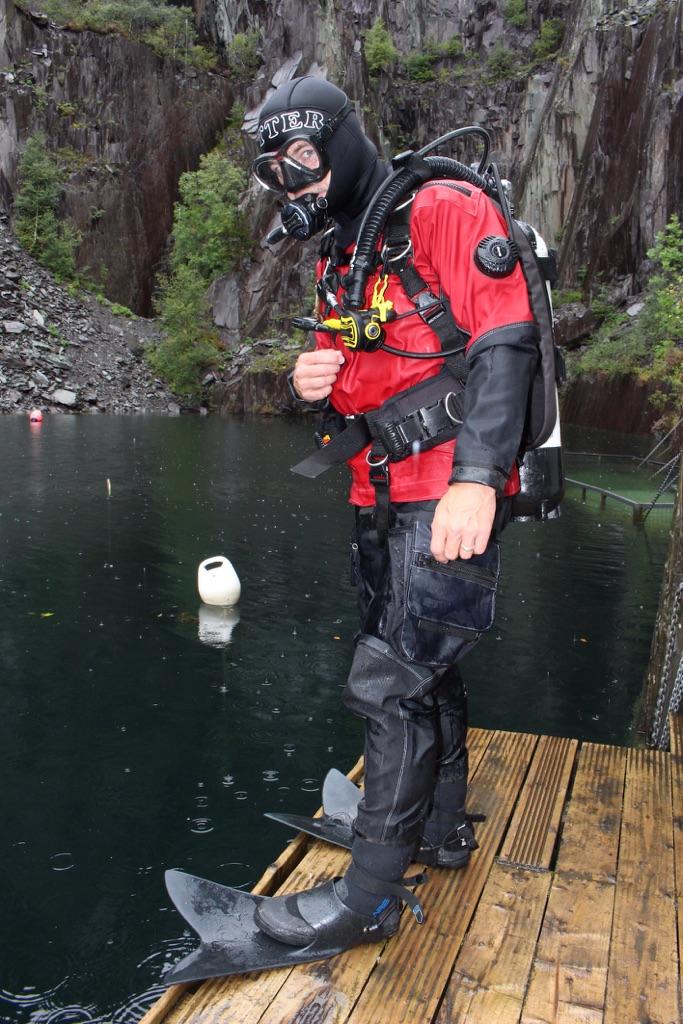 The suit is a self-entry model, with the light-but-strong plastic zipper running diagonally across the chest, and it is very easy to get in and out of on your own – something that cannot always be said of 'self-donning' drysuits!
The twin thigh pockets are spacious and equipped with multiple bungee cords in two thicknesses for securing and storing slates, dive lights, DSMBs and spools, and so on.
Our test suit came with a neoprene neck seal and latex wrist seals, which is a great pairing. I have always preferred neoprene around my neck, and find it more comfortable. This suit boasted a long neck seal which nestled nicely around my throat and I never got even the slightest trickle of water invading, and that was after some pretty animated neck rotations!
The X-Mission comes with two tech pockets, braces, Apeks valves, whip and a choice of seals and boots.
Our gear content is sponsored by Mike's Dive Store, the UK's premier dive retailer. For all your diving needs visit them in-store or online for your diving, freediving, snorkelling and servicing.