The new Retra Flash PRO and Prime are capable of much more with the new Supercharger.
Recycle time is reduced by more than 50% and the autonomy is doubled.
By purchasing the Supercharger your Warranty for the Retra Flash Prime or PRO will be extended by 6 months.
Tech-spec highlights
Recycle time at 40% power: ~0,7s*
Number of flashes at 50% power: 700+*
Complete assembly weight: 1150g*
*with Retra Flash PRO, 8x eneloop pro
The Supercharger works with additional 4xAA batteries for a total of 8x AA batteries to power your Retra Flash PRO or Prime.
The voltage of the battery compartment is doubled and the recycle time is reduced by more than 50% due to higher efficiency of energy transfer.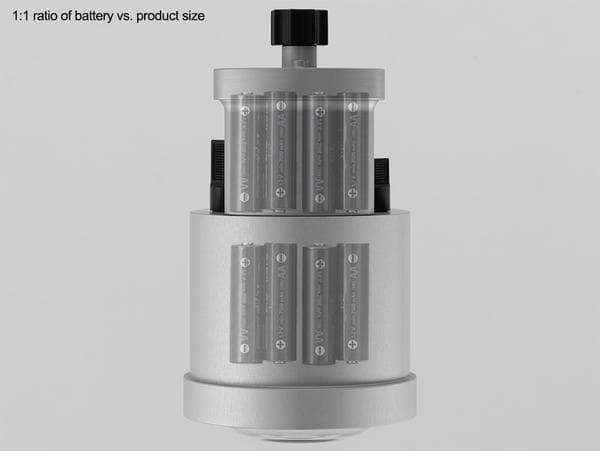 The autonomy is more than double as well.
Never miss a shot. The shortened recycle time will help illuminate more images during rapid photo sequences.
Double o-ring sealing on all surfaces and a super robust mounting system.
Designed with extra care to the sealing surfaces ensuring a peace of mind during usage in the field.
Once mounted the unit is very compact and the construction is robust. The photographer can hold onto the Supercharger when adjusting the flashgun underwater.
The Supercharger starts shipping in October 2020.
Want to read more Scuba Equipment Reviews?