Nicolas and Lena Remy Review the Retra Flash Pro
Since 2018, the underwater strobes market has been more active than ever, with no less than 9 products being released. In this 2-parts review I am going to cover one of the latest models: the Retra Flash Pro. This article focuses on the flash itself, whereas next month I will cover the optional accessories compatible with this strobe. At the time of writing, Lena and I have spent 51 hours in the water with two Retras, 20 hours shooting wide-angle, 31 hours on macro work.
The Retra Flash Pro is a nicely built unit, with a brushed aluminum finish that feels sturdy and eases heat dissipation. It isn't a small strobe yet remained easy to move around underwater, being 130mm long, it was simple enough tucking it close to our macro port. The three controls (2 dial knobs and 1 push button) are easy to grab and differentiate by touch, even at night with dry gloves. The "Pro" also comes with several innovative features, some being a first in the industry.
For instance, it can be connected to a smartphone via Bluetooth, to visualize useful data and customize strobe functions. Examples include a low-power mode or fine-tuning the focus light output. This is an evolutive strobe, and further customization capabilities are expected.
HSS (High Speed Sync) is another exciting capability: provided your camera and your housing LED circuitry (if you are using one) are capable of transmitting HSS signals, you can use the Retra Flash Pro at shutter speeds beyond the camera's maximum sync speed.
Lastly, the flash can be triggered by hand thanks to the rear push-button, which opens-up creative opportunities with long exposures on tripod.
In the water, I was impressed by the Retra's very wide, even and warm light beam, a big advantage for wide-angle and large animals' photography. In practice, I found it easier to completely light a big scene, whilst minimizing hard shadows, backscatter and avoiding to "burn" fish scales.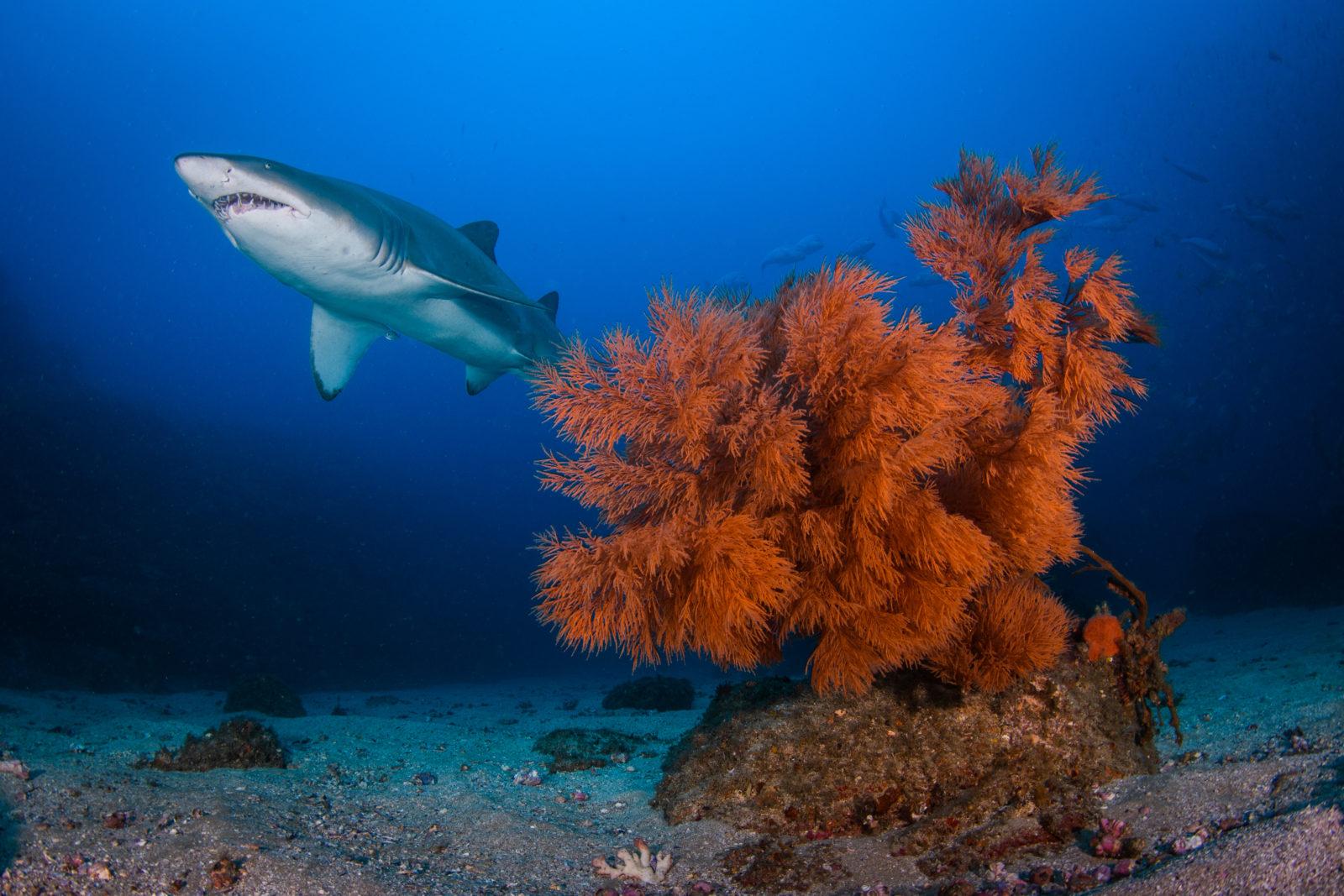 Besides quality, the Retra Flash Pro also delivers quantity: this is powerful strobe and we mostly found ourselves dialing it between 12 and 50% for wide-angle, 1-25% for macro and fish portraits.
Out of 4 Eneloop Pro AA batteries, we typically got around 300-350 photos per charge when shooting wide angle, whereas in macro we got around 600-800 shots, depending on subjects. I reckon this should be enough to cover a day of diving for most shooting situations.
In terms of recycle time, we haven't felt constrained except when going above 50% power, which we seldom did.
If you feel you need more shots or fast recycling at high powers, consider the optional Retra Flash Supercharger, which I'll review next month.
Lastly, the Retra Flash Pro is well protected against water damage. Dual o-rings secure the battery compartment, are easy to inspect (fitted onto the battery cover), and only require greasing every 10 dives. What's more, a leak detector is integrated within the battery contacts, which will trigger a visual alarm with as little as 2ml water ingress. This alarms tells the diver to stop shooting and clean battery contacts with fresh, soapy water as soon as practical. Doing so, there is a good chance the strobe will work again – a great "save-the-dive-trip" feature.
Article Written By Nicolas Remy
Photo Credit: Nicolas & Lena Remy
For more images from Nicolas and Lena visit their Website, Nicolas & Lena Remy Photography or follow them on Instagram and Facebook
Want to read more Scuba Equipment Reviews?