In this article, we look at just some of Australia's best dive sites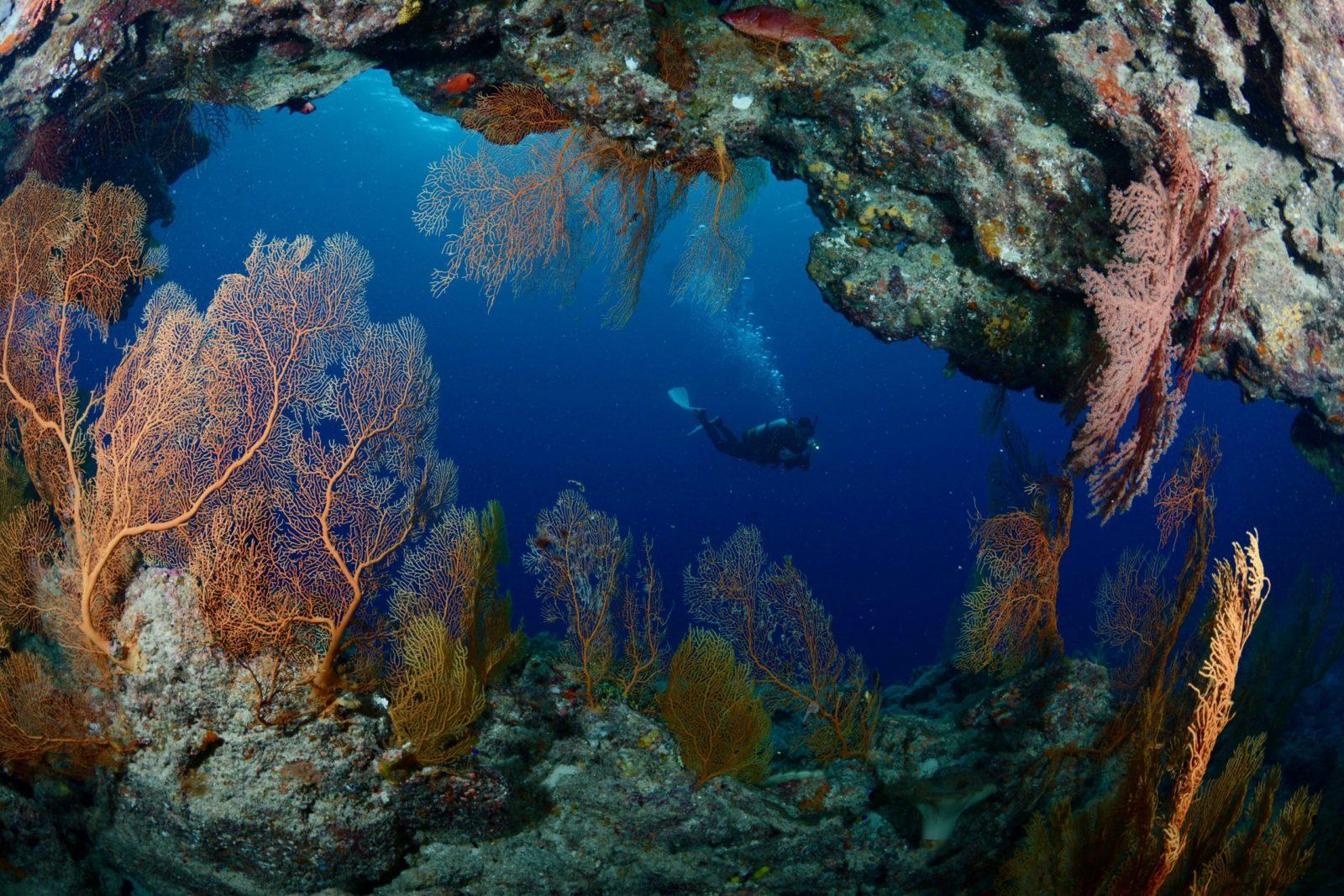 As lockdown restrictions relax and state borders open up, and with international travel still a little way off, it is time once again to be thankful that we live in Australia.
Few, if any countries in the world can boast such a varied assortment of diving. From the vivid corals of the Great Barrier Reef to the spectacular kelp forests of the Great Southern Reef, from whale sharks at Ningaloo to leafy sea dragon at the Mornington peninsular. You can dive with great white sharks or swim with humpback whales.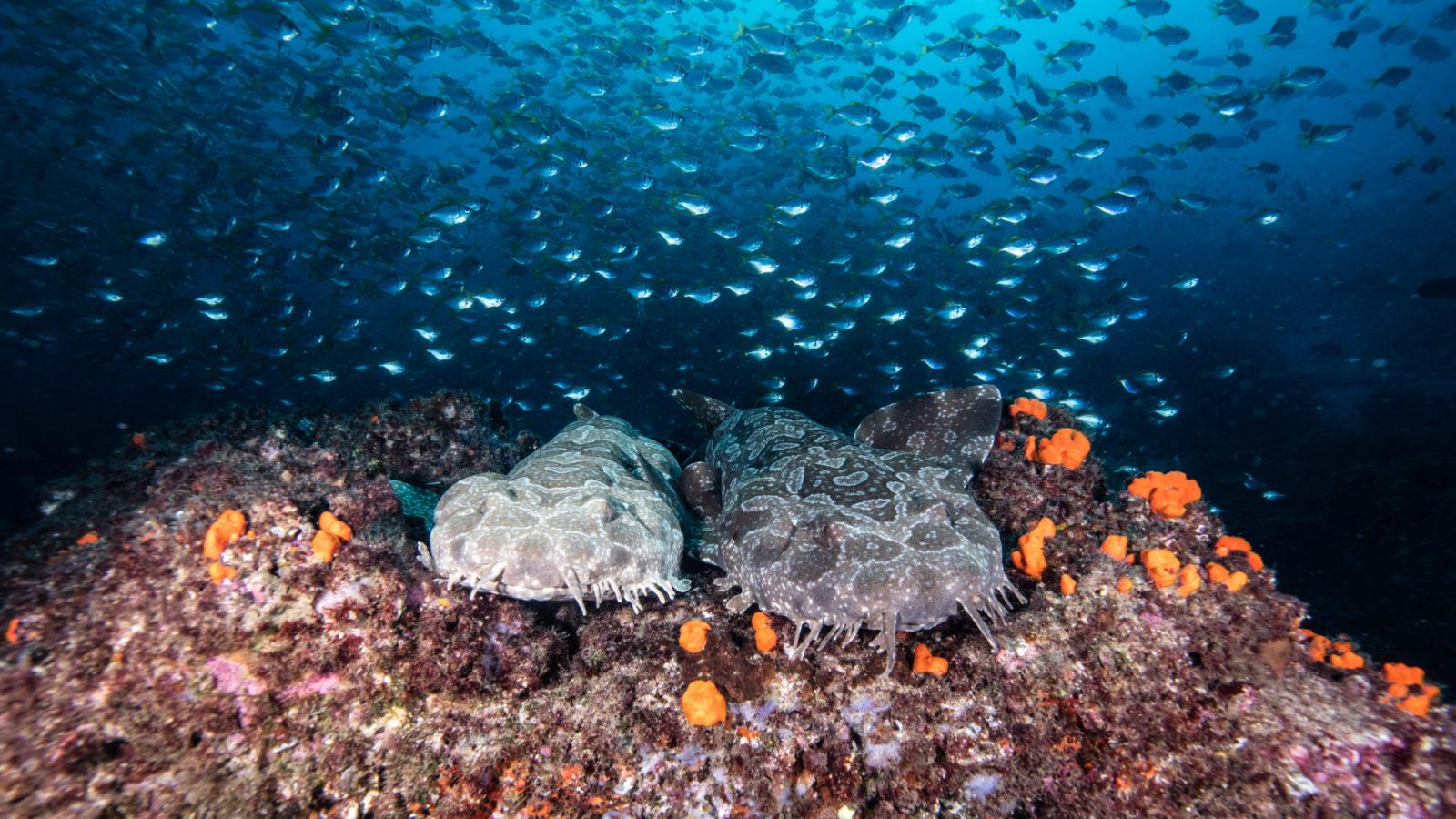 Perhaps witness the mass migration of the spider crabs, visit one of the many beautiful islands or dive one of the hundreds of wrecks that litter the shores of this diving Eden called Australia. The list of places to go to, and of creatures to see is almost endless. For a little inspiration, we have compiled a selection of world-renowned heavyweights and some lesser-known gems of Australian diving.
Queensland
Where better place to start than in Queensland home of the iconic Great Barrier Reef. This fantastic living structure is over 2300KM long, is comprised of over 2900 individual reefs and 900 islands and can be seen from space. But diving is not just limited to the GBR, with some amazing wrecks and spectacular dives around the Sunshine Coast, Brisbane and the Gold Coast.
Northern Great Barrier Reef – Cairns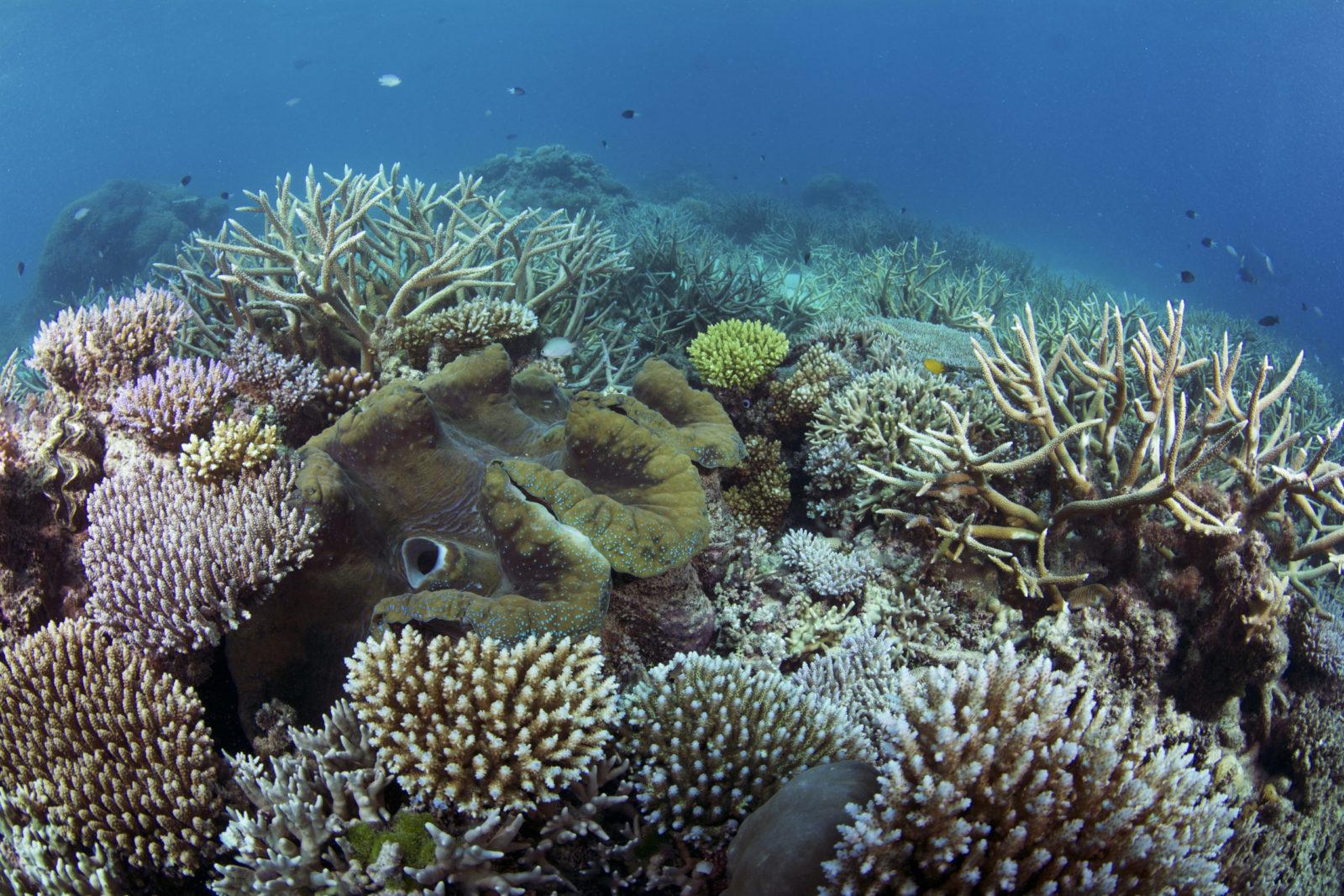 Cairns is the most popular location to access the northern areas of the reef. Divers have the option of day trips out to the likes of Norman, Saxon or Hastings reefs or Liveaboard trips to the more remote Ribbon Reefs and Osprey reef. I was lucky to be on the Spirit of Freedom for their final voyage before the lockdown came into effect. The waters were teeming with life, the hard corals on the Ribbon Reefs were pristine, and the soft corals at Osprey Reef were spectacular.
Mike Ball is currently operating 5-day minke whale trips and will be running 5-day tours to Osprey Reef & Cod hole from August. World class scuba diving on the Great Barrier Reef and Coral Sea on Australia's most awarded liveaboard, Spoilsport.
Divers Den are open for courses and day trips to Norman Saxon and Hastings Reefs. The experts since 1974. Day trips, overnight trips and 5-star PADI Dive School
Photo Credit: Adrian Stacey
SS Yongala – Townsville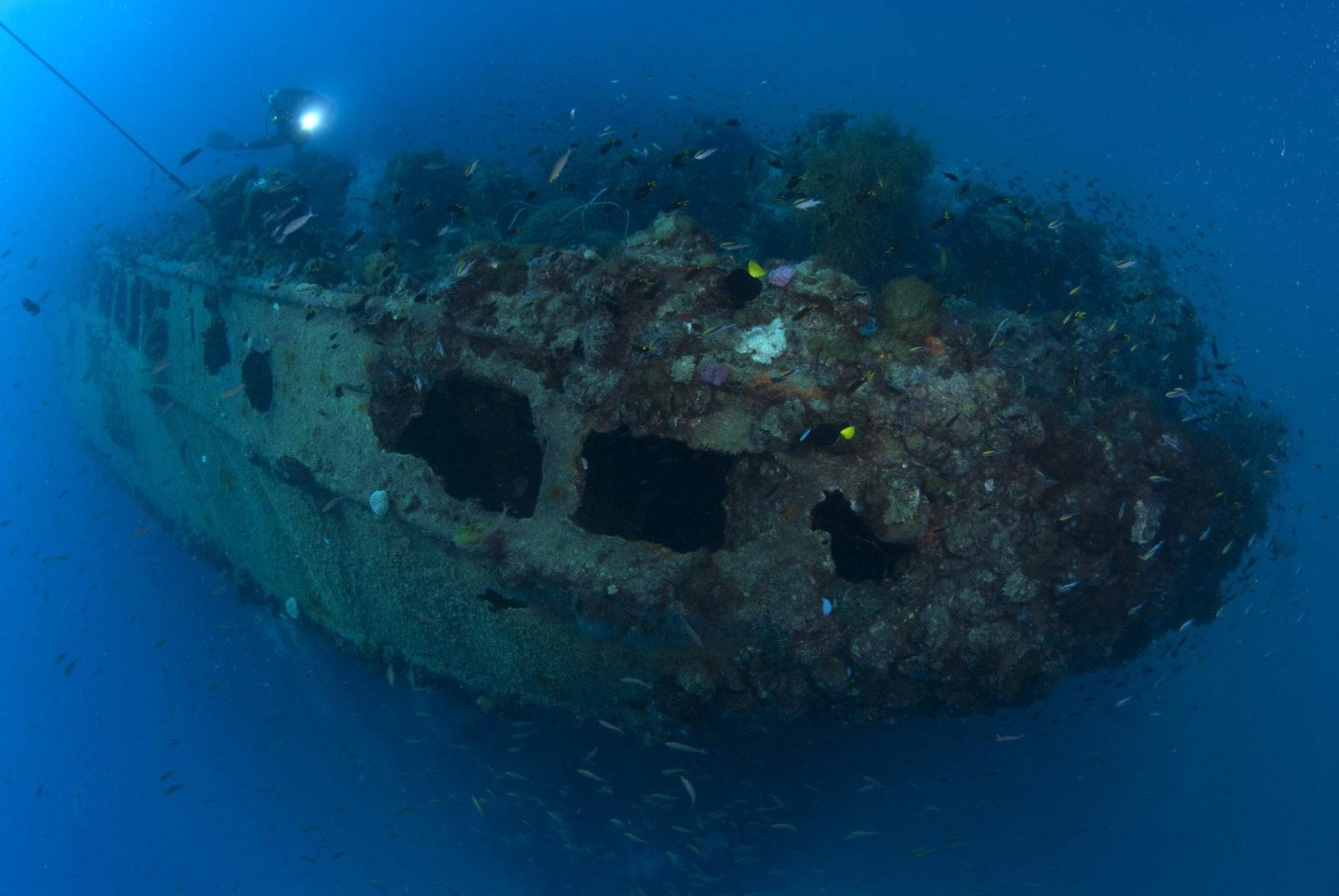 Speaking of the spectacular, the SS Yongala is often touted as one of the best wrecks in the world, and with good reason. Resting on the sand at a depth of 30 meters, it is a beacon for marine life. Immense schools of fish swarm the coral-encrusted hull, huge rays, sharks and turtles frequent this oasis of marine life, while huge nudibranchs and numerous other critters call the Yongala home.
Adrenaline Dive are once again taking divers to the SS Yongala from there Townsville base. With over 30 years in Marine Tourism, you can relax knowing they have the skills, knowledge and experience of the best spots on the Great Barrier Reef.
Photo Credit: Adrian Stacey
Southern Great Barrier Reef – Gladstone to Bundaberg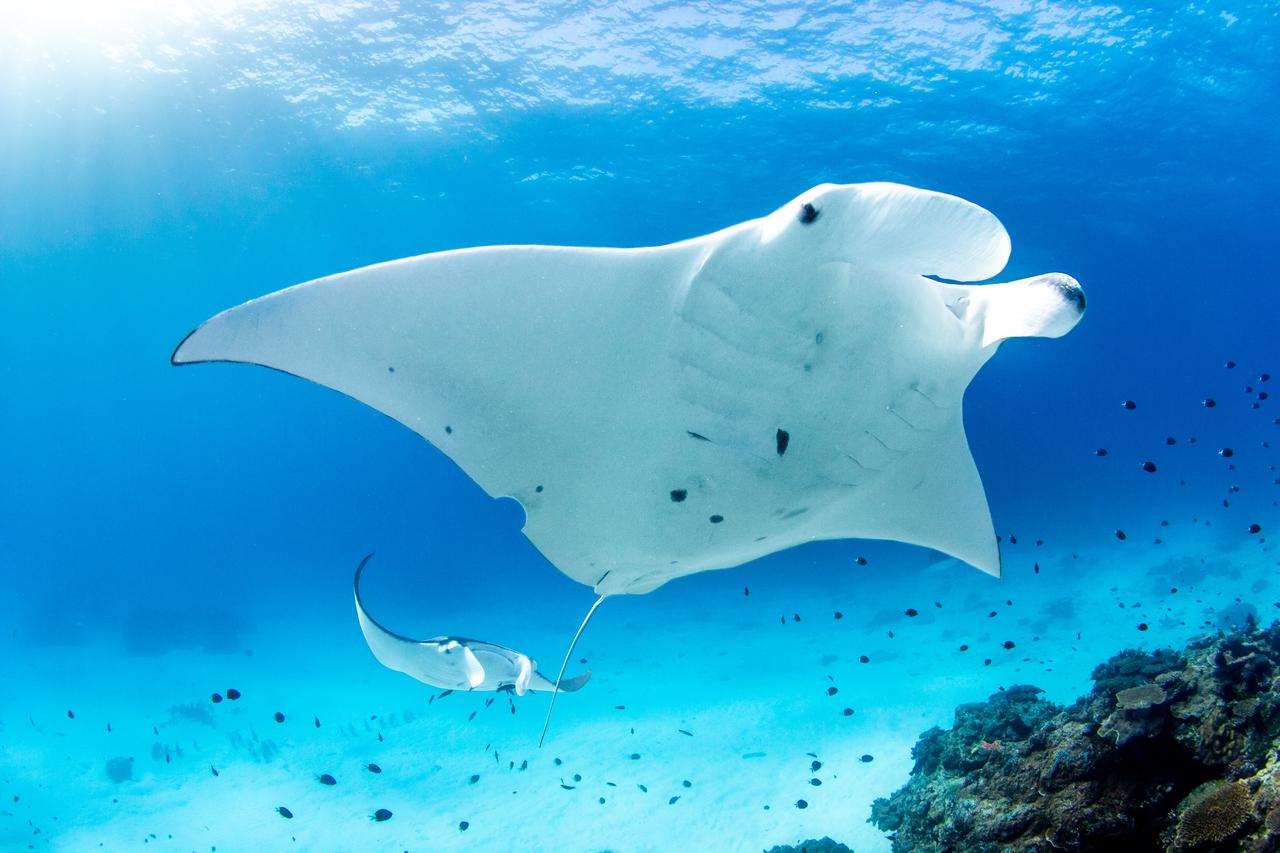 At the southernmost reaches of the Great Barrier Reef are the Capricorn and Bunker Group of Islands. Not quite as well-known as their northern counterparts, the diving in this region is every bit as stunning. Some of the region's highlights include Heron island. This is a tropical paradise with a wealth of beautiful dives, including Heron Bommie which Jacques Cousteau even listed in his top ten dive sites. Lady Musgrave Island boasts pristine reefs set against the backdrop of a vast turquoise lagoon bustling with life. While Lady Elliot Island has become synonymous with the majestic Manta Rays which inhabit these waters year-round.
Heron Island Resort is open for business and also operates trips to Wilson island for snorkelling. Experience nature at its best on Heron Island, world famous for its spectacular coral reef and a sanctuary for an extraordinary variety of marine life. This natural coral cay provides a genuine eco-experience and the unique opportunity to witness the magic of the world's largest coral reef.
Lady Elliot Island is open once again at a time when the mantas are most active. Lady Elliot Island is a coral cay located at the southern tip of the World Heritage Listed Great Barrier Reef.
Lady Musgrave Experience are operating day trips out to the island and will soon be opening a dive platform on the lagoon that will even offer underwater accommodation. This will give guest easy access to all the surrounding reefs.
North Stradbroke Island – Brisbane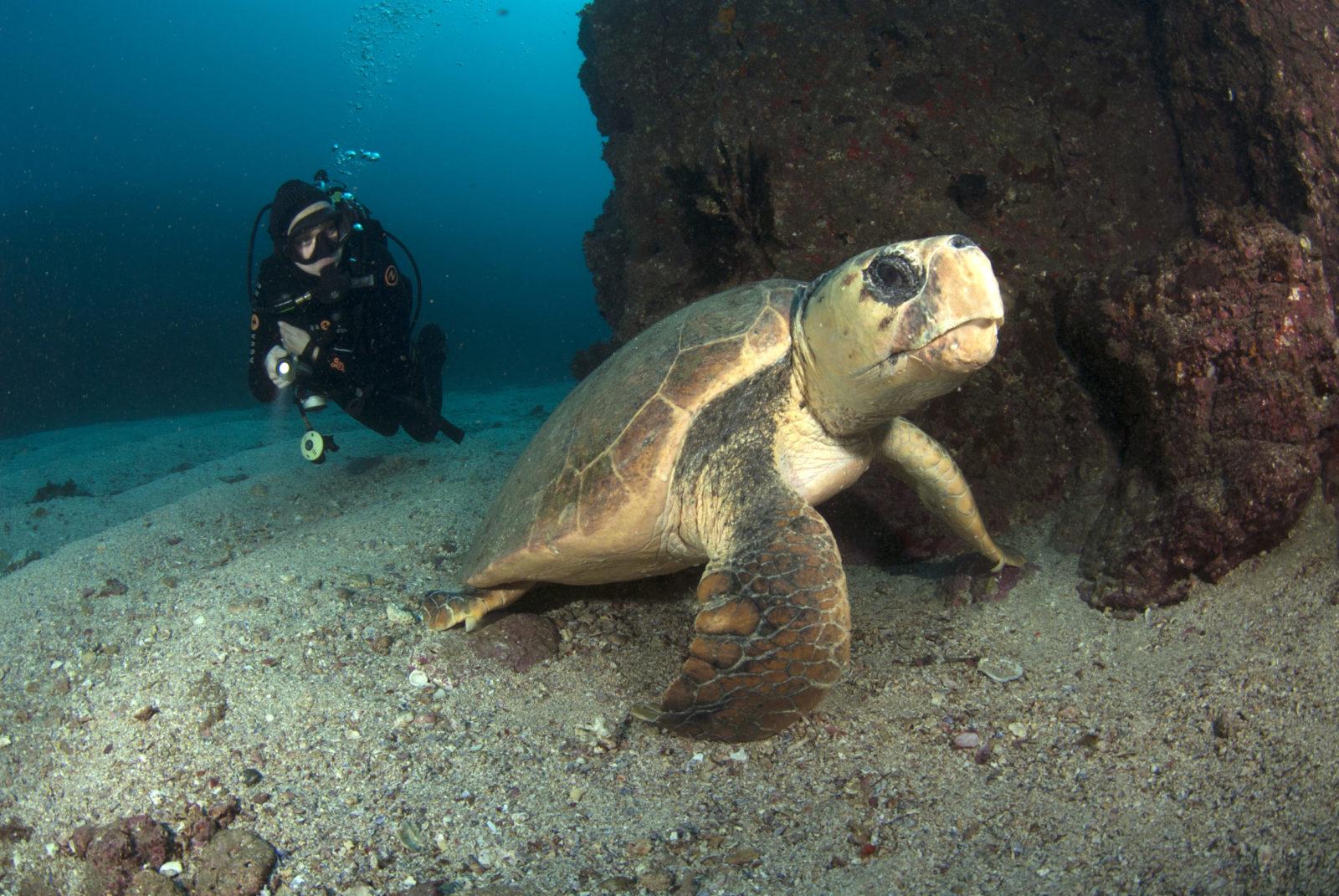 Accessible by ferry from Brisbane, North Stradbroke island attracts manta rays during the summer month and grey nurse sharks in the winter months. Deep gutters offer the ideal hiding place for loggerhead turtles and wobbegong sharks. If you are really lucky you might even see a humpback whale on its annual migration.
Manta Lodge is now open for business and taking bookings. Manta Lodge & Scuba Centre is Brisbane's premier dive facility for high quality, live-in scuba diving training. Located right on the beach at Point Lookout, we specialise in providing world-class scuba diving courses and dive trips to the Moreton Bay Marine Park on beautiful North Stradbroke Island.
New South Wales
New South Wales is blessed with a vast array of excellent dives and offers a unique underwater experience as warm tropical waters collide with the cold waters of the Southern Ocean. It is probably one off the best places on the planet to dive with grey nurse sharks, it is home to plentiful wobbegongs, boast an annual whale migration and has some magnificent scenery both above and below the water.
Julien Rocks – Byron Bay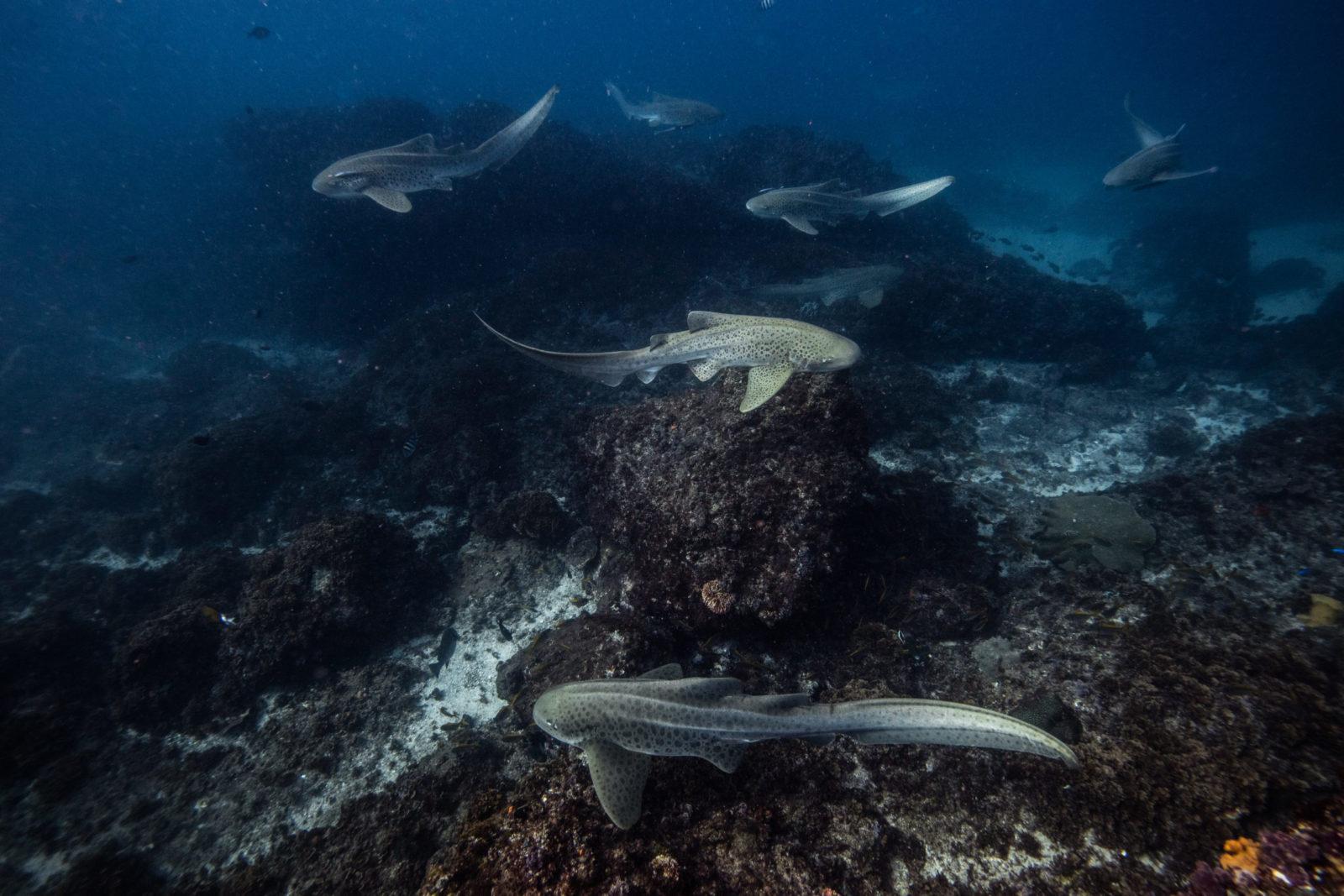 Just a 5-minute boat ride from Byron Bays main beach this great dive site is carpeted with, well, carpet sharks! Wobbegongs are everywhere. In the summer months, manta rays and leopard sharks can be found in abundance, and in the winter months, the docile but fearsome-looking grey nurse sharks lurk in the shadows of this rocky dive location.
Sundive Byron Bay are once again operating trips out to Julien rocks. Established on 1988, Sundive is Byron Bay's only PAD 5 Star Instructor Development Centre, a rating that represents the commitment to quality, safety and service.
Photo credit: Simone Caprodossi
Fish Rock Cave – South West Rocks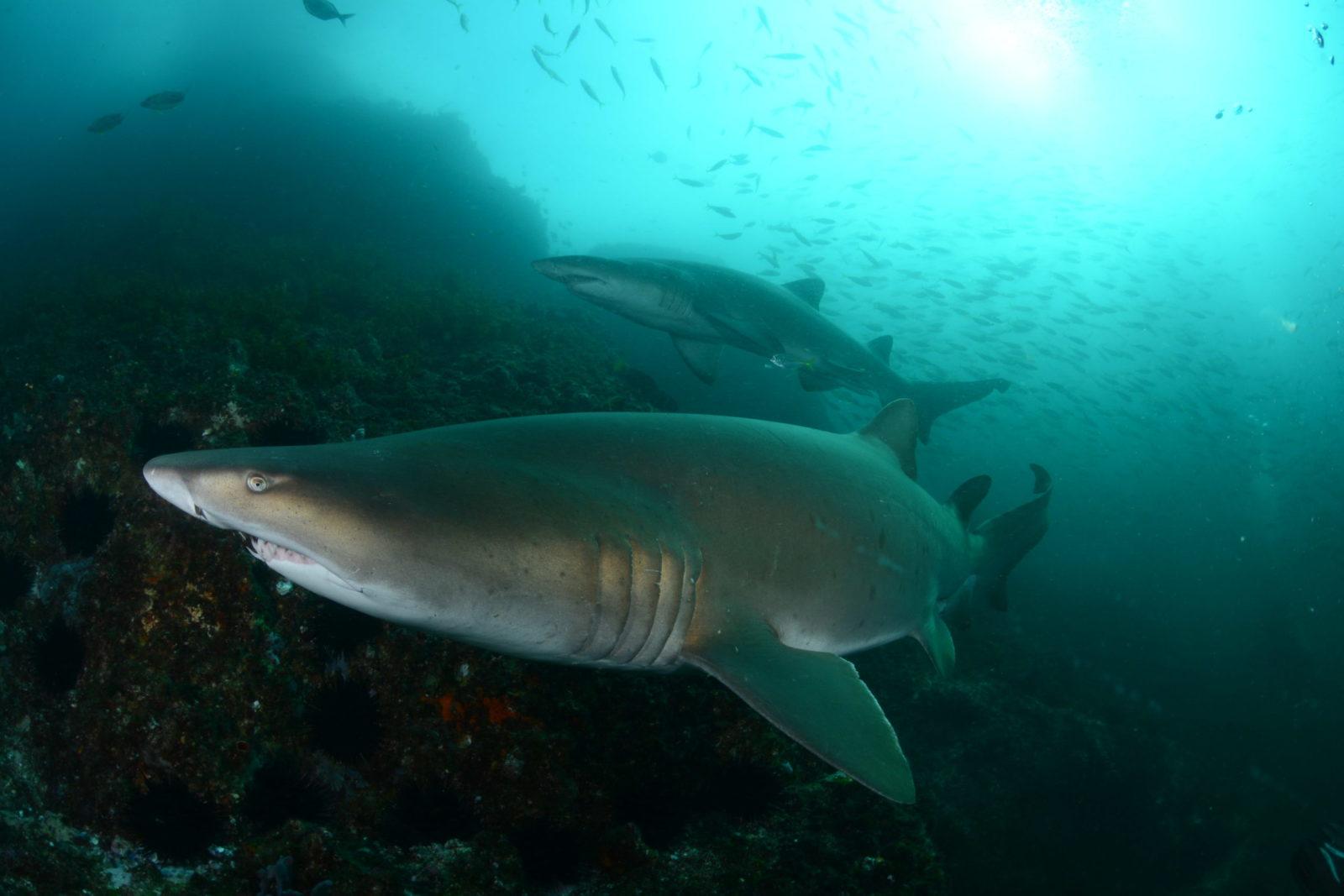 Grey nurse sharks, grey nurse sharks and then some more grey nurse sharks, plus wobbegongs, massive schools of fish the occasional school of hammerheads and did I mention grey nurse sharks, and a cave. A truly fantastic place to dive.
South West Rocks Dive Centre are taking divers out again to see the grey nurse sharks. The South West Rocks Dive Centre is a family owned and operated business leading dives to Fish Rock for the past 40+ years. We dive every day and have the most experienced dive staff in the area.
Photo Credit: Adrian Stacey
Jervis Bay – Jervis Bay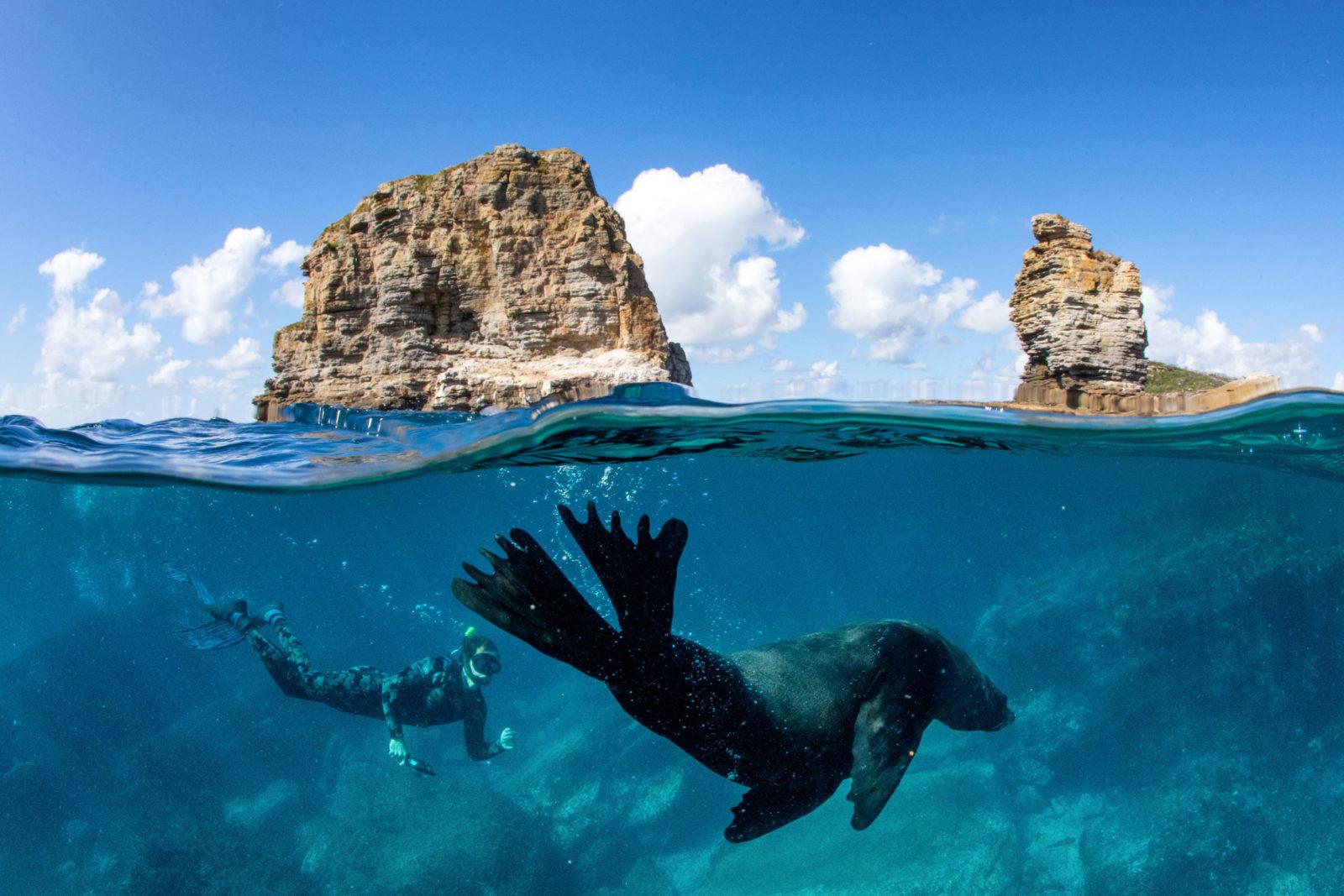 200 KM south of Sydney is the idyllic setting of Jervis Bay. Home to a vast marine park. Here divers are treated to sheer soft coral walls, multiple caves and swim-throughs, wrecks including planes and ships, shark nurseries, macro life and miles of rocky coastline. Not to mention a resident fur seal colony and the elusive weedy sea dragon.
Dive Jervis bay offer day trips to all of the area's best dive sites. Scuba Diving and Padi Courses.
Photo Credit: Jonathan Mueller
Victoria
Above the water, Victoria is perhaps best known for the Great Ocean Road scenic drive which includes the famous twelve apostles, Below the water is every bit as spectacular, with hundreds of wrecks and numerous jetties that support a wealth of weird and wonderful marine life. Plus the surreal spectacle of the annual giant spider carb migration.
Mornington Peninsula – Melbourne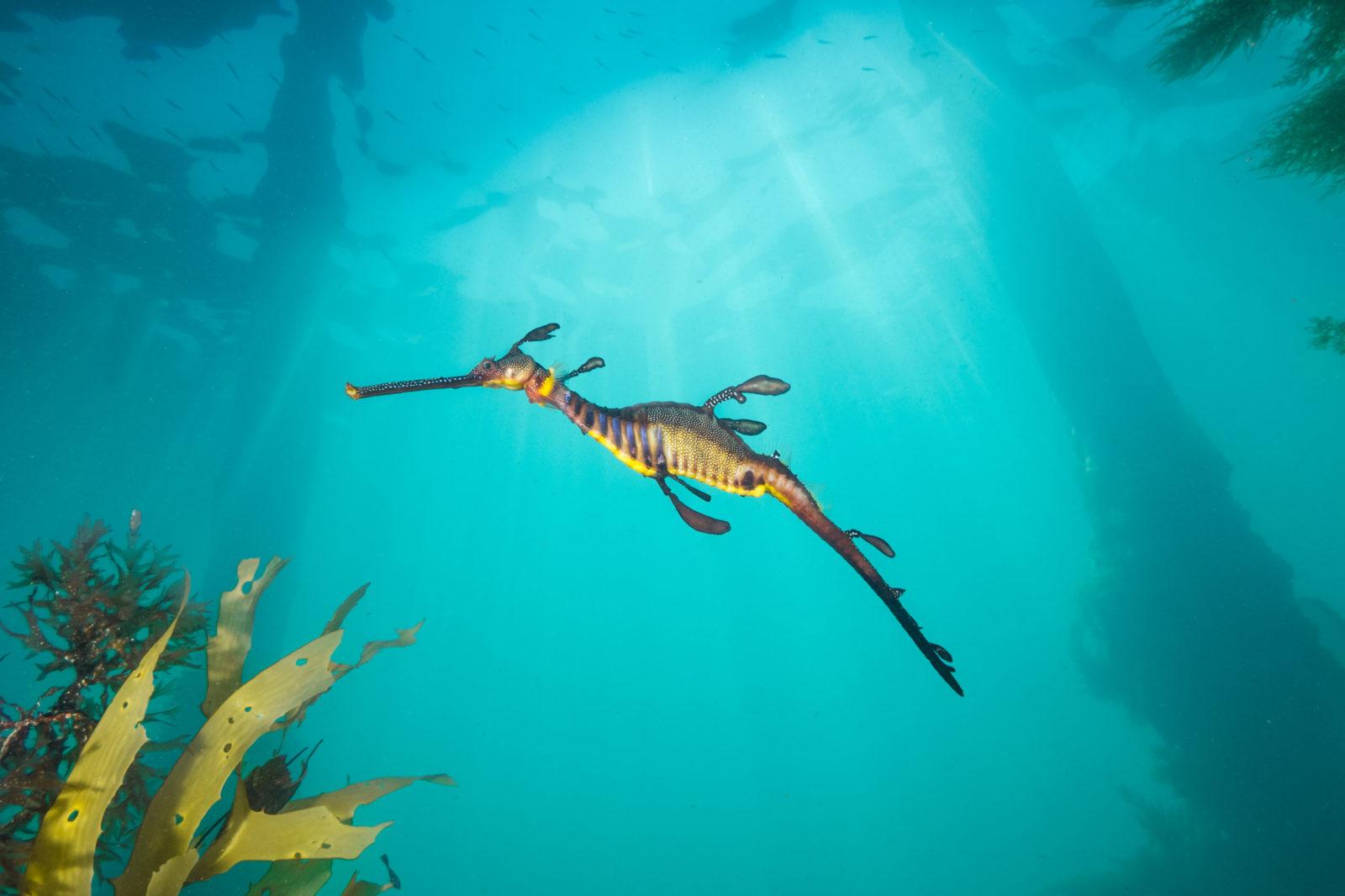 The piers at Melbourne's Port Phillip Bay provide divers with all-weather diving opportunities, being on a bay there's always a sheltered side where divers can get in and enjoy interacting with resident critters. None more popular than the annual Spider Crab migration made famous by David Attenborough's Blue Planet 2 with the Rye pier as the famous "Go to" dive site. Additional to this annual event, there are an incredible array of colourful nudibranchs with the Blairgowrie pier/marina as a destination of choice for the sea slug fanatics. These aren't to be outdone by our state marine emblem, the Weedy Sea dragon commonly encountered around the Portsea Pier.
Bay Play offer trips to all of the best dive sites in the area. Bayplay offers an array of amazing adventure activities and unforgettable experiences to suit everyone on the Mornington Peninsula.
Photo credit: Matt Krumins
Philip Bay Wrecks – Melbourne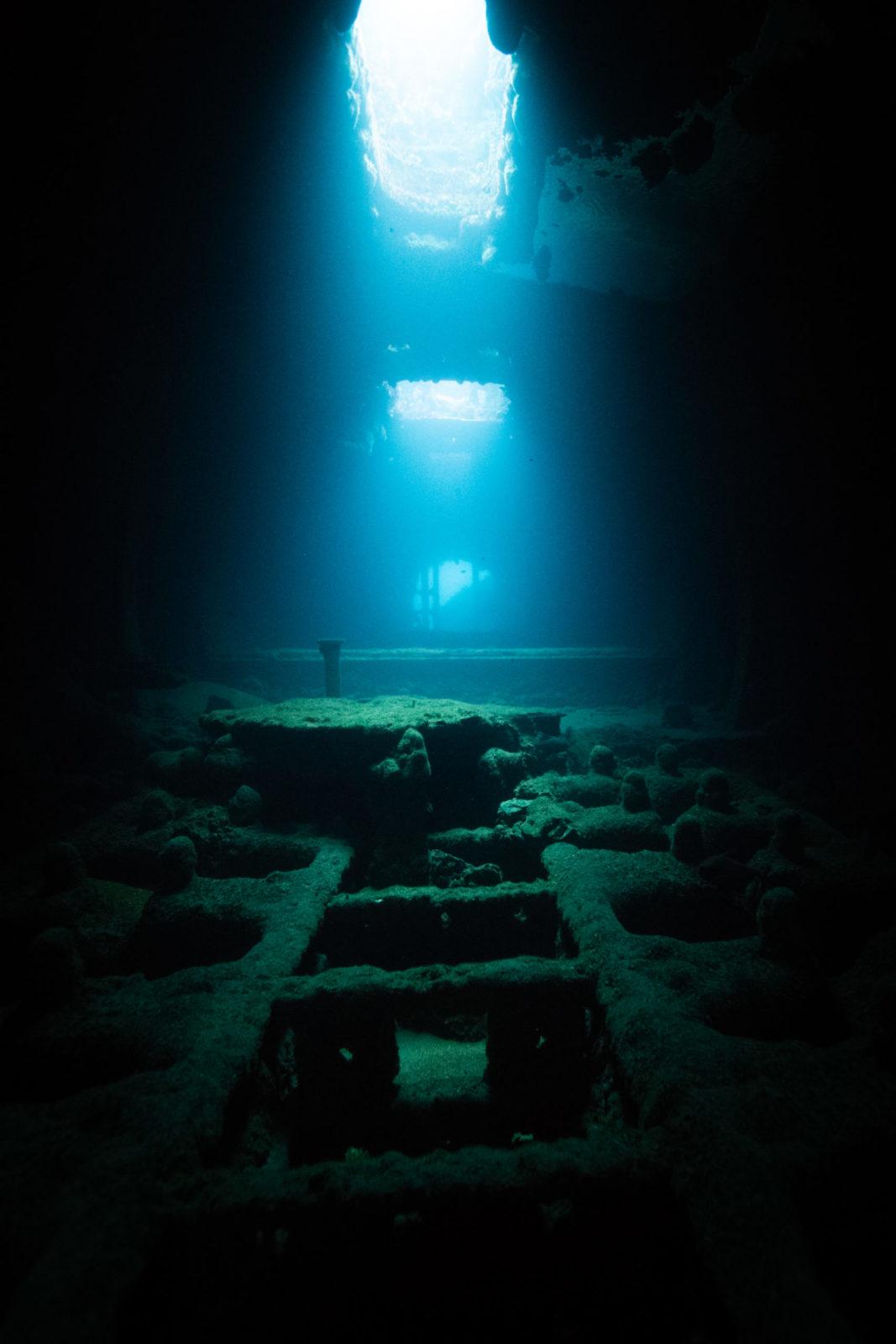 If the pursuit of rusty metal floats your boat (or sunk it in this case), Melbourne has it all! From historic wrecks inside the bay such as the Eliza Ramsden through to a fleet of WW1 British J Class submarines, scuttled after decommissioning, to the more recent and purposely created artificial reef in the ex-HMAS Canberra. From 8 meters of depth to it's resting depth of 29 meters, the Canberra is a great fun dive for divers of all levels. With 138 meters of wreck to explore across numerous levels, this is a magnet for divers and marine life alike.
Scuba Culture offer regular trips to the area's wrecks and the piers of the Mornington Peninsular. The biggest range of the best diving & snorkelling products, backed up by unrivalled multi award winning customer service and providing unsurpassed quality diver training to all levels, SCUBA CULTURE, the destination for the astute diver who will only settle for the very best.
Photo Credit: Matt Krumins
Tasmania
With more than 4,850 km of coastline and 45,000 hectares of marine reserves, the clear coastal waters of Tasmania offer some of the best temperate diving in the world. From the Dramatic walls of at Bicheno to the impressive wreck of the SS Nord. Marine life is also plentiful, dolphins, seals and even penguins call the brisk waters of Tasmania home. Plus of course, the weedy sea dragon, the specimens found in Tasmania are the largest and the most colourful.
Tasman Peninsula – Eagle Hawk Neck
The Tasman Peninsula region offers huge caves, tunnels and canyons, particularly in Waterfall Bay, an area well known for its sea caves. The largest, Cathedral Cave, which is the largest sea cave system in Australia, consists of a massive entrance (maximum water depth 21m), extending back into smaller caverns with narrow tunnels and cross passages. The walls are covered with brightly coloured invertebrates typically found in much deeper water. In addition, there are stunning sponge gardens, the impressive wreck of the SS Nord and colonies of the ever-playful fur seals.
Eagle Hawk Dive Centre is open for business and are taking customers to some of Tasmania's favourite dive sites. PADI 5 Star Dive Centre is situated on the Tasman Peninsula in southeastern Tasmania at only 1 hour from Hobart.
Photo credit: Karen Gowlett-Holmes & Michael Baron
South Australia
Perhaps best known for cage diving with Great White sharks, this state has so much more to offer. The rugged coastline provides a host of excellent diving opportunities. There is the picturesque Kangaroo Island, the macro divers favourites, Port Hughes and Edithburgh jetties on the Yorke Peninsula, and unique to South Australia the amazing Giant Cuttlefish aggregation near Whyalla each winter!
Neptune Islands – Port Lincoln
The Neptunes are a pristine, wild and rugged paradise – an elemental tour de force – where the planet's most amazing prehistoric survivor congregates. Male great whites (up to 5-metres) inhabit the islands all year round. The seal pups are born in summer (December to January), but don't start entering the ocean until winter (April to August). That's when the giant female great whites (up to 6-metres) come to the Neptunes. That extra metre almost doubles their bodyweight. They are incredible creatures.
Rodney Fox Shark Expeditions Have resumed their tours to see these magnificent creatures. Eco friendly great white shark cage diving in South Australia with the Fox's! From inventing the shark cage over 50 years ago to current day research based expeditions. The Fox Team are unrivalled in their passion and promotion of this still misunderstood animal.
Photo credit: Rodney Fox Shark Expeditions
Fleurieu Peninsula – Adelaide
The Fleurieu Peninsula offers a variety of shore dive sites, including Port Noarlunga Jetty, Second Valley, and The Bluff at Victor Harbor. However Rapid Bay is generally regarded as one of Australia's best jetty dives, and although you can dive it from the shore, the best part of this large dive site is nearly 500m offshore. It is therefore most easily accessed by boat. It is one of the best spots for sighting the unique leafy sea dragon. Rapid bay is also the site of the ex-HMAS Hobart a stunning coral encrusted wreck.
Underwater Sports visit all of the best dive sites in the Adelaide region. Underwater Sports Diving Centre is a family owned business in Holden Hill, Adelaide, South Australia.
Photo Credit: David Gordon
Western Australia
This vast state has an embarrassment of riches when it comes to diving. It is home the longest fringing reef in the world, Ningaloo, the untouched Rowley Shoals and the remote Abrolhos islands. In addition to this is highly regarded wrecks of the ex-HMAS Swan and ex-HMAS Perth, Rottnest Island, Murion island, Point Murat Navy pier an annual humpback whale migration and whale sharks galore.
Ningaloo Reef – Exmouth
Ningaloo Reef has it all! This sprawling reef offers pristine corals a remarkable amount of tropical fish and the chance of some spectacular, big animal encounters. This UNESCO world heritage reef is home to turtles, reef sharks and stingrays, manta rays, dugongs and humpback whales. Plus the biggest fish in the sea, the whale shark, feasts here for six months following the annual coral spawning.
Exmouth Dive operates daily trips out to the reef and for whale shark swims. Exmouth, Western Australia, is the gateway to Australia's iconic Ningaloo Reef – a pristine aquatic wonderland that is home to an abundance of marine life including dolphins, manta rays, turtles, Humpback whales and of course the iconic whale sharks.
Photo Credit: Adrian Stacey (Whale Shark)
Rottnest Island – Perth
Rottnest Island is located a stone's throw from the city of Perth. This beautiful island is home to a myriad of wildlife, including a fur seal colony, vibrant corals and numerous shipwrecks. The other very different feature of diving around Rottnest and surrounding areas is that the reef is mainly made of limestone.
This means lots of caves and swim throughs as well as a whole new range of marine species which come with this type of reef. Underwater caves which lead from cave to cave and cavern to cavern make some dives feel like you are in a different world. The limestone reef structure differs to the boulder type reef of the south west and it does offer some fantastic underwater landscapes and topography.
Perth Scuba is taking divers out the stunning Rottnest island once again. Perth Scuba is Western Australia's largest dive centre. We teach PADI and TDI dive courses, have a huge range of dive and snorkelling equipment.
Photo Credit: Johanna Pool
I have only just scratched the surface of the wealth of fantastic dive destination that this diverse country offers. There has never been a better opportunity to experience this diving paradise, so now is the time to plan a road trip or jump on a flight, before the crowds of international tourist return.
Want to read about more great places to dive?