Scuba Diver talks to Sarah Daily, who as well as being a scuba diving and freediving instructor is an 'aquatic entertainer' who has performed underwater dance routines with alligators and sharks.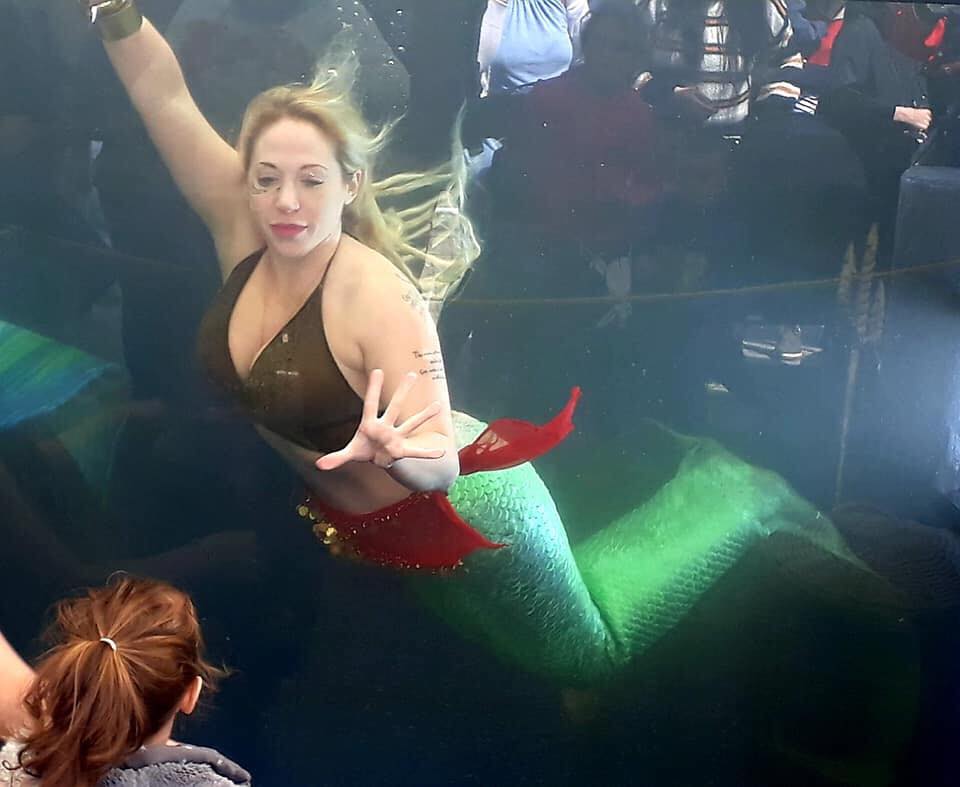 Q: How on Earth did you become an aquatic entertainer?
A: I've always worked in and around water, I've always smelt of chlorine and gone through shampoo like crazy – never have I owned a car whose interior doesn't feel just that little bit damp.
I started my career as a swimming coach, which I still dabble in. I would regularly receive comments from the parents of my students requesting further classes after they had completed all of their stages with me, so I started running synchronised swimming clubs – fun sessions where the children would create routines for their parents, which I would film below the water for them to take home.
I've been diving for about 12 years now, being an instructor for seven of them. Though it had occurred to me to turn this into an art form, I never really had the tools nor support to fulfil it until I came for a photoshoot in the tank at Mermaid Cove. I hopped in and just performed to the music they had playing at the time. It was from there that not only did I receive a request for a formal interview to become a performer for Mermaid Cove, but I discussed my ideas of freedive dancing with Elle and Kai, the Directors. From there, the Danseaqua was born.
Q: You are a scuba diver and a freediver, but how did you first get into diving?
A: I blame my godparents for the financial drain that is being a diver. Back in the 1990s as a child in the fens, I didn't know any divers except them. They used to come in and film the synchronised swimming classes I used to attend. I thought they were the coolest people in the world in their 1990's neoprene glory, (they still are pretty damn cool by the way, but with far less neon yellow these days.)
I completed my Open Water course at 19 back in Cambridge and that was it. As for freediving, it was certainly something I had been doing for years previous though not knowing much about it, or even knowing it was called freediving back then. It wasn't until I was living out in Thailand that I heard the word 'freediving'. I was taught by the late, great Stephen Keenan, who sadly passed away a few years back. Stephen certainly played a large role in igniting the flame and starting the foundations of where I am today.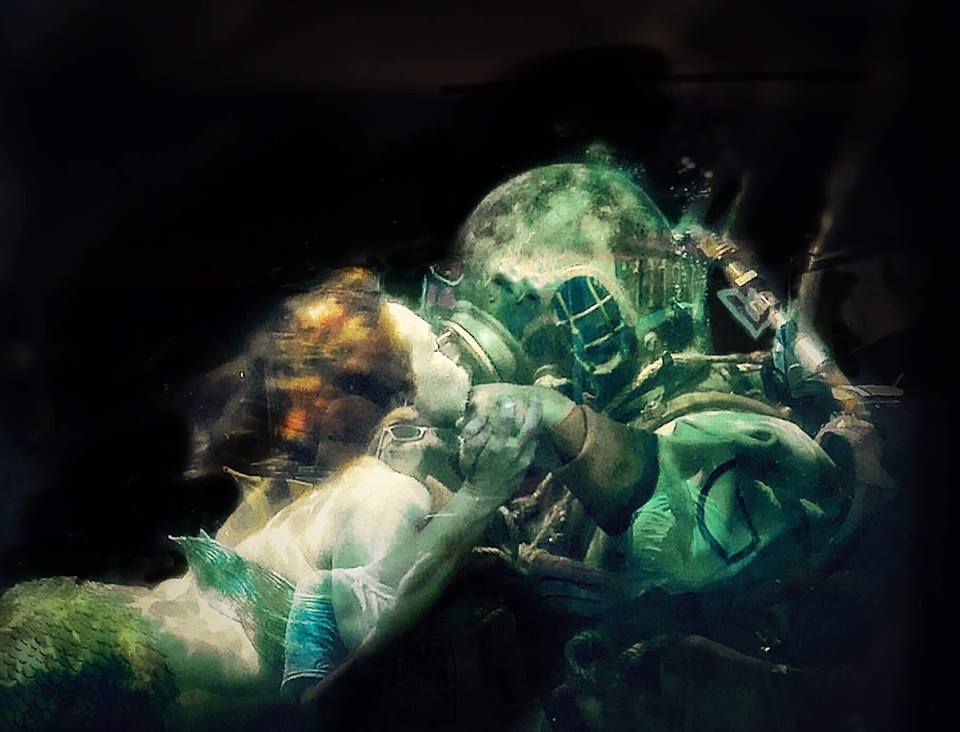 Q: You are a scuba diving instructor and a freediving instructor, which is closest to your heart?
A: Coming from a world of mermaids, I have this argument a lot! I very much believe there are benefits to both, and I enjoy them both the same. I guess without trying to sound too pretentious, freediving is about mostly discovering yourself, scuba is for discovering the unknown.
I love the freedom of just slipping into the sea in minimal gear, or getting nice and close to aquatic life without the bubbles scaring them away, but if there's something to really see, to study, like a wreck, I find it far more enjoyable to be weightless with your buddy for 45 minutes and take my time discovering it.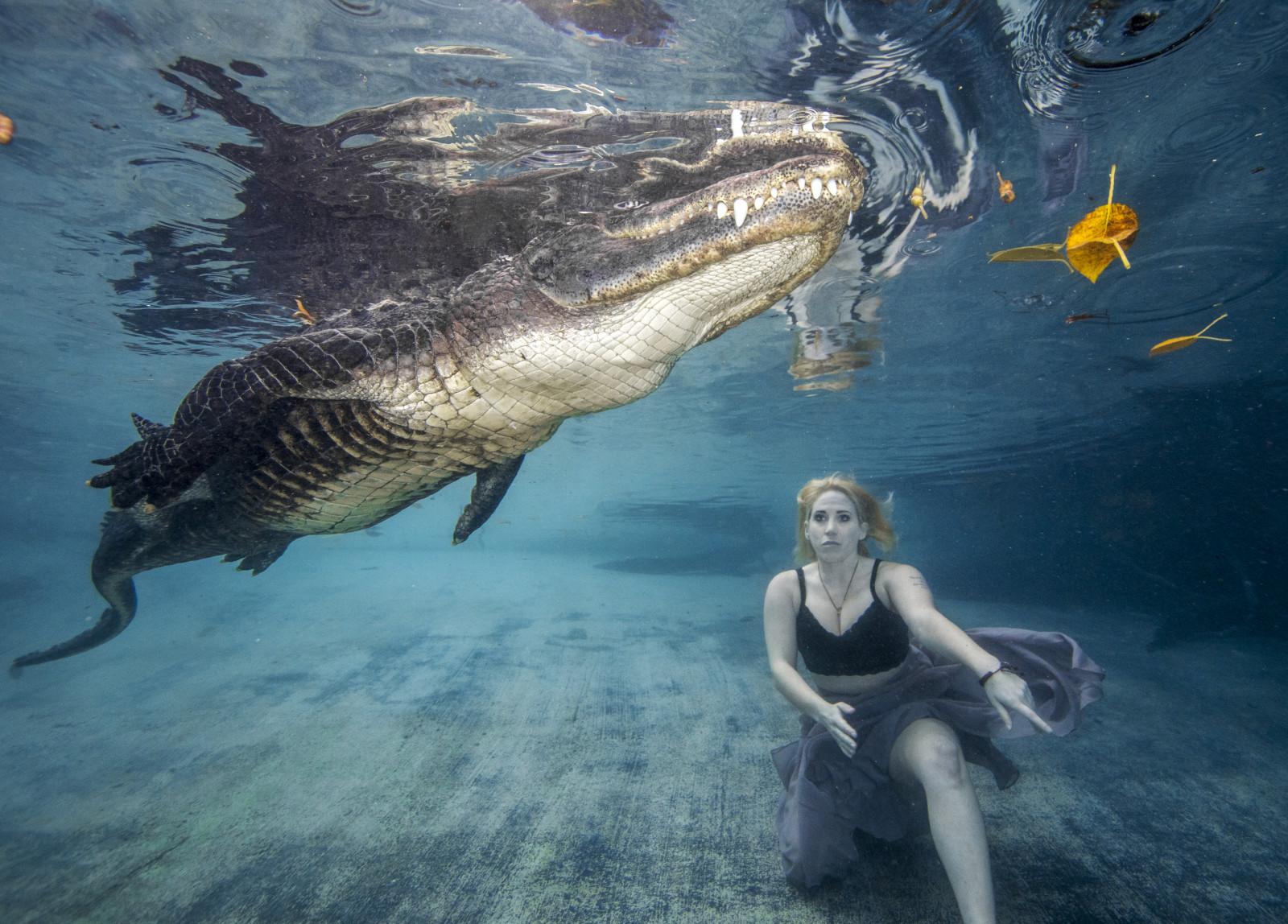 Q: With your company Danseaqua, you – and your 10,000-litre portable tank – have performed at a huge variety of events, but what are some of the most unusual?
A: This summer has been an explosion of incredible gigs that I have been lucky to be a part of with Danseaqua's cousin company Mermaid Cove, including lots of pirate festivals – yes this is a thing. Who knew?
This year we performed to a crowd of around 10,000 people during the New Forest Fairy Festival, it was amazing looking out into a sea of fairies, unicorns and walking trees. Not many people can say that.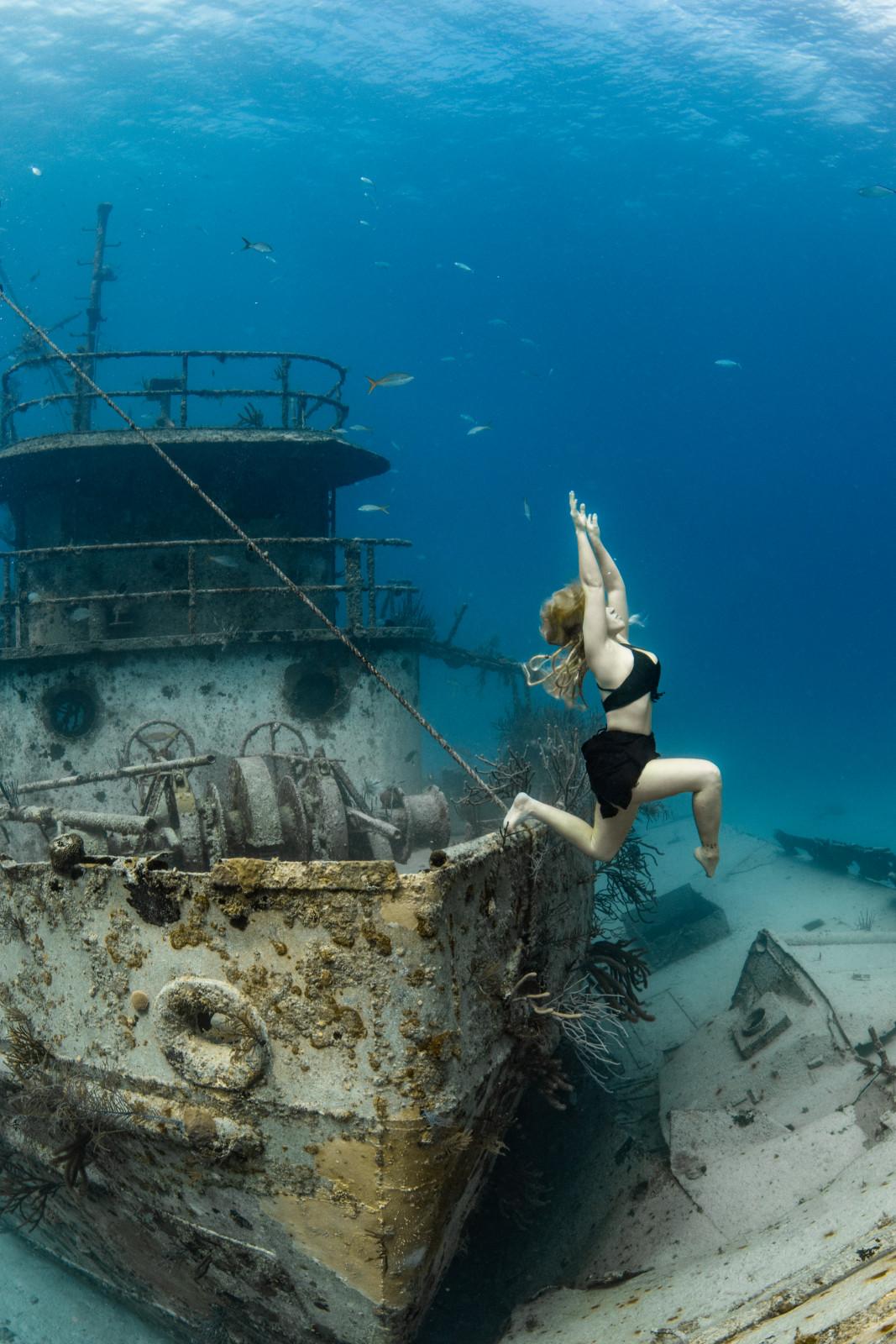 Q: You have freedived – and completed underwater dance routines – in the company of toothy predators such as sharks and alligators. Have you ever had any hairy moments?
A: I am lucky to know and have worked with some very knowledgeable people in their field, with safety divers, and procedures in place and adhering to a more-passive approach, allowing the animals to come to you and not the other way around. I have never felt 'out of my depth'.
During shooting with eight alligators in the Everglades, while signing a plethora of paperwork, I did ask Chris (a biologist and conservationist for reptile welfare in the Everglades) the question as to how he would know the alligators would react in the same way with me as they do with him, to which he replied: "What do you think all the paperwork is for?" I laughed, he laughed. I went and hid in the bathroom for ten minutes…
I've had far more hairy moments getting cramp while having my legs strapped together in a 14kg silicone tail, or getting suctioned to the bottom of the tank via my fluke.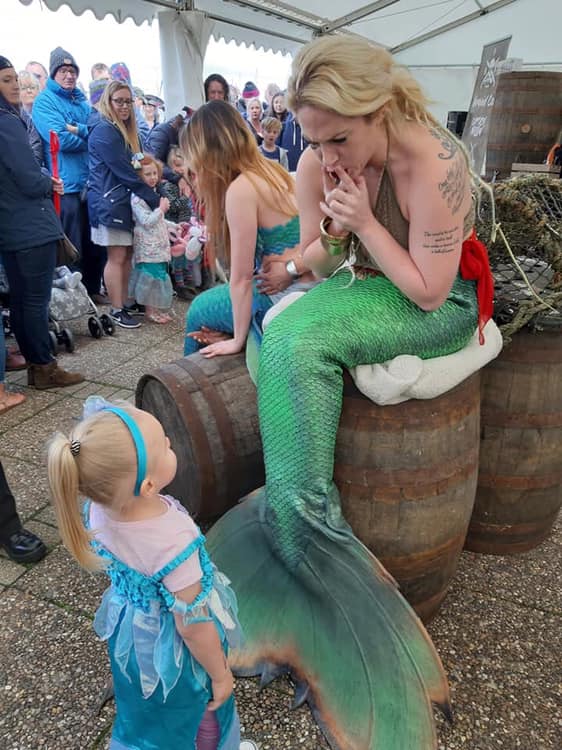 Q: You devote a lot of time to speaking at schools and universities, about marine conservation – particularly sharks – and other ocean-related topics. How did this come about, and what are your main aims?
A: I think, when you spend most of your time with divers, you work as a diver, a lot of your friends are divers, all your Instagram is filled with divers, you forget that a lot of people haven't been able to receive the same information that you have in regards to what's really going on in the ocean. This isn't just in regards to sharks, but a lot of things. I would never consider myself an expert, but I love to learn, and I've been privileged enough to have incredible experiences and learn from other people. I feel it's important to share that knowledge with others. We certainly can't leave it to the media.
I enjoy chatting to primary school children about diving, you can see their eyes light up when you talk about the ocean. I think the importance of installing that passion for wanting to share your life with the sea, respect it but don't fear it, take care of it and learn from it, is more important now that it has ever been. The more divers in the ocean the better.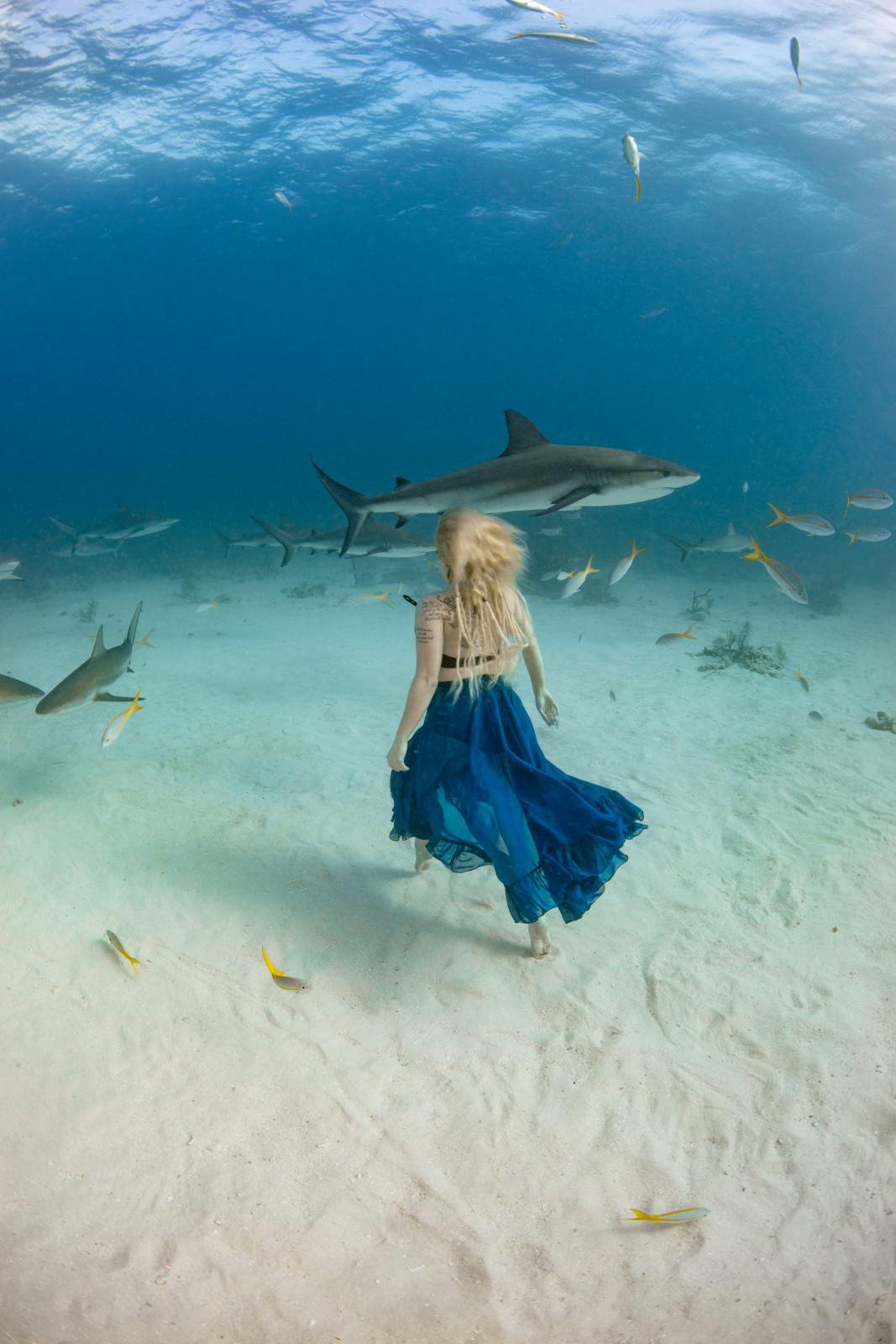 Q: You are a freediver and a scuba diver. What is your best diving experience?
A: I think the most distinct, was my first experience diving with bull sharks. I was 19, in mid, milky water, and to have the first come straight between my legs… It was so unexpected and surreal, but from there I was hooked.
Freediving with basking sharks in Scotland was also something I will never forget, I've never seen anything so prehistoric, they calmly approach you, and at the last second drop below you, snaking off into the green. Amazing.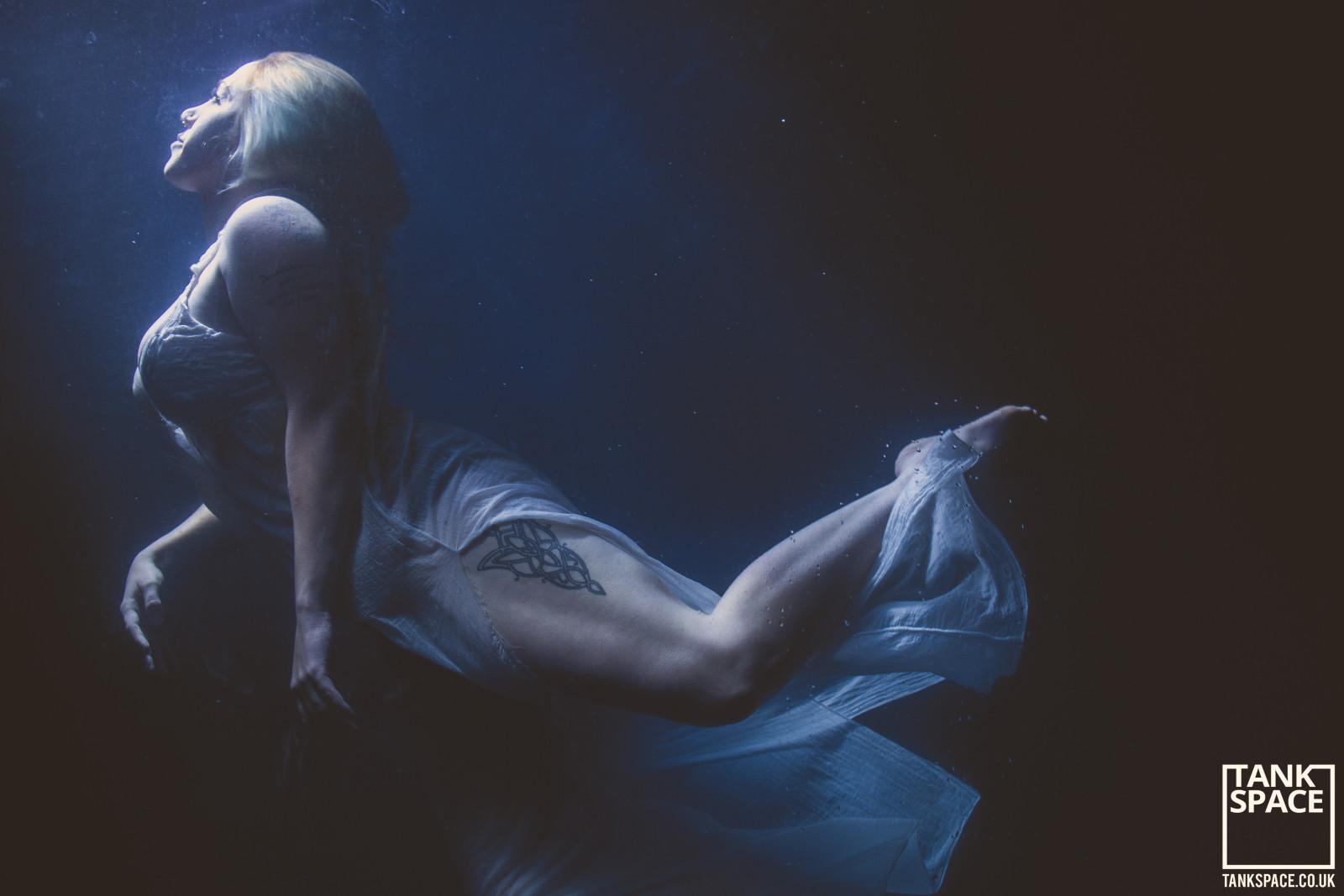 Q: On the flip side, what is your worst diving experience?
A: After an unexpected bend spending a week in Lanzarote looking for angel sharks, I was diagnosed with a PFO, something that for me, whether it was mentally or physically, put a stopper on my career. I spent a good year not enjoying or avoiding diving through a fear that may or may not have been called for. In 2018, I decided to have it closed and after being given the all-clear, this was mentally the game changer to kickstart myself back into starting up Sirens Diving and begin to enjoy diving again.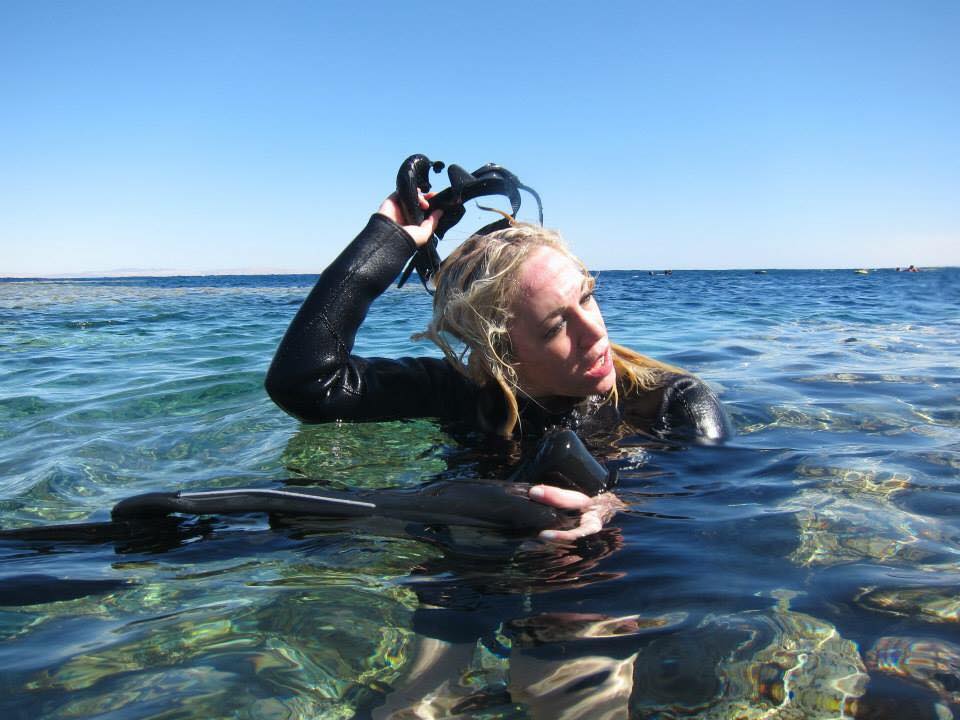 Q: What does the future hold for Sarah Daily?
A: I have a few super-exciting projects just on the cusp at the moment, but for the remainder of this year and for next, as well as continuing to perform with Danseaqua and Mermaid Cove, I would love to secure a sponsor to collaborate with and continue my underwater dance videos. I consider this year's a trial run. I want to return, with a bigger budget, better cameras and a bigger team. I have a few new species and locations in mind. Alongside this, I will be putting time into expanding and growing my school. Watch this plaice! (pun intended)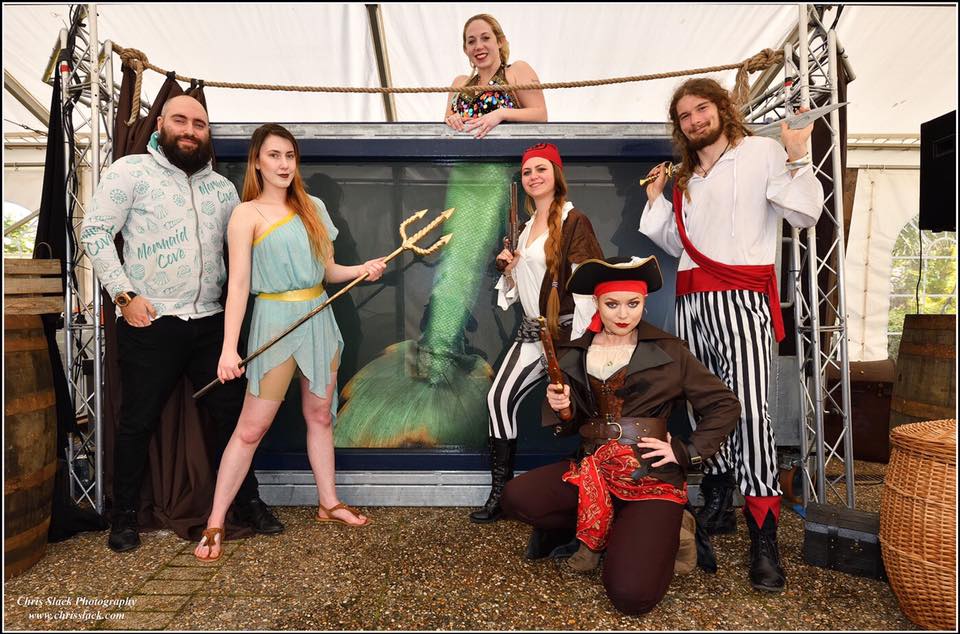 Follow Sarah on Instagram Danse_aqua and youtube Danseaqua
Photographers courtesy of Sarah Daily, Made in Water, Chris Gillette and Tankspace
Want to read more blogs?