Apeks VX1 Scuba Equipment Review
Mark Evans: In the past, Apeks has had masks, but they have generally been basic products just branded up with the Apeks name. Now, finally, the company which prides itself on making top-quality, high-performing products has a mask that is worthy of that Apeks logo.
The Apeks VX1 from Apeks Diving has a frameless construction, which creates a lightweight and low-volume mask which is easy to clear and equalise. What Apeks call 'advanced skirt geometry' is designed to minimise facial pressure points during long-duration dives. Matte and gloss areas on the silicone skirt create a better seal and improve fit and comfort.
This might all sound 'fancy talk', but in reality, I can tell you this is one of the most comfortable masks I have tried in a long time. I like single-lens masks, but in the past, everyone I have tried from different manufacturers has pressed on to my forehead. They just didn't work for the shape of my face. However, the VX1 fits like a dream!
There are quick-release buckles with stainless-steel rollers mounted directly into the premium, surgical-grade silicone skirt. This means you can fold it flat into a drysuit pocket as a back-up mask, if needs be. They are easy to adjust, with a one-touch button on the top – easy to use, even with thick neoprene gloves on.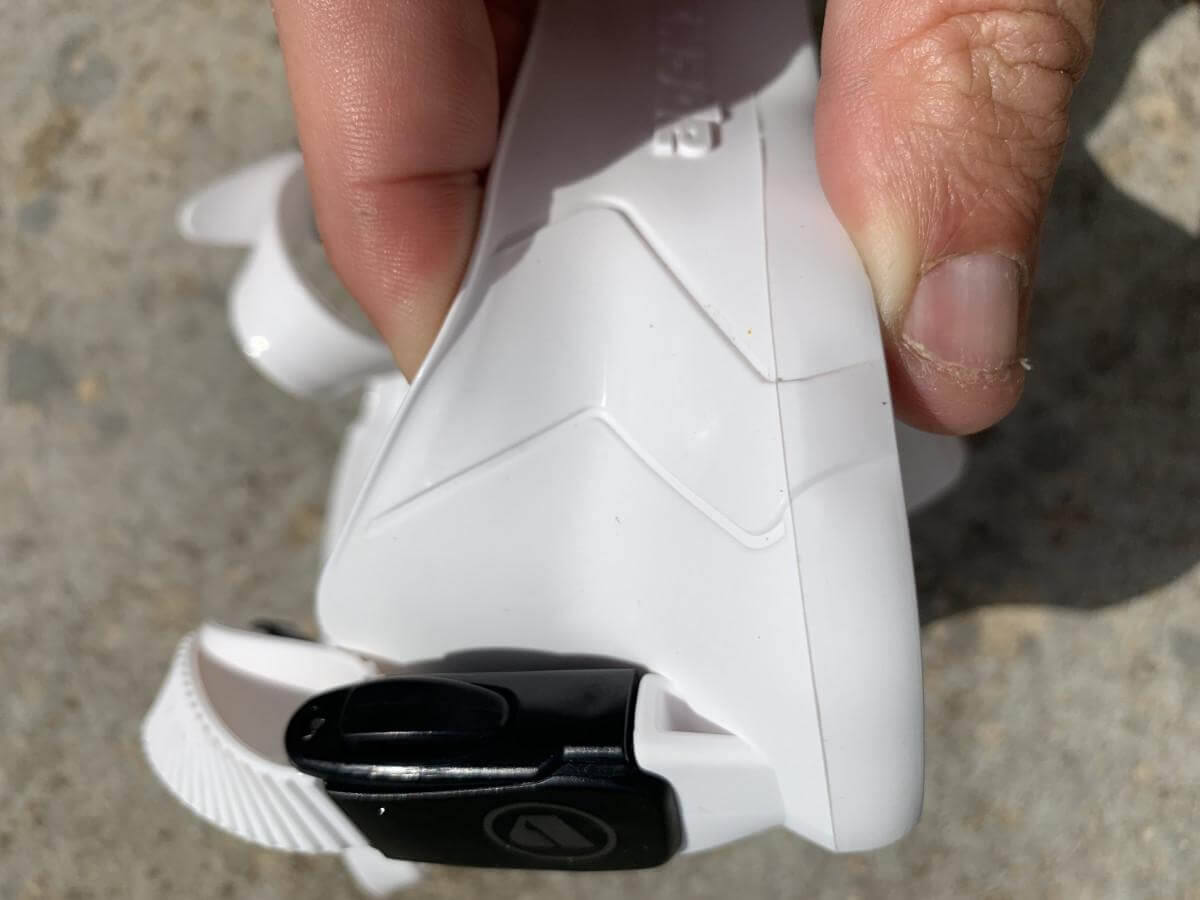 The mask comes in a robust zipped protective case, with a karabiner attachment on one end, and has a comfortable silicone strap, as well as an additional neoprene strap for those who prefer that style.
The VX1 is available in two colour schemes – black skirt with a gloss-black insert around the lens, and a white skirt with a gloss-black insert around the lens. So, Darth Vader look, or a Stormtrooper… You decide.