Apeks have built a solid global reputation for their high-performing and robust regulator systems over the years, from their TX range, through the ATX, to the current XTX, their lightweight travel-friendly XL4 and XL4+, and their range-topper, the MTX-R. This has now been joined by the MTX-RC, and Mark Evans managed to get hold of one to bring you this exclusive review.
Military grade engineering
The Apeks MTX-R, which stands out thanks to its white-and-satin-finish colour scheme, was based on the MTX, a regulator that was developed in accordance with the United States Navy Experimental Dive Unit. Its heritage was immediately apparent – okay, the name gave it away (M in MTX stands for military, and the R for recreational version), but just look at that beautiful first and second stage. With its laser-etched, military-style lettering, which contrasted well with the vivid white plastic/elastomer and satin-finish brass, it was stunning, yet strangely purposeful.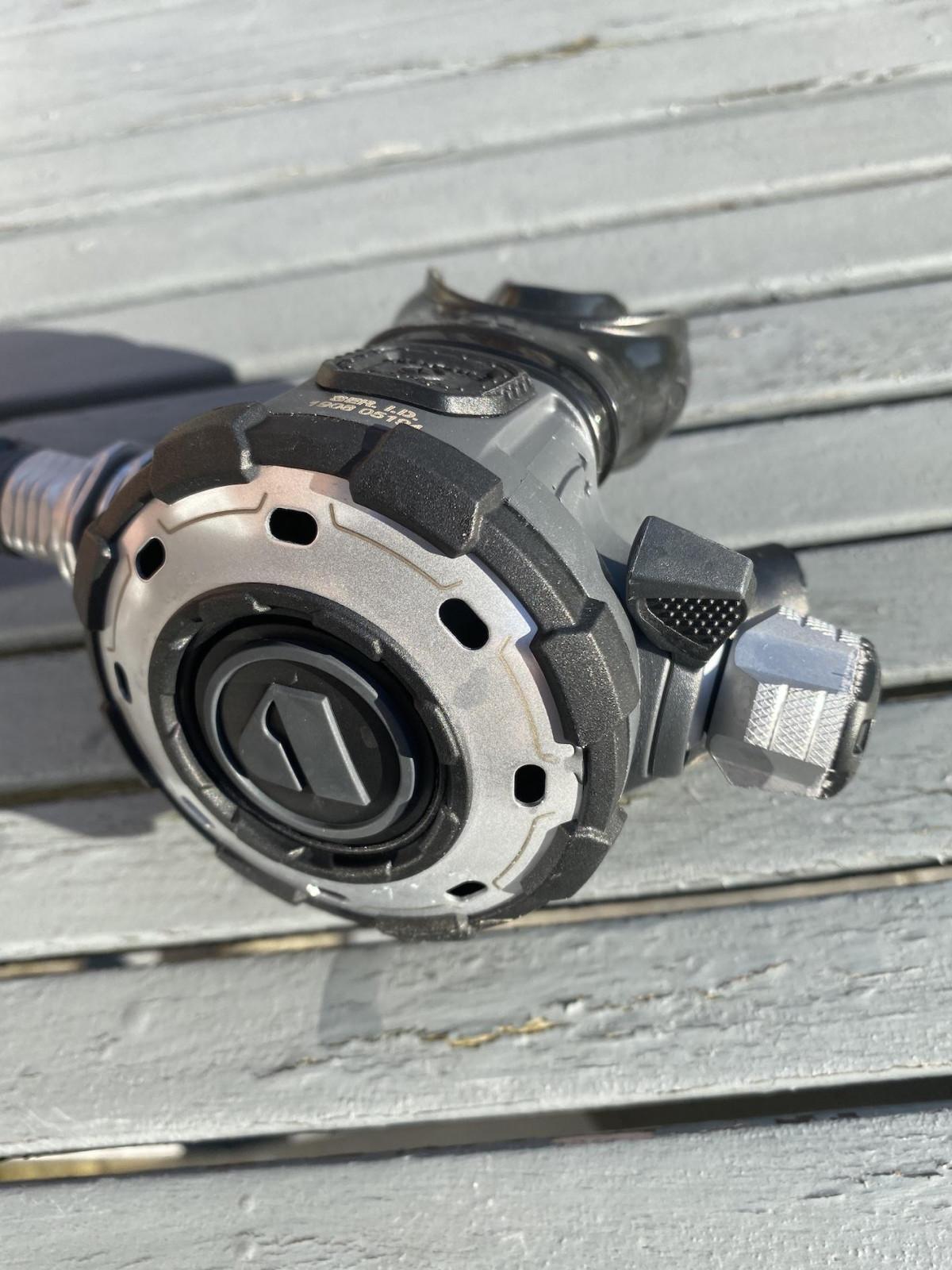 As you'd expect, coming from a military regulator, it was one super-tough, rugged, high-performance, go-anywhere regulator. It was purpose-built to meet all aspects of the NEDU (Navy Experimental Dive Unit) military requirements for diving in very cold water.
It did this in several ways. The forged first stage had a unique over-balanced diaphragm design – as the diver descends, the over-balancing feature allows the medium pressure gas in the hose to increase at a faster rate than ambient. This results in superior performance at depth.
MTX-RC has cracking resistance control
So far, so good, but what made the MTX-R stand out further was the innovative world-first over-moulded first-stage endcap and sealed diaphragm, which helped prevent ice build-up that could cause first stage freeflow in extreme circumstances. This also had the handy ability to protect the first stage from impact damage – well, you know what divers can be like!
The first stage body, which had a ribbed diaphragm clamp for improved heat exchange in cold-water conditions, was equipped with five medium pressure ports (the fifth was covered with a protective bumper when it is not in use) on a rotating turret, and two high-pressure ports angled for optimal hose routing.
The second stage featured a patented heat exchanger which surrounded the valve mechanism, dissipating the cold caused by gas expansion while drawing in the warmth of the ambient water. Large elastomer bumpers on the sides and on the top protected the second stage from impacts and scratches in the most-vulnerable places. The exhaust tee was user-interchangeable, from a wide version to a narrow, smaller shape.
A flexible nylon braided hose which has a better cold-water performance than a traditional rubber hose linked the first and second stages.
The MTX-R breathed fantastically well, but Apeks were swift to realise that not everybody needed a regulator that was tuned to perfection to deal with extremely cold water use – and thus the MTX-RC (Stage 3 Set – £815) was born. Effectively, the MTX-RC is an MTX-R (without the military-style laser-etching on the front) but with the addition of a venturi lever and a cracking resistance control, which allows the user to fine-tune the performance to the conditions they are diving in, or for their own personal preference.
As well as the aforementioned venturi lever and cracking resistance control, the MTX-RC is instantly recognisable from its stablemate thanks to its subtle-but-effective grey-and-satin-finish colour scheme.
MTX-RC provides effortless breathing
In use, the MTX-RC provides a sublime breathe. With the cracking resistance dialled fully open and the venturi set to 'dive', inhalation is effortless and silky smooth, regardless of orientation, but in situations where you need to temper this performance – in extreme cold water, for instance, or if you were using a powerful scooter, you can increase the cracking resistance, which in its highest setting is more akin to the original MTX-R.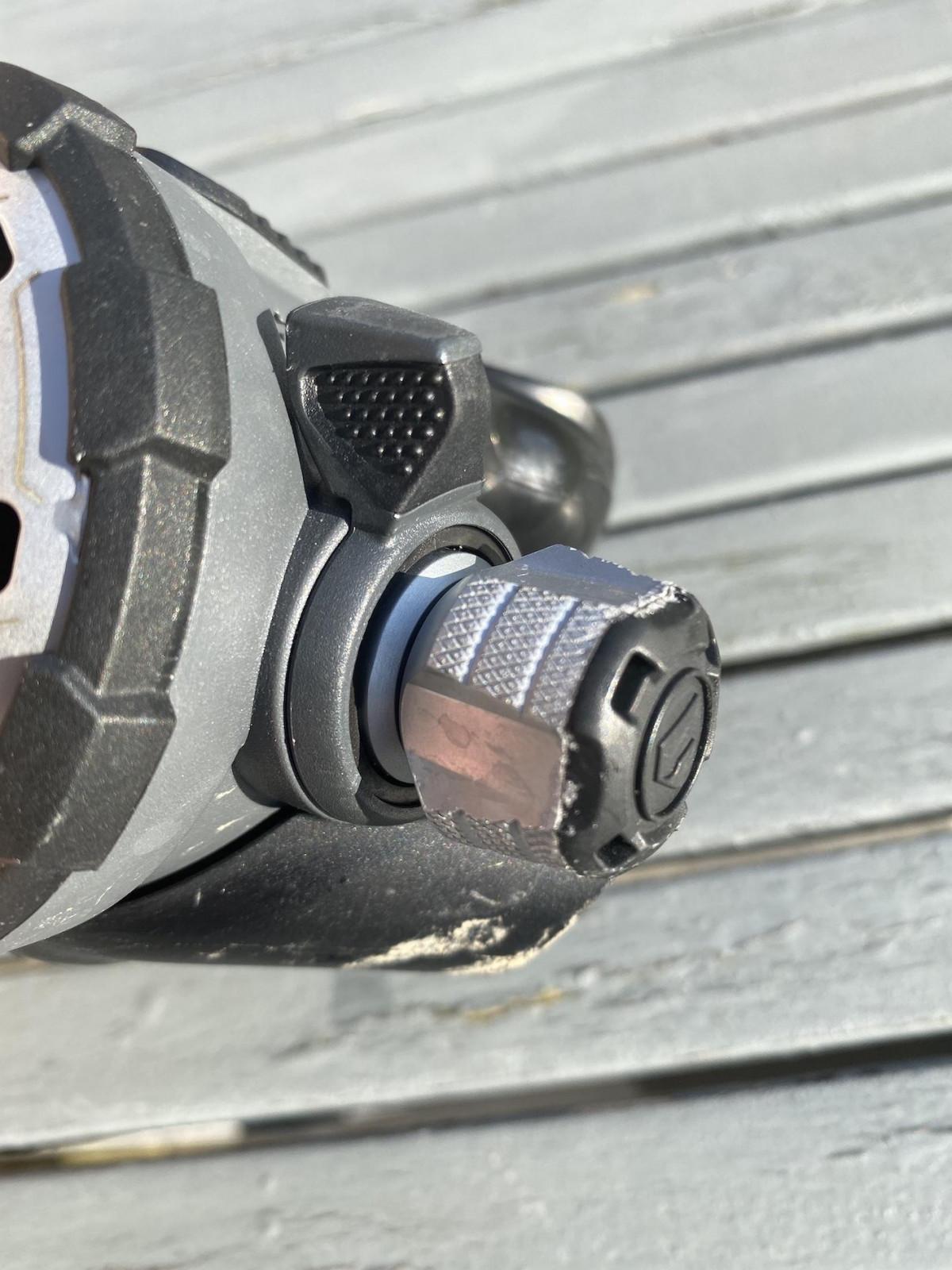 From the fit in your mouth, with the excellent ComfoBite mouthpiece, it is much the same as any other Apeks reg (which is no bad thing), and the large purge is easy to locate and operate.
The routing from the first stage is well thought out, and the primary reg benefits from having a swivel at either end, for greater freedom of movement and comfort.
MTX-RC regulator is a winner
In short, just like its sibling MTX-R, it looks fantastic, performs like a champion, and doesn't hammer the bank account too much – what more could you want from a top-level regulator?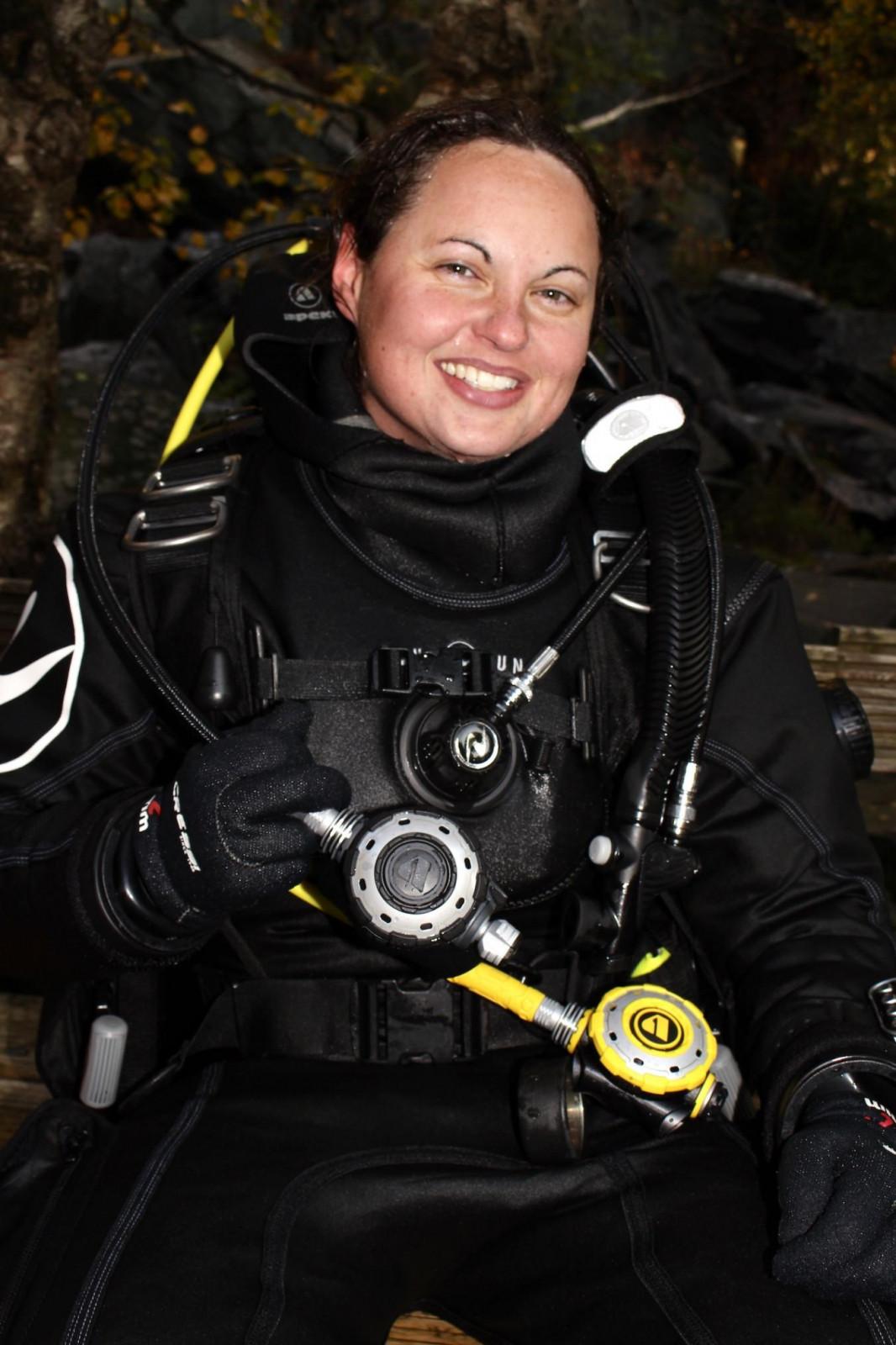 The MTX-RC is available with DIN and Yoke, and is nitrox compatible up to 40 percent out of the box. The 'Stage 3' set – Apeks uses this term to describe a regulator system that includes the primary regulator (first and second stage) and an octopus – includes a neat regulator bag. If, like me, you don't tend to use a regulator bag to store/carry your regulator, you will be pleased to hear that the Apeks bag has been designed so that it is capable of holding a laptop, so you can use it as a more day-to-day accessory. The Velcro pad on the front flap can be personalised, and while it comes with Apeks and MTX-RC badges, any Velcro-fastening patch will attach on here.
The MTX-RC can also be purchased in a complete set-up for a single-cylinder, long-hose configuration, which comprises the first stage, second stages, long hose, bolt snaps, SPG, etc. This comes in at £998.
WIN an Apek MTX-RC 3 stage regulator worth over £800.00
Our gear content is sponsored by Mike's Dive Store, the UK's premier dive retailer. For all your diving needs visit them in-store or online for your diving, freediving, snorkelling and servicing.