Amazing Mike Ball Dive Expeditions Discounts
Locals Offer – Save 20%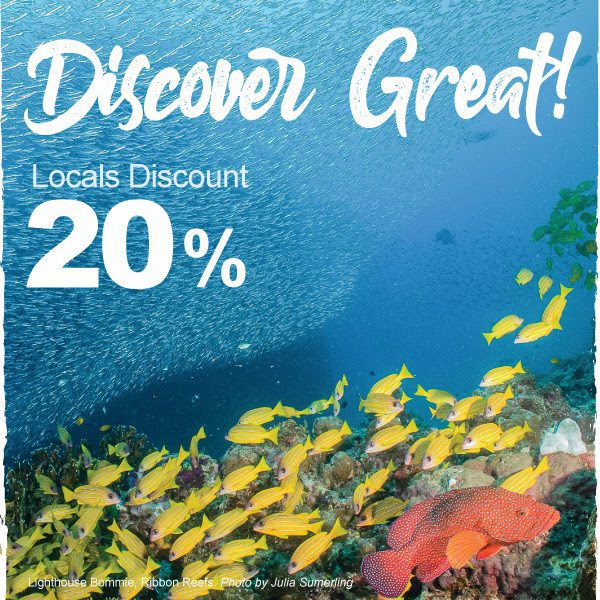 Locals Offer – Save 20%
We now have a range of berths available on our 5 Night Coral Sea and Cod Hole Expedition for Thursday the 28th of October departure due to COVID lockdown cancellations. The 5-night minimum stay onboard navigates the distance from Cairns to Osprey Reef and return without a flight mid expedition. Since its introduction, we have offered the value-added extra day and night on the reef at the same cost as the original 4 Night. Make the most of this offer which will continue to run until the end of March 22'.
Find out more here.

Locals Standard Expeditions 20% discount for member and 10% for friends of member.

Please contact Mike Ball Dive Expeditions Reservations either by email resv@mikeball or by ph 07 40530 500 as soon as possible, space will not last long.
 
Coral Sea & Cod Hole – 5 Nights/18 Dives
Depart Thursday 28th October
Summary – Advanced, or 15 logged ocean dives inc. 5 in last 12 months.
Cabins
Budget Twin bunks, (front of vessel) Now $1857 pp Save $464 pp
Club Twin bunks, private bathroom Now $2136 pp Save $534 pp
Standard Twin beds, private bathroom, ocean views Now $2366 pp Save $592 pp
Premium Double or Queen bed, private bathroom & ocean views Now $2595 pp Save $649 pp