During the weekend of 30-31 May, dive teams from Aim Zero and Badewanne joined forces to clean the wreck of SS Hispania in the Baltic Sea from ghost nets.
The two teams successfully managed to remove all the nets, in excess of 500kg, from the wreck of SS Hispania that rests at 55m depth near Ornö, outside Stockholm Archipelago.
SS Hispania was found by divers in the early 1990s and nets were already covering the wreck at that time. Wildlife being caught in these nets is a regular occurrence and each year divers report new dead seals in the nets, stuck after trying to eat the fish that also get trapped in the nets.
For two days, the teams did three dives per diver, with bottom times between 45-70 minutes cutting, securing and transporting decades of old nets to a spot outside the wreck for future salvage.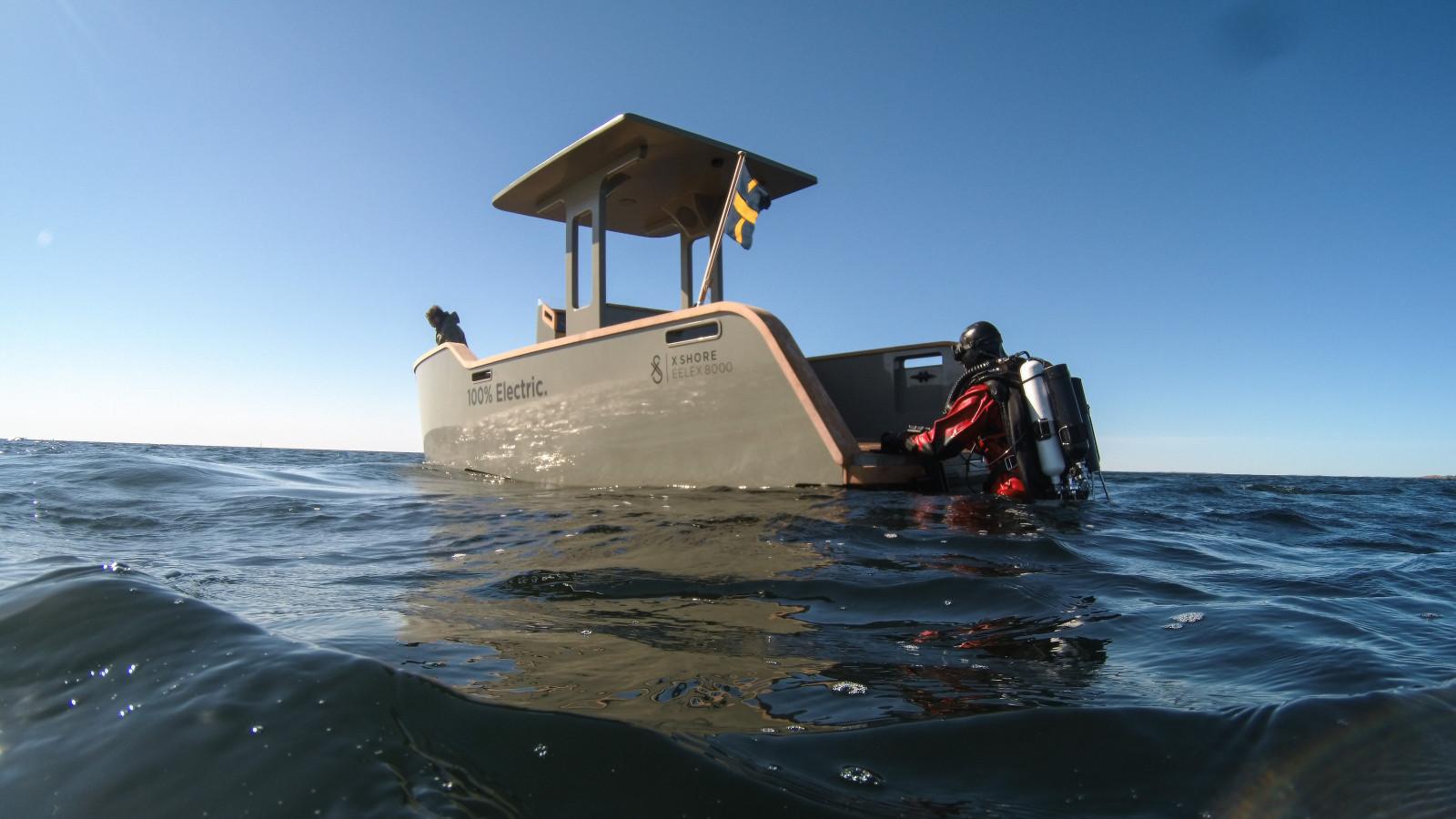 All Aim Zero dives were conducted from a dive vessel supported by Badewanne, with support from X Shore and their fully-electric boat.
"The work we did on this wreck is especially important since the removal will lead to a permanent change in this region. No new nets are lost in this area of the Baltic Sea due to changes in fishery practice and, as such, the wreck will now remain safe for seals as well as fish​," commented Marcus Runeson, Project Leader Badewanne.
"Our main mission was to clear the wreck from nets, and we succeeded! We did it with a lower carbon footprint and we tested the electrical boat to the extent that we know that it can be done with the electrical boat alone," added Erik Rådström Acnell, Project Leader Aim Zero.
About Aim Zero
Aim Zero​ is the world's first project that aims to dive, explore and clean the oceans with zero emissions. Together with premium brands such as XShore, Polestar, Cake and Awake, the project aim is to leave a zero carbon footprint during their environmental projects.
About Badewanne
Badewanne ​is a non-profit organisation representing a group of divers that have been documenting shipwrecks in the Gulf of Finland and other parts of the Baltic Sea for more than 20 years. Using funding supplied by Naturkompaniet, they conduct ghost net removals in the Baltic Sea.