Vanuatu is best known to divers around the world for the wreck of the SS President Coolidge, but as a diving destination, there is much more to Vanuatu's underwater world, as Deborah Dickson-Smith found out.
Photographs by Jayne Jenkins, Cindy Shaw, Tom Vierus and Vanuatu Tourism Office.
Exploring the Underwater Treasures of Vanuatu
Encircled by, and in common with, its Pacific Ocean neighbours Fiji, New Caledonia and the Solomon Islands, Vanuatu has rich coral reefs, a wealth of wrecks and some great snorkelling too. It is also home to the only underwater post office in the world (seriously).
Huge caverns, drop-offs, abundant marine life, vibrant corals, giant sea fans, world-famous World War Two wrecks and the occasional dugong, all contribute to Vanuatu's reputation as a diving destination.
A Diverse Marine Landscape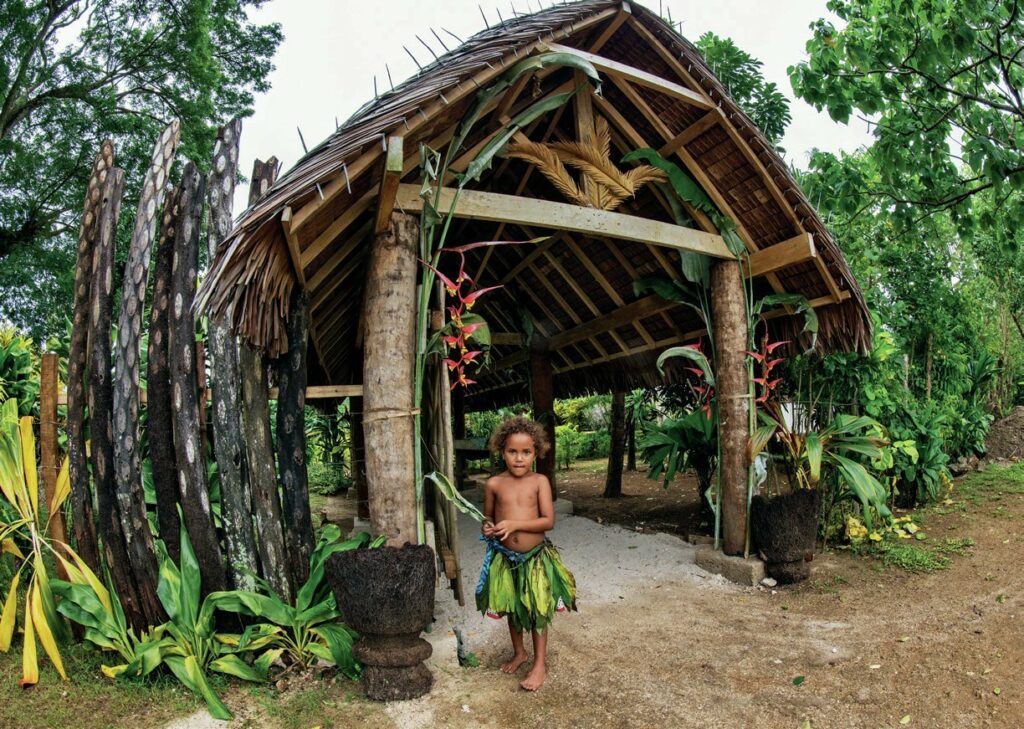 The landscape beneath the water mirrors that found above – mountainous terrain with plunging cliffs, grottoes and overhangs, huge caves and intricate interconnecting underwater tunnels and chasms formed by ancient lava flows.
Historical Background and Its Effect on Underwater World
Vanuatu became independent as recently as 1980, being jointly administered by France and Britain, and named the New Hebrides prior to that. Being an Allied territory, it supported a large American base during World War Two and we have them to thank for the wrecks of the SS President Coolidge, the USS Tucker and Million Dollar Point.
Key Regions for Diving in Vanuatu
There are three main regions for diving in Vanuatu -Efate (Port Vila), Espiritu Santo and Tanna.
Exploring the Diving Sites around Efate
The island of Efate is surrounded by very pretty fringing reef, a few wrecks and stand-out dive sites, including the Cathedral and West Side Story.
Vila is a good place to try diving for the first time, with operators such as Big Blue, lessons can often start in the pool of your chosen resort, before you venture into the ocean. More experienced divers can dive deeper at sites such as the Semele Federesen – the wreck of an inter-island trader which lies with its propeller at 40m, or the Cathedral, an impressive tall narrow cavern stretching down to 28m.
Did you know?
During World War Two, Vanuatu played an important role in the liberation of Pacific islands occupied by Japan. Over 500,000 Allied soldiers passed through the islands and left behind huge quantities of equipment.
Other wrecks here in Vila include the 1874-built sailing ship Star of Russia, a three-masted sailing ship in 36m of water and the ex-Qantas Sandringham flying boat Tasman.
Discovering the Richness of Espiritu Santo
Diving Espiritu Santo is synonymous with diving the SS President Coolidge, but it's not the only dive in town. Wreck diving options also include the infamous Million Dollar Beach and the USS Tucker, and for coral lovers, there's plenty of fringing reefs, drop-offs and coral gardens to explore.
Being home to the world's largest, most-accessible wreck in the world, Santo is popular with technical divers, using their skills to plunge into the depths of the SS President Coolidge. This 33,000-tonne converted luxury liner sank during World War Two after hitting a (friendly) mine, and now rests in depths of 21m-70m. If you want to see the whole wreck, you'll need around ten dives, and technical diving allows divers more time to explore the seemingly endless corridors, hidden alcoves and cavernous cargo holds.
Other technical dive sites around Santo include Million Dollar Point, where you can explore the famously dumped World War Two equipment in depths of up to 50m.
Dive centres on Espiritu Santo such as Pacific Dive provide technical dive training and support both open circuit and rebreather technical divers, with a range of gases and equipment available for hire.
For coral lovers, there's beautiful fringing reefs to dive at Tutuba Island, the Mal Mals, and a stunning drift dive off Aore Island, through giant gorgonian fans.
Experiencing the Unique Diving Sites of Tanna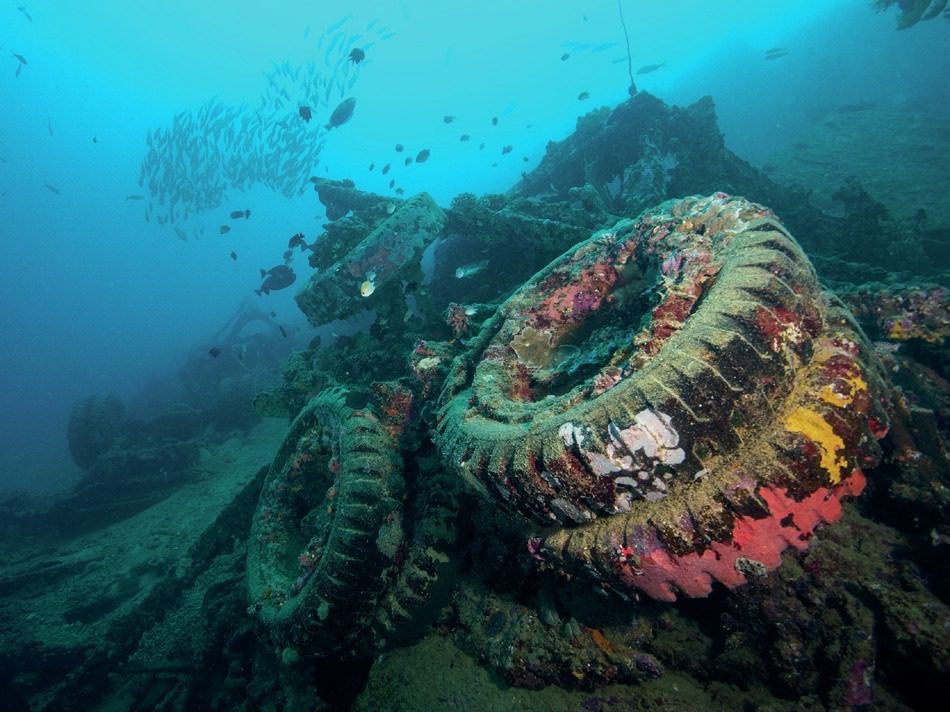 Diving Tanna is very different from diving Port Vila or Santo, as Tanna is a more-remote volcanic island – with an active volcano. Diving Tanna, you will experience crystal-clear water, colourful hard coral reefs and an amazing underwater topography of swim-throughs and blue holes.
The terrain here is striking, a tall undulating coral wall covered in very healthy hard corals, that weaves in and out along the coastline revealing gullies, swim-throughs and overhangs. Reef fish flutter around the shallower parts of the reef, with nudibranchs and banded shrimps hiding among the coral outcrops.
One of the most-unique aspects of diving in Tanna is the vast amount of easily accessible swim-throughs and caves. Some so small you question whether it's possible to squeeze through, but the local dive guides at Volcano Island Divers know this fringing reef like the back of their hand and expertly weave through it.
Did you know?
The first Europeans to see Vanuatu believed they had discovered Australia. In 1606, Portuguese explorer Pedro Fernández de Quirós named an island Terra Australis del Espiritu Santo. Today the island is called Espiritu Santo.
Tanna's Blue Cave is a famous snorkelling spot which can be entered at low tide on snorkel through a small entrance at the surface. The entrance opens up into a large cavern, lit from above through a hole in the ceiling, sunlight filtered through overhanging trees.
On scuba it's even more interesting, with a swim through the fringing reef to the drop-off revealing a lower cave, its entrance framed with bright red whip corals and hiding among the coral, a few shy ribbon eels.
Weather and Best Time to Dive
Diving is possible year-round in Vanuatu, with water temperature varying between 24ºC – 29ºC depending on the season, with the warmest months from January to May and the coolest in August. There is also a distinct difference in water temperature from north in Santo, to south, at Tanna. Rainy season runs from December to March, however with steep drop-offs this does not affect visibility.
Vanuatu's Lovely Underwater Marine Life
Contact Information
For more information about diving Vanuatu, contact the team of experts at
Diveplanit Travel.
Email: enquire@diveplanit.com
Phone: 1800 607 913
---
This article was originally published in Scuba Diver ANZ #56.
Subscribe digitally and read more great stories like this from anywhere in the world in a mobile-friendly format. Link to the article