Sitting in the heart of the Coral Triangle, Wakatobi offers a diverse array of marine life and landscapes just perfect for underwater photographers.
Whether you're an experienced professional or keen amateur, it is an ideal destination to capture the images of your dreams.
Here are 8 great reasons to visit Wakatobi for your next dive holiday: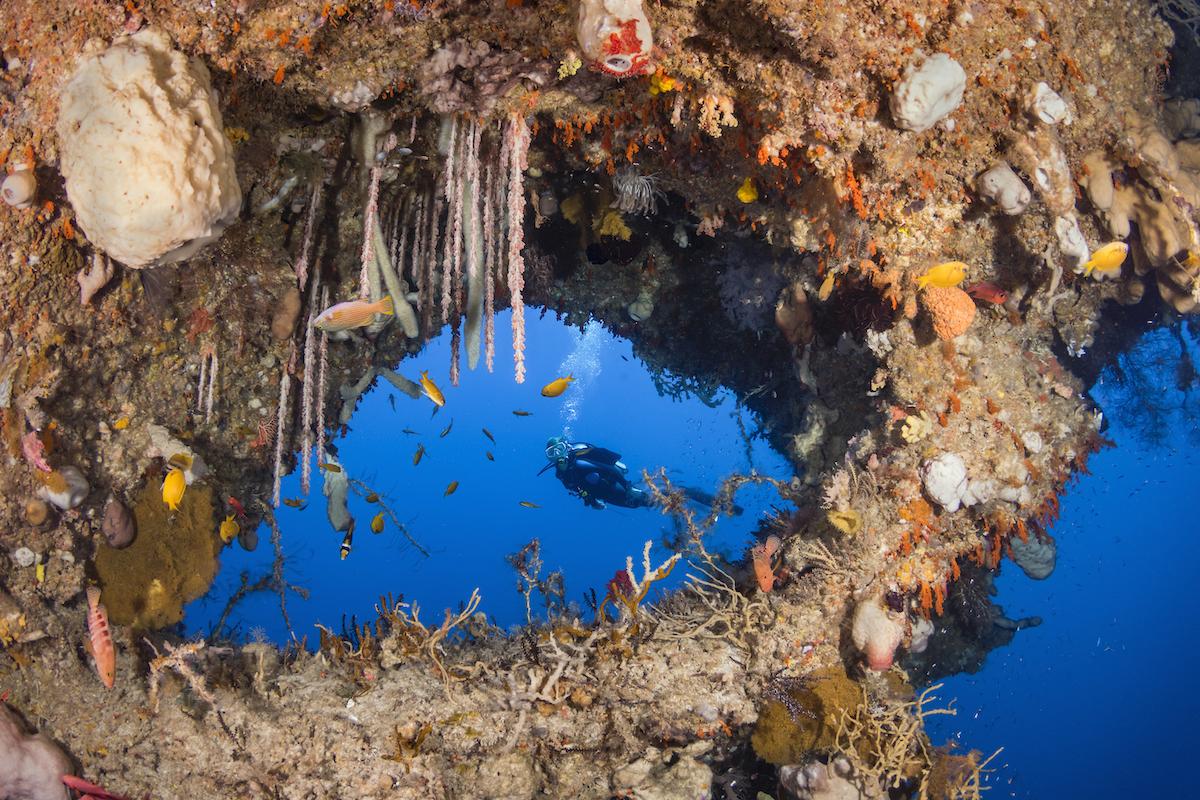 Every possible landscape you could wish for
Having a variety of landscapes to choose from is one of the best things about diving in  Wakatobi.
You can focus on dramatic drop offs, pretty coral gardens busy with fish, striking pinnacles or gently-sloping sand banks.
Whether you want those landscapes to be a focus of the shot or a background for your chosen marine life, there are plenty of scenic options.
All of which ensure every dive provides an array of potential images to capture.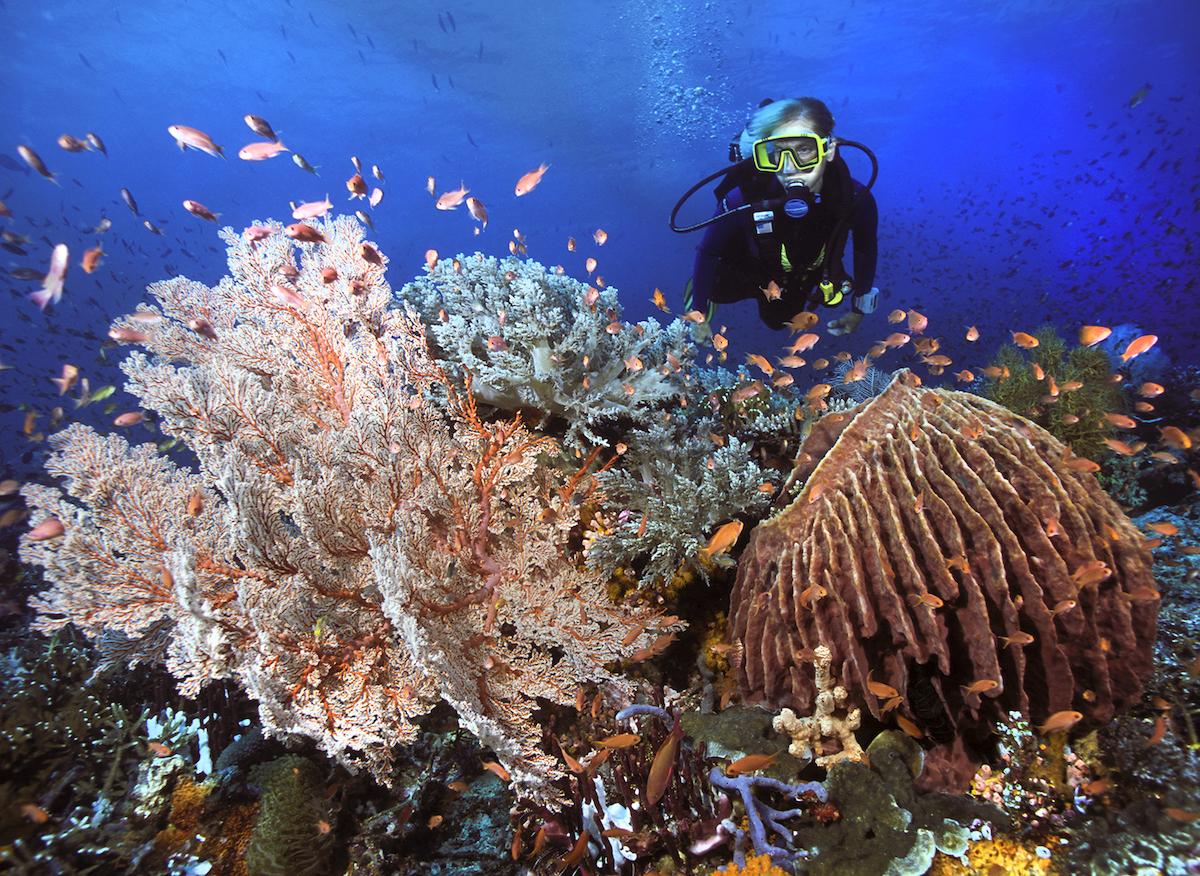 Professional standard support facilities
Many of Wakatobi Resort's guests are underwater photographers who return regularly.
This is understandable when you consider the photography support available during and after your days on the colourful reefs.
Wakatobi's photography facilities include:
A climate-controlled camera room
Large workbenches and storage shelves for your camera gear
Cushion pads to protect your equipment on the workbenches
Voltage-regulated power to charge all batteries
Plenty of natural light for easy camera work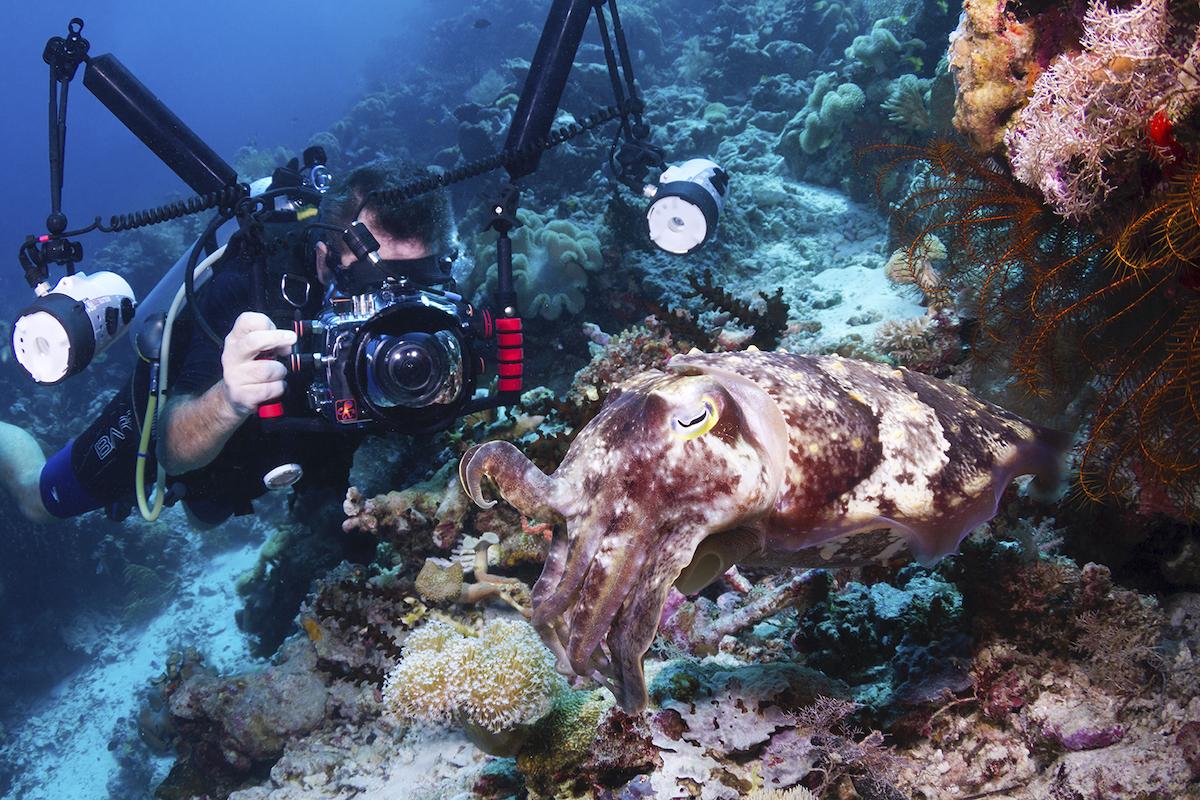 Diverse photography programs
There are a variety of photography programs you can join at Wakatobi Dive Resort, hosted by resident photography pro Macro Fierli.
Whether you're interested in learning some basics to help you take better pictures or completing an in-depth 5 day program, there's plenty to choose from.
Highlights of the Wakatobi Dive Resort Pro Photo Services include their GoPro film making course, wide-angle equipment and techniques program, macro photography tuition and Lightroom/Photoshop editing classes.
With so much to choose from, there are programs suitable for guests with a range of camera experience – from compacts to housed DSLRs.
Accessible yet pristine dive sites
One of Wakatobi's unique features is the ease of access to pristine coral reefs. The resort has such a strong focus on conservation that even the house reef is stunning.
Take just a few steps from your Wakatobi accommodation and you can drift over seagrass beds busy with young sea turtles or dive the colourful house reef.
Look closely at the house reef and you'll find a variety of vibrant macro life subjects and healthy corals, plus schools of reef fish and sea turtles nearby.
All of which is beautifully highlighted by the light shining down on the shallows.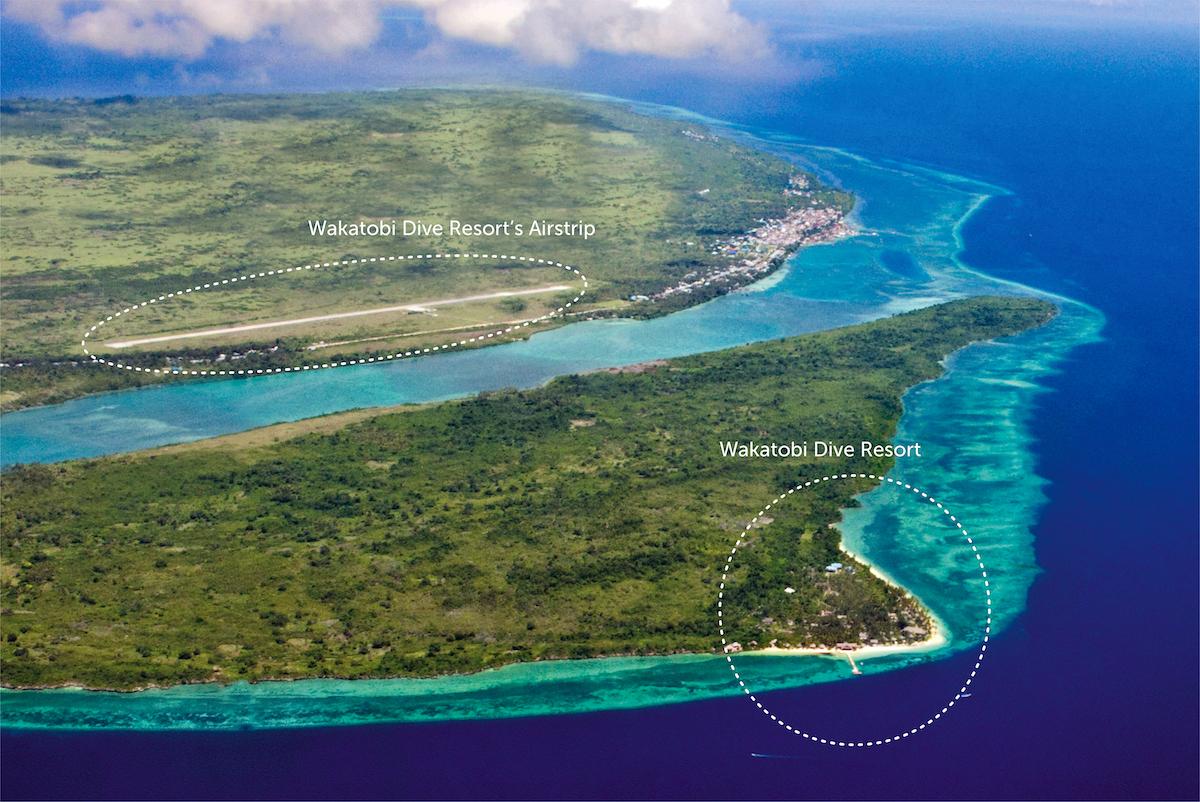 Baggage allowance is rarely an issue
It can be tricky choosing which camera equipment to take on your dive holiday, especially if you're travelling to remote destinations that have limited baggage allowance.
With no other dive centres for at least 100 miles, Wakatobi Resort is undoubtedly remote and yet baggage is never an issue.
The resort's private charter flight is designed so that you can bring all your equipment with you.
If baggage allowance is a concern on your international flight though, it might be best to leave some of your dive gear at home rather than your camera equipment.
The resort has a very well stocked dive centre where you can hire any dive gear you need.
Wide-angle or macro? There's no need to choose
 There's more than enough marine life to keep you camera-happy during your stay at Wakatobi Resort, whether you're a macro or wide-angle fan.
There is a huge variety of nudibranchs to find on the reefs, plus numerous anemonefish and an array of shrimp species.
Look closely and you can find robust, ornate and sought-after halimeda ghost pipefish.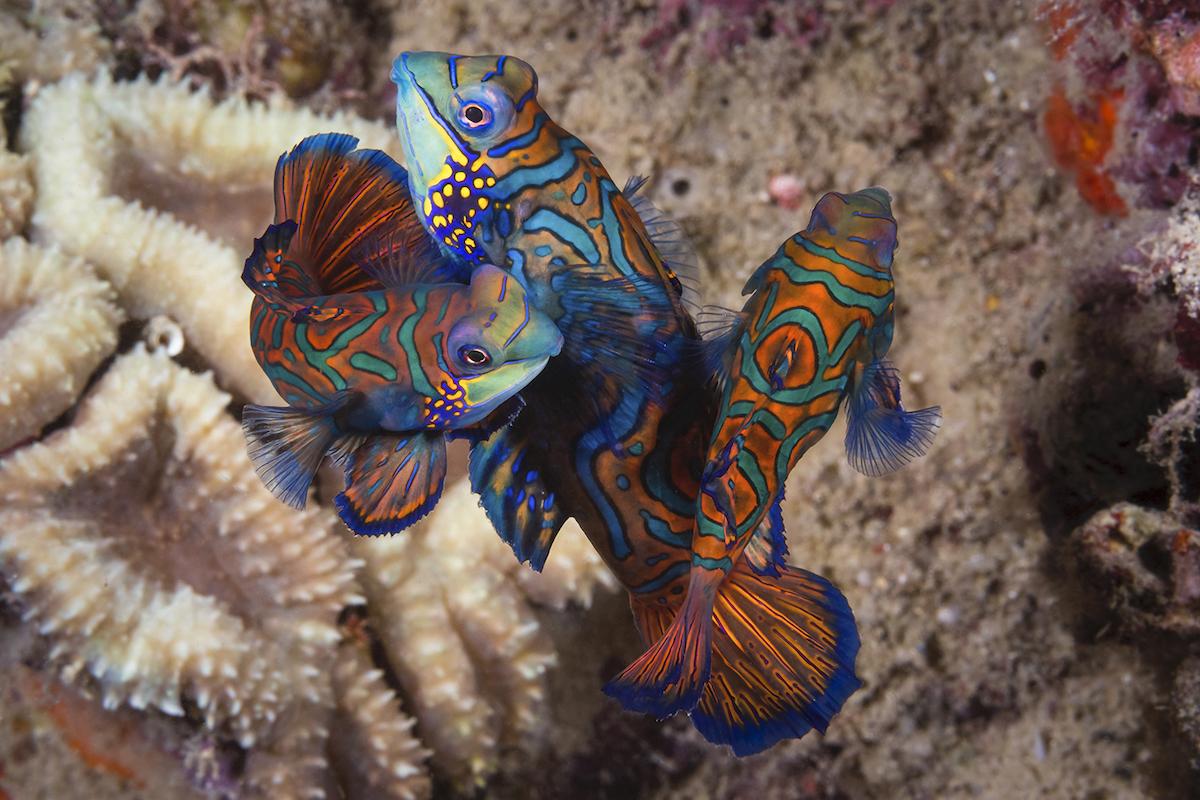 Few people are lucky enough to see seahorses but there are plenty at Wakatobi.
It is one of the best places on earth to see these tiny horses, including four species of pygmy seahorse and the recently described pygmy pipehorse Kyonemichthys rumengani.
If you're a keen wide-angle photographer, make sure you leave plenty of time to find Wakatobi's soft corals and huge brightly-coloured sponges.
There are numerous gorgonians on the walls, plus seamounts encrusted in healthy hard corals and surrounded by schooling fish.
The shallow waters off the beach are a great place to capture split shots of young Green sea turtles at the surface or grazing on the seagrass beds.
For Hawksbill sea turtles, head to the reefs where you can find them munching on the sponges.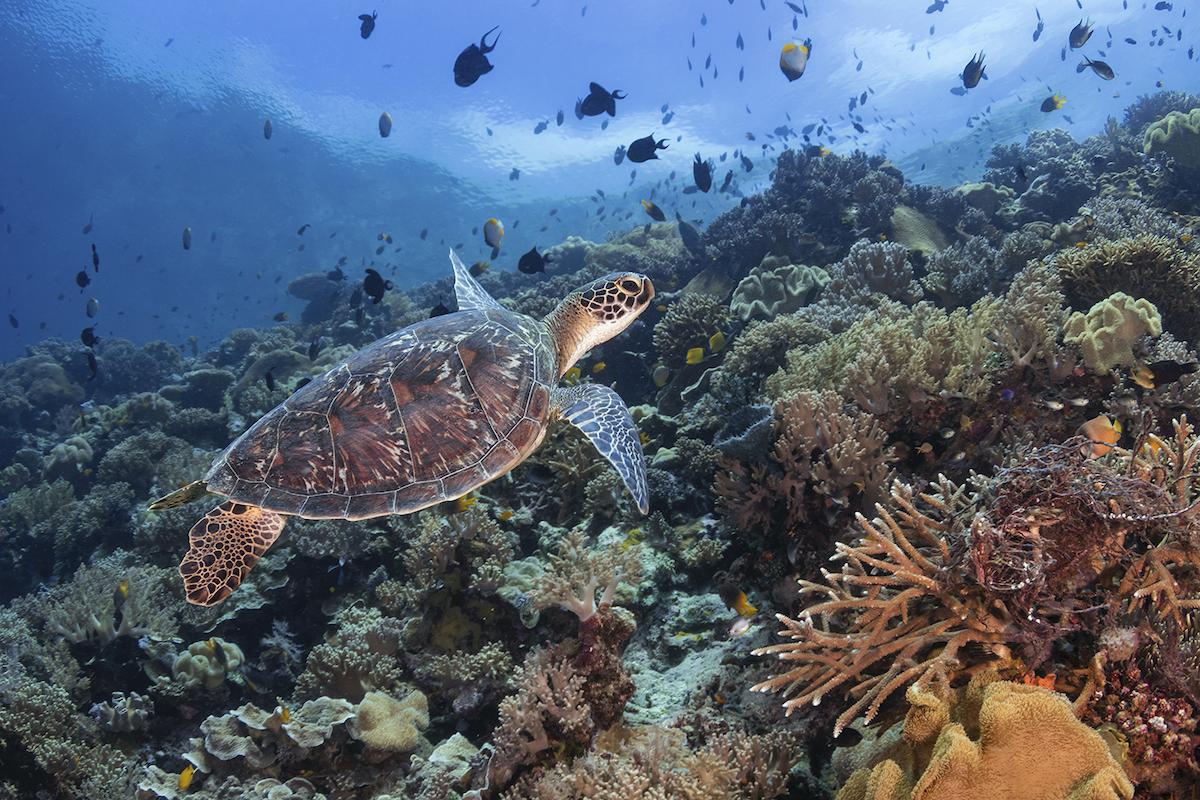 Experienced dive guides help you capture perfect images
Images taken on the reefs at Wakatobi Resort feature in magazines and websites around the world each year.
The photographers that capture those images are rightly congratulated and celebrated. But many of those photographers will attest their success is a team effort.
To get the most out of your photography experience at Wakatobi, it's a great idea to work with the resort's dive guides.
They can help you find your prized subject, which is invaluable when you're searching for a tiny pygmy seahorse or similar.
They can also suggest the best time of day for capturing the images you have in mind, so the light and reef action is just what you had in mind.
Your visit supports marine conservation & sustainable tourism
 Last but by no means least, you can be assured that your dive holiday is supporting marine conservation and sustainable tourism.
Wakatobi Dive Resort is renowned for its conservation-focussed business model.
Funds from guest visits are invested directly into programs that support the long-term health of the reefs and local communities.
What more could a dive photographer wish for?