From amazing diving to fabulous food, here are just 8 Great Reasons to Visit Bali
Many travellers have the wrong idea of Bali and can be put of visiting this beautiful island because of its reputation as a party destination. However, having travelled to Bali on numerous occasions I can assure you that there is much great depth to this island. Here we look at 8 great reasons to visit, and once you've been, you'll want to come back again and again.
Cultural Experience
Bali is well known for its cultural uniqueness. Being the only Hindu island in the Indonesia it is very different to the rest of the archipelago. Sometimes called 'The Island of A Thousand Temples" you will have the chance to visit centuries-old temples just about everywhere you go.
You may also get the chance to see a colourful procession or ceremony in a temple or a local home. This will be unlike anything you've ever seen before because of the specific brand of Hinduism that is celebrated on the island.
Amazing Diving
Diving in Bali is incredibly accessible and great for every level of diver. You can even learn to dive with Gangga Divers at Lotus Bungalows Candidasa.
Some of the best dive sites on the island are in the Candidasa area and along the east coast towards Amed and Tulamben. Search out the incredible oceanic sunfish or mola-mola, manta rays, and the colourful array of reef fish.
Gorgeous Scenery
When you think of Bali you must have visions of towering rice terraces, crystal blue water, and imposing volcanoes. The island has all of this and more; a veritable feast for the eyes!
If you are a photography enthusiast you'll have endless opportunities to enjoy your hobby. Early morning sunrises, evening sunsets, and lush green landscapes are favorite subjects for many in Bali.
A Little Romance
Feeling romantic? Bali is one of the most romantic places in the world for a few reasons. Long beach walks, sunset drinks, lazy days in the sun, and couples diving excursions will bring you together without fail.
If this isn't enough, the staff at Lotus Bungalows can set you up with a candlelit dinner, flower petals on your bed, and couples spa treatments.
Peace and Relaxation
Many people know Bali as the island where Aussies go to party, but in fact it is way more than that. If you want peace and quiet you only need to get out of the southern tourists spots. The east coast is especially quiet and much more Balinese than other areas. Any busyness winds down early in the evening and the only sounds are the waves on the shore and sometimes a gamelan orchestra practising in the distance. If you're looking for some quiet time, Bali will deliver.
Endless Sunshine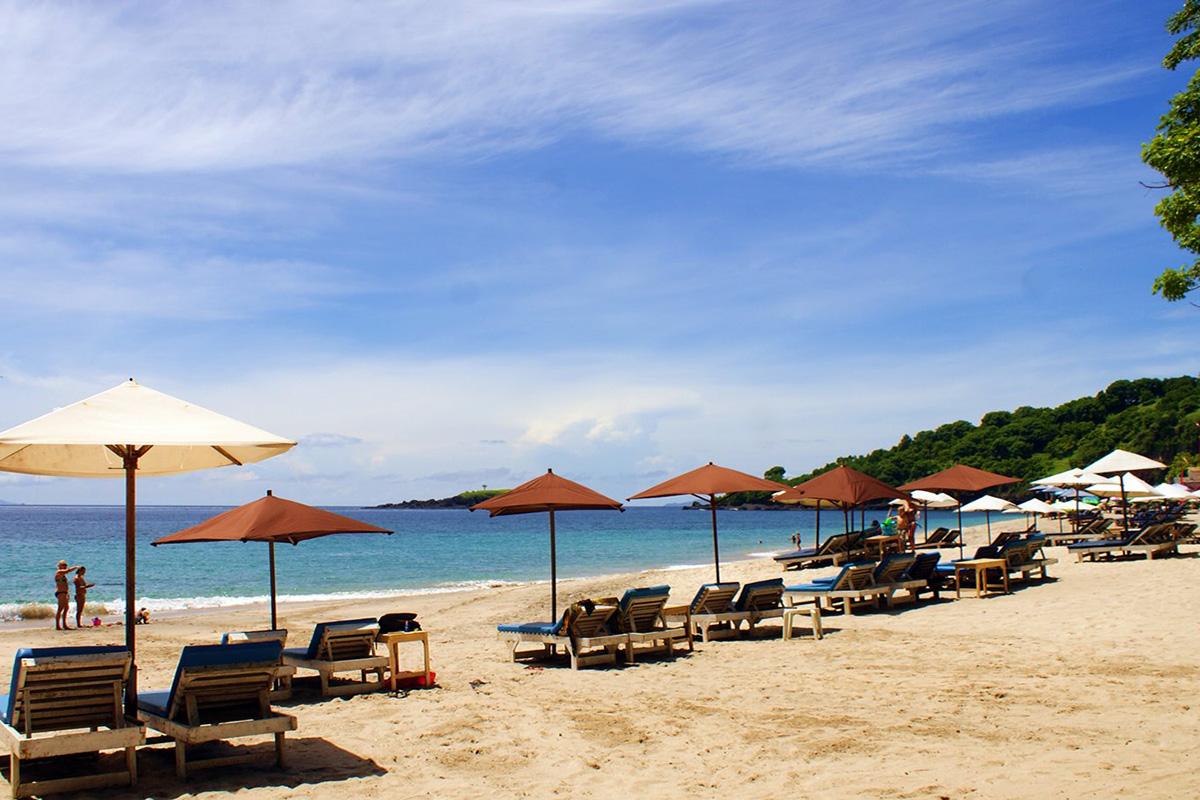 Being located just a few degrees south of the equator means wall to wall sunshine most of the year. You can expect sunshine on a daily basis, with the exception of a few days in rainy season. If you are in need of a little vitamin D, the average 200 hours a month of sunshine should do you good.
Of course you need to keep in mind that the sun in Bali is very strong and you'll need plenty of sunscreen and cover-ups if you're out in the sun at the hottest point of the day.
Make New Friends
The Balinese people are some of the friendliest you'll meet anywhere in the world. Their welcoming smiles and innocent curiosity can be a lovely change from more closed off people in westernized countries.
You may find that the local ladies selling fruit or rice will remember your name every time they see you and waiters will ask where you're from and how long you plan to stay in Bali. Many Balinese people speak incredibly good English and love to practice with native or near-native speaker. Lots of tourists to Bali end up keeping in touch with local friends and become almost like family.
Foodie Feasts
Are you a foodie? Bali has some pretty great, and sometimes extreme tastes for you to try out. If you like things spicy you won't be disappointed by local dishes piled with chilies.
Satay made from fish, pork, and chicken are favorite street snacks but can also be enjoyed at most restaurants. Veggie dishes, and fresh seafood are also readily available.
Ready to book a Bali holiday?
Photo Credit: Lotus Bungalows