Indonesia has some amazing diving locations, and in this article, we're going to look at the best Raja Ampat dive sites to add to your bucket list.
The '4 Kings' are a jewel of the Coral Triangle.
The diver's Mecca and ranked as the place with the highest marine biodiversity on Earth. When diving and Cruising Raja Ampat, one word describes it perfectly – diversity.
A real Eden underwater that is extending over the Equator, with vibrant life and colourful coral reefs. The area is 40,000 square kilometres, with over 1,500 islands and 500 species of fish, including several endemics. There are so many great dive sites that it is almost difficult to do a list of the best Raja Ampat dive sites. We can split Raja Ampat into four main areas – Waigeo, Salawati, Batanta in the centre of Raja Ampat and Misool in the South.
Here are some of the best Raja Ampat dive sites that you cannot miss if you go cruising the '4 Kings'.
Cape Kri
Located in the Dampier Strait, to the East of Kri Island, it is one of the most famous dive sites in Raja Ampat due to its blooming diversity. This is the dive site with the largest quantity of different reef fish species recorded – expect white-tip reef sharks, grey reef sharks, moray eels, grouper, tuna, turtles, triggerfish, Napoleon wrasse, cuttlefish, porcupinefish, jacks, snapper, and barracuda.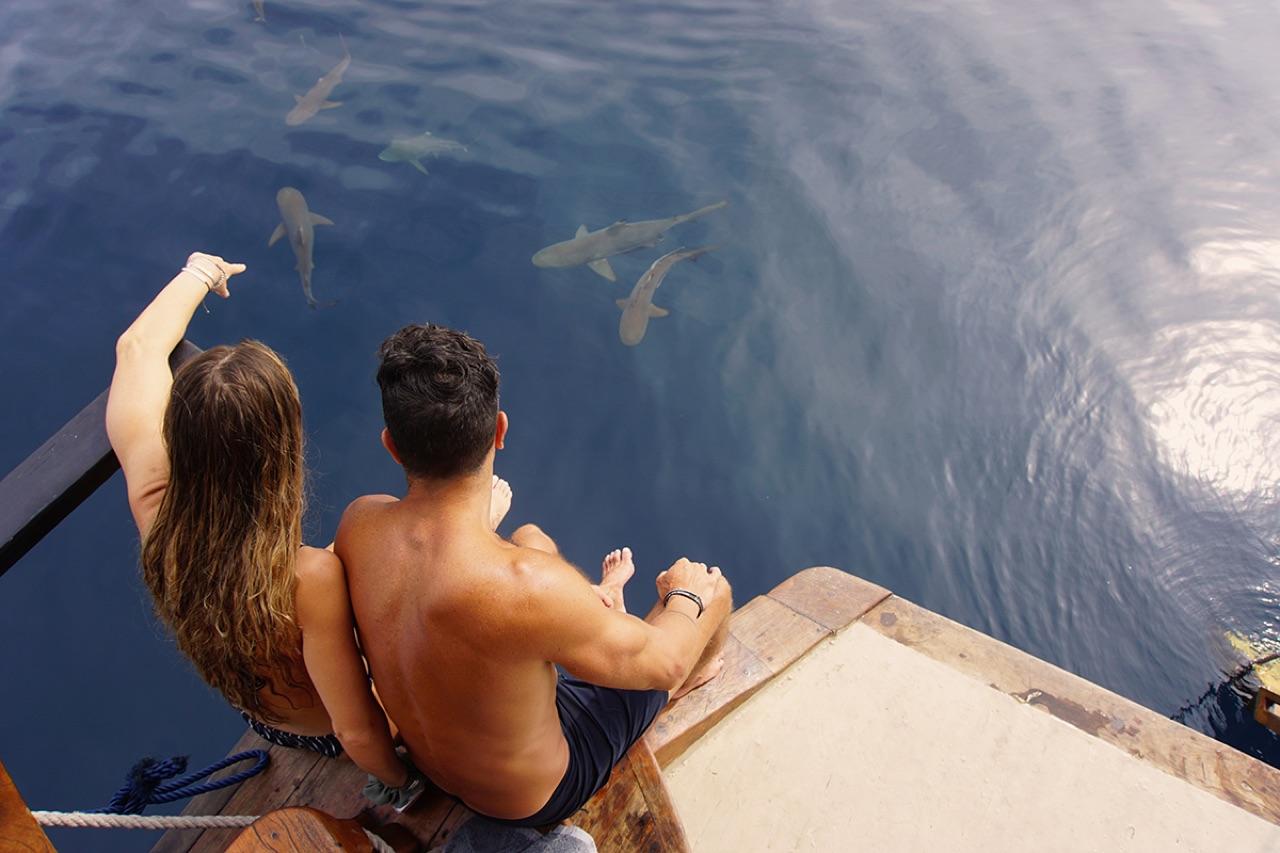 Melissa's Garden
In the area of the famous Fam Islands, this garden site is great for beginner divers. Current is rare, and soft corals and sponges cover the floor. Great for macro lovers and for the chance to spot the gorgeous wobbegong and giant manta. This is also a meeting spot for reef sharks, pygmy seahorses, ghost pipefish and coloured nudibranchs.
This is a dive spot teeming with marine life and a famous must-visit on any Dive Cruise around Raja Ampat
Blue Magic
Located in the Dampier Strait between Mioskon and Cape Kri, this dive site is named 'magic' for a reason. The underwater pinnacle descends to around 30m and is topped with a variety of soft/hard corals and sponges.
The strong currents create more fish activity and offer amazing visibility. Abundant Napoleon wrasse, oceanic triggerfish, jacks and barracuda are common, and it's also possible to spot wobbegong sharks as well. Where the real magic happens is on the cleaning station for oceanic manta rays – grab a good spot and watch them glide inches from your face.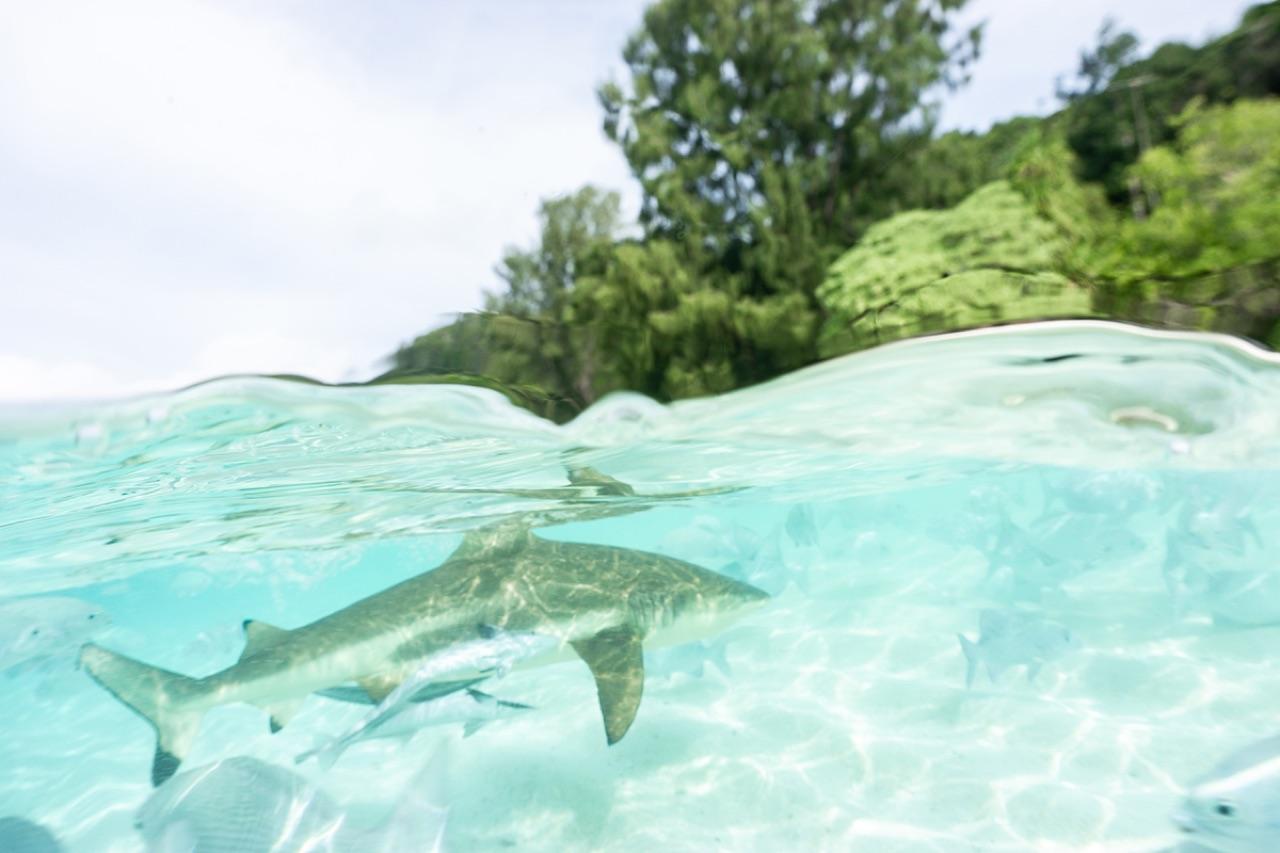 Manta Sandy
This is a great spot to dance underwater with the majestic and graceful manta rays. It's a bit shallow with variable current and a large concentration of plankton, which attracts the mantas. In general, it is quite easy and priceless to meet more than ten rays during the same dive and for the luckiest divers, even encounter the rare 'black manta'.
Magic Mountain
If you are looking for huge mantas and fish, Magic Mountain in Misool is the right spot!
You will dive into open water and at 10m you will start to see the top of Magic Mountain topped by corals and surrounded by a cloud of small colourful fishes. Deeper in the water are the manta cleaning stations.
Other magic encounters around here include schooling jacks, big-eye snapper, Napoleon wrasse, black-tip grey reef sharks and occasionally dolphins.
Magic Mountain is a terrific dive but with a strong current, so divers for sure need a reef hook to dive down there.
The Passage
Considered one of the most iconic dive sites in Raja Ampat, the Passage is a shallow channel between the islands of Waigeo and Gam. This zone has divergent underwater landscapes, from mangroves to coral gardens full of macro marine life. Recommended for experienced divers due to the hard currents.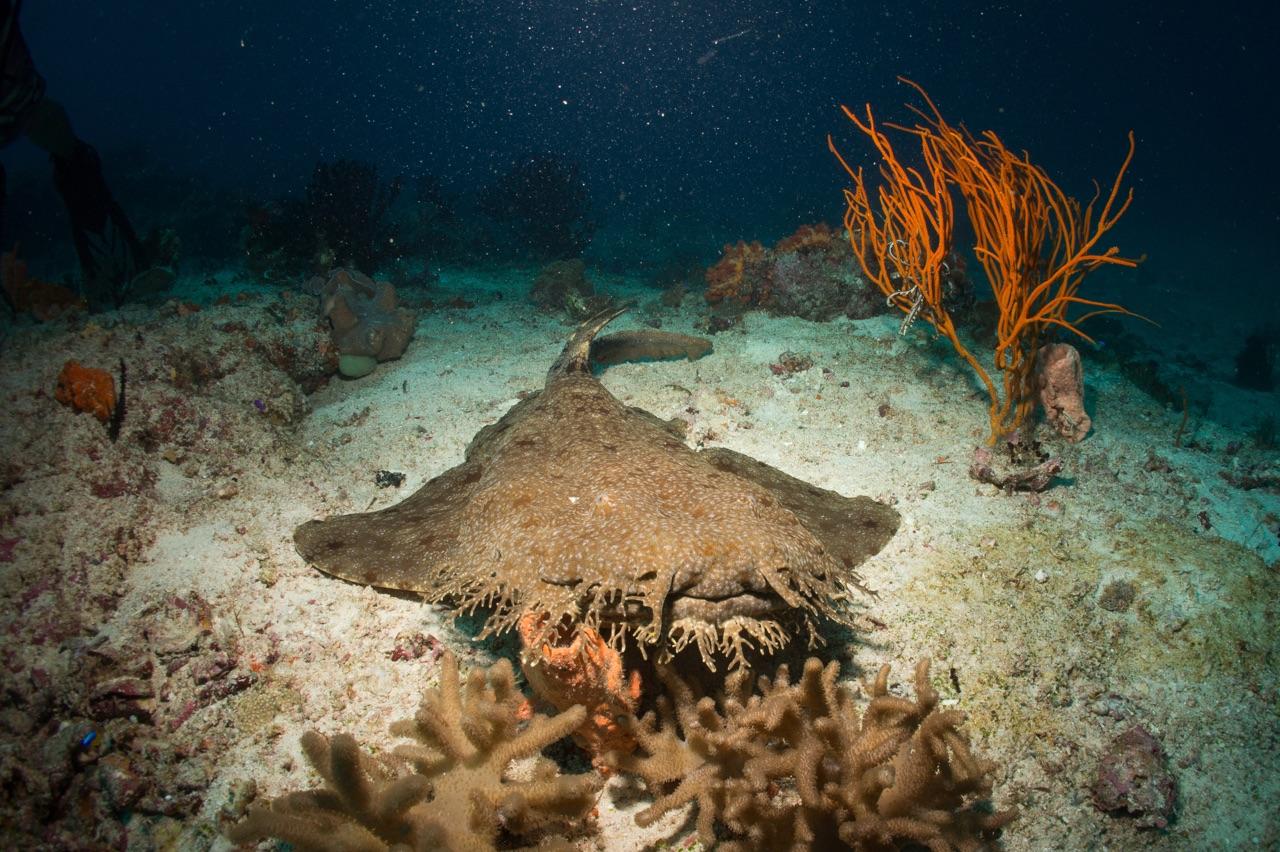 4 Kings
This site is comprised of four pinnacles, with dramatic structures that drop to 40m. Currents are really strong, but they help to create this vibrant playground made of colourful soft corals, schooling barracuda, trevally, turtles, schools of jacks, scorpionfish, Napoleon wrasse and so on.
The breathtaking scenery both above and below the sea makes Raja Ampat even more stunning. There are still unknown or better 'untold' numbers of dive sites to be explored, and for this reason, it will keep its high ranking as a paradise lost between divers and adventure lovers. Raja Ampat features a vast variety of dive sites, and the sites here are only a very small selection. Just the central area of Waigeo and Batanta, where the most famous dive sites are located, offers enough new sites to explore for several weeks.
A Misool Dive Liveaboard towards the south of Raja Ampat offers an abundance of additional sites.