5 unique Great Barrier Reef dives to tick off the bucket list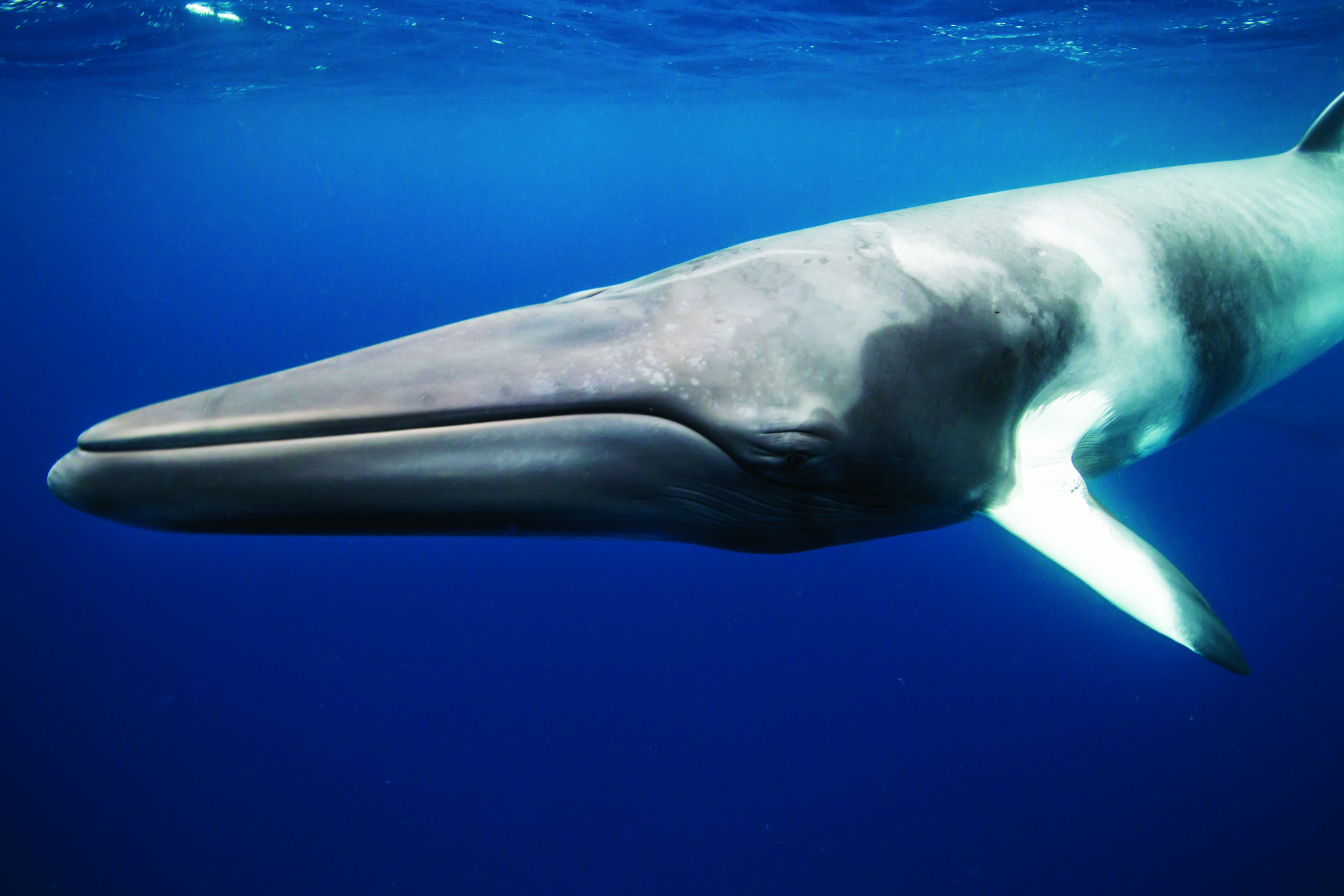 Swim with dwarf minke whales
The Ribbon Reefs in the far northern Great Barrier Reef is the only place in the world you can swim and snorkel with dwarf minke whales. Coming eye to eye with these amazing marine creatures is one of those life-changing events that makes you realise just how privileged we are to share the ocean with them.
Dwarf minkes whales grow up to eight metres in length, weigh several tonnes and are very inquisitive. An average on the Reef interaction consists of two to three whales for around 90 minutes. The largest minke pod seen by operators was 28 whales, the longest encounter ten hours.
Research is continuing to define the exact species of the dwarf minke whale that visits the Great Barrier Reef. There are two known species of minke whales, the North Atlantic minke whale and the slightly larger Antarctic minke whale. It is thought that the Great Barrier Reef dwarf minke whale is related to the North Atlantic minke or is an un-named species.
When to Dive: June and July.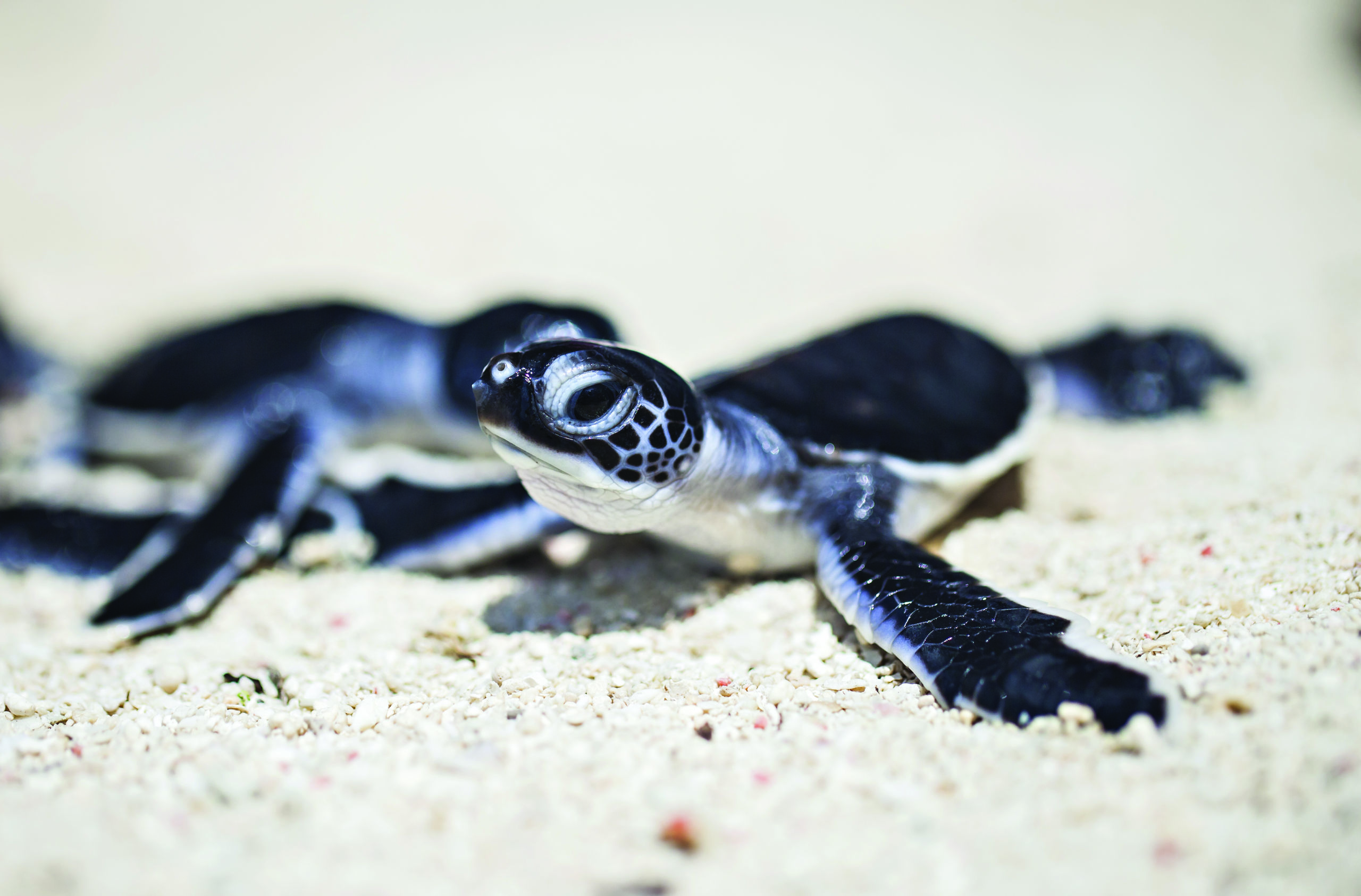 Dive with thousands of turtles
400 miles north of Cairns lies Raine Island, the world's largest green turtle rookery, and this rarely visited island is surrounded by pristine reefs teaming with life – and in nesting season, literally thousands of turtles.
Between 40,000 to 100,000 green turtles visit Raine Island each year to lay their eggs in the warm sands. The island is not accessible to the public, but the reefs surrounding it make for excellent diving, some of the prettiest coral formations on the Reef, pastel hues running in straight waves, or ribbons along the reef.
When to Dive: November.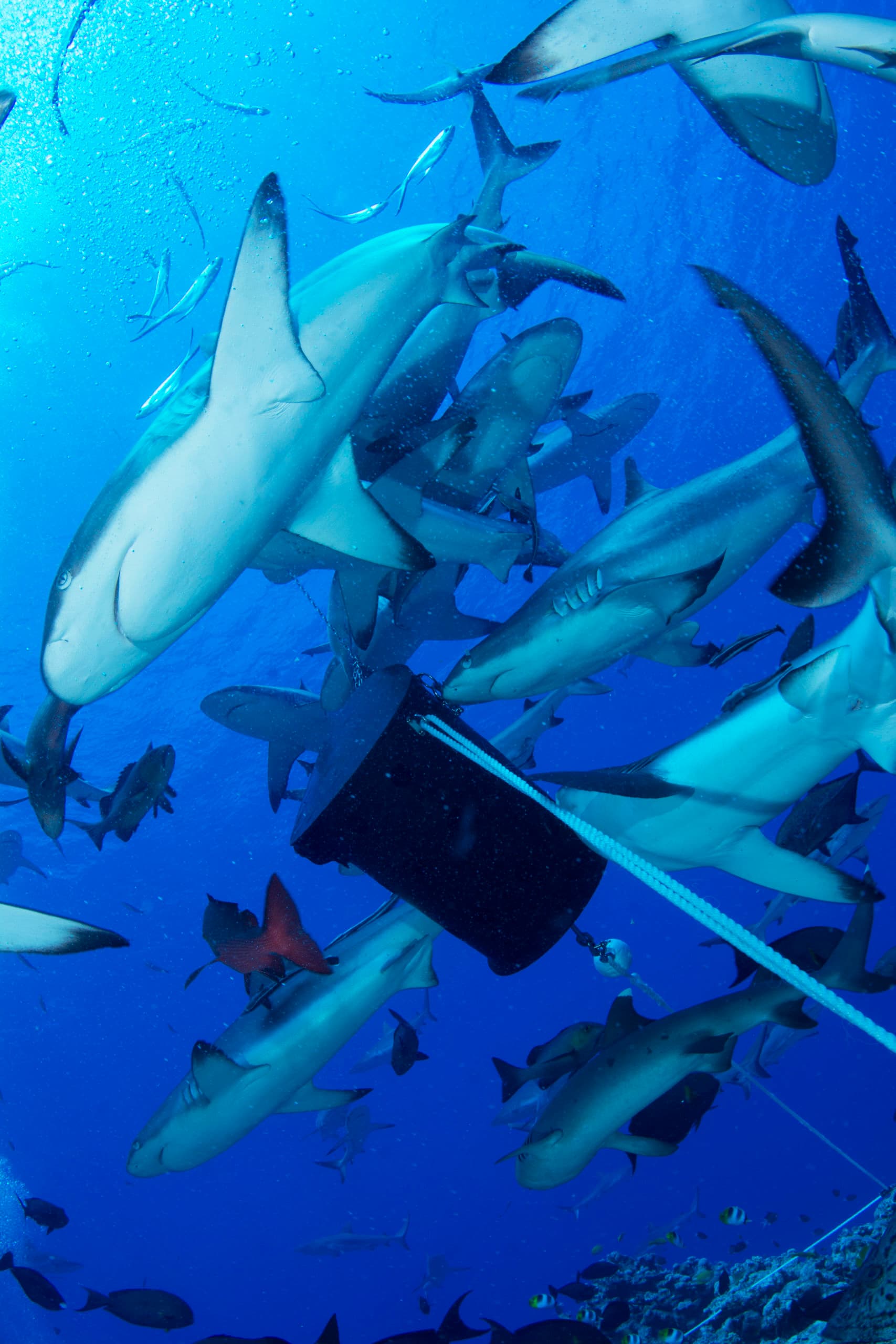 Shark feeding frenzy on Osprey
One of the highlights of diving Osprey Reef is the large population of reef sharks at North Horn. Watching them in a controlled shark feed is one of the highlights of a Coral Sea liveaboard trip with Mike Ball Dive Expeditions and Spirit of Freedom.
The experience usually attracts between ten and 30 grey reef, whitetip reef, silvertip sharks, as well as a lot of other opportunistic fish such as potato cods. On Mike Ball's trips, photographers looking for that prize-winning shot have the option to pay a small surcharge for a private shark shoot dive with limited numbers of divers, ensuring clear view and up-close photos.
When to Dive: Year round, with cooler, clear water over the winter months.
The Yongala
The wreck of the Yongala is one of the most-exciting dives in the world. It perished in a Category 5 cyclone over 100 years ago and in its final resting place, just south of Townsville, it has attracted an incredible amount of marine life.
Recognised as one of world's best historic wreck dive sites, this 111-metre wreck lies on its starboard side in 30m of water. Being literally in the middle of nowhere, it has attracted an incredible amount of marine life. The ship itself almost unrecognisable being covered from bow to stern in vibrant hard and soft corals.
Hovering in clouds around the structure, are huge schools of batfish, barracuda, Jacks and giant trevally. Reef fish such as fusilier, basslets and snapper dart over the coral while giant Queensland grouper, turtles, reef sharks and turtles glide around you. It's especially famous for its large population of olive sea snakes, and out in the blue, listen out for the whale song pilot whales and migrating humpbacks.
When to Dive: Year-round. Humpback season May to September, Mantas from August through summer.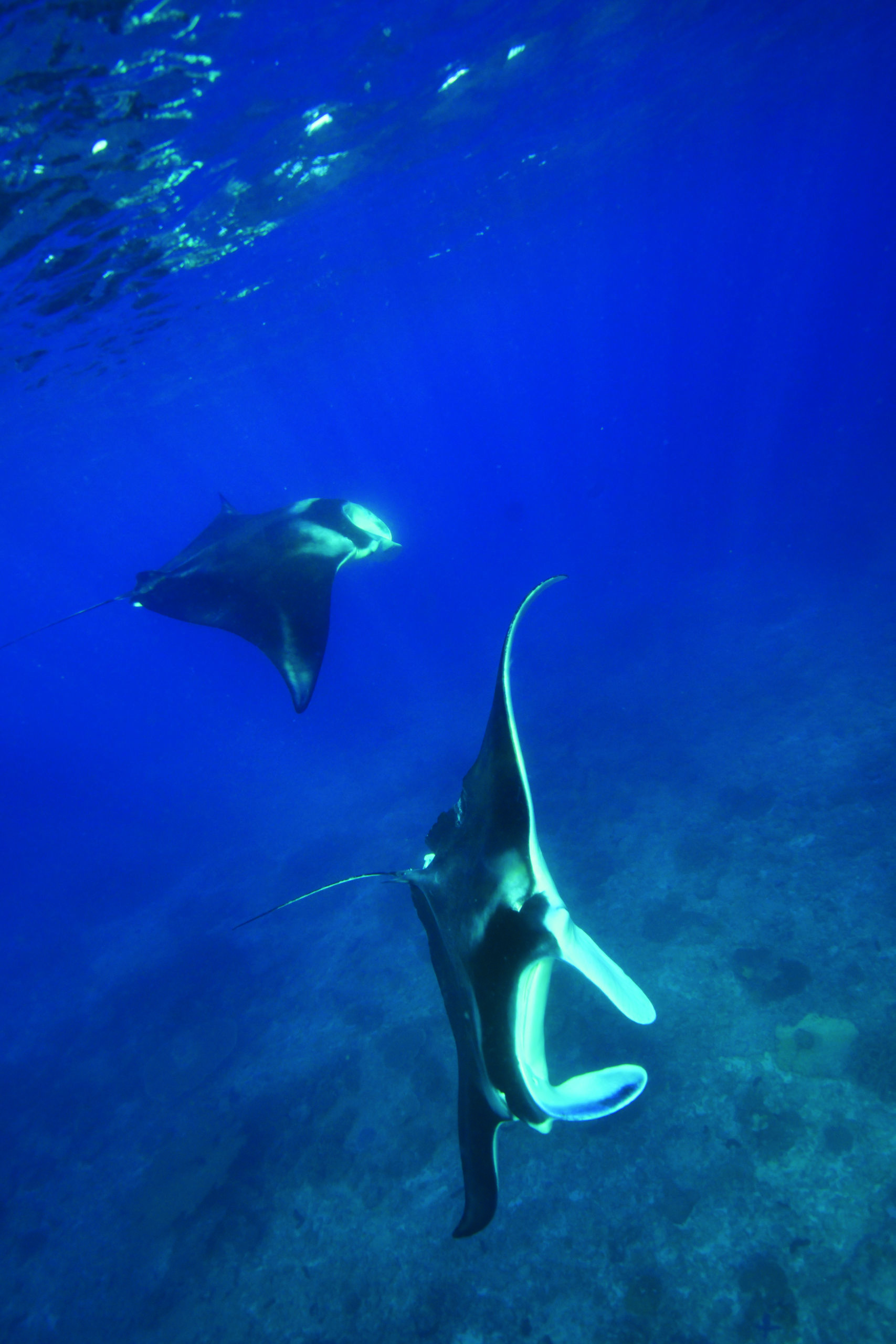 Dive with mantas at Lady Elliot Island
Lady Elliot Island, located at the southern tip of the Great Barrier Reef, is famous for its large population of mantas, with over 700 individuals identified here by scientists. The Island has been the focus of intensive scientific research aiming to uncover various aspects of their secret lives, including their complex mating rituals.
Manta rays exhibit fascinating mating behaviour which can be observed at Lady Elliot Island during mating season over the winter months. A female ready to mate will be followed by several males, all trying to match her every move, behavior now referred to as a 'courtship train' which has been observed to last for several days.
During this time, the female will test the males by disrupting the train and checking which male is best at getting back into formation. Once she has chosen one male, the female will present her belly to the male. The male will then approach 'belly-to-belly' and hold onto the female's left pectoral fin using his mouth, for the final act of copulation, which takes a few seconds.
When to Dive: Mid-May to Mid-August for peak manta action.
Photo Credit: Shutterstock, Pablo-Cogollos, Adrian Stacey
Find out more about the Great Barrier Reef at Diveplanit.com. Email us on enquire@diveplanit.com or call us on 1800 607 913 or (07) 4039 0200 to talk to our team of travel experts about your next Great Barrier Reef expedition.
Click here for Scuba Diver ANZ issue 31