Michael Waddington looks at 5 lesser known gems in North Sulawesi, which can all be accessed from Siladen Resort & Spa.
Muck Diving
North Sulawesi is famous for its macro life, but most divers will associate other parts of North Sulawesi with muck diving, often assuming Bunaken is just wall diving. The marine park actually covers a large section of the Sulawesi coastline too, and the diving around here is mixed between coral reefs, white sand slopes, sea grass meadows, and true black sand muck.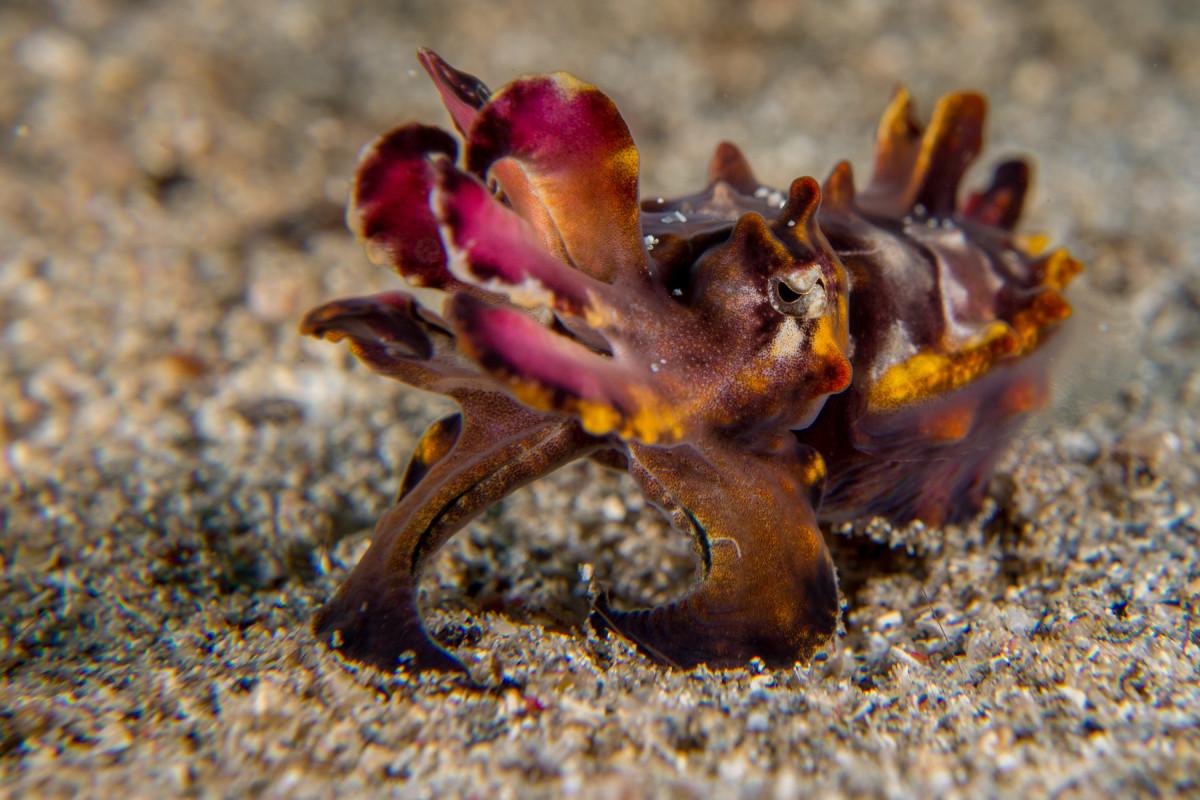 Muck diving in Bunaken Marine Park, easily access from Siladen Resort & Spa, often offers much better visibility than other muck diving hotspots, with almost the same number of critters. Perfect for photographers who are tired of fighting backscatter, murky waters, and low natural light.
The waters are often clear enough for snorkelers to try a spot of muck snorkelling — a new and interesting experience for many, and with the right snorkelling guide, an experience they want to repeat many times.
Amazing Snorkeling
The walls and coral reefs that surround Bunaken and its neighboring islands often come within 12ft of the surface — or even shallower. This, combined with the high levels or marine biodiversity and the crystal clear waters, leads to exceptional snorkeling.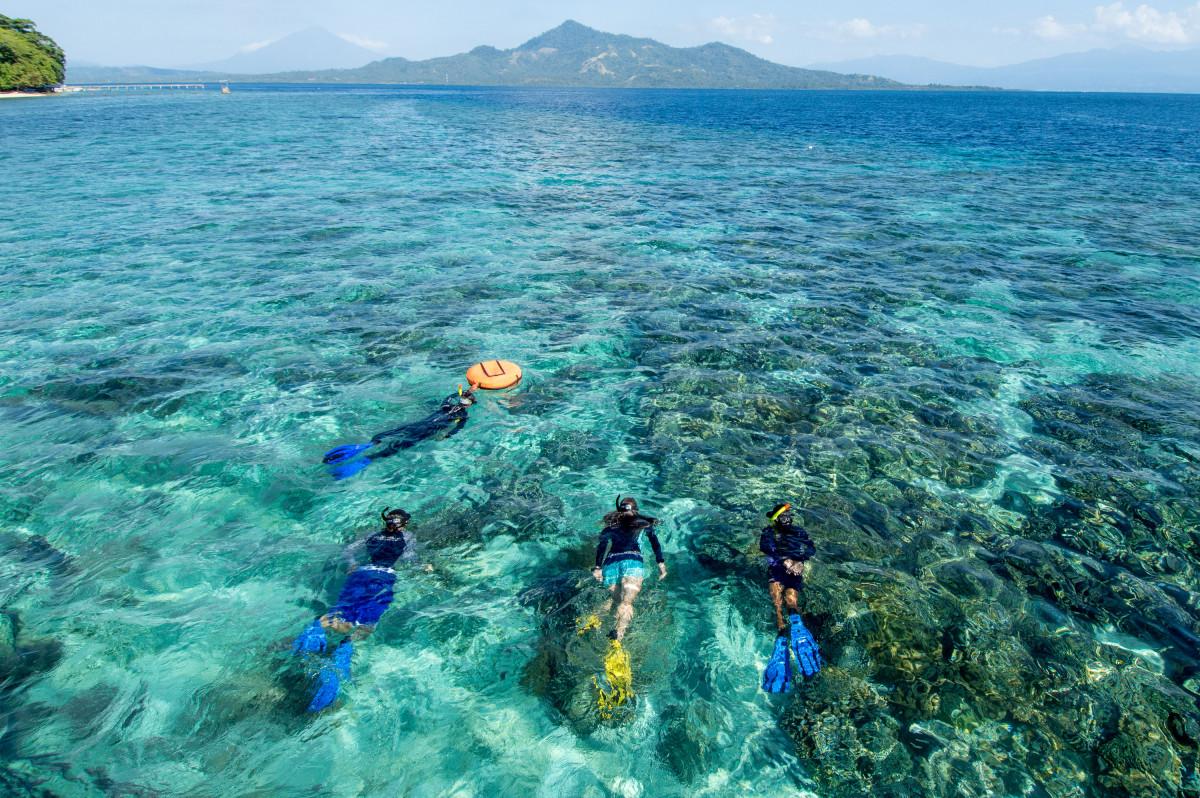 With over 50 sites in the park and fully trained snorkel guides, snorkelers will always experience something new and exciting.
Night Diving
Night dives are usually not the preferred dive of most divers — although many decide to do one on a diving vacation. We always recommend that our guests at Siladen Resort & Spa try one early on in their vacation, because in Bunaken Marine Park, night dives are among one of the highlights of diving here.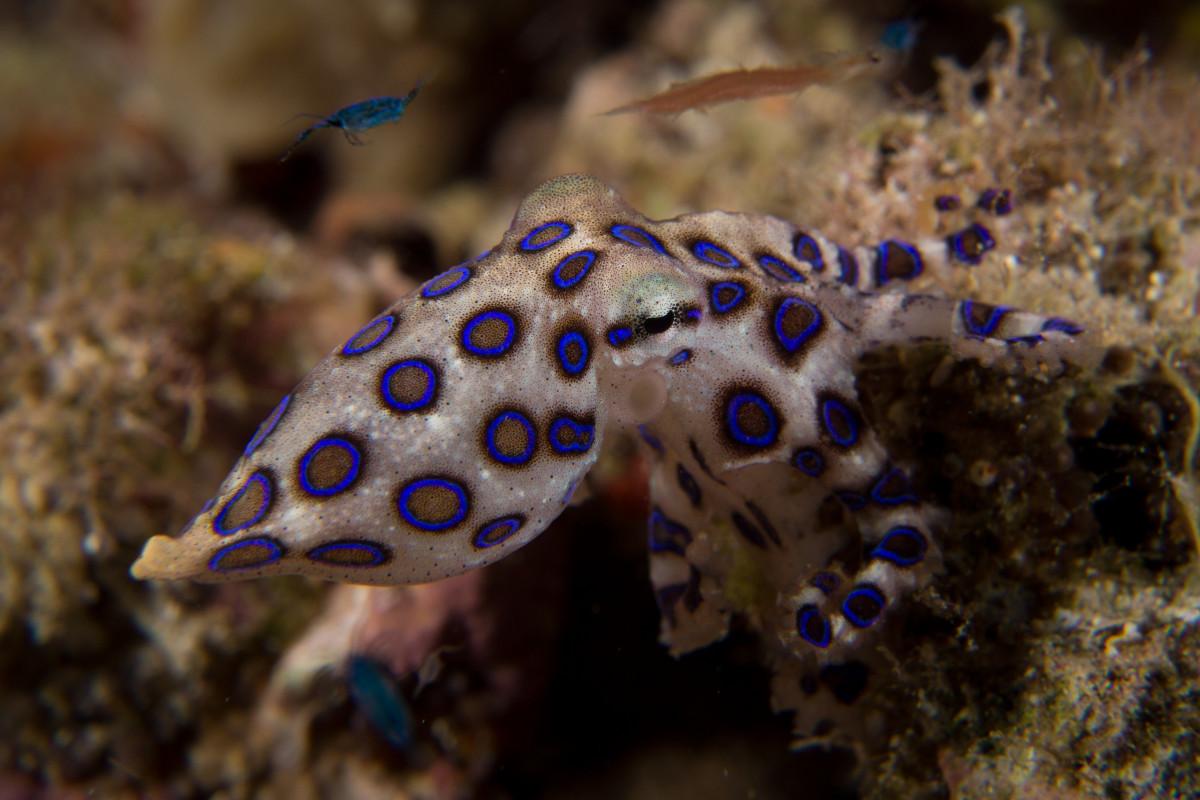 The North Sulawesi coastline is generally made up of sandy slopes, and the sites are normally very protected from currents and waves. The reefs and slopes become even more alive during the darkness, with star gazers, long armed octopus, decorator crabs, pygmy cuttlefish, and bobtail squid, being regular sightings.
Turtle nests
Bunaken Marine Park is an important nesting ground for several turtle species, and while Bunaken island may be where the most turtles can be spotted, the dense mangrove forests that surround it makes it unsuitable for turtle nests.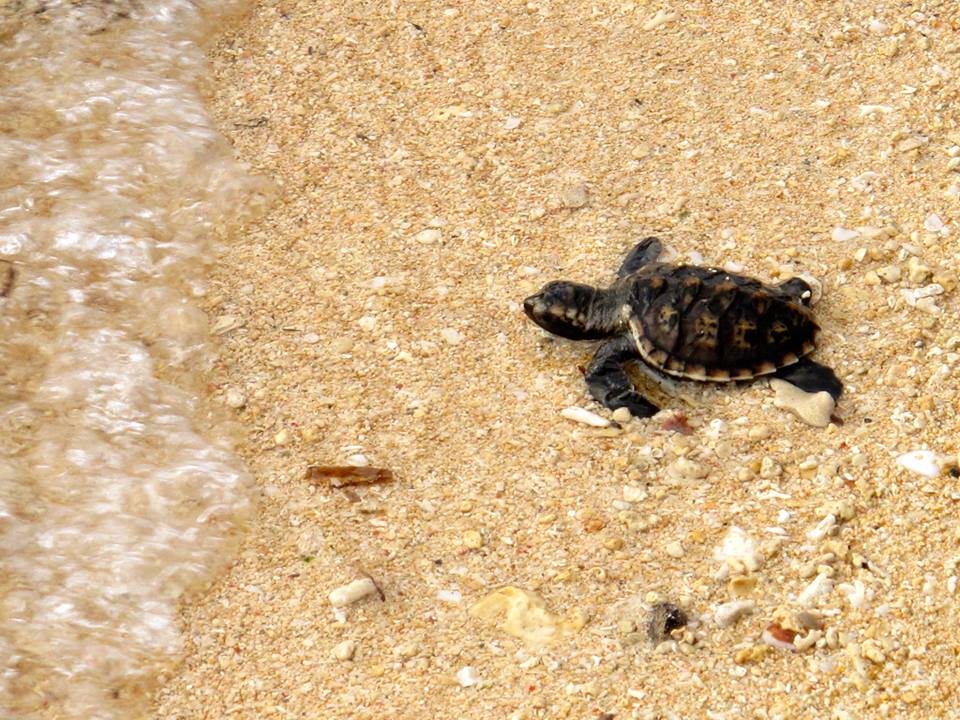 However, just 2.5 miles to the east lies Siladen — a much smaller island, but one that is almost entirely surrounded by white sandy beaches and only one small village. The perfect place for turtles to dig their nests in peace.
Almost every month we have a new turtle nest hatching right in front of Siladen Resort & Spa, and guests are always happy to see the new born turtles make their way down the beach and into the water.
Black Water Diving
The waters between the islands in Bunaken Marine Park are extremely deep. Just 300 feet beyond the reefs edge and the seabed could already drop to 1,000ft or more. The deepest point of the marine park is close to 6,500ft, and very little is known about what lives down there.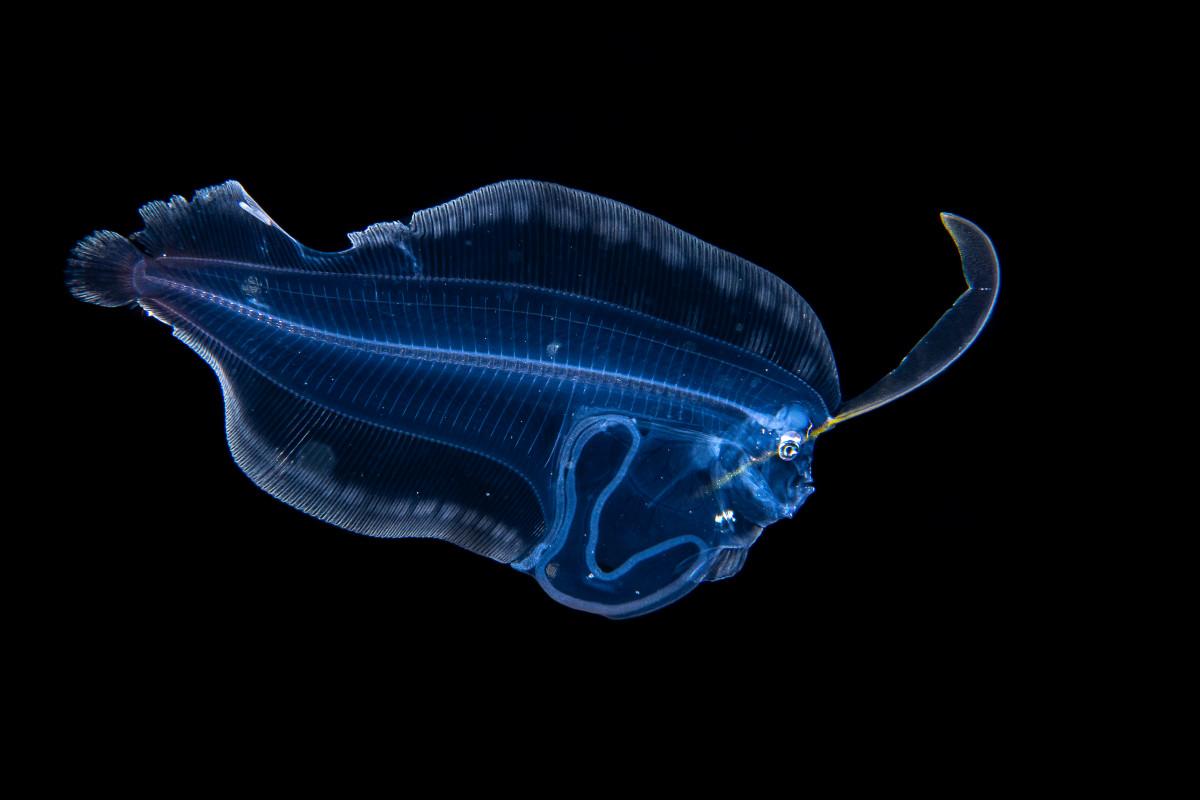 The deep waters, combined with often calm sea conditions, means that Bunaken Marine Park is a perfect and easy location for blackwater diving — a special kind of night dive, where bright lights are attached to a weighted rope to attract the countless planktonic creatures that migrate from the deep every night to feed.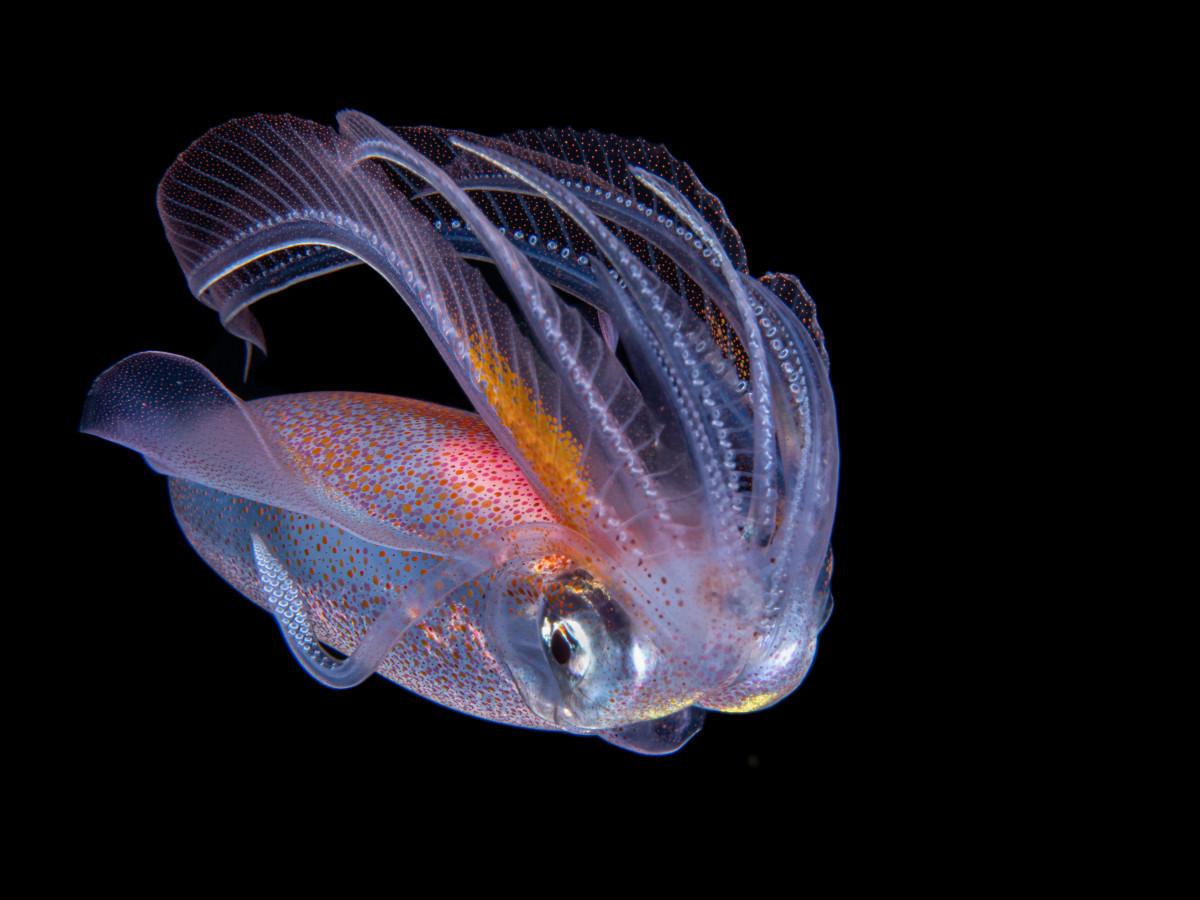 What will you see? Who knows… Many of the animals encountered have not been named by science yet. What we guarantee is that the critters will come to you and your light, each one seemingly more bizarre than the last. Blackwater diving is must try for any diver not afraid of the dark.
Photo credit: Miguel Ribeiro and Galice Hoarau